In-line with current trends in architecture, two modern hues of grey porcelain tiles have a powerful impact on wellness projects and add charm to your space. The surface reinterprets, in a decisive way, streaks and veins of rare stones that have a slight hammered effect on the surface, while maintaining a pleasant finish to the touch.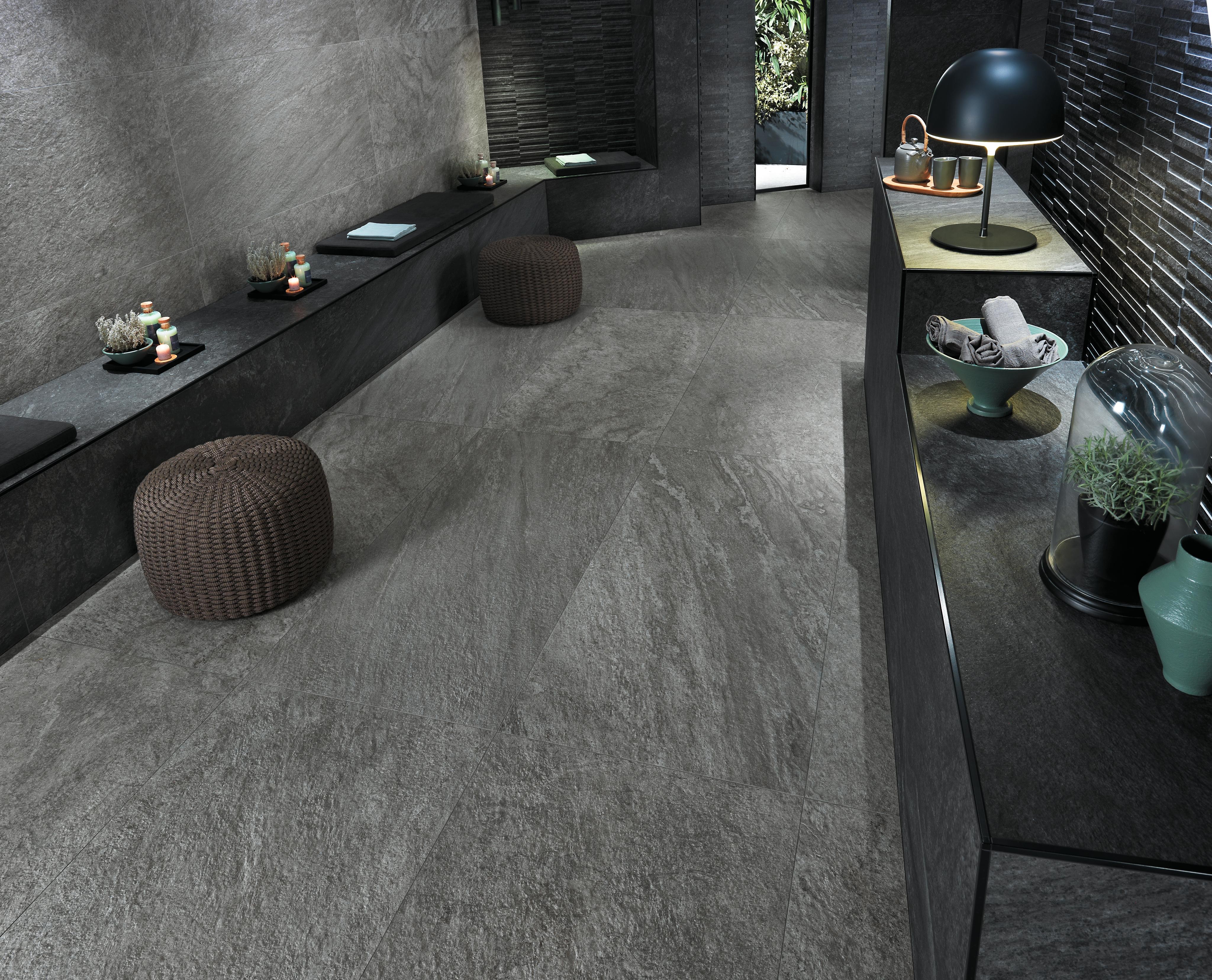 Substantial and strong, Brave porcelain tiles are available in a range of grey hues for a project that is both powerful and expressive.
The surface plays with realistic details of natural stones such as fragments of other materials, veins and streaks. The large 75×150 size enhances and strengthens the expressive power of the surface. Brave porcelain tiles brings forth the authentic beauty of rare stones by highlighting the details of fragments of other materials, streaks and veining. Resistant to water and humidity makes the tiles perfect for wellness centers and spas. High variability of graphic details coupled by a surface with a hammered effect faithfully reinterprets the strength and power of the stones of inspiration.
We are nearby. Visit the store.
Go the sales outlet section and find your nearest Atlas Concorde dealer.