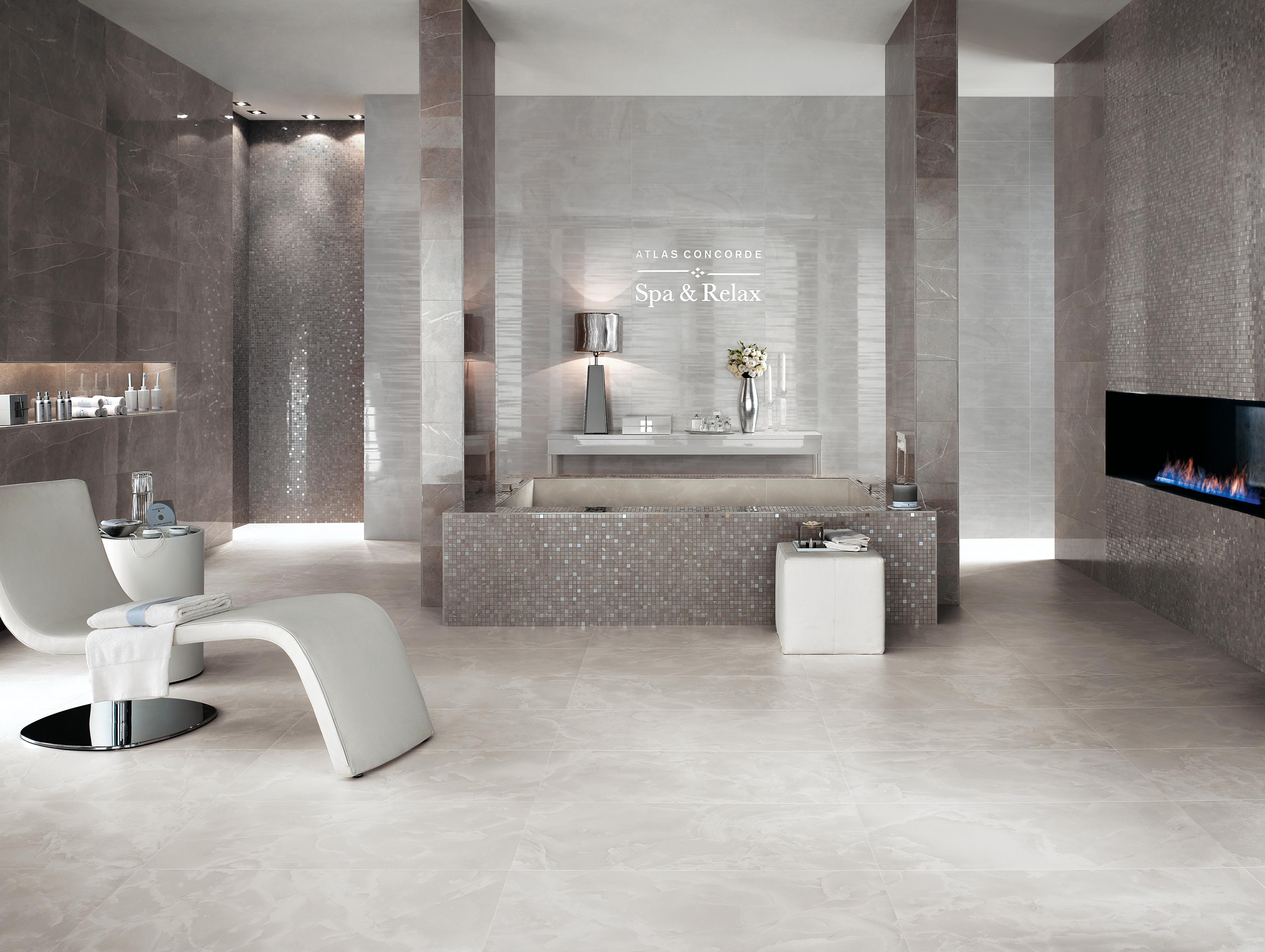 Marvel
Spa & Fitness Club
Marvel
Spa & Fitness Club
The collection reproduces the most precious natural marble recreating its delicate veining, intense shading and detailing exalting the application on internal walls.
The meeting of the cold shades of Silver Dream and Moon Onyx creates a sophisticated and welcoming venue, where natural shades inspired by the most precious marble, materialise in infinite details. The choice of the floor in the large 45x90 size in matt finish underlines the design of the space, ensuring, at the same time, excellent technical performance.
We are nearby. Visit the store.
Go the sales outlet section and find your nearest Atlas Concorde dealer.