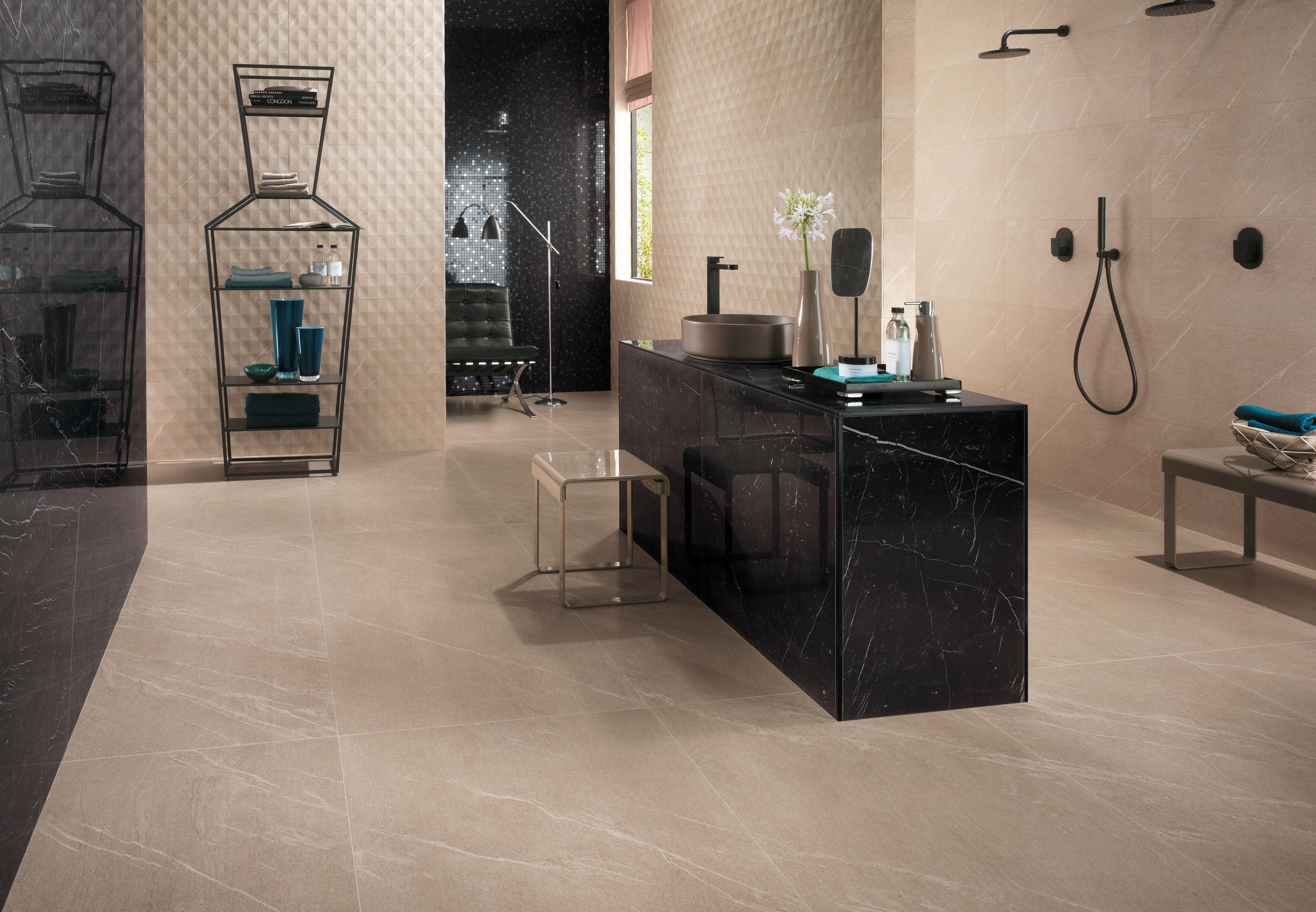 Marvel Stone
Residential Bathroom
Marvel Stone
Residential Bathroom
Stone-effect ceramic walls with richly sculptured reliefs defined by a modern delicate three dimensional weave.
Floors and walls inspired by warm natural stone meet the powerful black of marble-inspired walls, elements and artwork, to highlight the forceful design of space.
We are nearby. Visit the store.
Go the sales outlet section and find your nearest Atlas Concorde dealer.