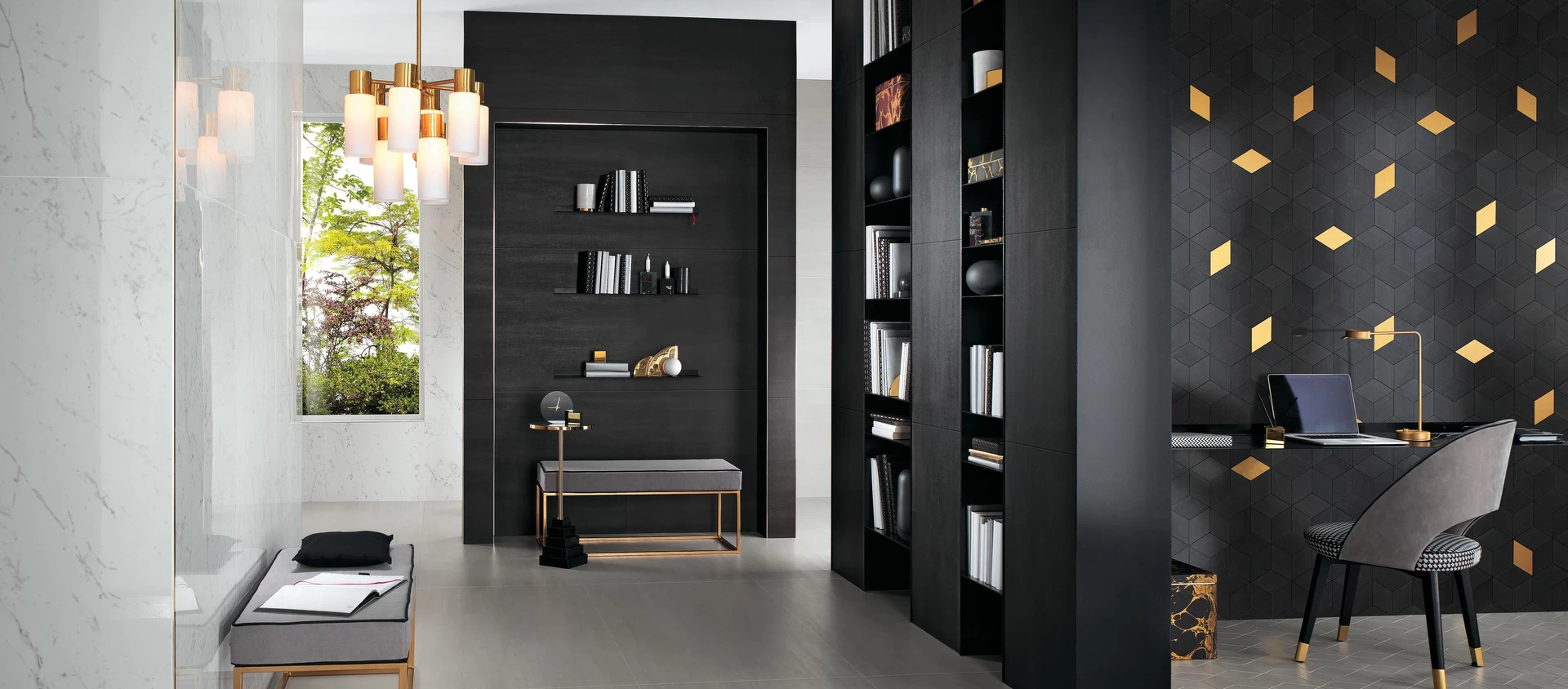 Mek
METAL-EFFECT IRIDESCENCE
Concrete look with a hint of metal
The esthetic appeal of brushed metallic plates superimposed on a concrete graphic effect: a furnishing element comes to life, its fine lines reminiscent of scratches turning into design elements.
The porcelain surface reproduces subtle scratches and light parallel shading, typical of brushed metals. The finish is enhanced with delicate iridescent effects.
Mek on the wall
Wall tile characterized by thin metallic streaking delicate tone-on-tone shading. The three-dimensional wall tiles create spectacular, modern and evocative walls.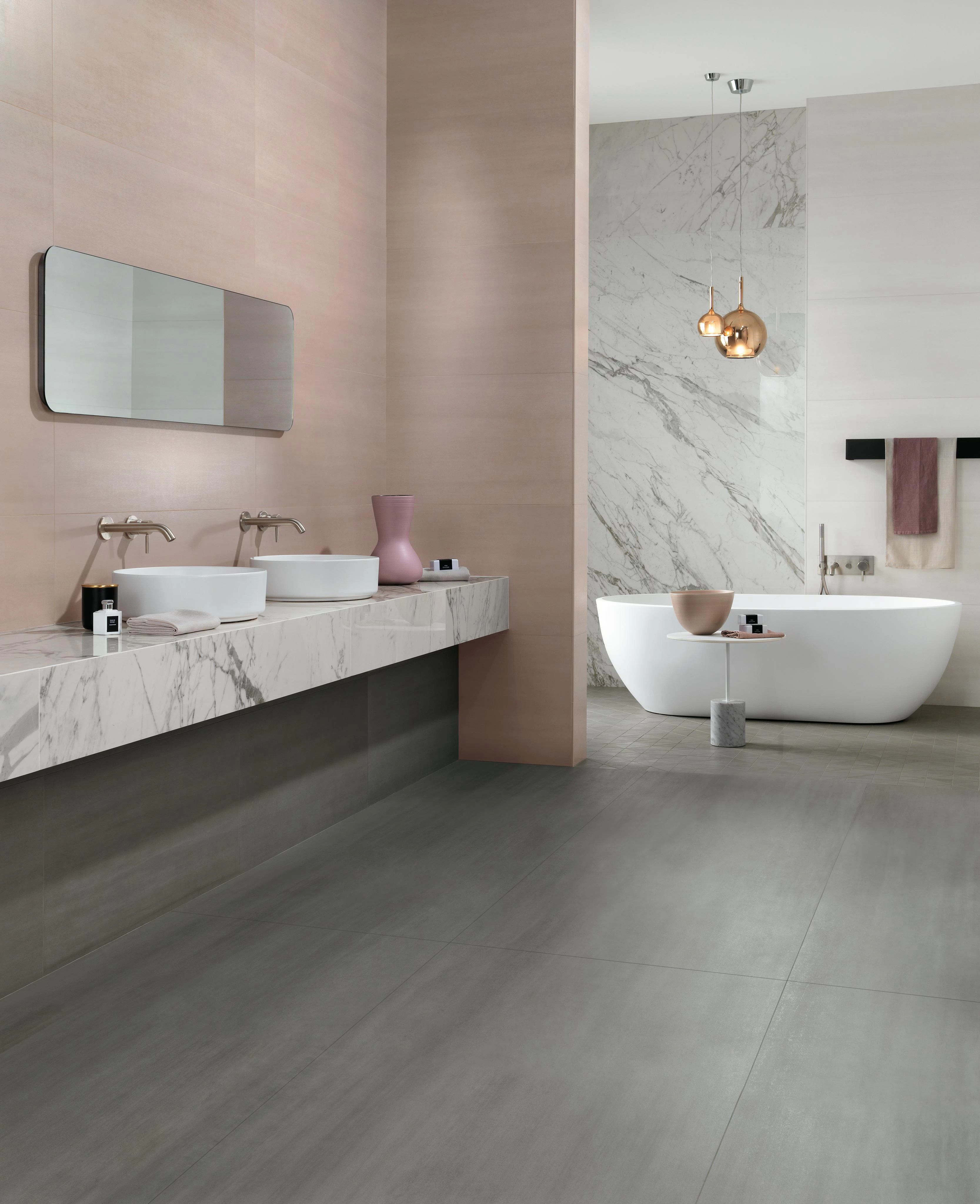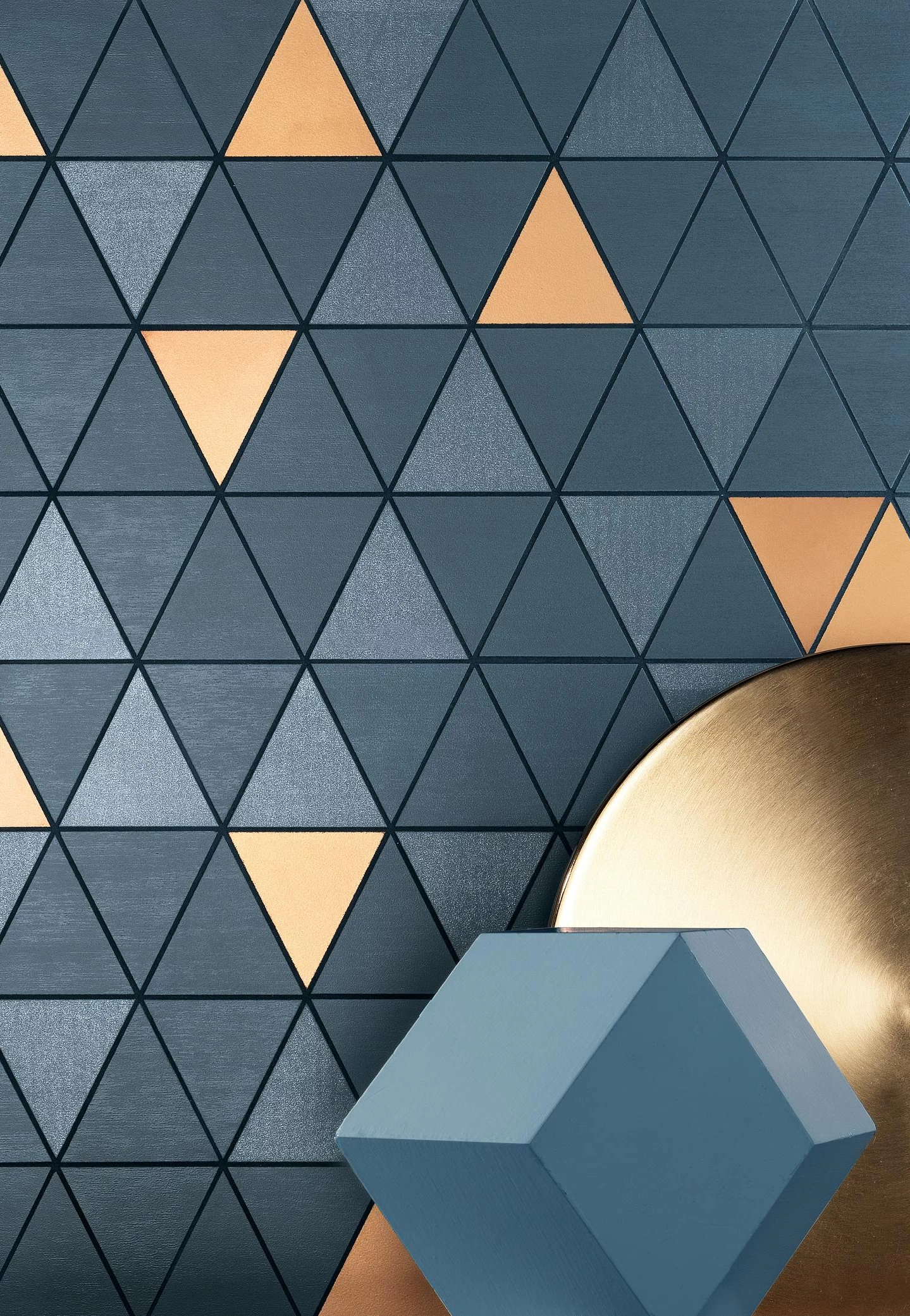 Decoration with metallic touch
An elegant decor finish for commercial and residential interiors is characterized by an extensive selection of decorations, embellished with geometric hints of metal and original three-dimensional wall tiles.
Mek: space design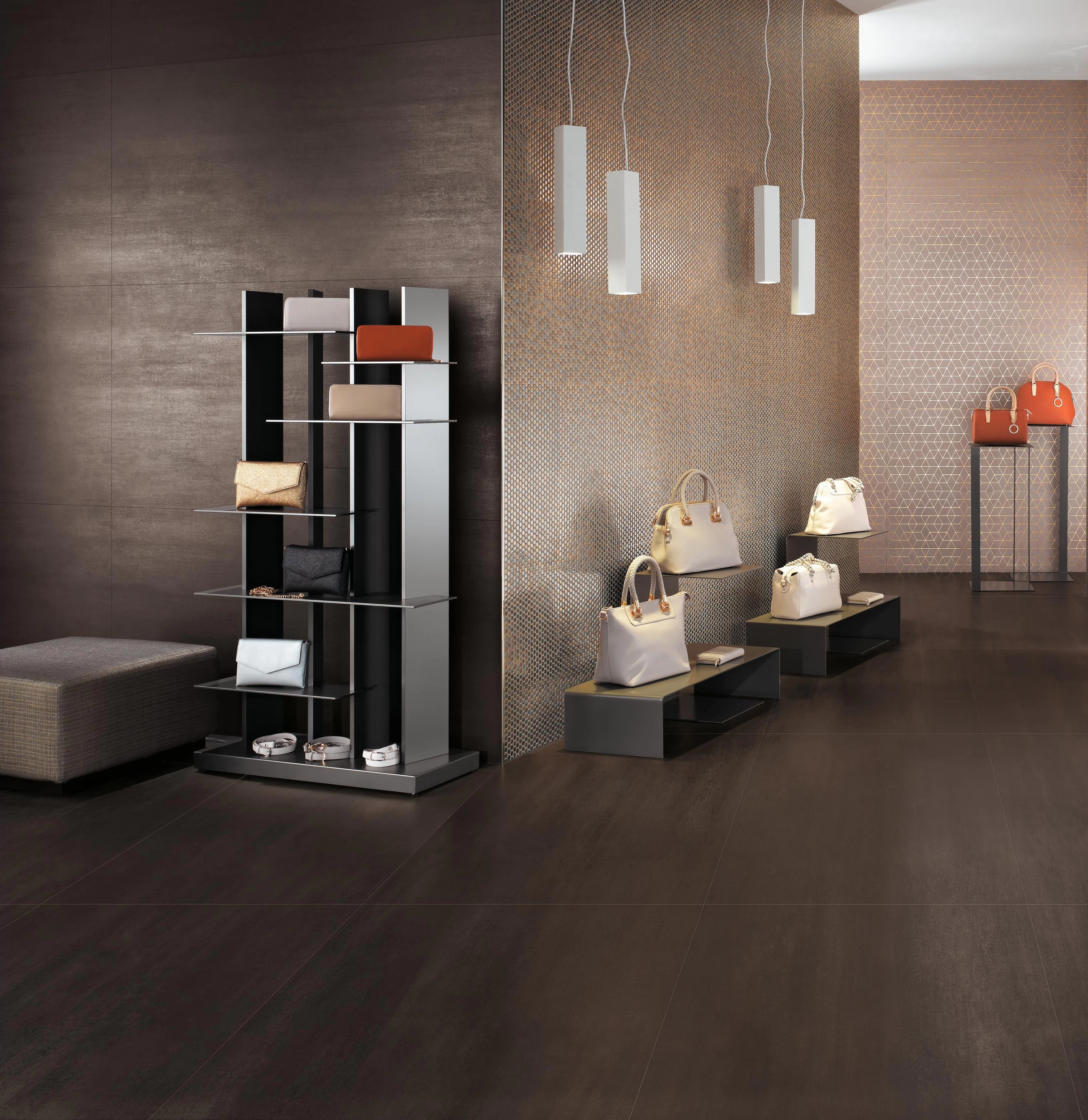 Details of light, hints of metal and geometric inspirations are the basis for trendy decorations in home interiors, hospitality spaces, and in retail environments.
We are nearby. Visit the store.
Go the sales outlet section and find your nearest Atlas Concorde dealer.