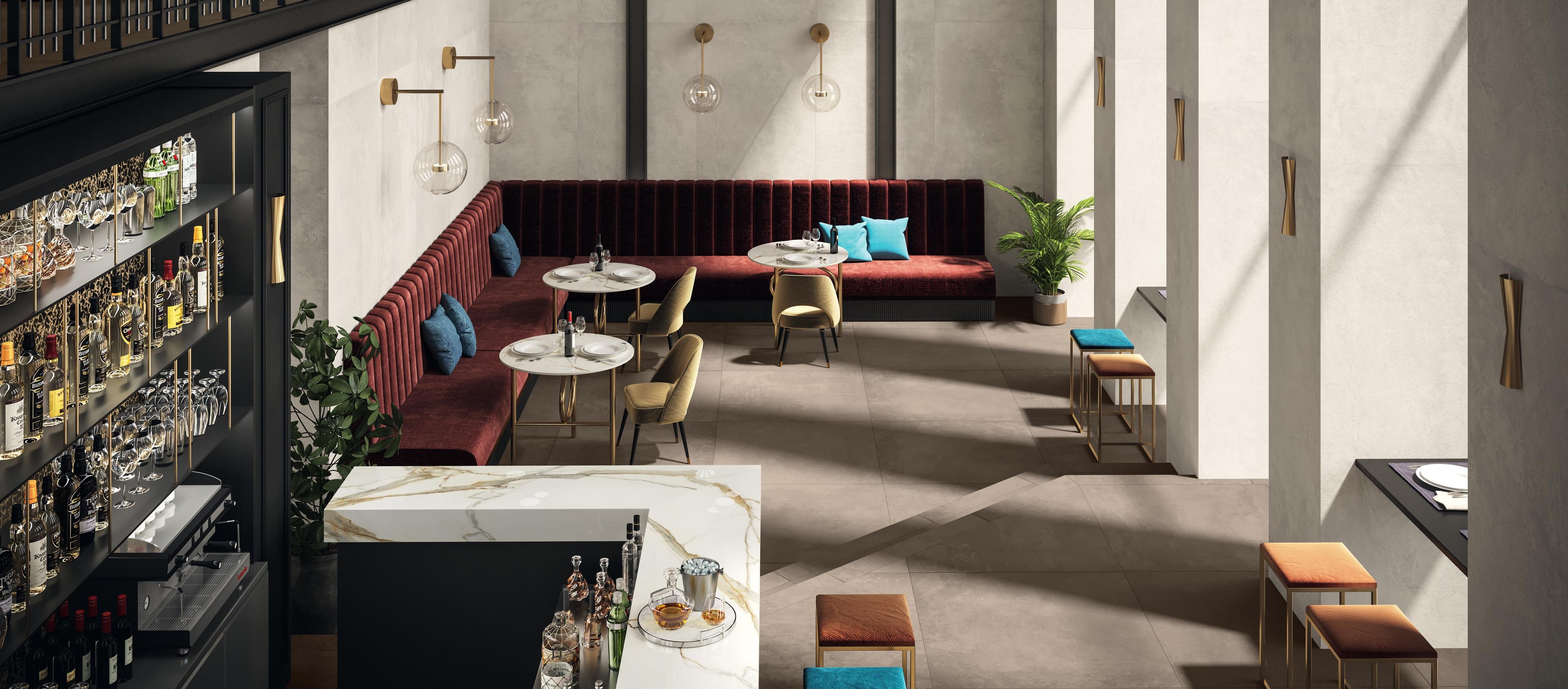 Raw
A welcoming, timeless space
The past come back in the restaurant
A restaurant opens up to the public a historic building of many past lives, all still slightly present. A welcoming, timeless ambiance that the flaked imperfections of the Raw plaster-look collection open up to a continuous regeneration and "contamination".
The shabby style of this restaurant is exalted by the large backgrounds formed of large porcelain tiles and marks that the passing of time accumulates not only on the walls and structures but on the floors too.
We are nearby. Visit the store.
Go the sales outlet section and find your nearest Atlas Concorde dealer.