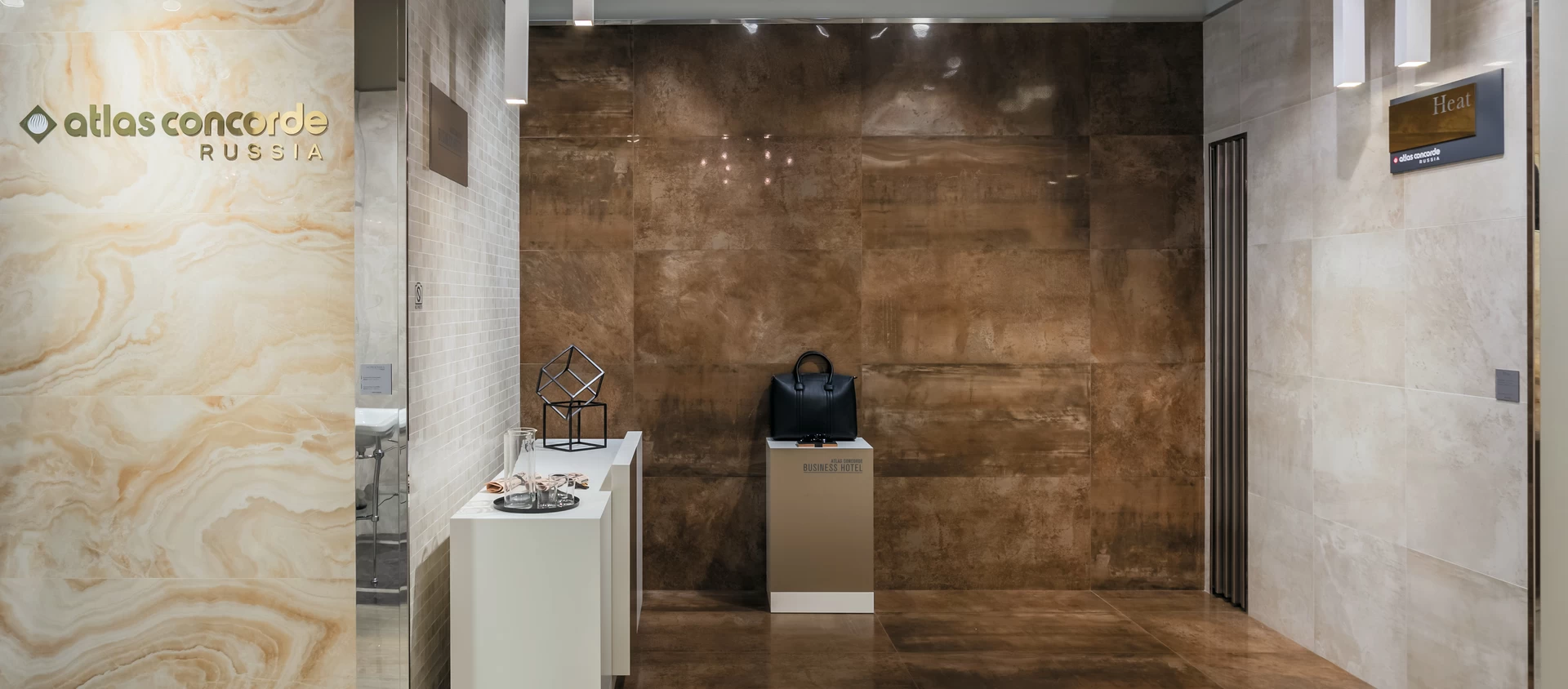 BRANDS
Atlas Concorde Russia
Atlas Concorde Russia offers a wide range of porcelain tile and white body cladding collections that are entirely made in Russia. Born in 2008, the brand responds to the style and application needs of the local market and allows for exceptional logistic and commercial efficiency, with a capillary distribution network that spans the whole country.
Styled in Italy, made to be elegant
The Atlas Concorde Russia product range is born out of the marriage between Italian know-how and comprehensive knowledge of the local market's tastes and trends. Innovative technologies and cutting-edge production sites allow for solutions to suit any indoor or outdoor application need, whether residential, commercial or large-scale architectonic project.
In the heart of Moscow
The Atlas Concorde Russia showroom is located on the top floor of a Moscow business district. To ensure elegant and complete exposition, it is possible to touch the ceramic flooring and cladding surfaces and receive advice regarding any type of application requirement.
We are nearby. Visit the store.
Go the sales outlet section and find your nearest Atlas Concorde dealer.