How to create a great terrace for your venue
A winning solution can be achieved without sacrificing style and optimizing time and resources.
Whether it's a fragrant spring or a colorful winter, for summer nights or a pleasant winter garden, the outdoors are alive and worth experiencing all year round. The squares and pedestrian areas of cities fill up with outdoor terraces, often temporary projects that convey a sense of authenticity, comfort and beauty. In the imagination of architects and designers, the goal in designing an outdoor space (terraces, lounges, balconies) is to create a parallelism between the indoors and the outdoors capable of expressing the unique identity of the venue.
How can you set up a terrace quickly, optimizing times and costs and maintaining a look that's consistent with your place of business? Atlas Concorde offers solutions with porcelain tiles that leverage performance and beauty: color, finishes, textures and formats. For example, porcelain slabs with a thickness of 20 mm are designed specifically for outdoor spaces. They guarantee all the excellent characteristics of porcelain tiles while offering a fast, efficient method of installation for professionals and experienced DIYers.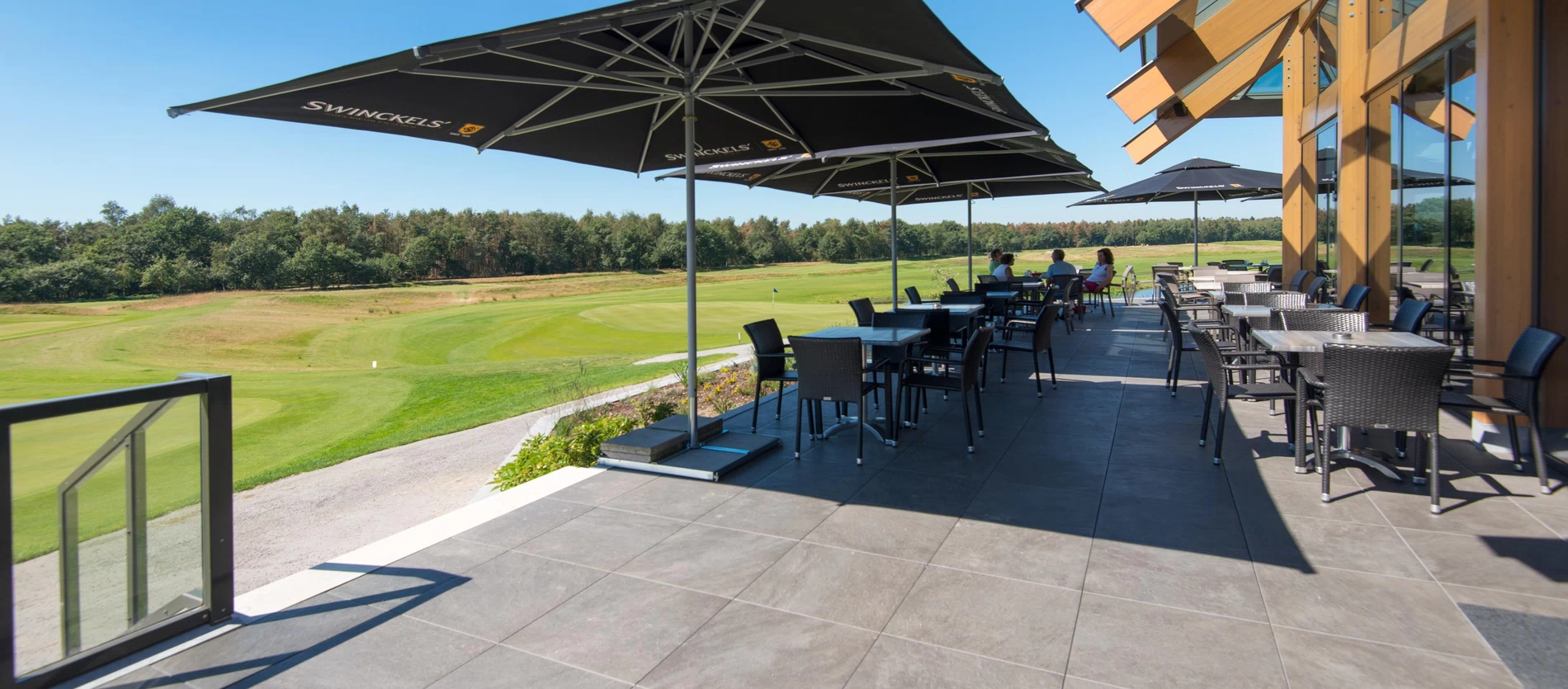 How can you make a porcelain tile terrace without masonry?
Outdoor terraces have a floor that keeps them slightly lifted off the road surface. Atlas Concorde has designed special supports to form the base of the floor that do not require specific skills for their installation. These elements are positioned at the corners of tiles without glues or other materials, simply using an efficient interlocking system. The individual elements are locked in place to form a solid, compact floor capable of adapting to the most diverse needs.
Minimum precautions such as checking the ground level, possibly in concrete or asphalt, ensure an excellent, stable floor. The characteristics of porcelain tiles such as resistance to loads, thermal shocks, frost, acids and molds, not to mention their high non-slip properties and ease of cleaning, allow for floors with a high standard of hygiene.
Porcelain tiles are available in a wide variety of collections. You can select surfaces that create visual effects of great power and beauty. The
looks of stone
,
concrete
,
wood
,
metal
and
marble
come to life in porcelain tile collections recalling the expressive strength of the materials that inspired them. So you can choose the right effect and shade to convey the spirit of your restaurant and the setting, offering customers a high-level sensory experience in complete safety. Two excellent examples of this efficient yet stylish formula are the terrace of the
Swinkelsche Golf Course
in Someren (Holland) and the external space of the
Octopus Bar&Restaurant
in the UK. Both facilities chose Atlas Concorde for their cozy terraces surrounded by a relaxing landscape full of colors.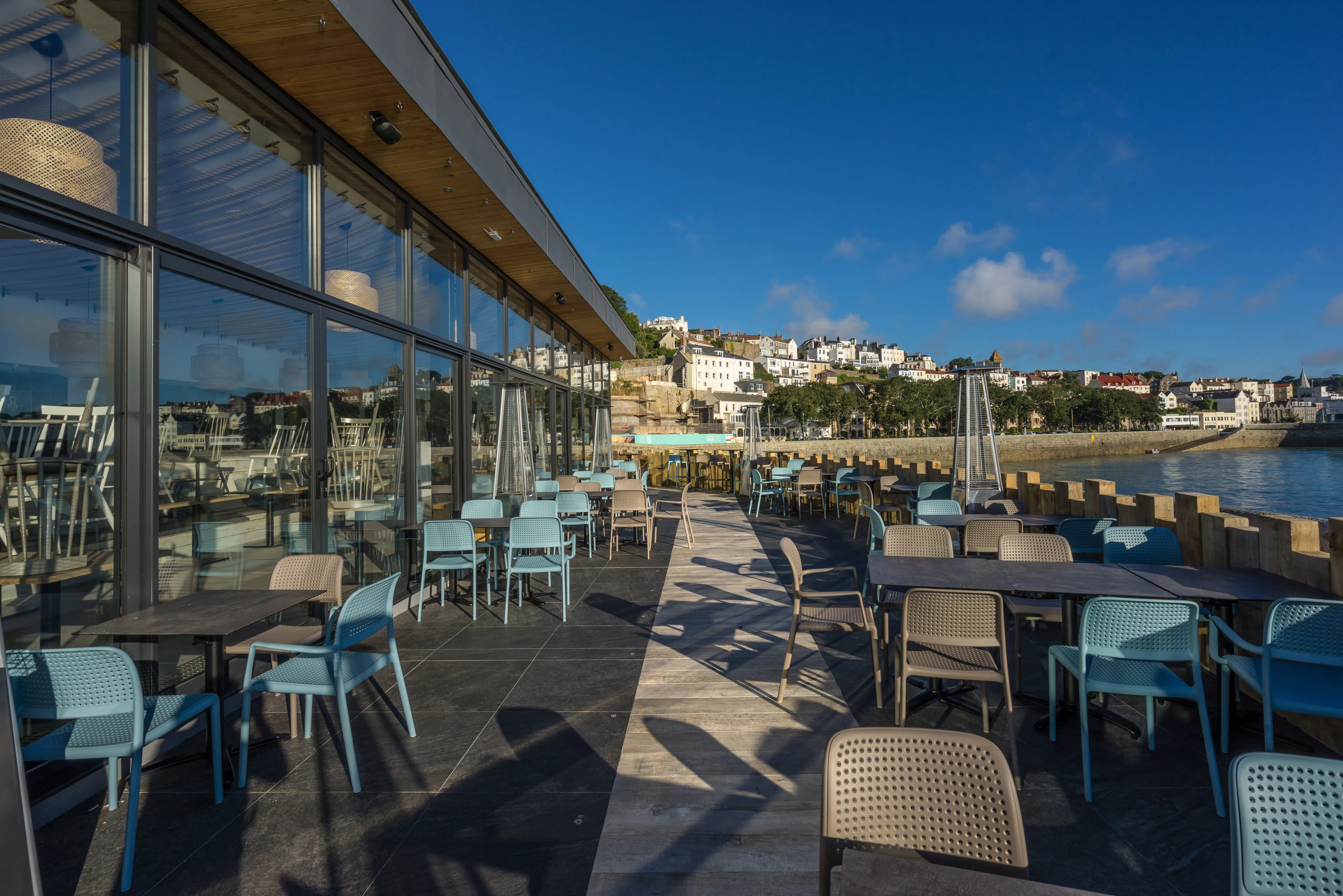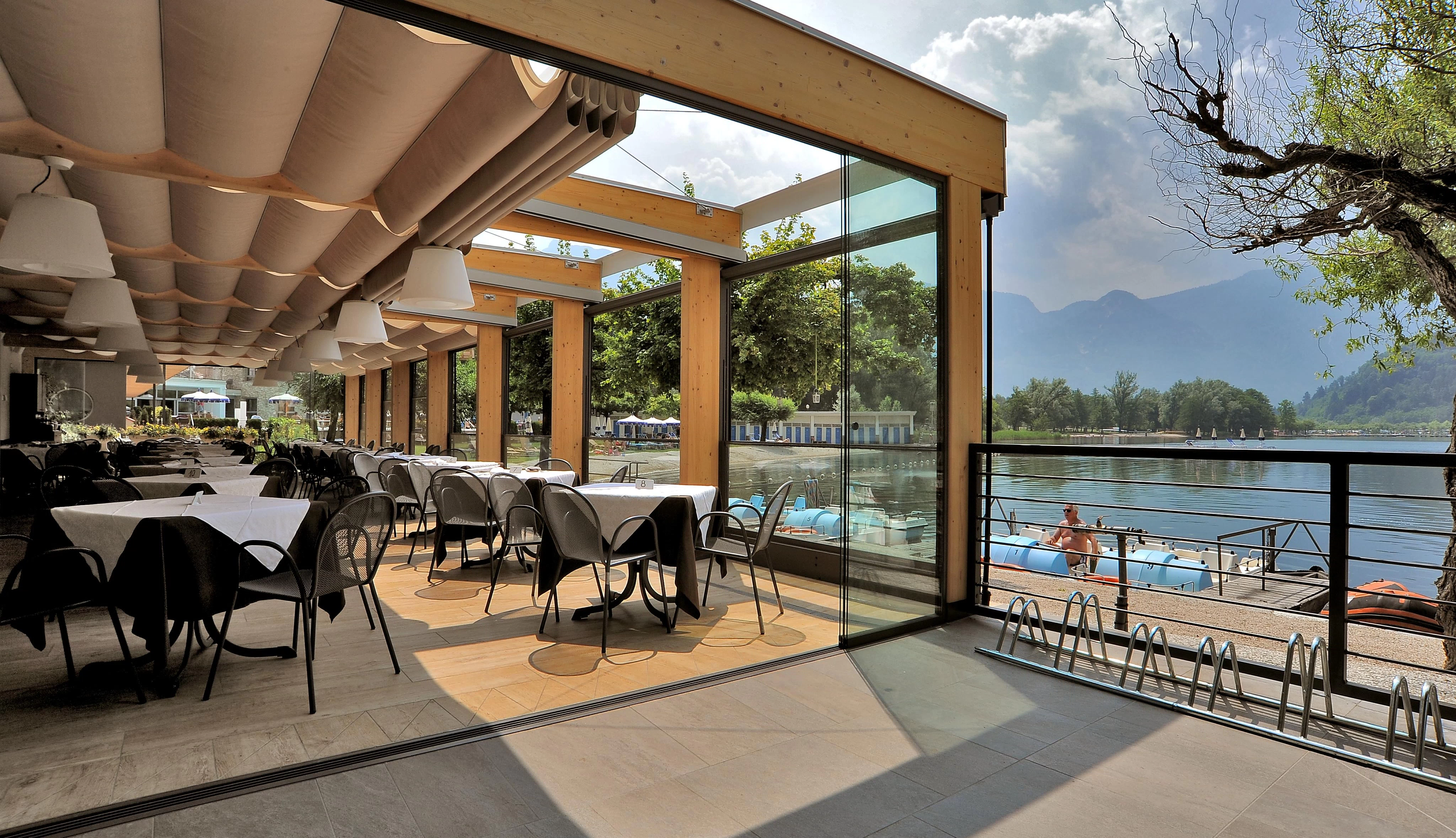 And when the terrace is no longer needed?
The 20 mm porcelain slabs aren't just practical, quick to lay and extremely adaptable to the existing setting, but they're also easy to remove because they don't require any permanent masonry. If you need to dismantle the terrace at the end of the season or for any other reason, you can do it quickly and easily by simply dismantling the existing structure and storing it until you need it again. The goal is to assist those who design and own public spaces in adapting to the changing conditions of contemporary life, providing a solution of excellence capable of solving a contingent problem without sacrificing beauty and style. With the awareness that today more than ever hospitality is a precious opportunity for meeting, spending time together and conveying one's identity.