Vinci Construction Interview
Most of our projects are based on specifications written by an architect for a client. Sometimes we work with the architect in the conception and execution of a project. The surface is defined by the architect. When the purchasing department is consulted during the pricing or exe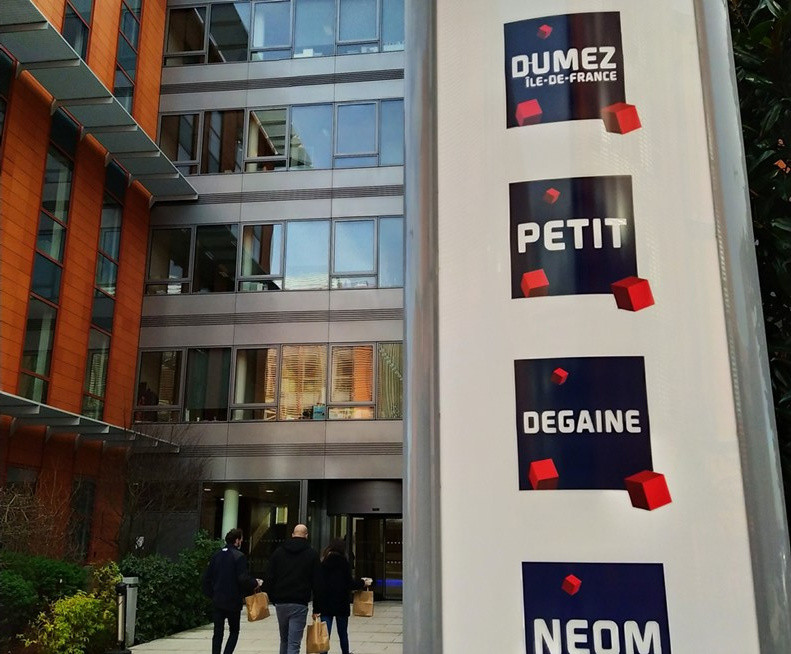 1. How and to what extent does your Company approach surface design with reference to floors and walls?
Most of our projects are based on specifications written by an architect for a client. Sometimes we work with the architect in the conception and execution of a project. The surface is defined by the architect. When the purchasing department is consulted during the pricing or execution phase, Vinci always offers alternative suppliers under framework agreements.
2. How important are finishes in today's architectural projects?
In Vinci Construction France, we attach great importance to finishes on our construction sites. It is a guarantee of quality for our clients and it enhances the value of our work. Our brand image (Vinci Construction France) depends on our construction sites: poor finishes can damage the image of Vinci Construction France.
3. Can you give us a case history in this regard?
The Sanzillon or Hotel Helder construction sites that we made using Atlas Concorde products. In these construction sites, the client and the architect attached importance to the finishes, especially as regards flooring. Atlas Concorde products were not prescribed in the specifications, we succeeded in offering a variant. After completion, the clients were satisfied with the services; they certainly did not regret choosing Atlas Concorde products.
4. There is a return to a texture-colour style, a new Decorativism. How do stoneware and ceramics contribute to give character and tell the identity of architectural spaces?
In our construction sites, we first look at the standards and practical implications before giving importance to the decorative appearance of the tile. First of all, we offer our clients Atlas Concorde products because they meet the UPEC standards imposed in France on buildings opened to the public. Tiles allow embellishing and personalising an interior with their shape, colour and texture. This is why we use decorative tiles for our hotel and office projects.
5. In a design context, where surfaces and spaces are increasingly important and communicative, what role can stoneware and finishes in general play?
Tiles and finishes in general can create a unique atmosphere in any environment. They can enhance the value of a work. A tile with a good finish can be an alternative to products such as wood, stone, marble and even Venetian flooring.
6. Intelligent surfaces are becoming a popular trend: we will see more and more tactile surfaces in the future. Will this be a new frontier in the evolution of porcelain stoneware, given its ability to combine shape, appearance and performance?
Vinci is adapting to the trends and needs of clients; intelligent surfaces may be the next step forward, but so far we have not had this kind of demand.
http://brenac-gonzalez.fr/projet/clichy-sanzillon/
Davy Phengchanh has been a buyer of finishes for Vinci Construction France for 3 years. He deals with functional renovation works in the Ile-de-France region, where he is in charge of the management of construction site costs, work execution or tendering. He confers with subcontractors and suppliers for the projects of Vinci Construction France. He is also a member of the National Purchasing Committee for Finishes, which lists suppliers under framework agreements.