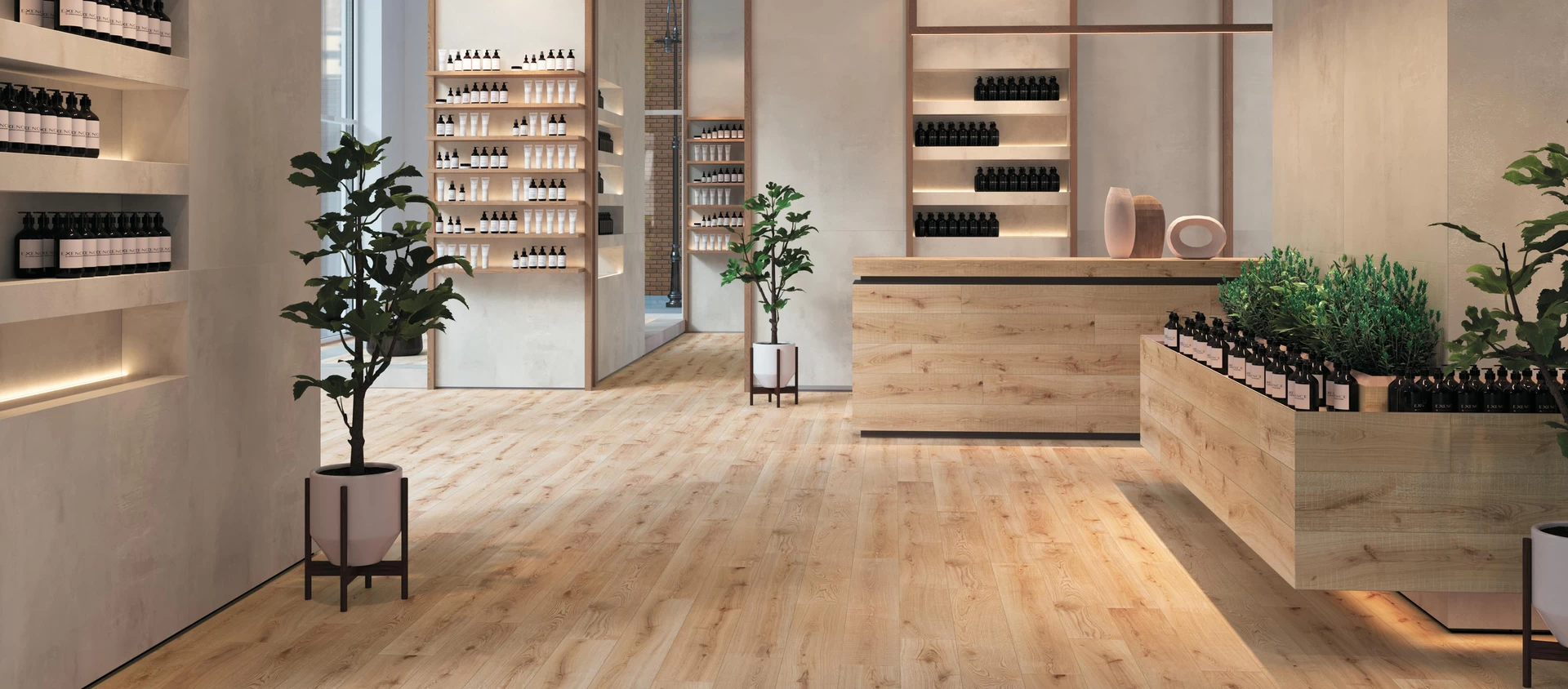 Collection
Exence. The Harmony of Wood
A "light living" style to create northern-European atmospheres
Italian oak with its rich colors, variety of veins, and perfect imperfection of surface knots is the protagonist of Exence, an Atlas Concorde collection that faithfully reproduces the true nature of this wood in special "porcelain planks." Designed to meet the needs of modern lifestyles and to adorn living spaces with a contemporary high-end esthetic, the authenticity of Exence's wood effect creates a natural, warm, and welcoming ambiance in interiors with a metropolitan inspiration.
The series was designed for "hygge-style" environments with large, comfortable spaces flooded with natural light that filters through immense windows to create a sort of dialog with the outside, as if canceling the architectural boundaries and projecting family life outdoors. The interiors interpret a simple, essential concept of wellbeing, an expression of intimacy and warmth in perfect harmony with nature. This is one of the popular trends in the residential, hospitality, and high-end retail sectors, an expression of a Central and Northern European lifestyle.

The collection translates a feeling of warmth and natural character into porcelain tiles that gives the environment a sense of ancient, authentic hospitality. A narrative that Exence expresses through two different versions, natural and Sawn Cut The natural version faithfully reproduces the richness of the colors, shades, and grain of the original oak planks, which in nature vary in color and nuance even when taken from the same trunk. The Sawn Cut version replicates the irregular grooves left on the wooden planks by the teeth of band saws, with traces that are more marked in some areas and less so in others, almost disappearing.