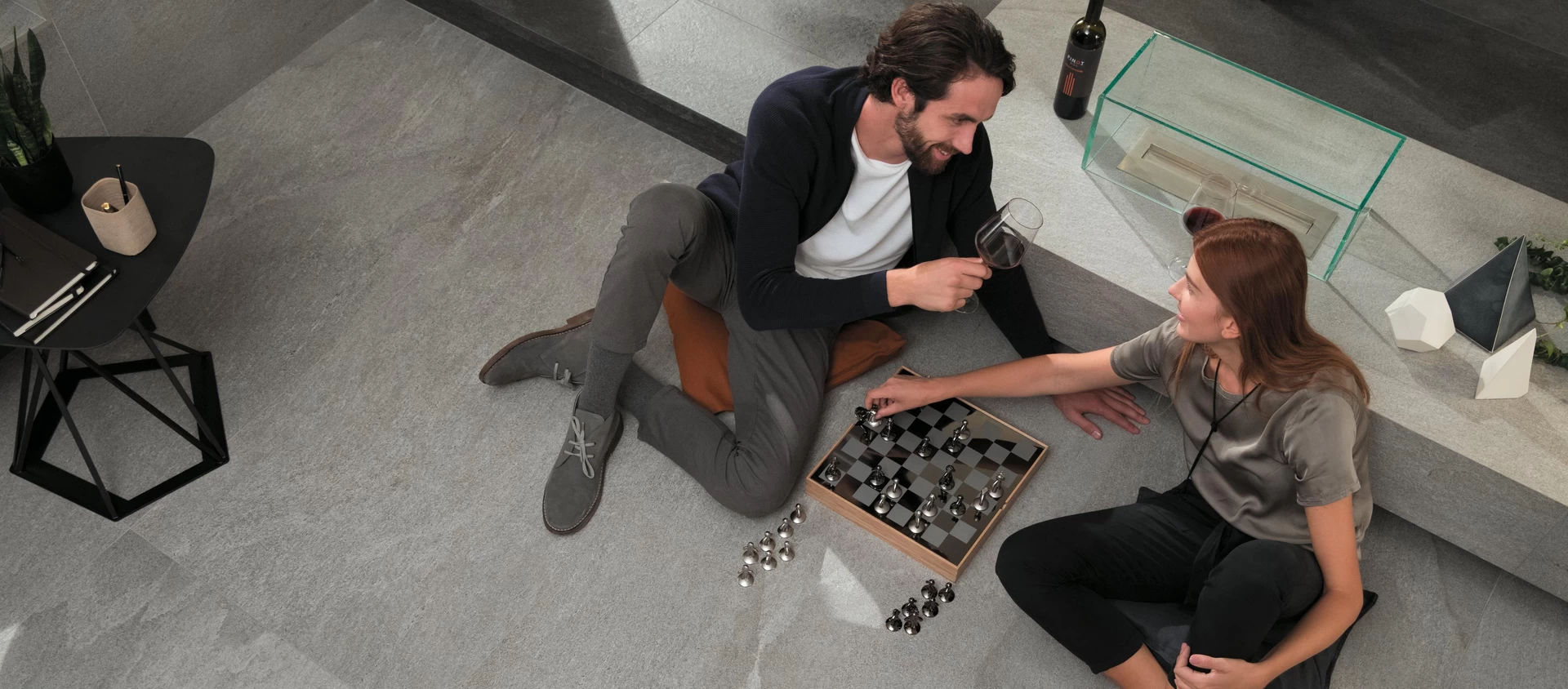 Collection
KLIF | COLLECTION
Contemporary architecture turns to nature, takes inspiration from it and goes further, making it an integral part of the environment.
Klif responds to this new trend with a range of stone-effect porcelain floor tiles and matching wall tiles that offers a contemporary reinterpretation of the decisive elegance of beola, the gray stone found in Val d'Ossola. Klif represents a choice of character for residential and commercial settings with a simple, solid look.
The porcelain tile collection is available in four shades of gray and in different formats, lending itself to various applications both for interior and outdoor floors thanks to the anti-slip finish. One of the most exciting new developments of the collection is the 37.5×75 format, suitable for a wide range of floor and wall laying patterns. Also new is the large 90×90 size with a thickness of 20 mm, which really brings out the earthy appearance of the beola stone.
The collection is completed by a wall tile that has an extremely realistic surface and is available in three coordinated colors, accompanied by the rough elegance of the three-dimensional chiseled texture on the surface of 3D Raw.
Klif is the ideal solution for architecture that exalts the relationship with the surrounding natural environment like villas, hotels, resorts and wellness spaces, both urban and suburban.