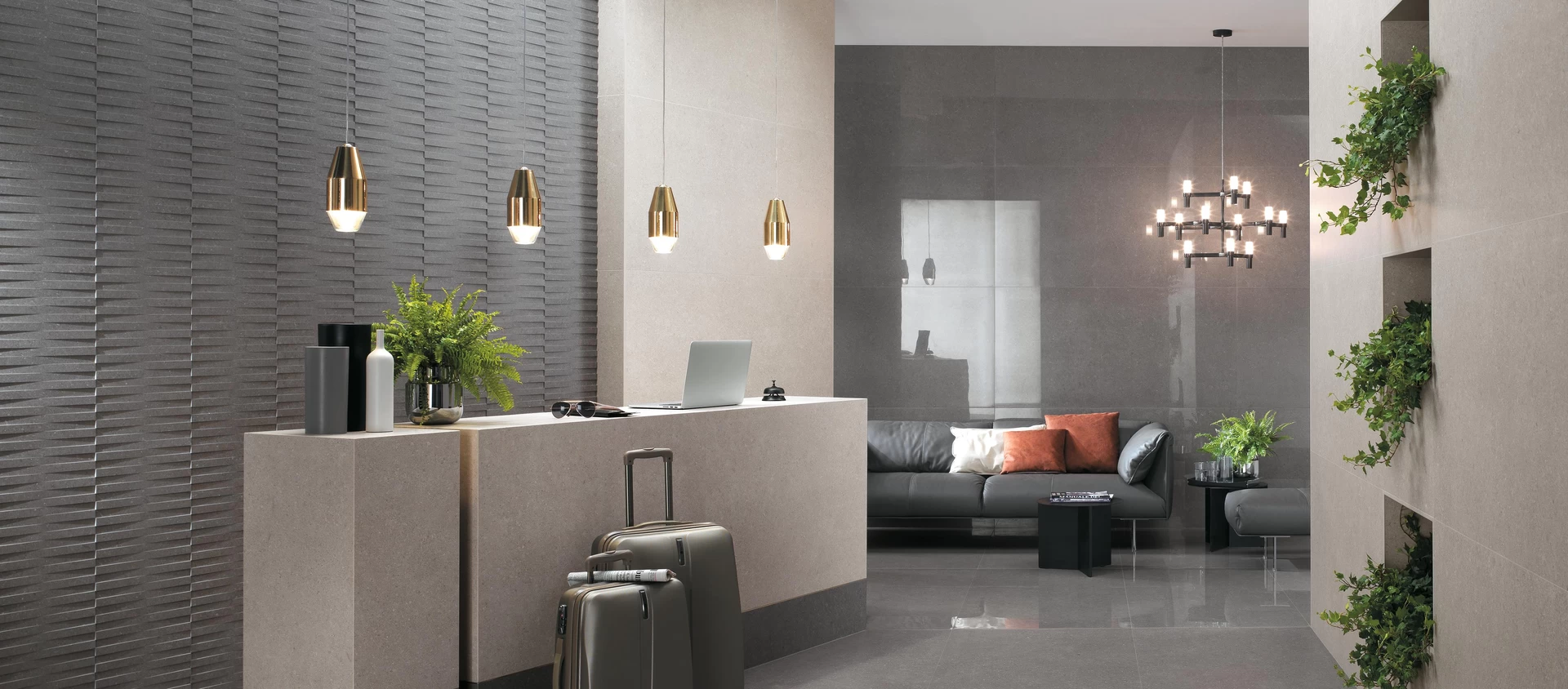 Collection
KONE | COLLECTION
Surfaces inspired by limestone are articulated in advanced design solutions, places where the experience of living becomes authentic and cultured. Kone is a collection of porcelain floor tiles and white clay wall tiles with minimalist surfaces: its natural inspiration resurfaces in contemporary interior and exterior architectures, creating a dialog with the absolute nature of the material.
The porcelain tile collection is inspired by new interpretations of the material. The elegance of the original stone is expressed in two surfaces with opposing and complementary personalities: natural and polished. The matte porcelain tiles have a micro-structure with imperceptible irregularities. The graphic minimalism that recalls the stone is enriched with a light shimmering effect, the result of bright micro-granules typical of limestone. The polished finish features a reflective stone look and a smooth, soft feel. The stone effect is also replicated in the grip version and stone-look 2 cm thick outdoor pavers, for an outdoor design in which functionality and esthetics accessorize the original material.
The matching wall tiles have a matte glaze, with a smooth and velvety touch. The white clay wall tiles of the collection stand out as a design extension of the porcelain floor tiles with the added benefits of easy installation and maintenance. Adding character to the collection are the three-dimensional stone-look wall tiles that transform the walls into dynamic sculptures.