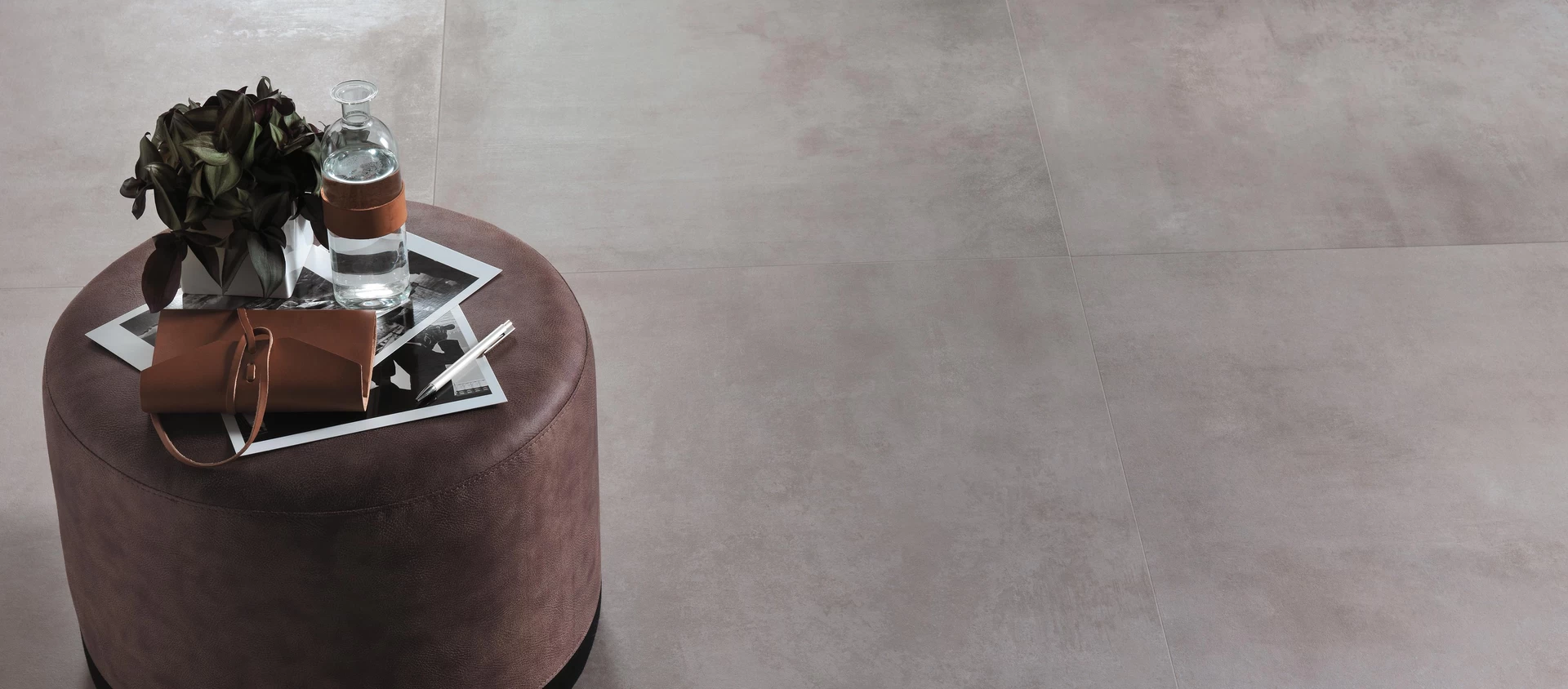 Collection
Marble and concrete effect 60x120 cm (23 5/8" x 47 1/4")
The 60x120 cm (23 5/8" x 47 1/4") format expands the wide range of the Boost and Marvel World concrete- and marble-effect collections.
Popular with the market and requested by designers, the 60x120 cm (23 5/8" x 47 1/4") format completes the size range of both collections. Two projects that owe their uniqueness to the wealth of graphic looks, decorations and geometries. The range includes small and medium sizes – 30x60 cm (11 ¾" x 23 5/8") and 60x60 cm (23 5/8" x 23 5/8"), up to 160x320 cm (63" x 126") – and features a varied color palette, decorative solutions of mosaics and patterns inspired by different styles, and matching porcelain wall tiles for complete, coordinated projects.
Marvel World is one of the most extensive and successful collections of marble-effect porcelain floor and wall tiles thanks to its surprising graphic realism that recalls the natural material, reflecting the original pure colors, veining, deep shades and transparent clouding. The extensive variety of finishes, ranging from the classic glossy polished version to matte, satin and textured styles, is designed to meet the needs of modern design.
In contrast, Boost World features metropolitan and industrial textures, Boost and Boost Pro conveying the harmonic, earthy movement of the concrete effect produced in a powdery, natural color palette, as demanded by contemporary tastes.
Despite being a medium-large size, the 60x120 cm (23 5/8" x 47 1/4") format offers ease of installation and, thanks to its modularity with the 120x120 cm (47 1/4" x 47 1/4"), allows for great design freedom when covering floors and walls of all dimensions and in all types of rooms, both in the residential and hospitality fields.
Compared to natural materials, porcelain tiles are a hygienic and healthy product, resistant to stains and contact with acids and detergents. Their natural inert nature makes them hypoallergenic as they prevent the accumulation of dust, bacteria or molds that are harmful to health (this is why they are also recommended for environments that require very high levels of hygiene). Moreover, the use of marble-effect porcelain tiles is a sustainable environmental choice because they help reduce the exploitation of natural marble quarries that are becoming increasingly rare.
More specifically, here are the surfaces available in the 60x120 cm format (23 5/8" x 47 1/4"):
Marvel Calacatta Extra, Grey Stone Matte / Polished - MARVEL collection
Marvel Carrara Pure, Bianco Dolomite Matte / Polished - MARVEL STONE collection
Marvel Bianco Fantastico, Black Atlantis Matte / Polished - MARVEL DREAM collectionn
Marvel Cremo Delicato, Grey Fleury Matte / Polished - MARVEL PRO collection

Boost Grey, Pearl, Smoke, Tarmac, White Matte - BOOST collection
Boost Tobacco, Taupe, Clay, Cream, Ivory Matte - BOOST PRO collection