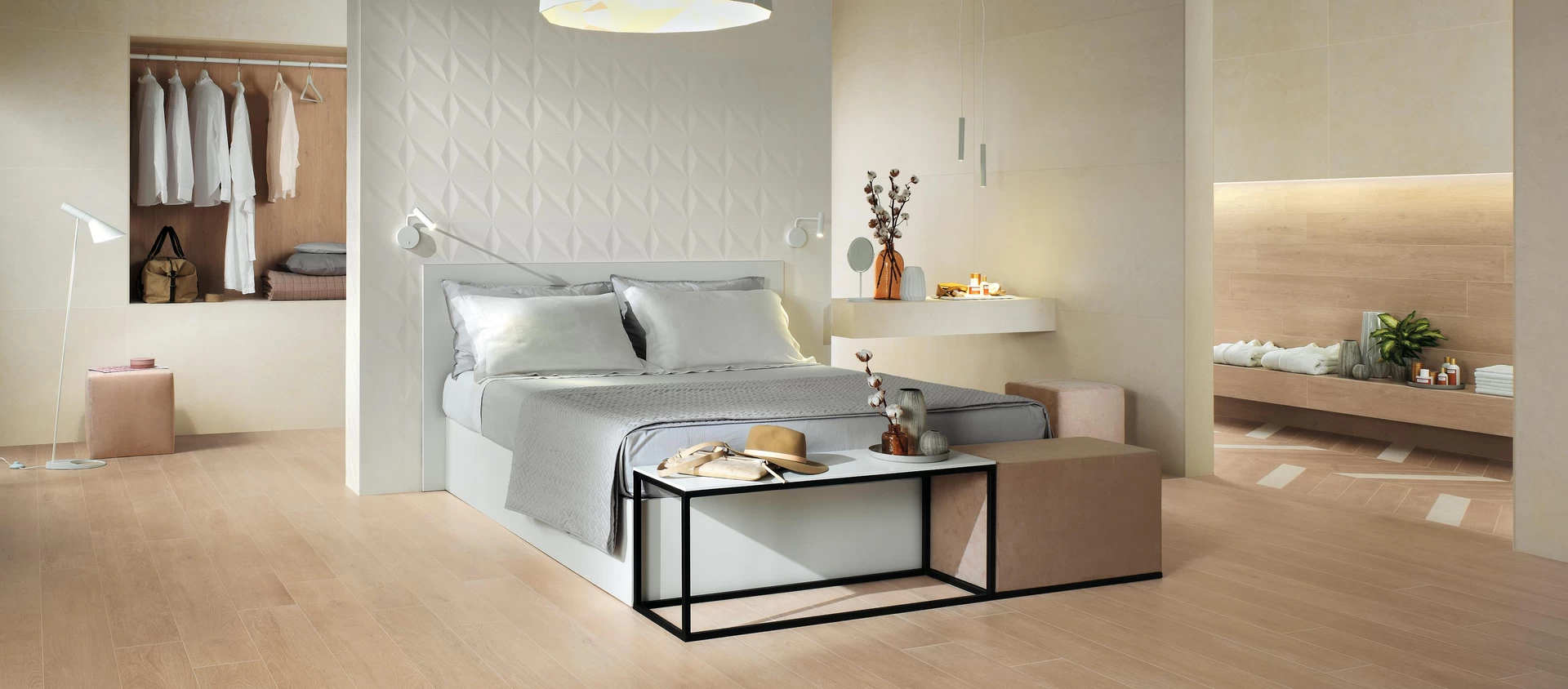 Collection
NID | COLLECTION
Nid is a collection of oak wood-effect porcelain tiles. The typical movements of untreated natural wood strips become ceramic surfaces for personal and contemporary interior design projects.
The natural look of wood is sublimated into balanced and minimalist graphics, transferring to spaces a sense of original purity. The delicate oak veins and knots are reflected in a warm and balanced palette that creates ceramic surfaces of powerful design expressiveness.
A new interpretation of space, inspired by comfort and authenticity, places indoors and outdoors in a creative dialog that guarantees design and visual continuity.
Three-dimensional ceramic wall tiles inspired by stacked wood planks make the collection a versatile and decorative project for contemporary spaces.