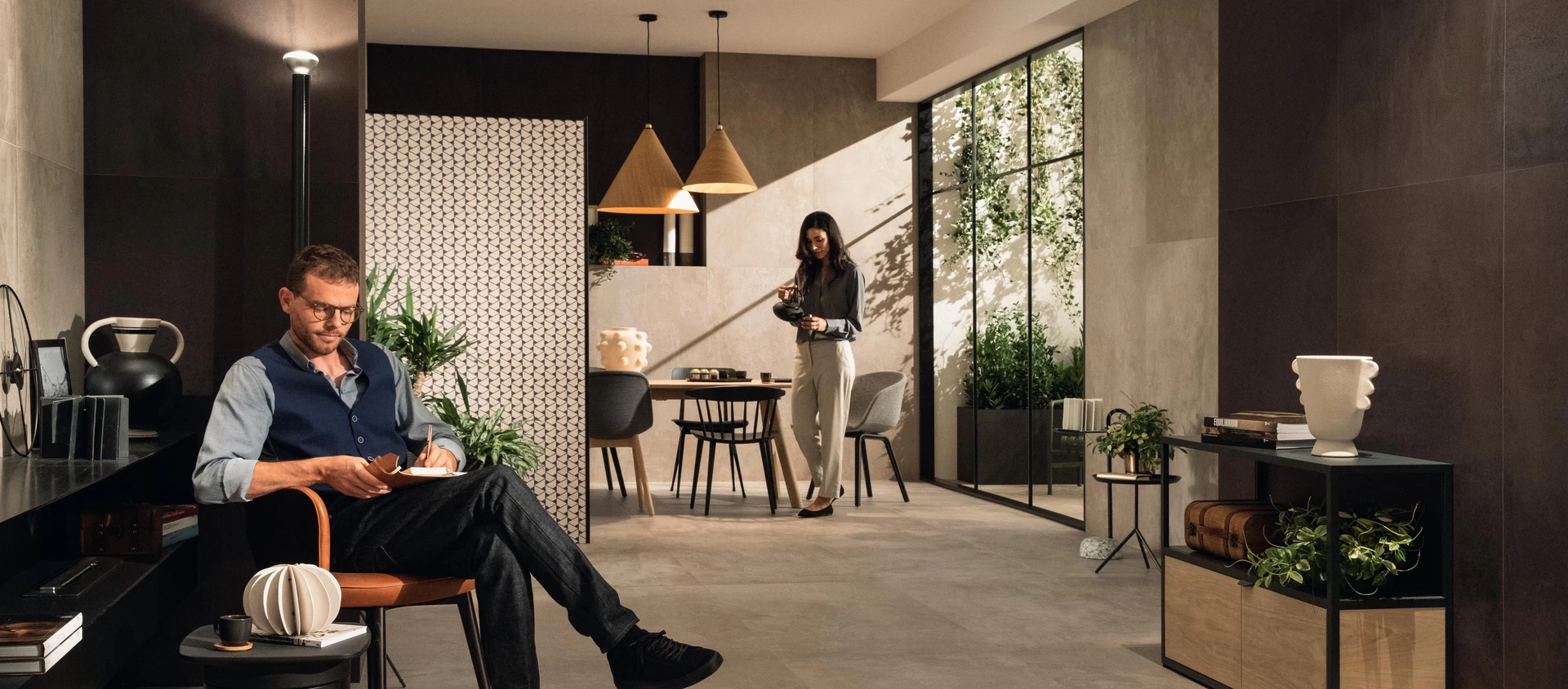 Collection
RAW. Witness of life
Past and present are perfectly balanced in Raw, the new Atlas Concorde concrete-look collection that recreates the material feel of worn surfaces, reproducing the flaked plaster effect through art
Atlas Concorde presents a collection with big personality, able to shape the soul of environments that are strong in character, unique and out of the ordinary, where time has left its mark with glazes, patinas, filtering and rippling.
All that has modified the material throughout its history is retained, aesthetically processed and recreated on the very best Atlas Concorde porcelain tile.
Combining elegance and industrial character, Raw is the perfect setting for an eclectic mix of furniture and accessories in shabby chic style, as well as significant colour contrasts for a new perspective on the past.
The warm, earthy colours of Sand and Mud are supplemented by the colder, more material hues of White and Pearl. Four porcelain tile colours that can be mixed and matched, taking up the many tones of plaster and the signs of ageing over time.
The range of white body wall tiles features a palette of six colours, with three neutrals that reflect the shades of stoneware and three brighter tones, Blue, Rose and Petroleum, that coordinate perfectly with the mood of the collection.

A particular feature of the collection is the possibility to choose the most suitable plaster for the project, whether Twist, Flag, Block or Castle. This sets a new standard in terms of customisation, transforming grout line filler from functional necessity to an integral part of the décor.
The project is completed with an original decorative range that enhances the very trendy, contemporary matrix. With tiles in different shapes and sizes, porcelain and wall tile mosaics create unique geometries, highlighted by coloured grout lines for creative decoration.