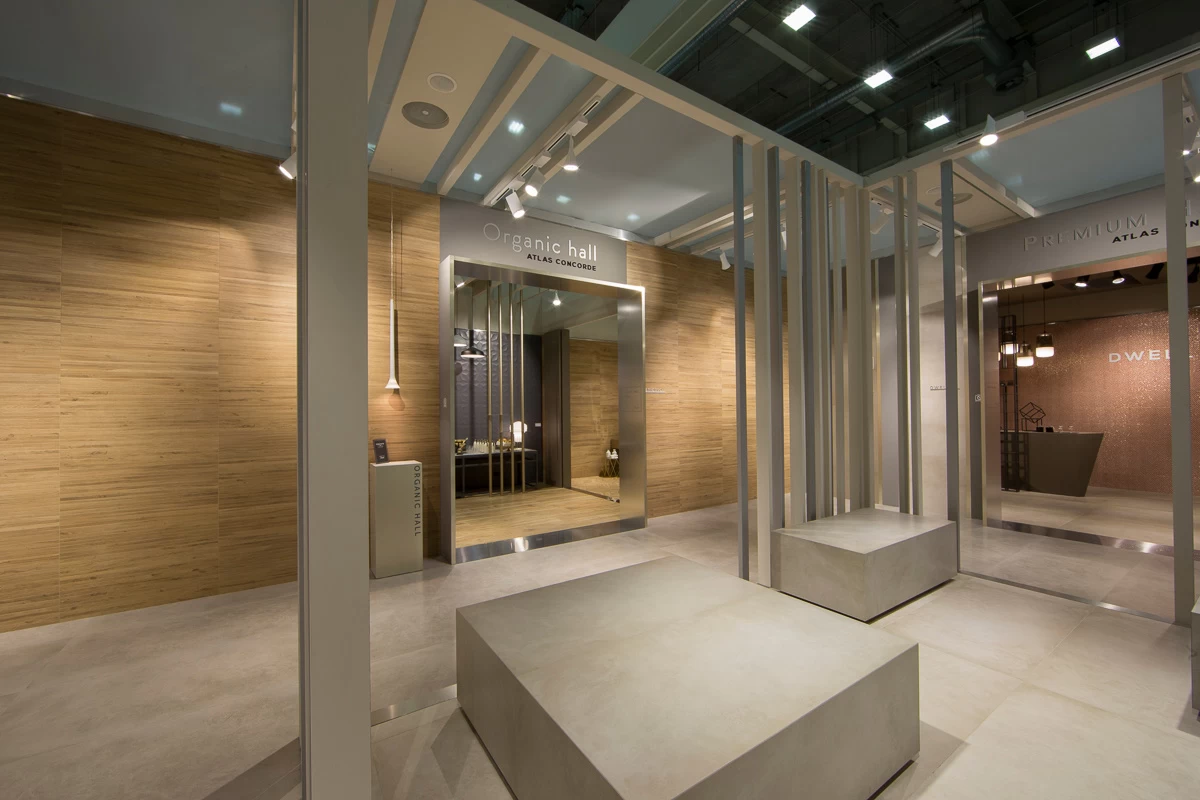 Company
Atlas Concorde concept space Exquisite Club
Refined Dining Halls 2015 – Food and design meet in Atlas Concorde Exquisite Club concept space.
The entertainment and dining sector has recently being subject to tremendous evolution defining spaces with a new identity that mirrors the cutting edge trends of metropolitan cities. Innovative "food dedicated" venues that combine exclusive design and new experiences – such as lounge and music bar, art and design cafès, lunch restaurants – stand out thanks an intense and distinctive personality, reflecting the needs of consumers looking for gourmet specialties in environments overflowing with glamour.
The concept space of the Cersaie 2015 stand, Exquisite Club, is dedicated to the planning of these spaces, a display area where main Court welcomes visitors and guides them towards the entrances of three different venues that vary hugely in terms of inspiration and destination:
Organic Hall, for a natural design brunch;
Executive Hall, for business meals in cutting edge spaces;
Premium Hall, for meals that push the boundary of the norm or a drink in an elegant and urban environment.
Court
In the main Court, that welcomes visitors in the display area, the floor is covered with the tiles from the Dwell collection in honed finish, a surprising porcelain tile surface inspired by glossy brushed resin, evoking its elegant brightness as well as providing a soft and pleasant feel to the touch.
The display area project has been designed by MPA Mattia Parmiggiani Architects studio in partnership with some important brands of the architecture and design sector – Vistosi, Luceplan, Astro Lighting, Bongio – involved in the supply of interior design elements.
Organic Hall
Organic hall is a concept space designed for a brunch break of cutting-edge design and located in Exquisite Club, the space that mirrors the latest trend of the entertainment and dining sector.
The protagonist of the space is ETIC PRO, a porcelain tile surface that reinterprets original wood essences, offered in combination with the three-dimensional walls of the 3D WALL DESIGN collection, a project of sculpture-like refined walls. The floors of the outdoor area are covered with ETIC PRO porcelain tiles in 2cm thickness.
Executive Hall
Executive hall is a concept space dedicated to business lunches and located in Exquisite Club, the project of innovative design spaces to live new entertaining experiences.
In the space the BRAVE collection stands out, a project of porcelain floors and coordinated wall tiles that reproduce the look of natural stones of rare beauty. The project also includes an outdoor area covered with 2cm thick porcelain tiles, for outdoor flooring rich in strength and visual impact.
Premium Hall
Premium Hall is located in the innovative Exquisite Club concept space, designed to experience the new pleasure of dining and entertainment.
A design setting with an elegant urban style dedicated to an experimental dinner or an evening drink, covered with the DWELL collection, porcelain floors and white-body wall tiles inspired by brushed concrete and synthetic resins. Two surface finishes available: the honed finish with resin look and the matt surface with concrete look. As well as modern hues, the wall tile collection also includes two hints of lively colours for audacious design walls.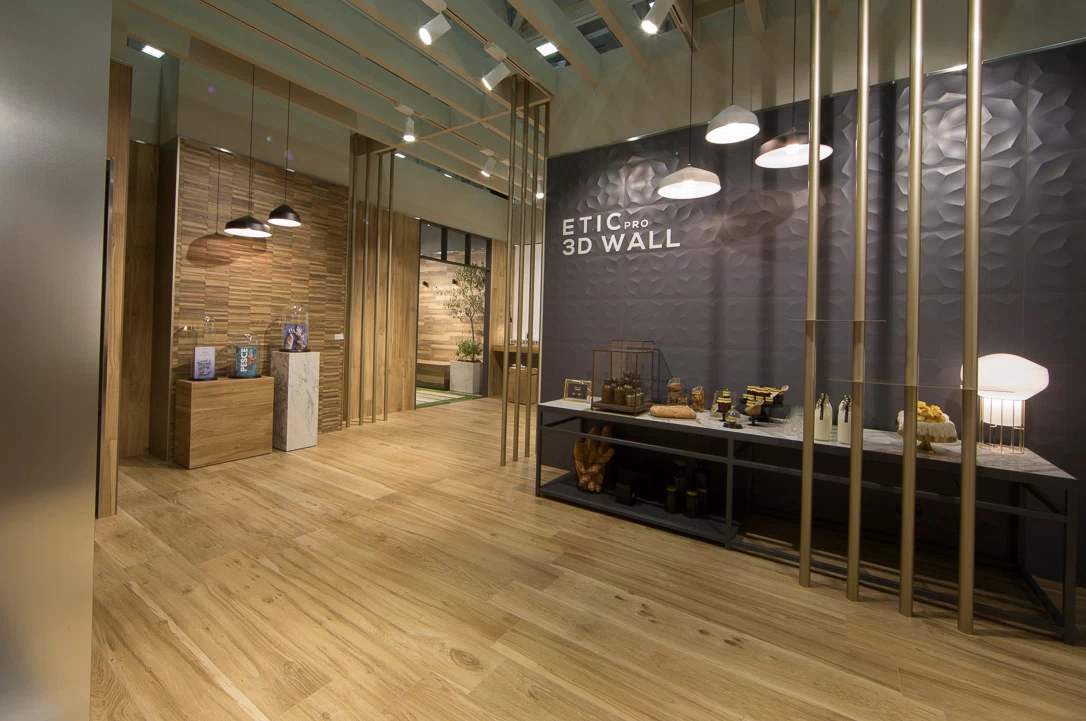 AtlasConcorde Cersaie2015 Italia 090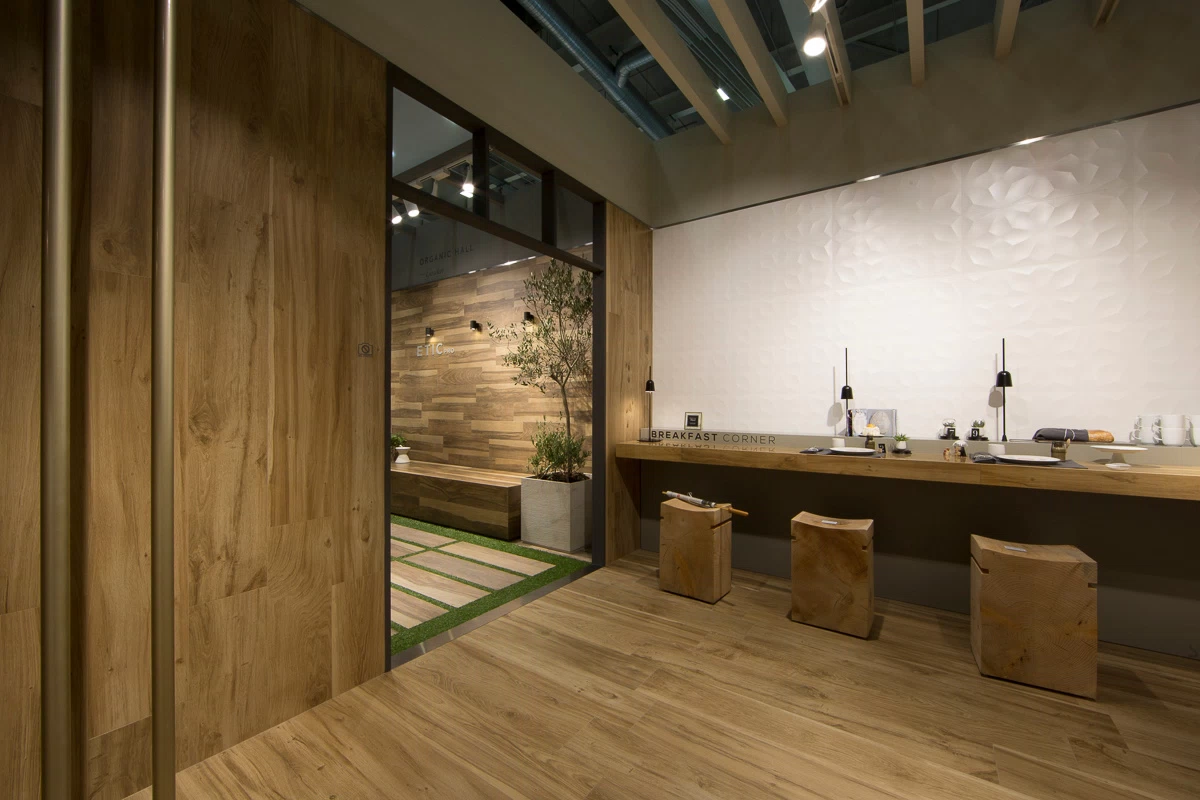 AtlasConcorde Cersaie2015 Italia 094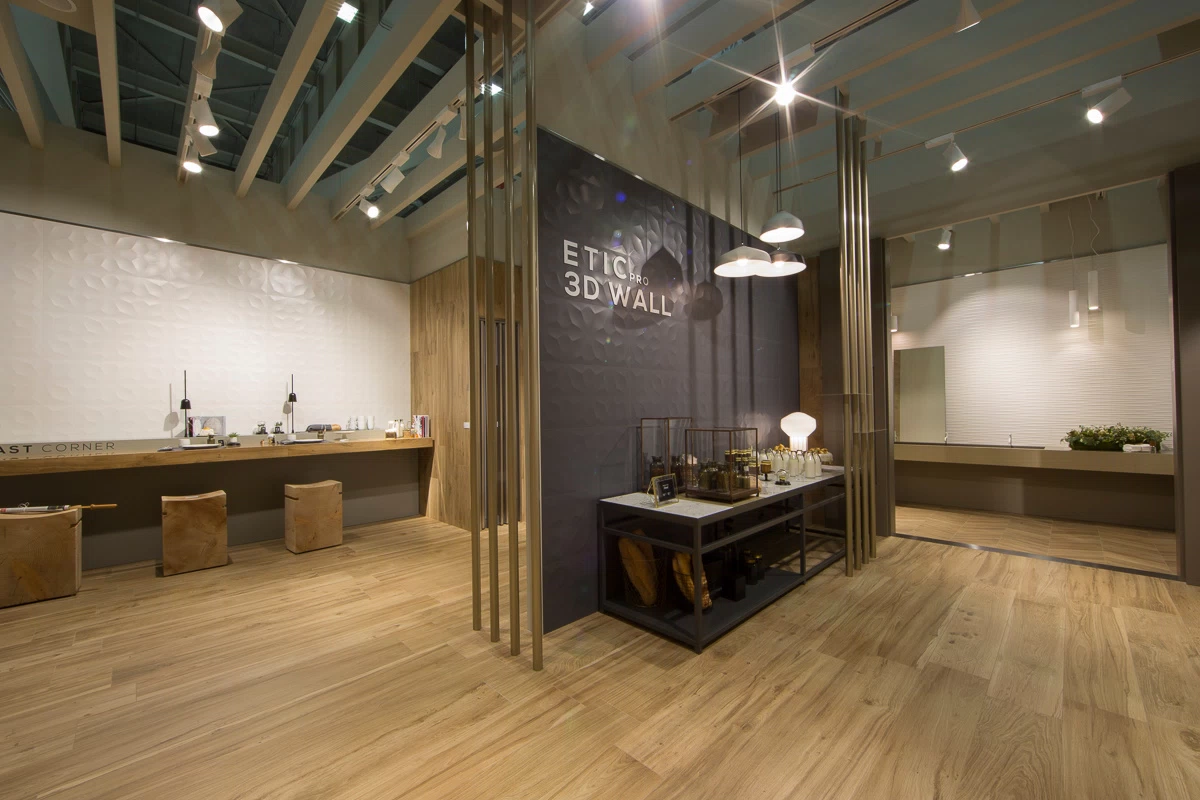 AtlasConcorde Cersaie2015 Italia 091
AtlasConcorde Cersaie2015 Italia 107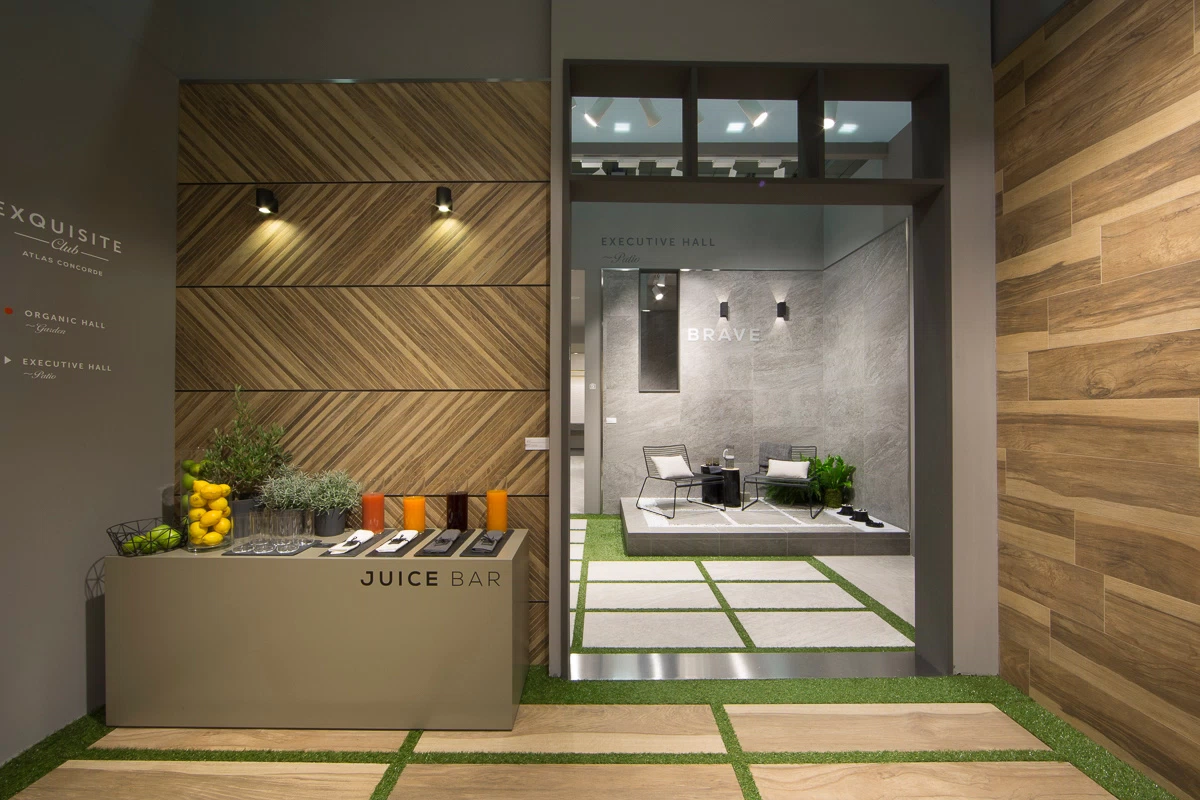 AtlasConcorde Cersaie2015 Italia 108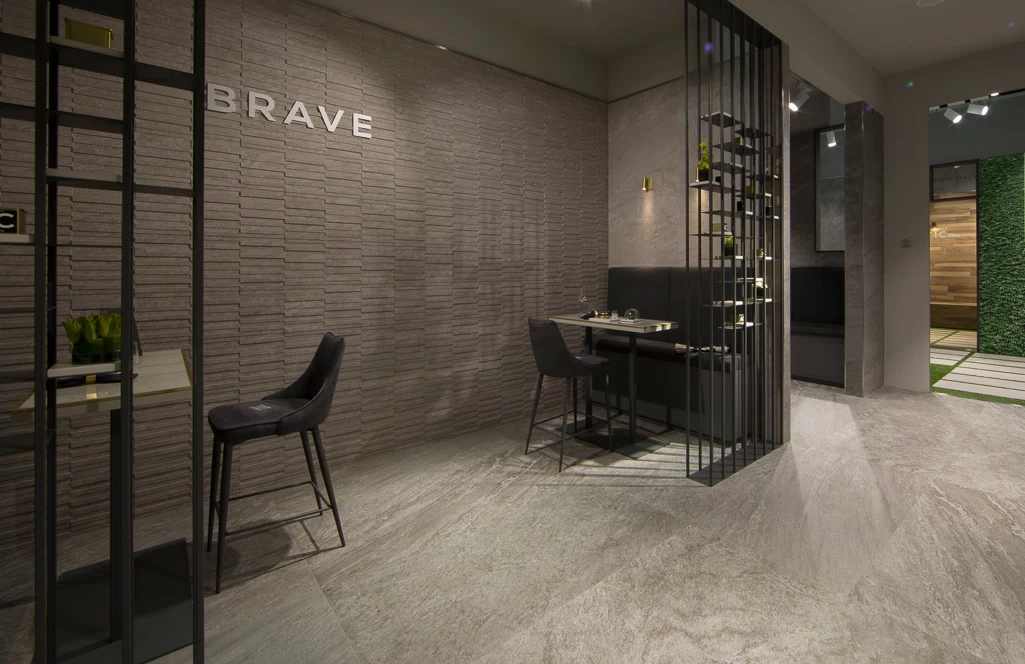 AtlasConcorde Cersaie2015 Italia 120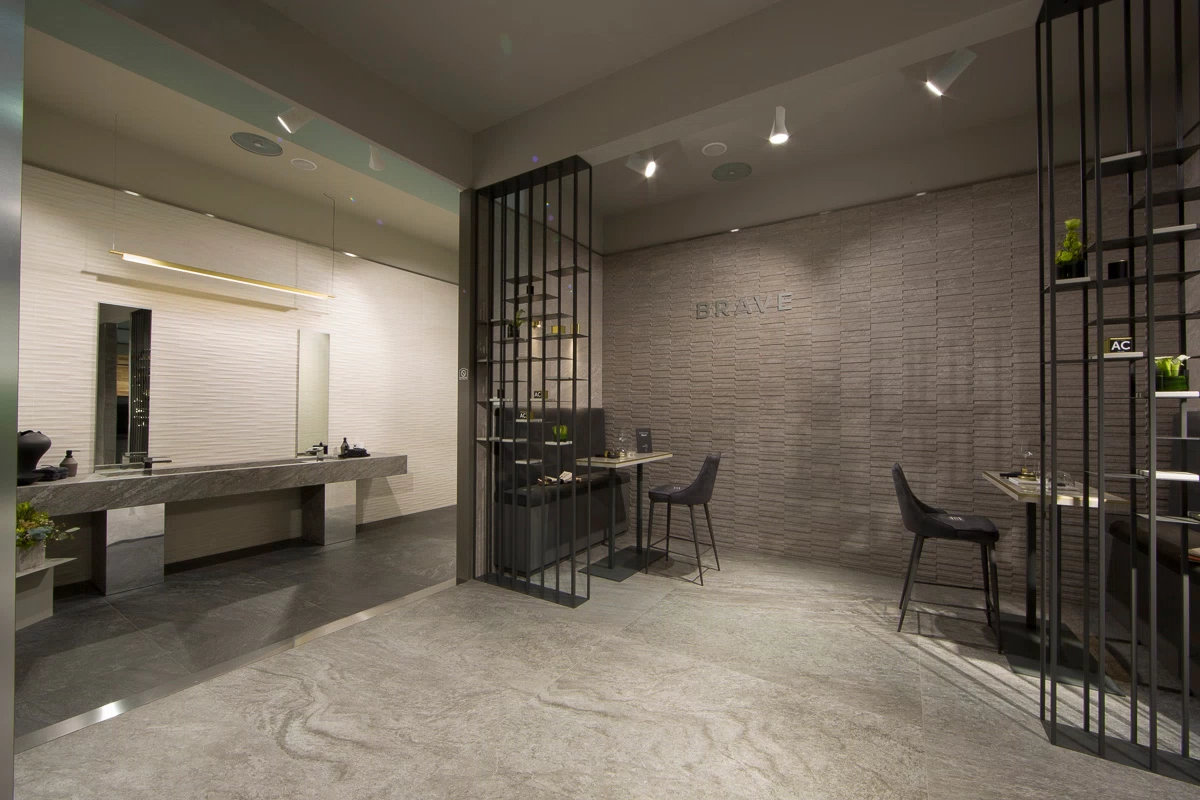 AtlasConcorde Cersaie2015 Italia 121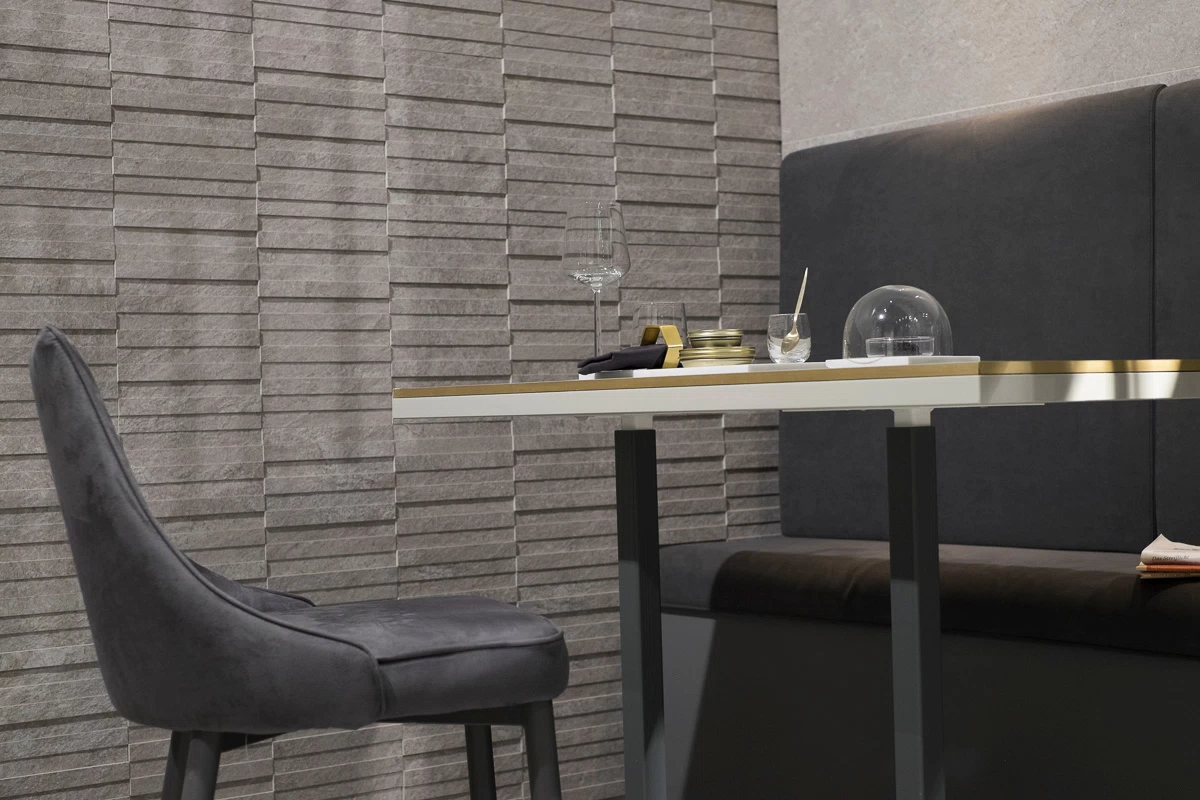 AtlasConcorde Cersaie2015 Italia 124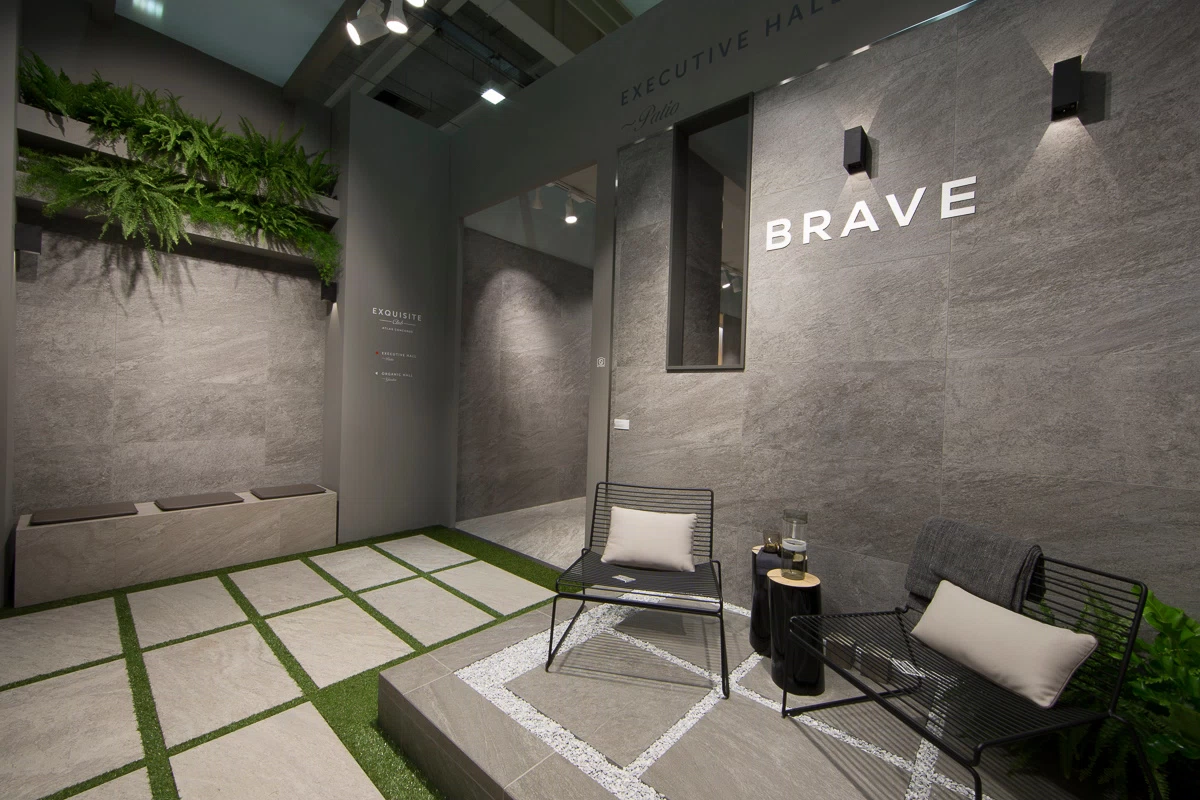 AtlasConcorde Cersaie2015 Italia 137
AtlasConcorde Cersaie2015 Italia 164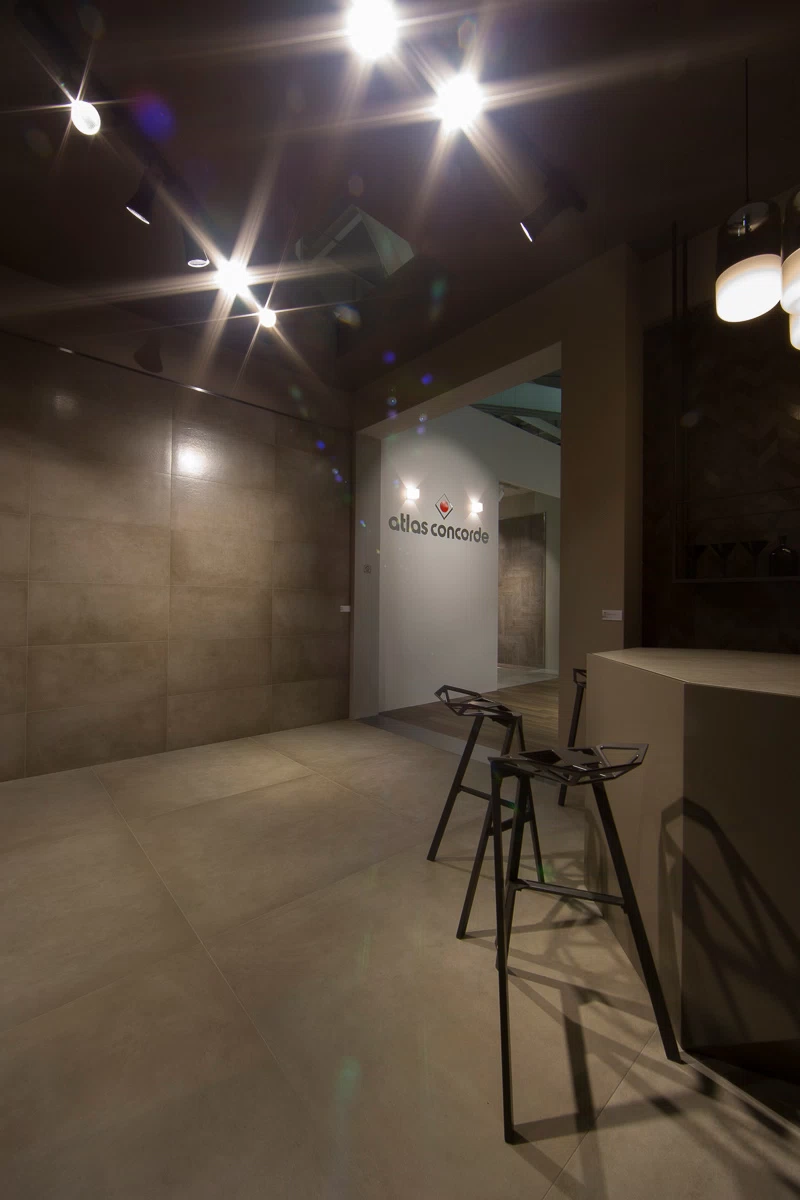 AtlasConcorde Cersaie2015 Italia 165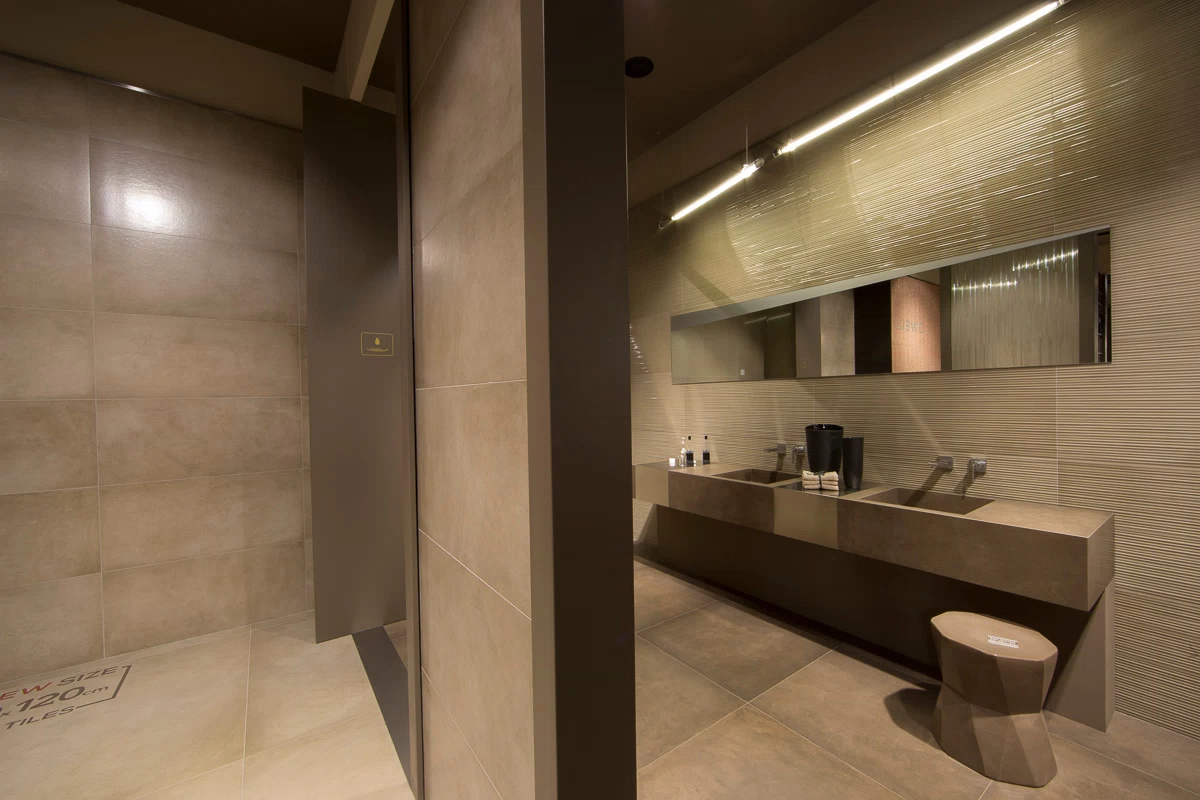 AtlasConcorde Cersaie2015 Italia 151