Company
Premium Hall | Food&Design – Exquisite Club
Premium Hall is located inside the innovative Exquisite Club concept space, designed for exclusive dining and entertainment experiences.
The place to savour an exclusive dinner or just a drink is the Premium Hall, a dining area covered with DWELL, a collection in which porcelain floors and white-body wall tiles create a sought-after offer inspired by the world of brushed concrete and synthetic resins. Perfect for contemporary venues, the collection features surfaces rich in brush strokes, unevenness of colour and irregularities so typical of the natural material of inspiration.
The range includes two porcelain tile finishes that recall the aesthetics of spatula-applied concrete and resin: the honed finish with a bright resin-look and the matt finish with concrete-look.
In combination, the bright white body wall tiles, rich in reflections, are characterised by a comprehensive colour palette matching modern hues and daring glimpses of colour.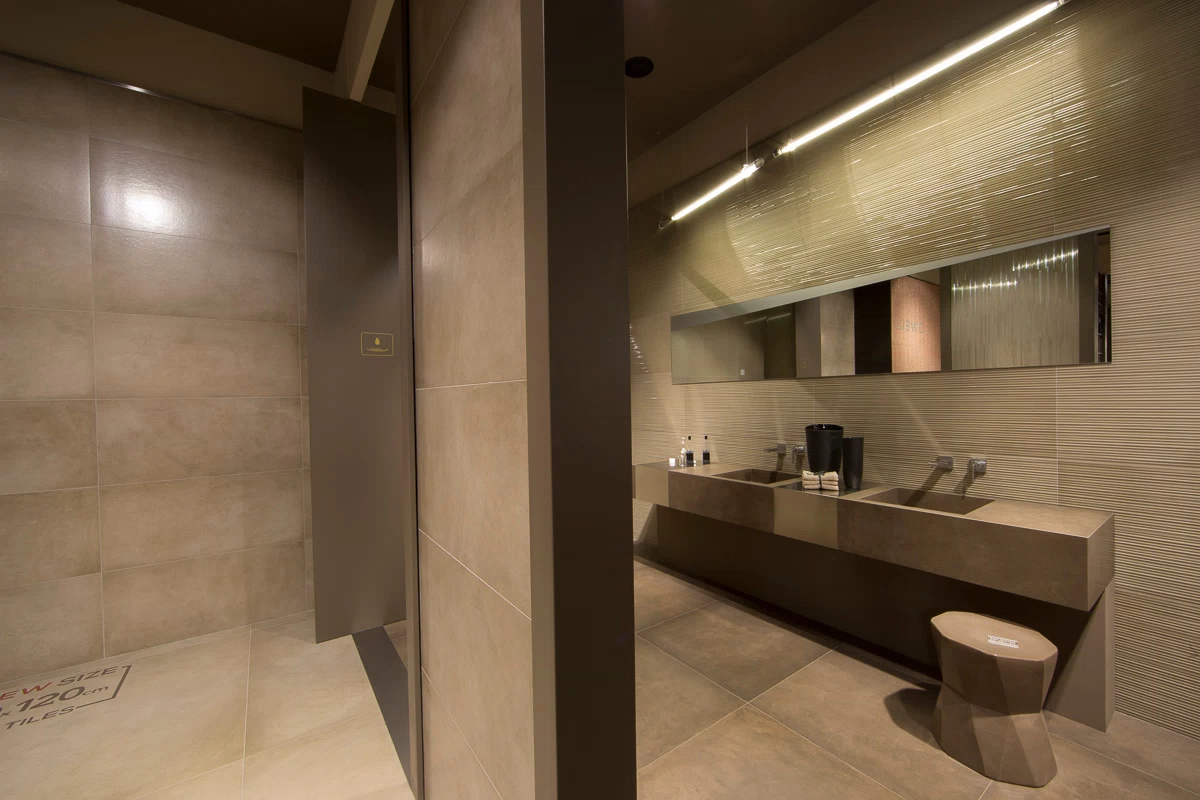 AtlasConcorde Cersaie2015 Italia 151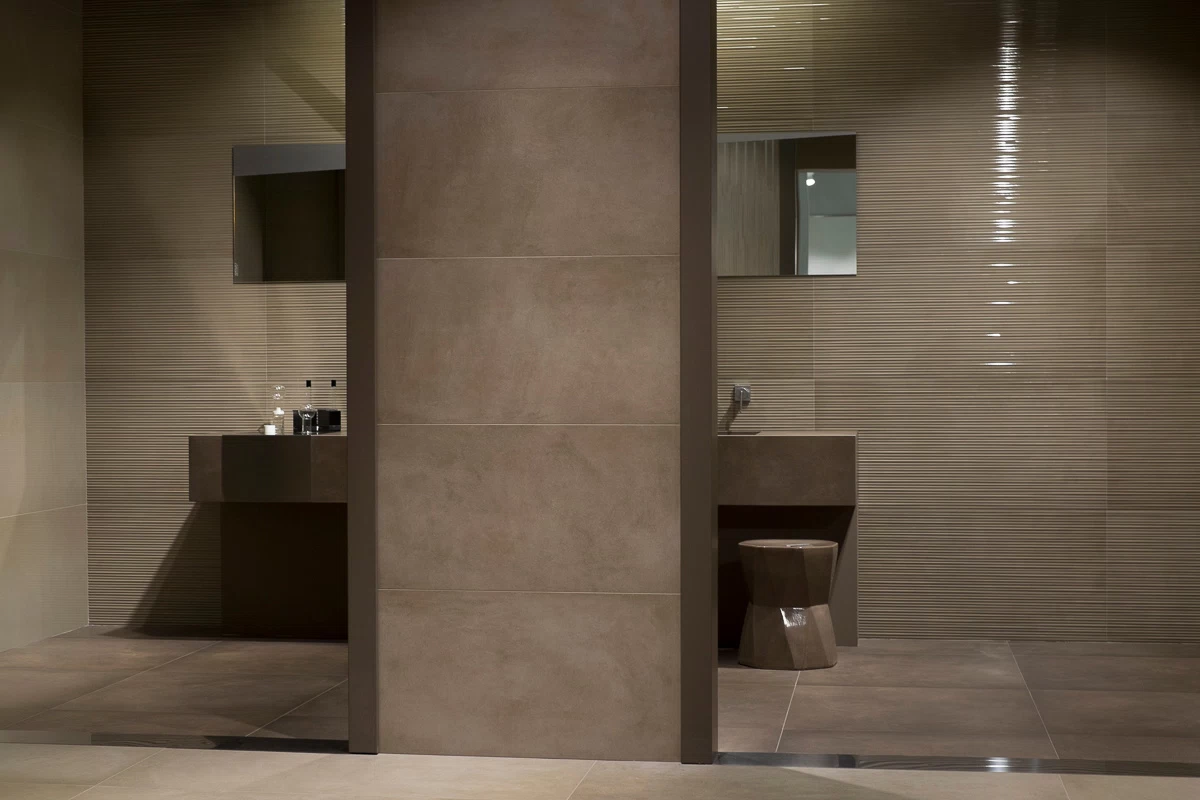 AtlasConcorde Cersaie2015 Italia 149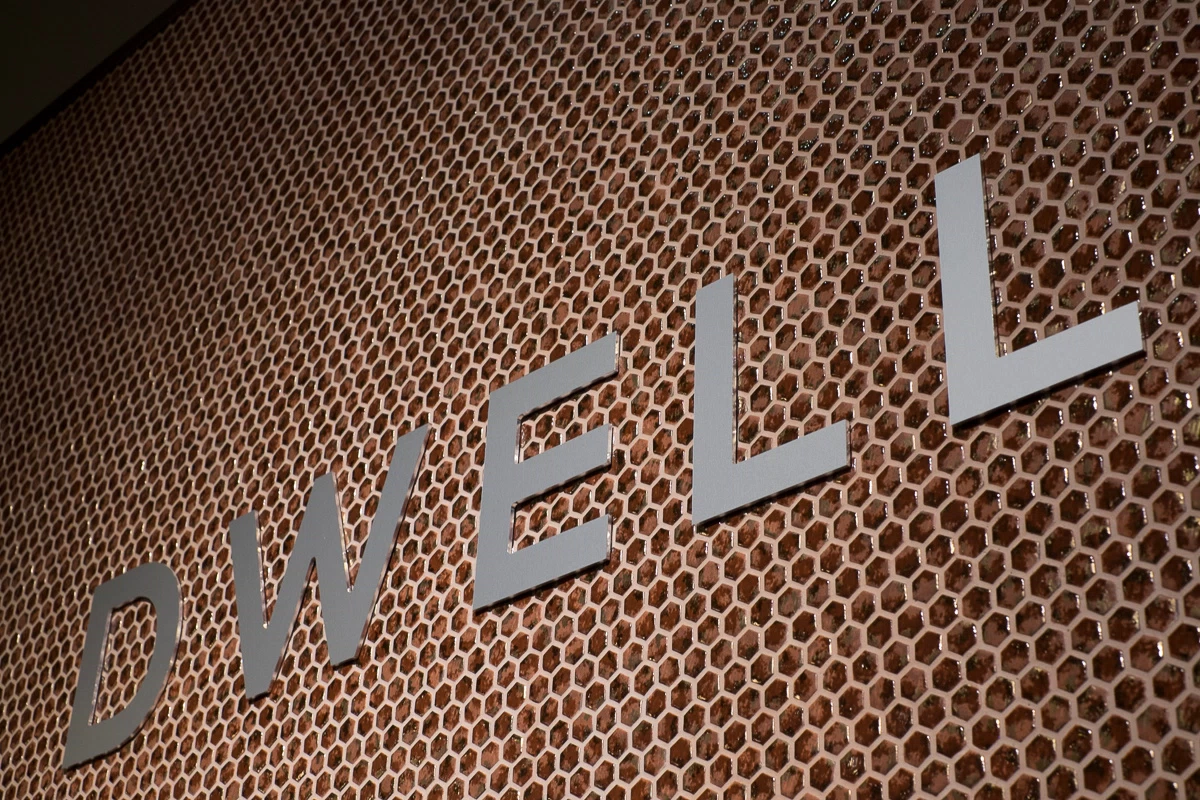 AtlasConcorde Cersaie2015 Italia 163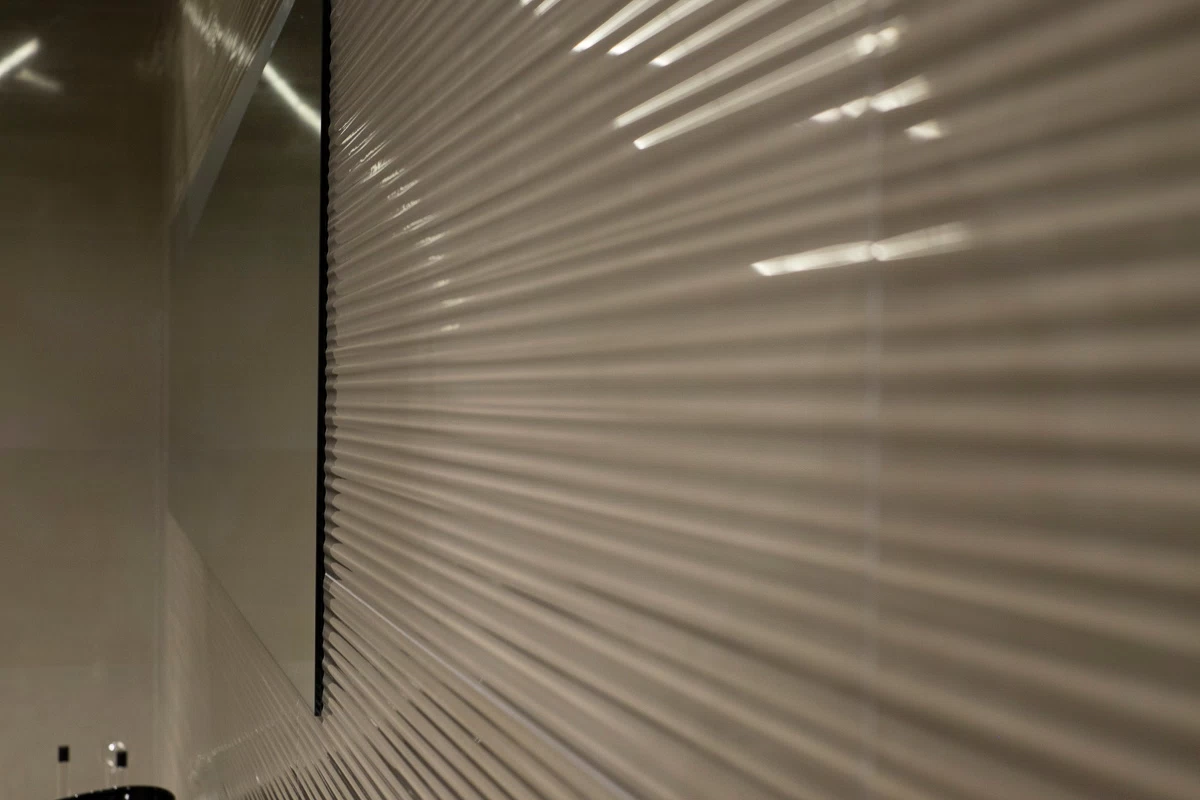 AtlasConcorde Cersaie2015 Italia 154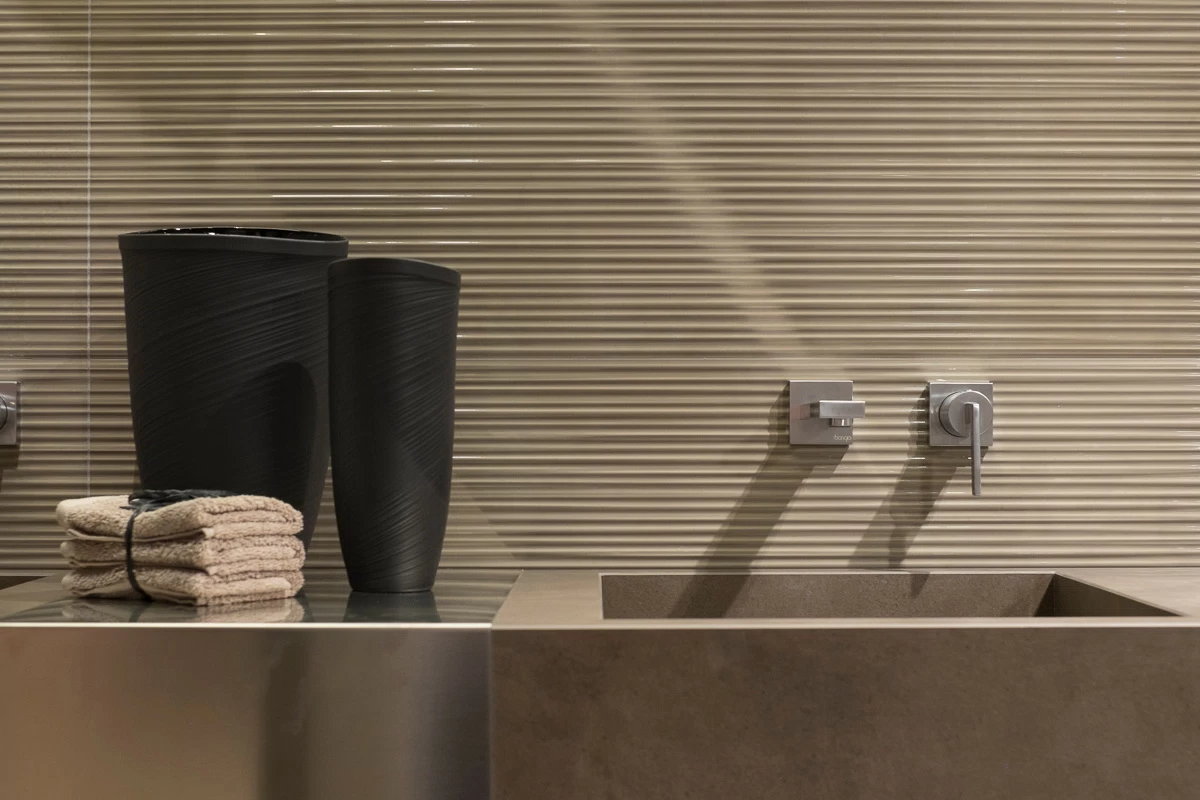 AtlasConcorde Cersaie2015 Italia 156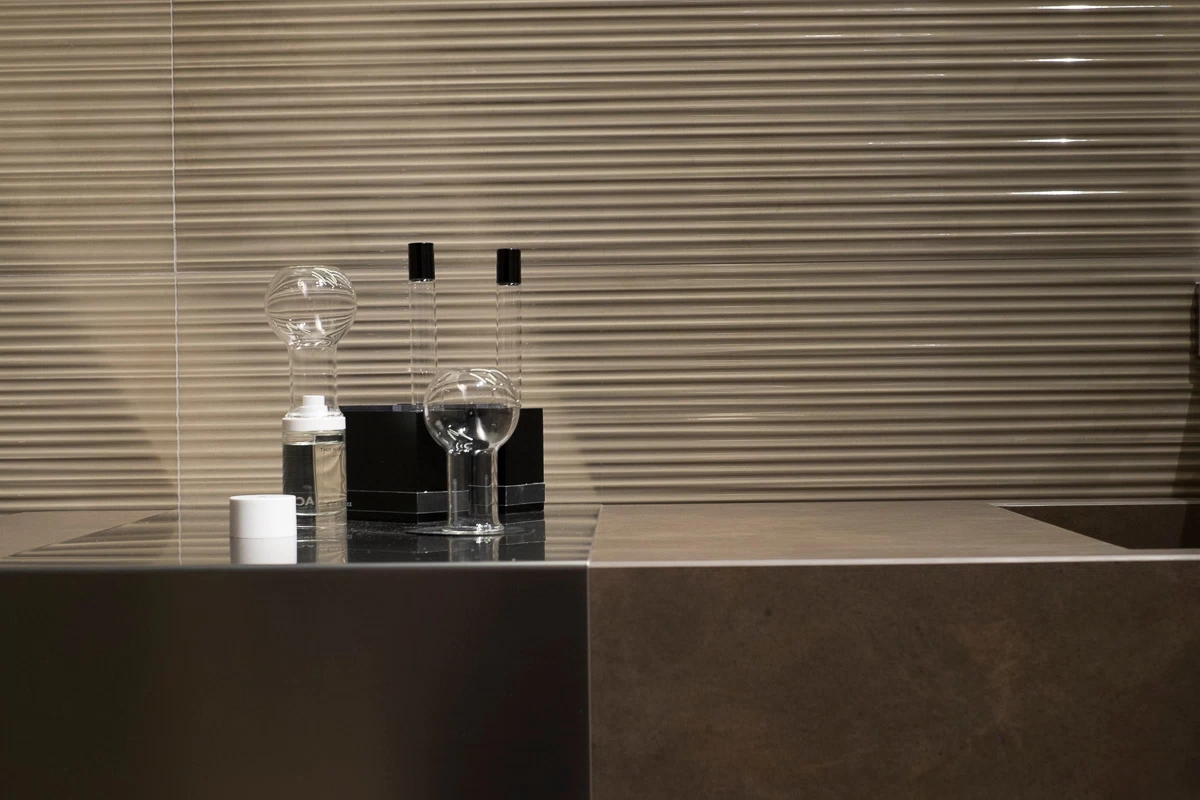 AtlasConcorde Cersaie2015 Italia 161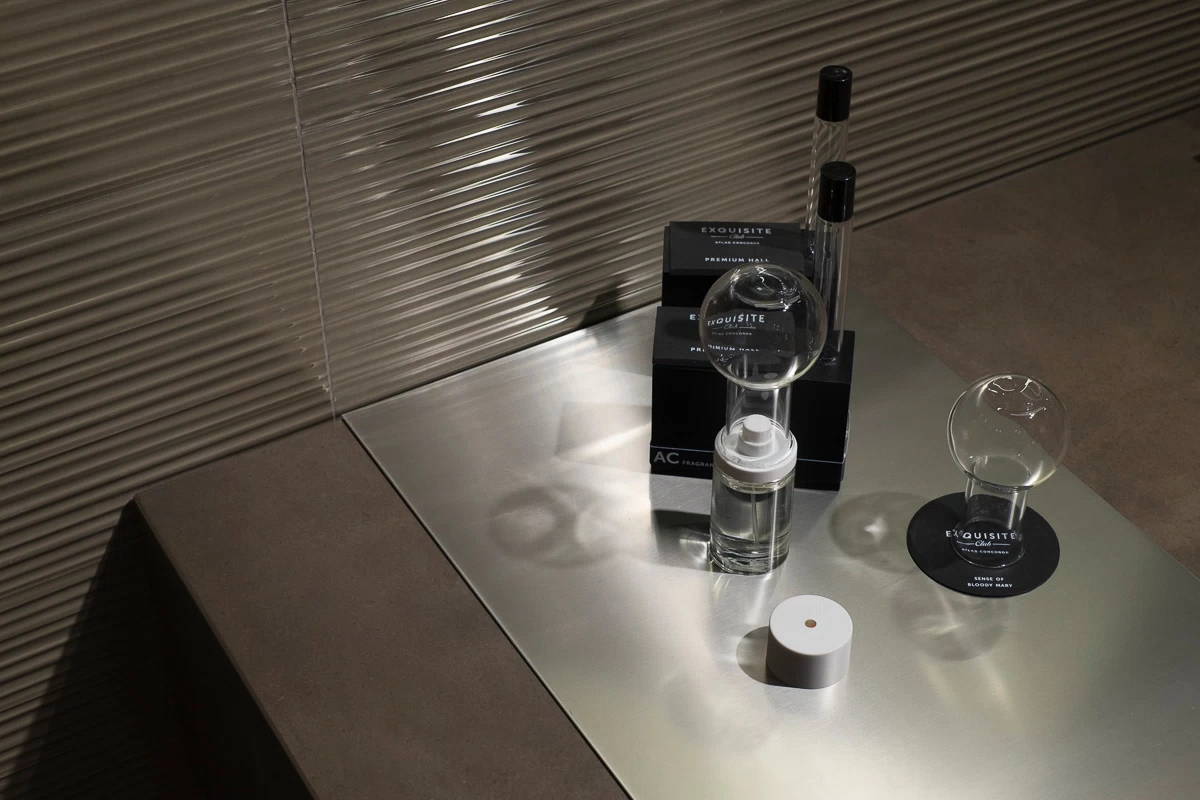 AtlasConcorde Cersaie2015 Italia 162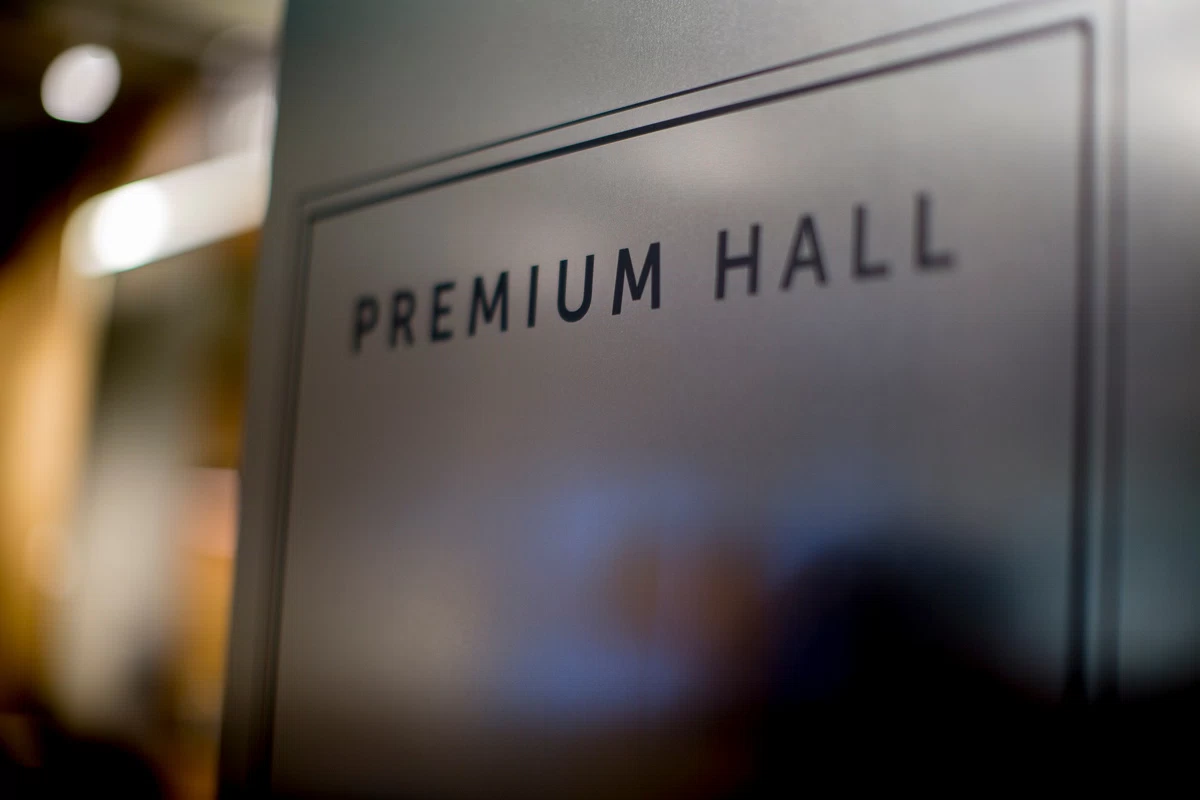 AtlasConcorde Cersaie2015 Italia 146