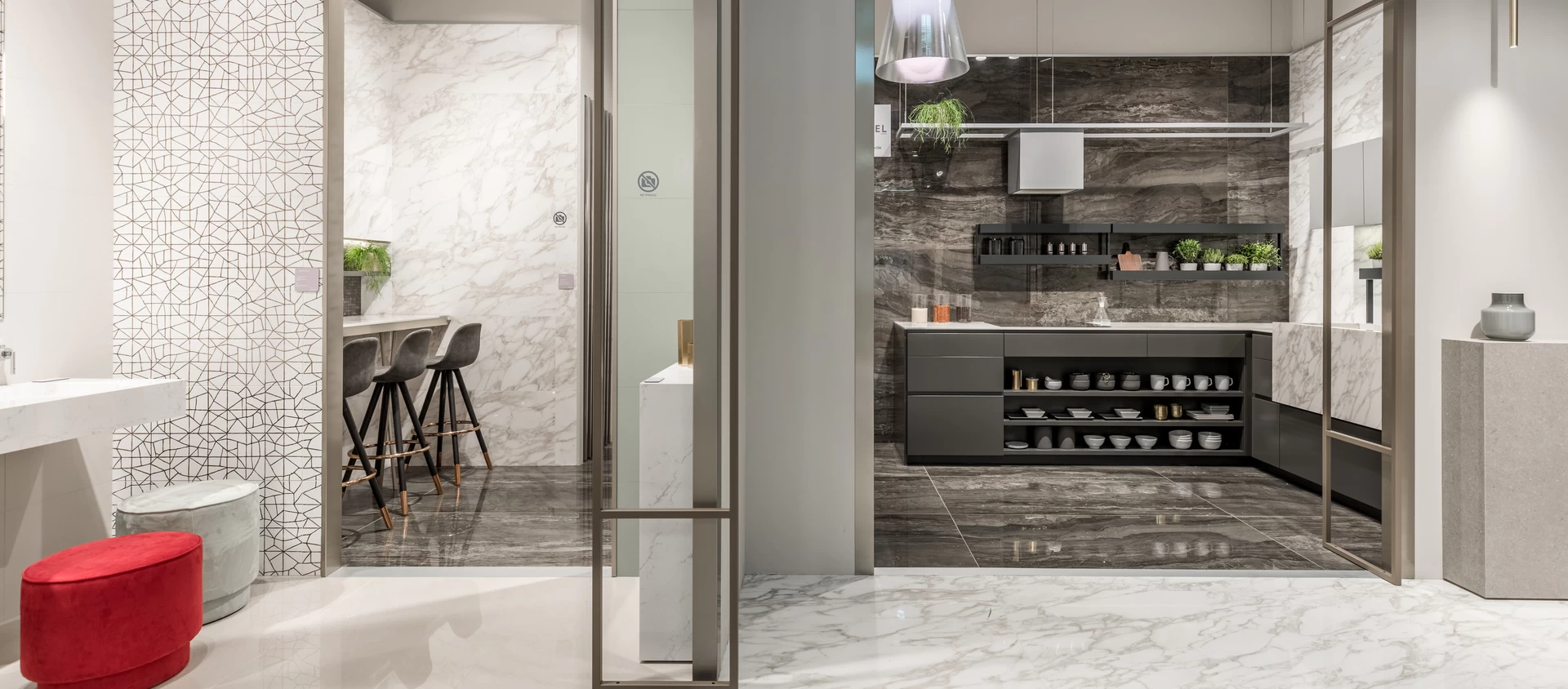 Events
Atlas Concorde at Batimat 2018
Excellent results for Atlas Concorde at Batimat Russia 2018 which concluded on 6 April.
Numerous interior designers, architects, and industry professionals stopped by to see the technical and esthetic properties of the prestigious collections of porcelain floor and wall tiles on display.
The undisputed star was the new Marvel Edge project: a selection of precious surfaces with soft, warm tones perfect for residential and commercial spaces with a strong character. The new series is part of the Marvel family and further extends the range of Atlas Concorde marble tiles.
The refined exhibition space also featured other collections: Kone, surfaces with the look of limestone and an extraordinary material strength, Marvel Stone, a tile with a marble and stone look for spaces expressing a minimalist luxury, and Arkshade, pure metropolitan appeal that plays on the combination of neutral tones and bold colors. The trade show was also an opportunity to present the new collections offered by Atlas Concorde Russia – Force, Wise, and Verity – products that are the result of Italian know-how and that meet the stylistic requirements of the Russian market.
Also gracing this prestigious setting was the AtlasPlan brand, porcelain tiles in large slabs -162×324 cm with a 12 mm thickness – ideal for use in counter tops, backsplashes or for vertical side panels.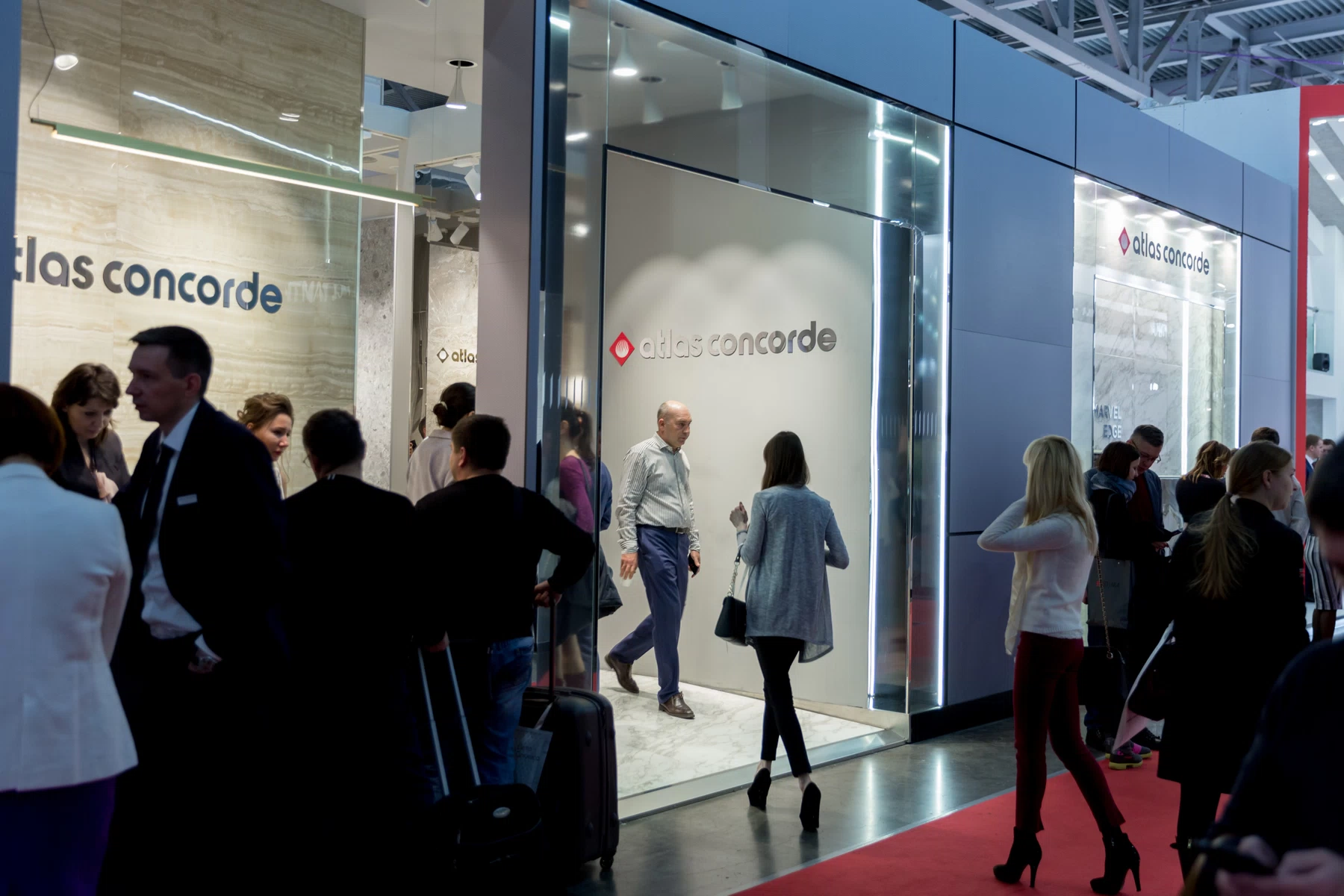 AtlasConcorde Batimat2018 Russia 220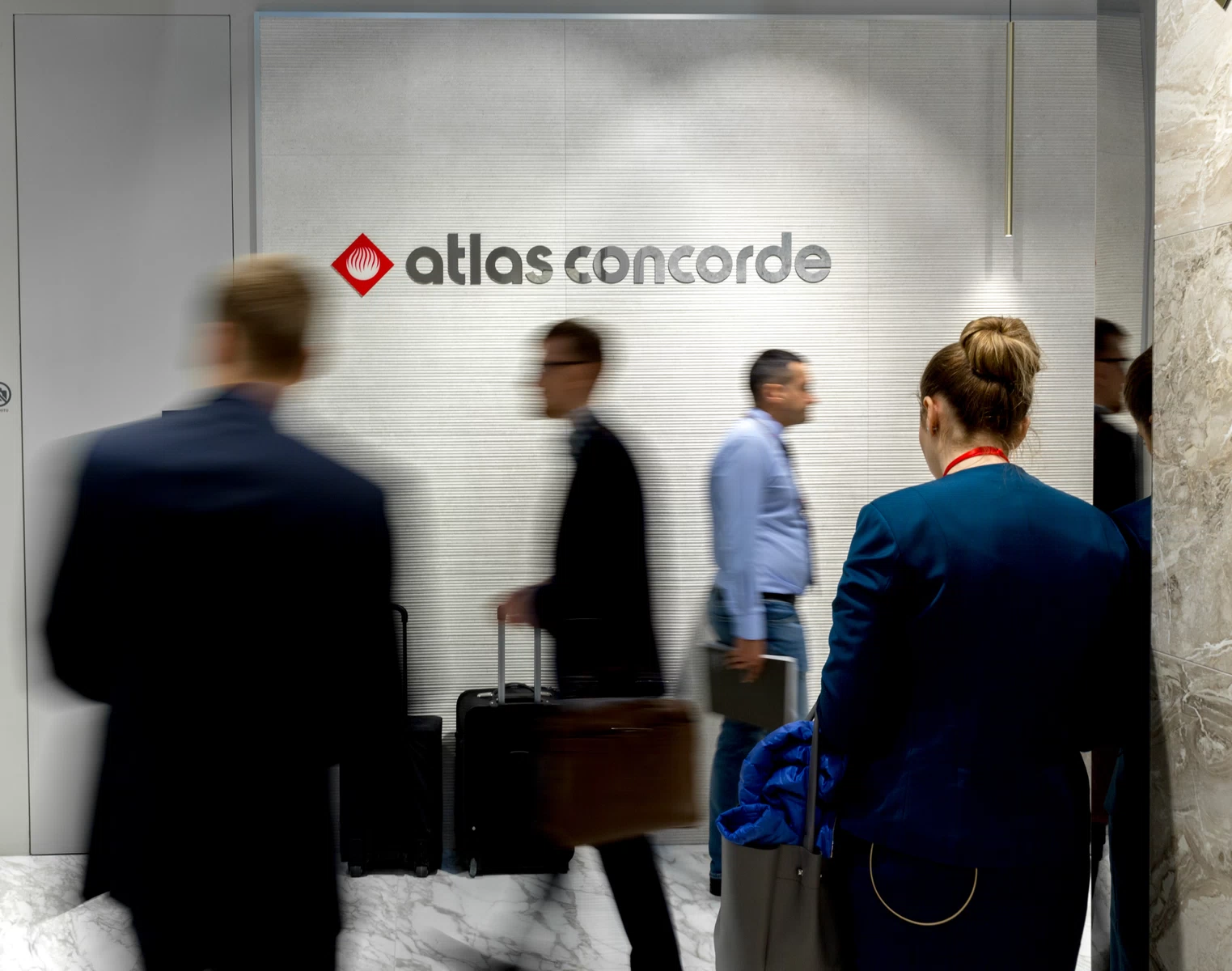 AtlasConcorde Batimat2018 Russia 223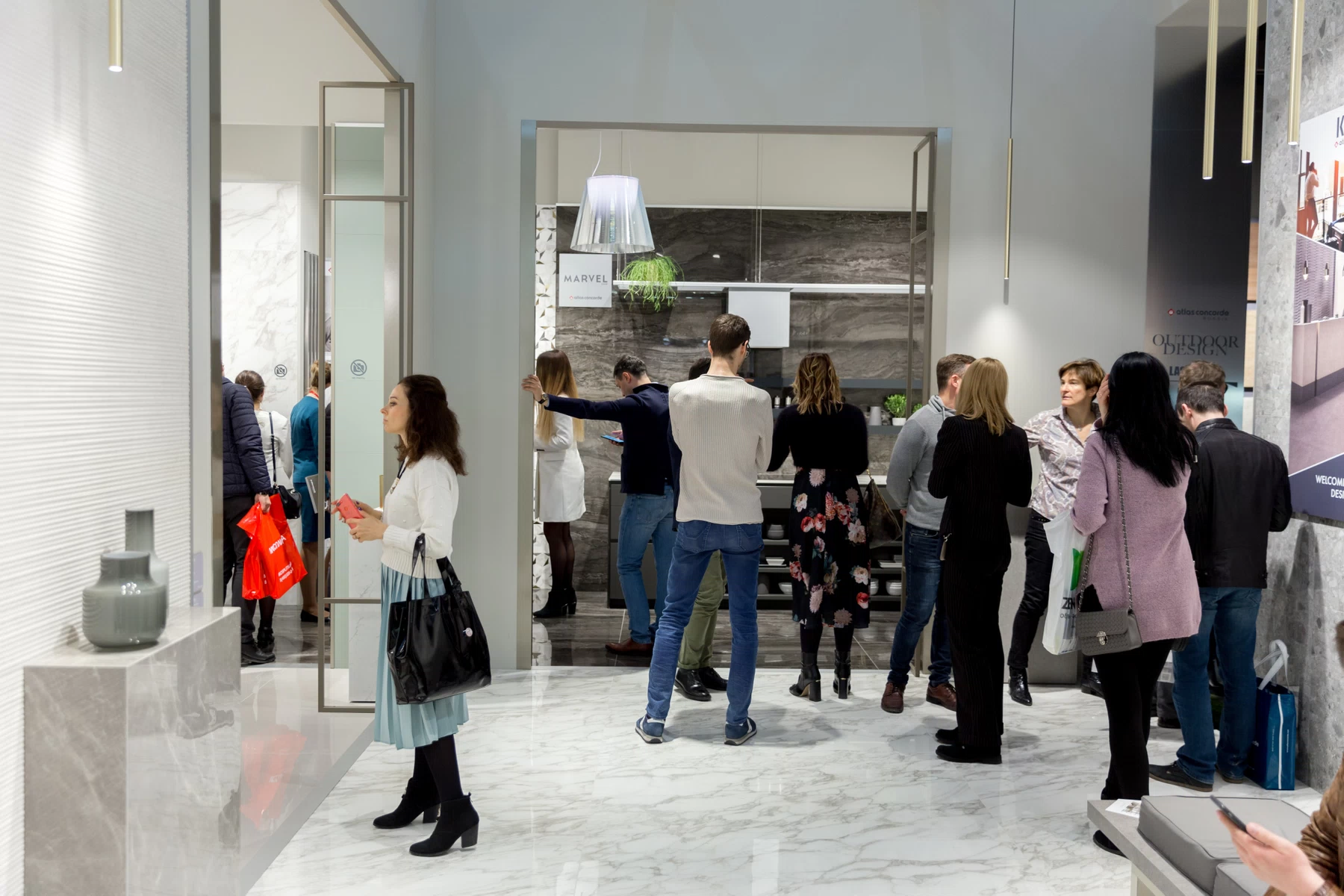 AtlasConcorde Batimat2018 Russia 207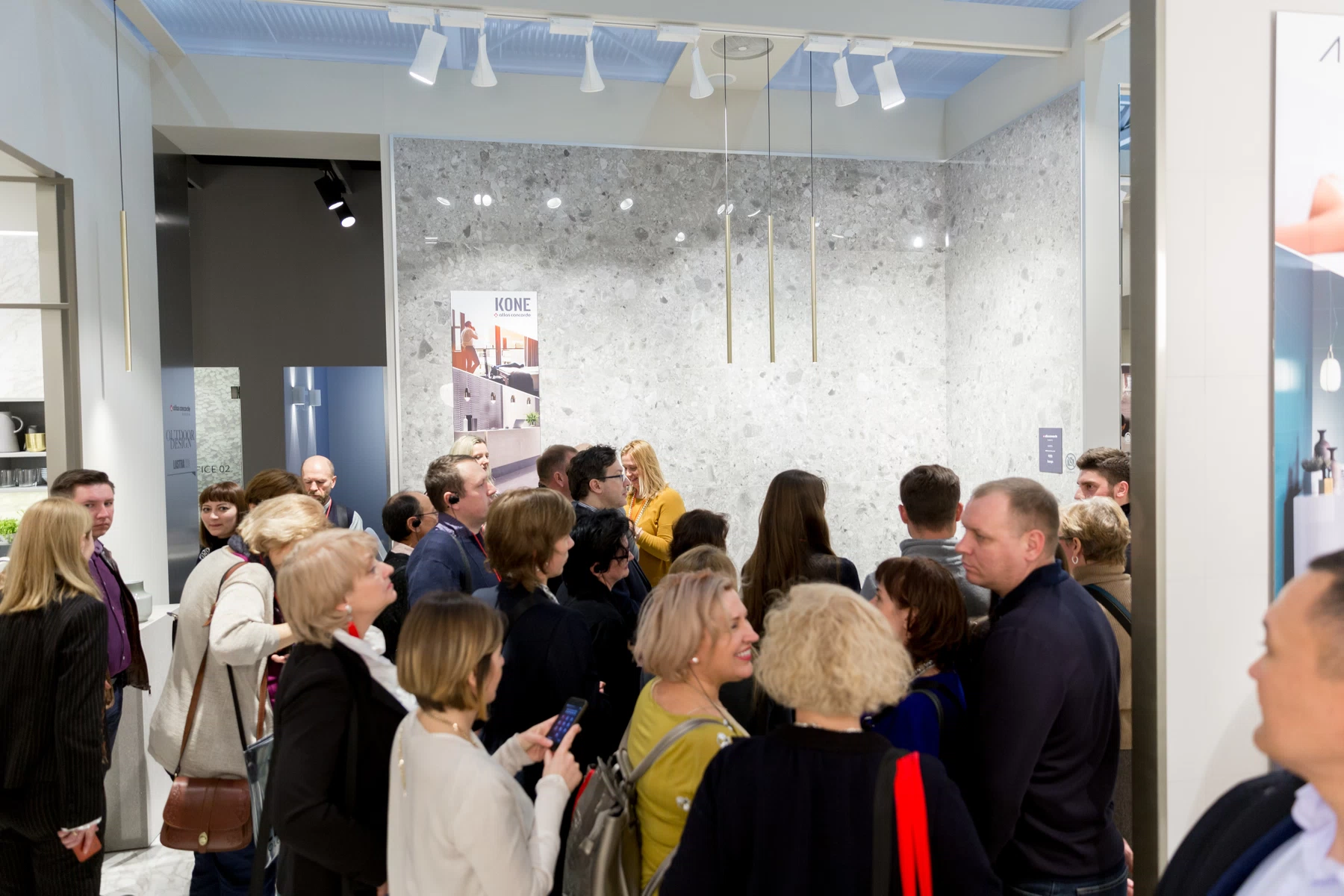 AtlasConcorde Batimat2018 Russia 201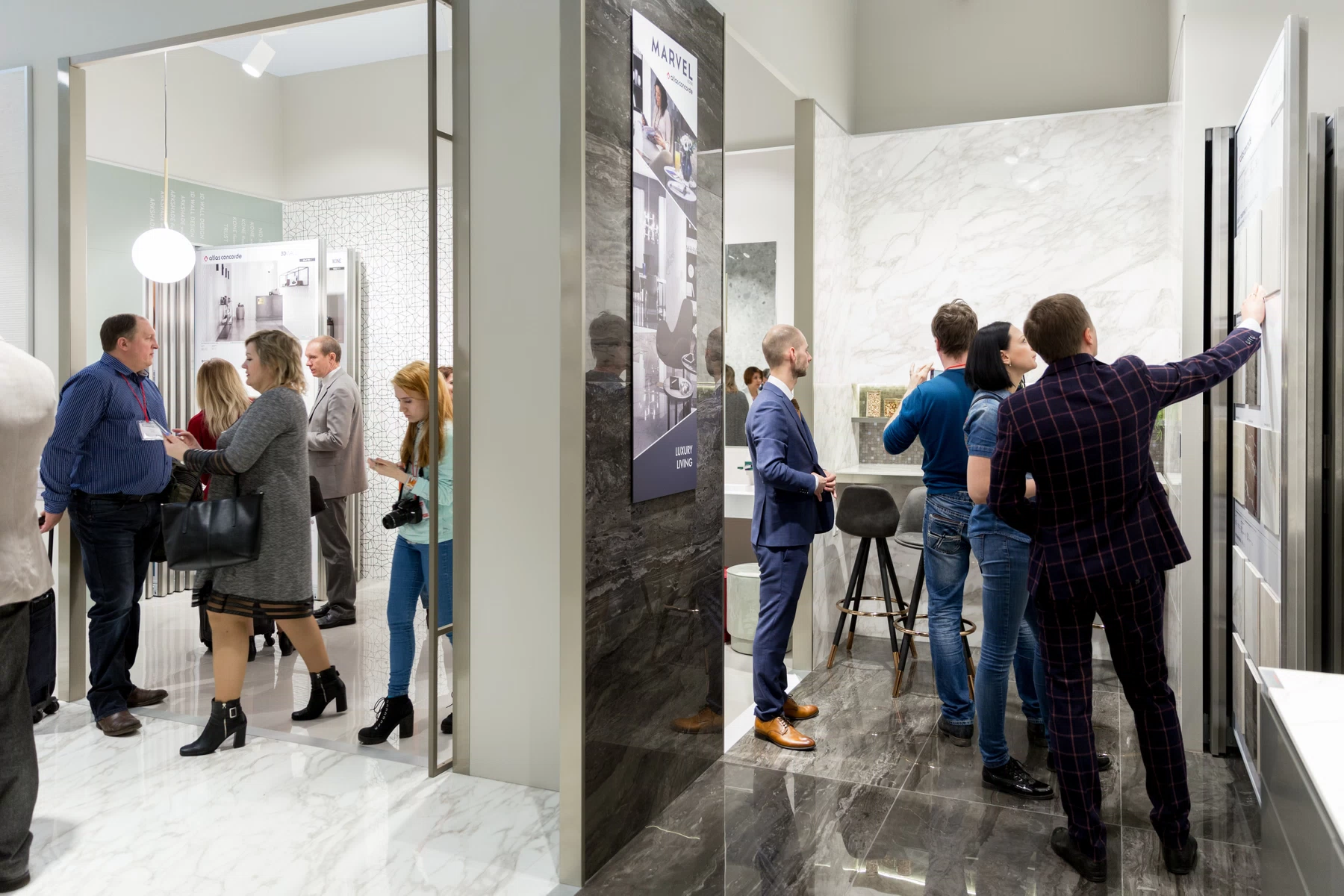 AtlasConcorde Batimat2018 Russia 195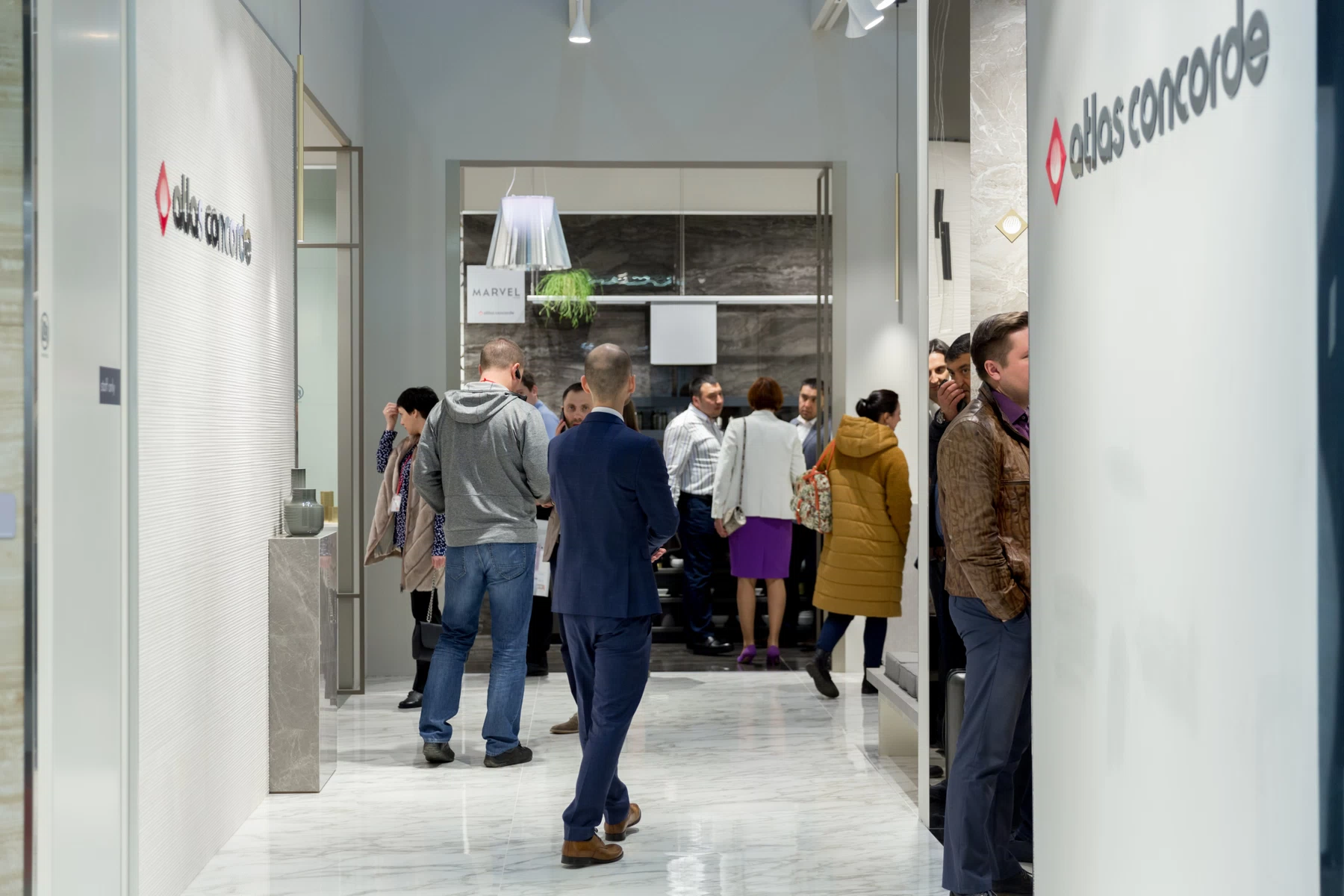 AtlasConcorde Batimat2018 Russia 131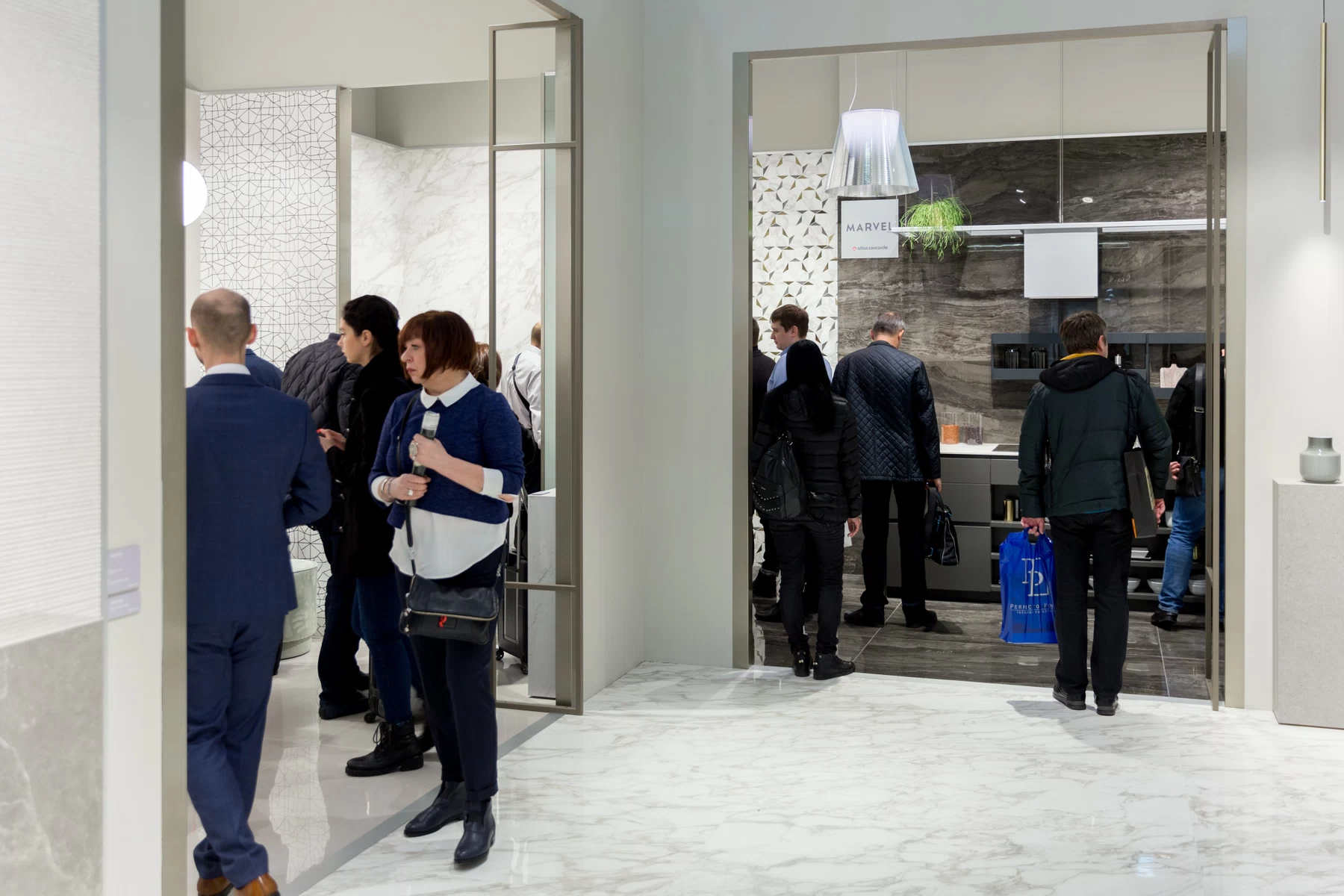 AtlasConcorde Batimat2018 Russia 124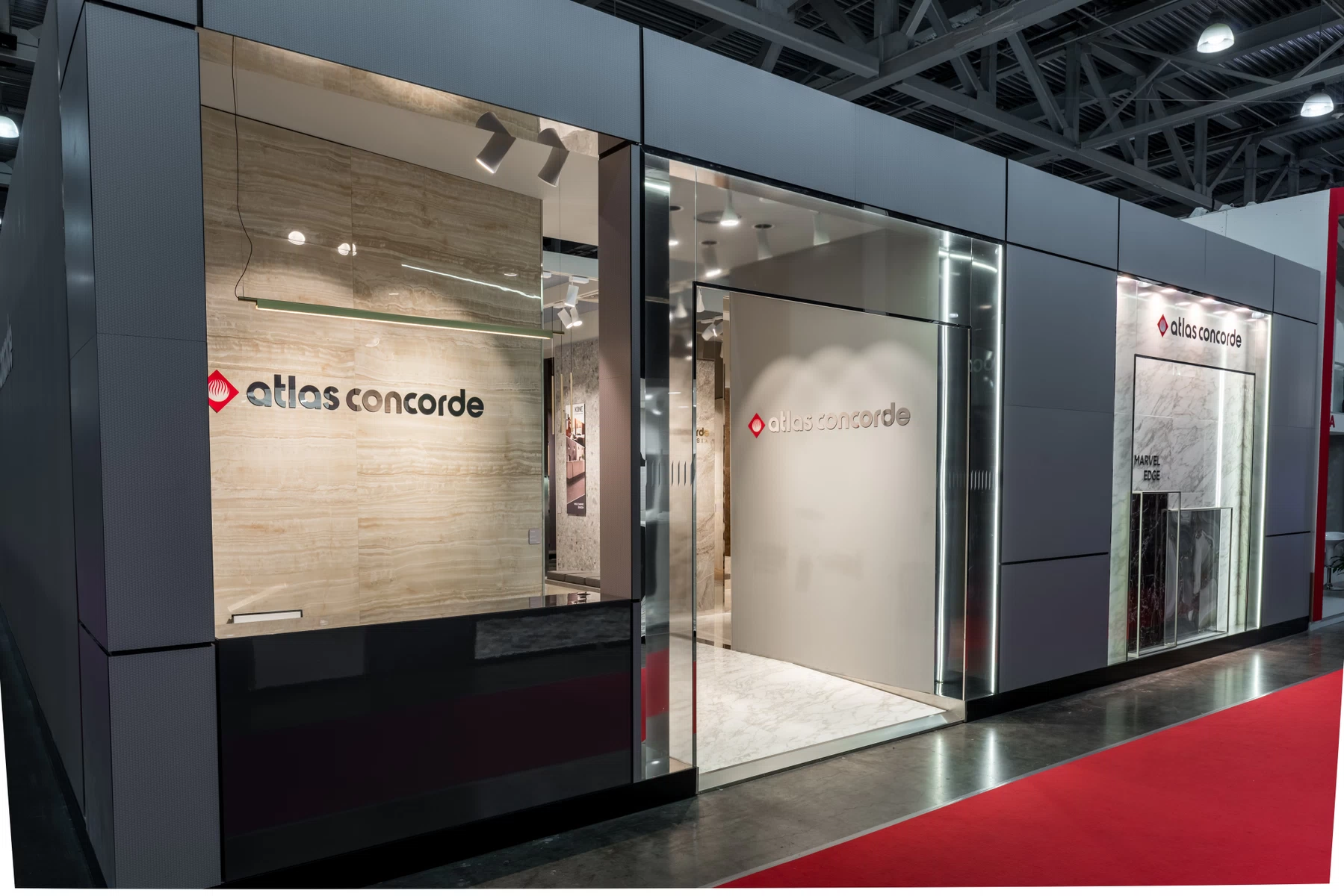 AtlasConcorde Batimat2018 Russia 227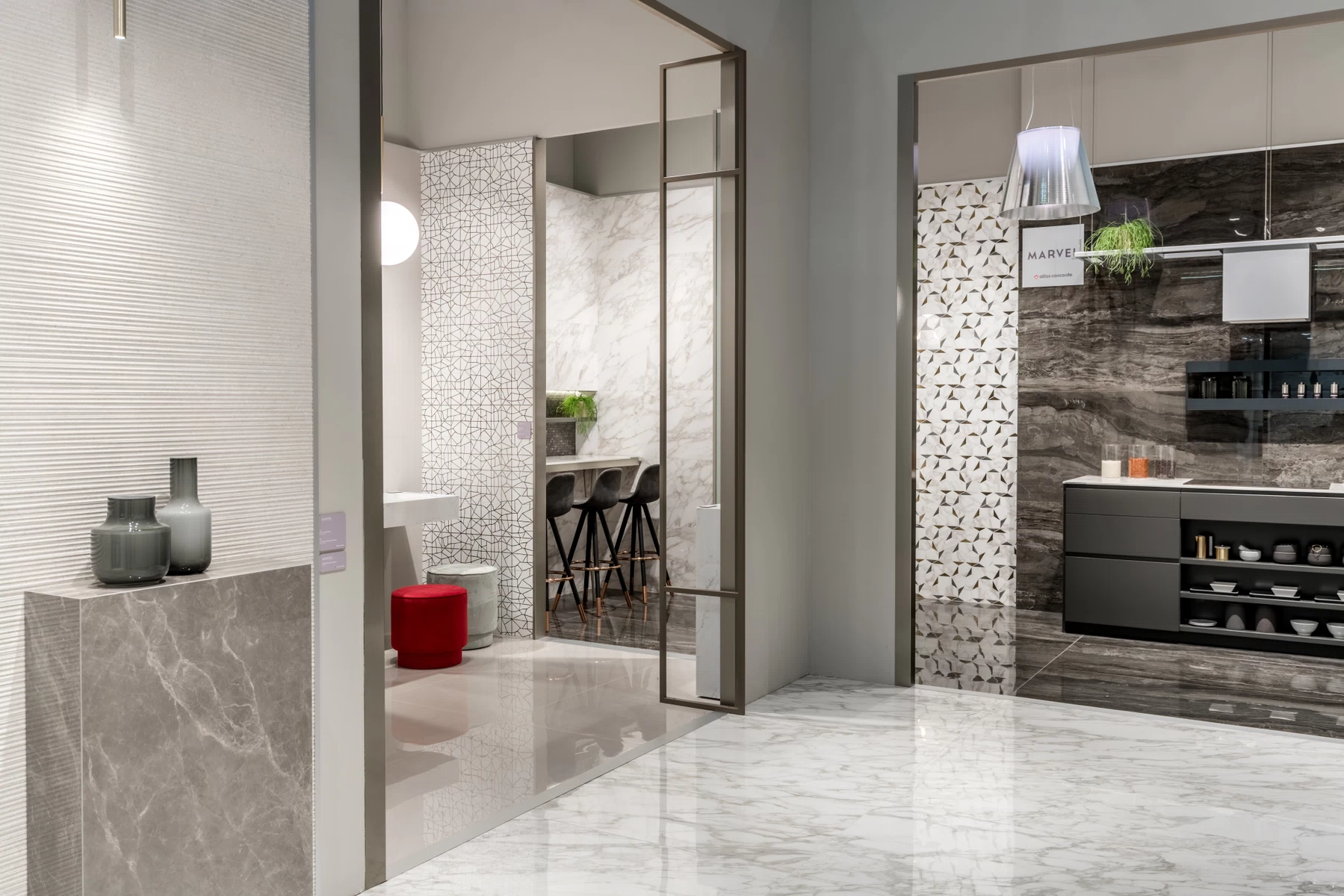 AtlasConcorde Batimat2018 Russia 238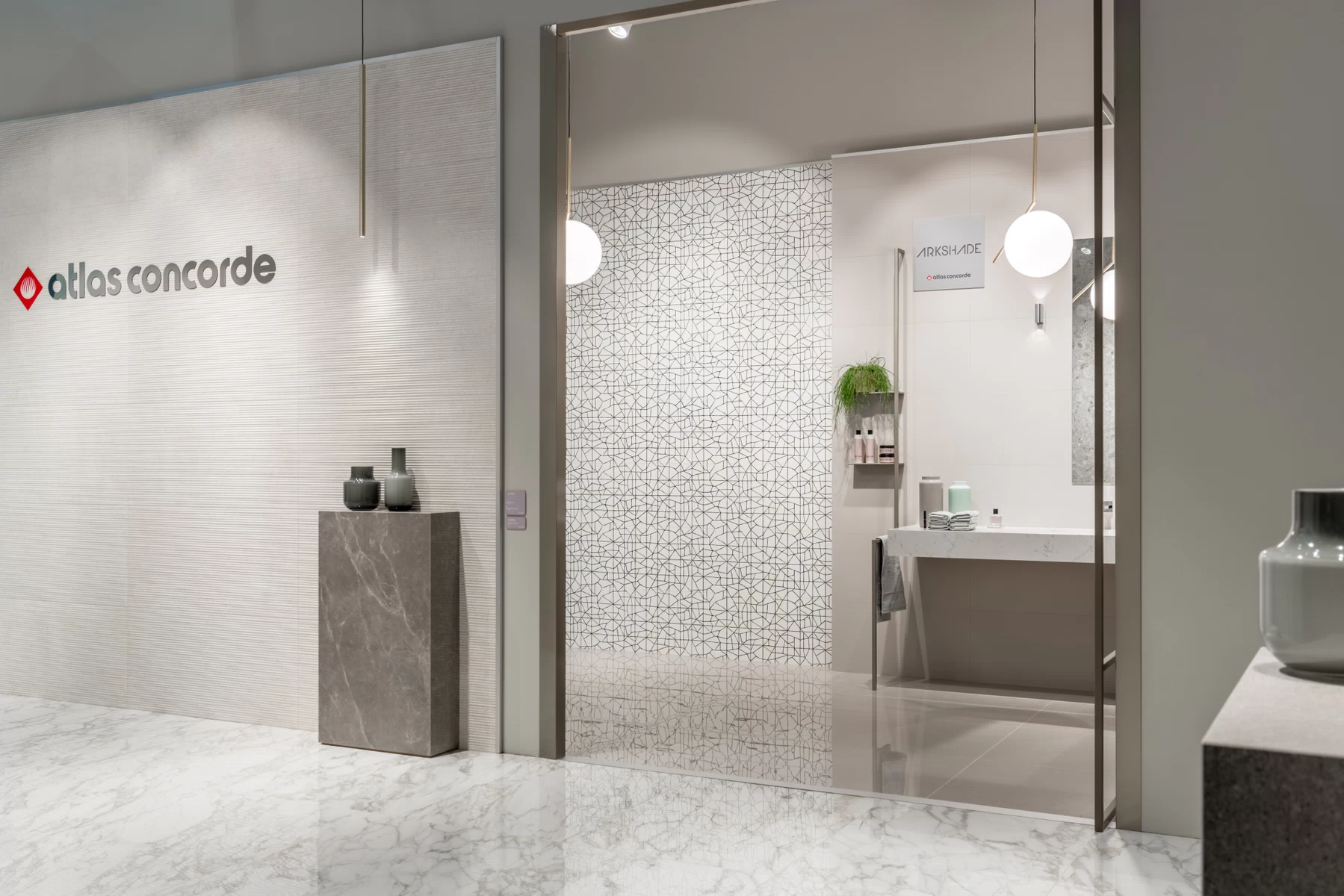 AtlasConcorde Batimat2018 Russia 281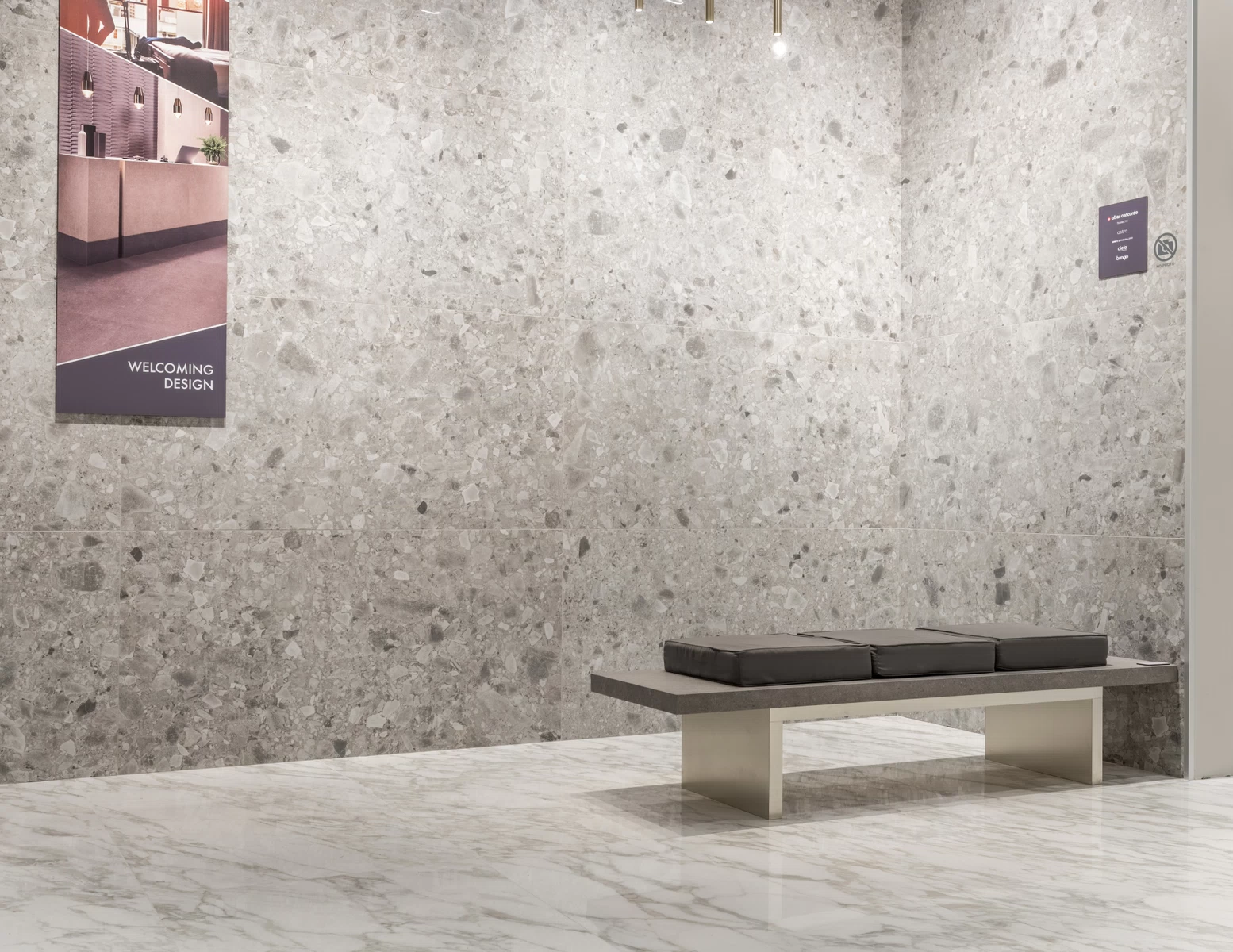 AtlasConcorde Batimat2018 Russia 283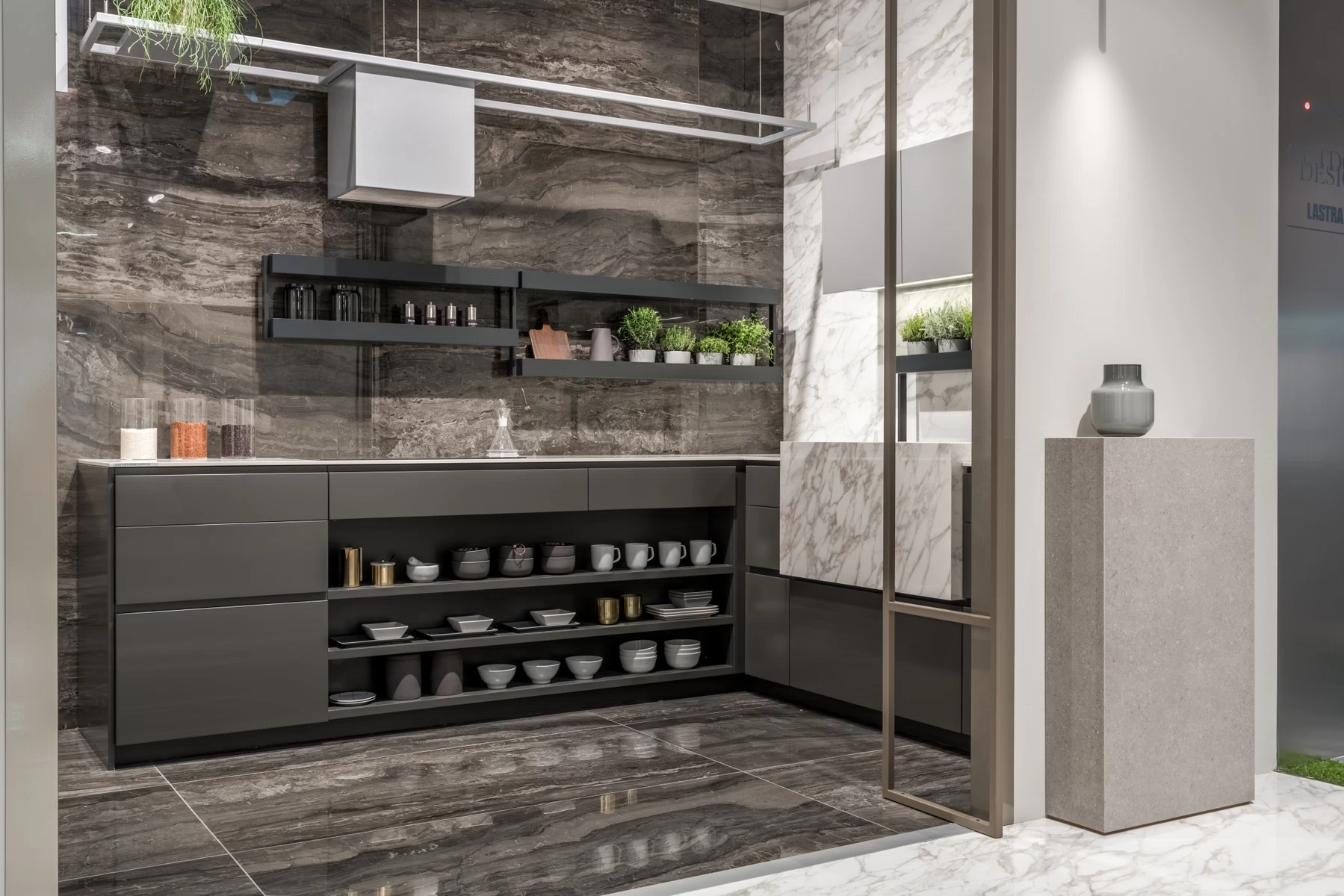 AtlasConcorde Batimat2018 Russia 292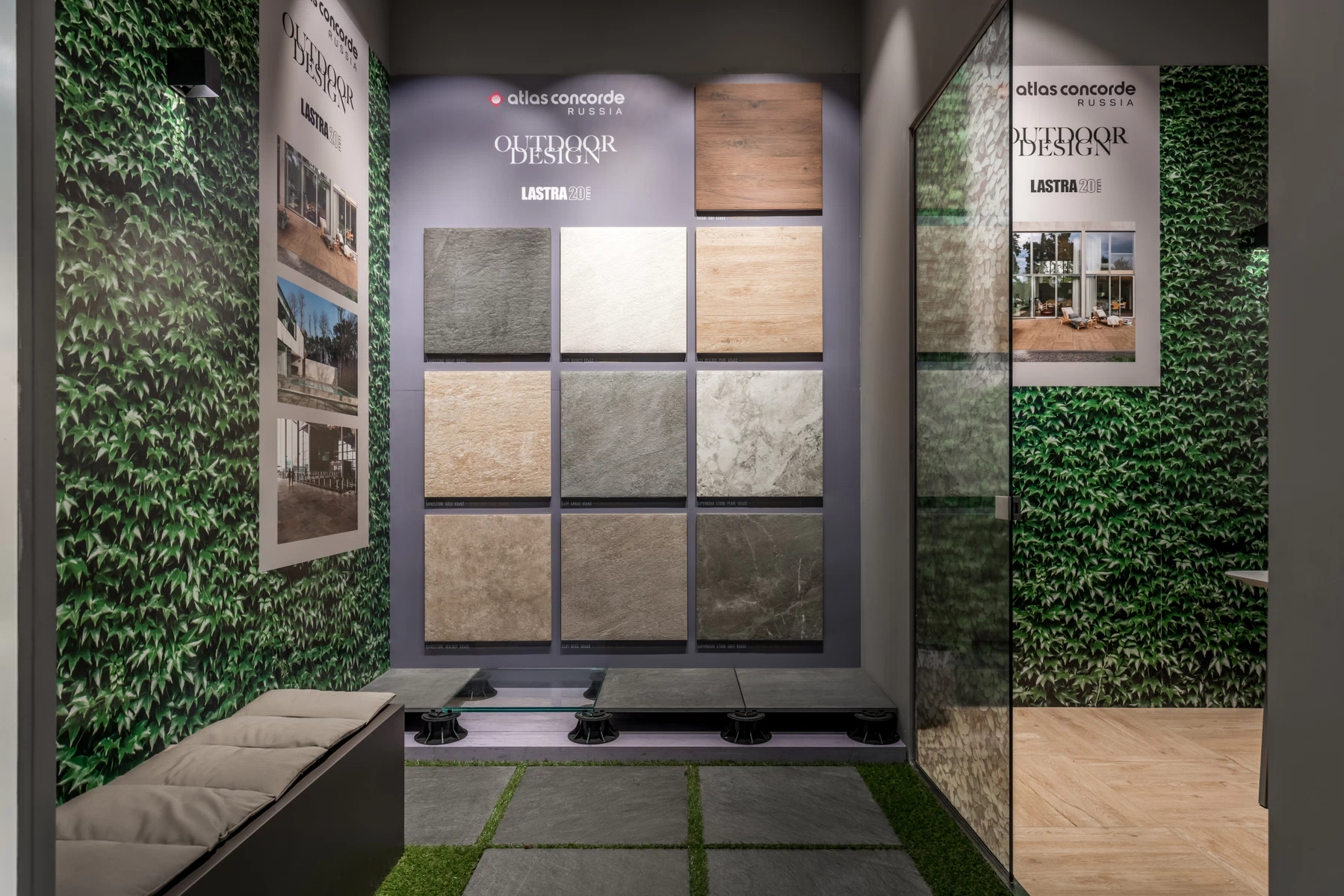 AtlasConcorde Batimat2018 Russia 269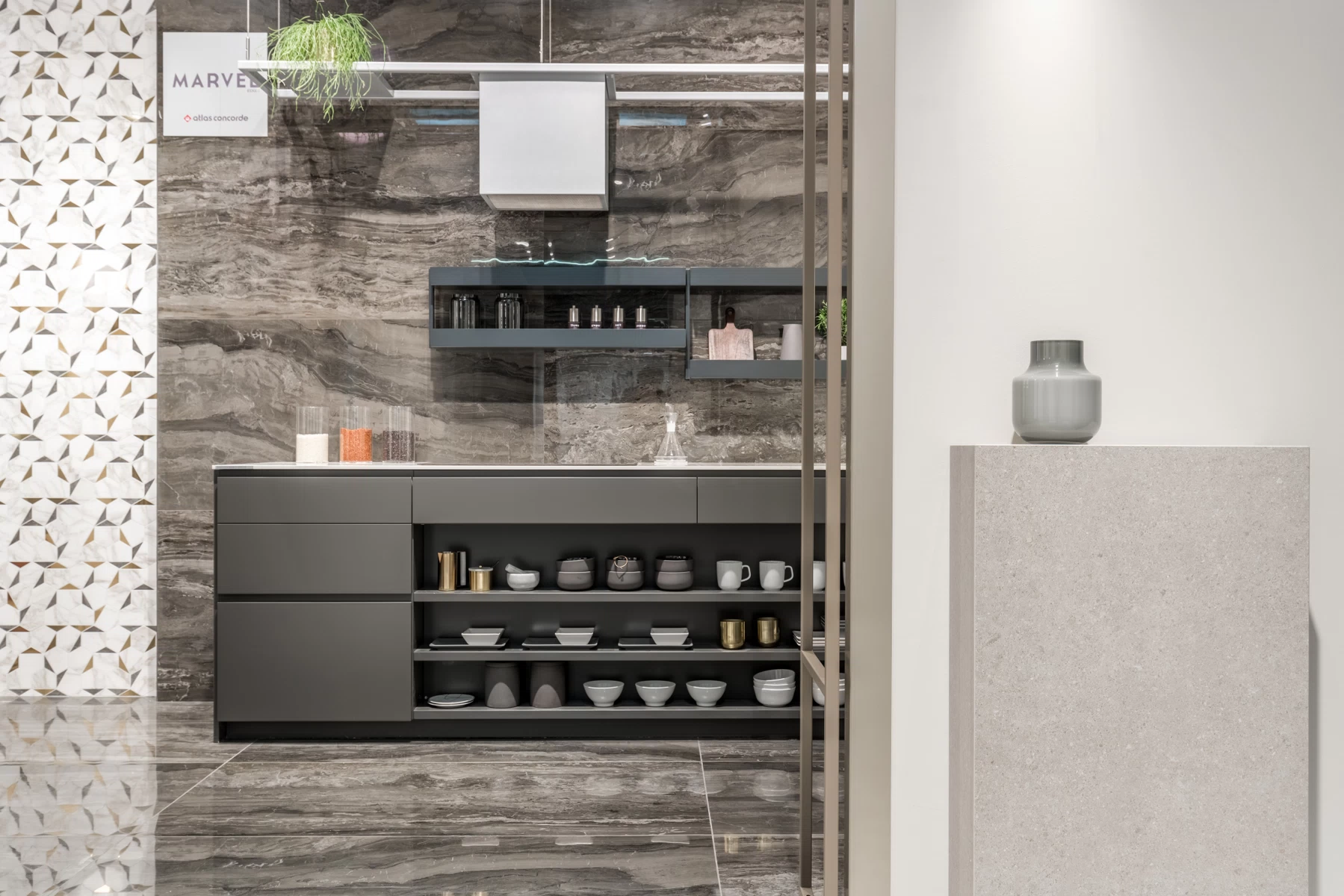 AtlasConcorde Batimat2018 Russia 287
AtlasConcorde Batimat2018 Russia 284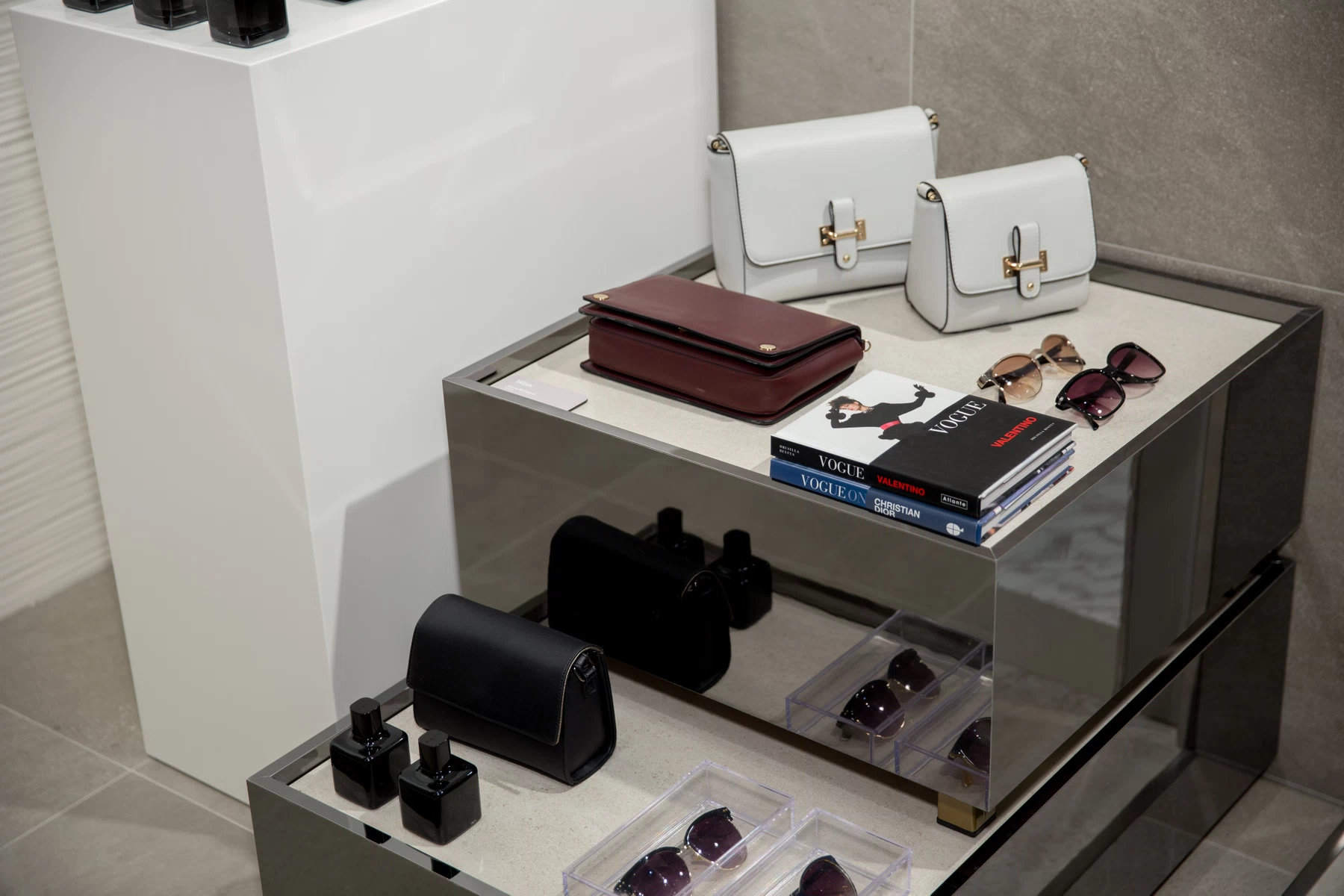 AtlasConcorde Batimat2018 Russia 059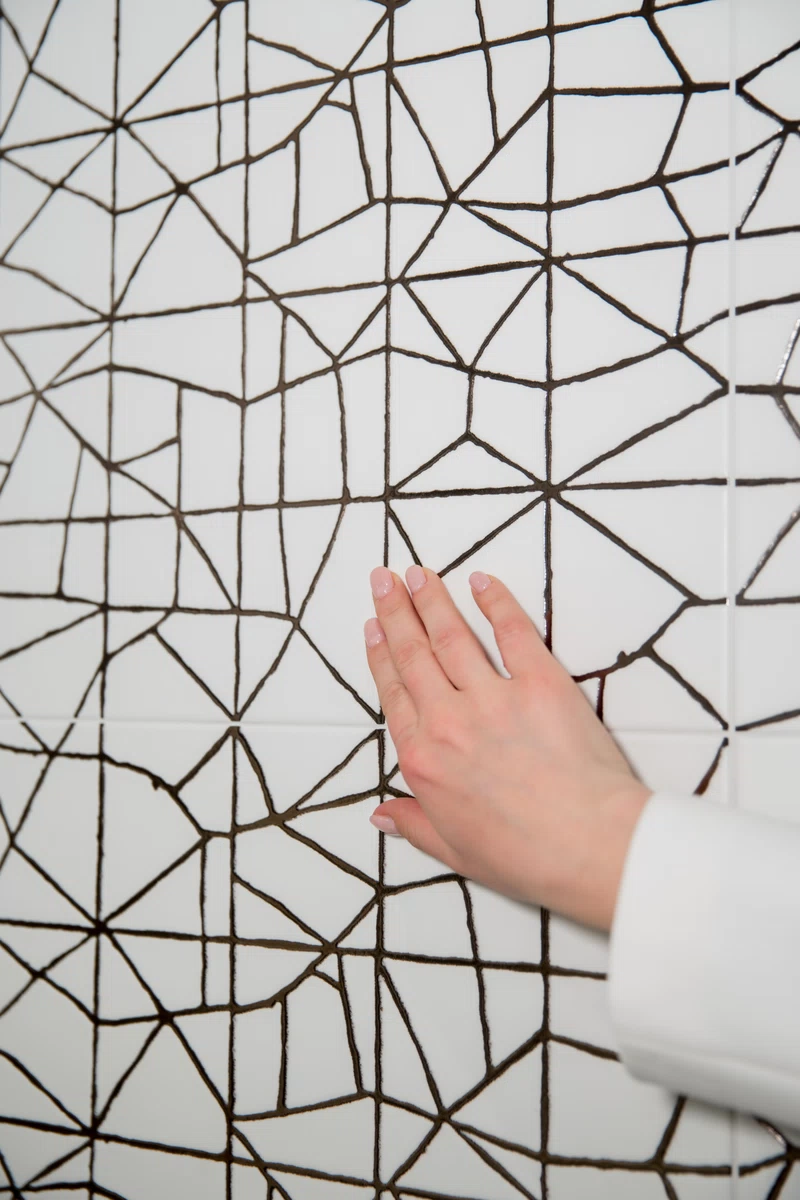 AtlasConcorde Batimat2018 Russia 042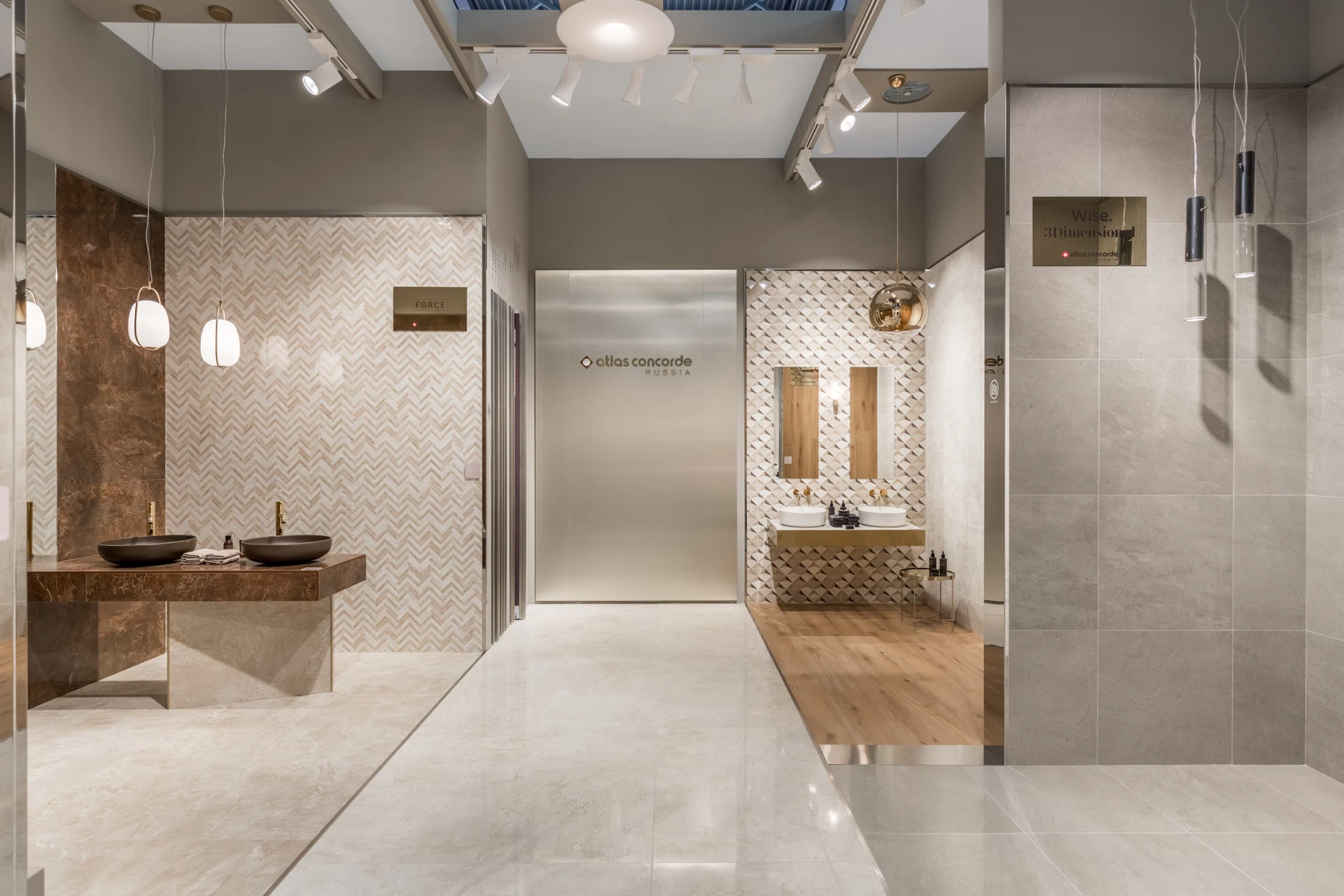 AtlasConcorde Batimat2018 Russia 302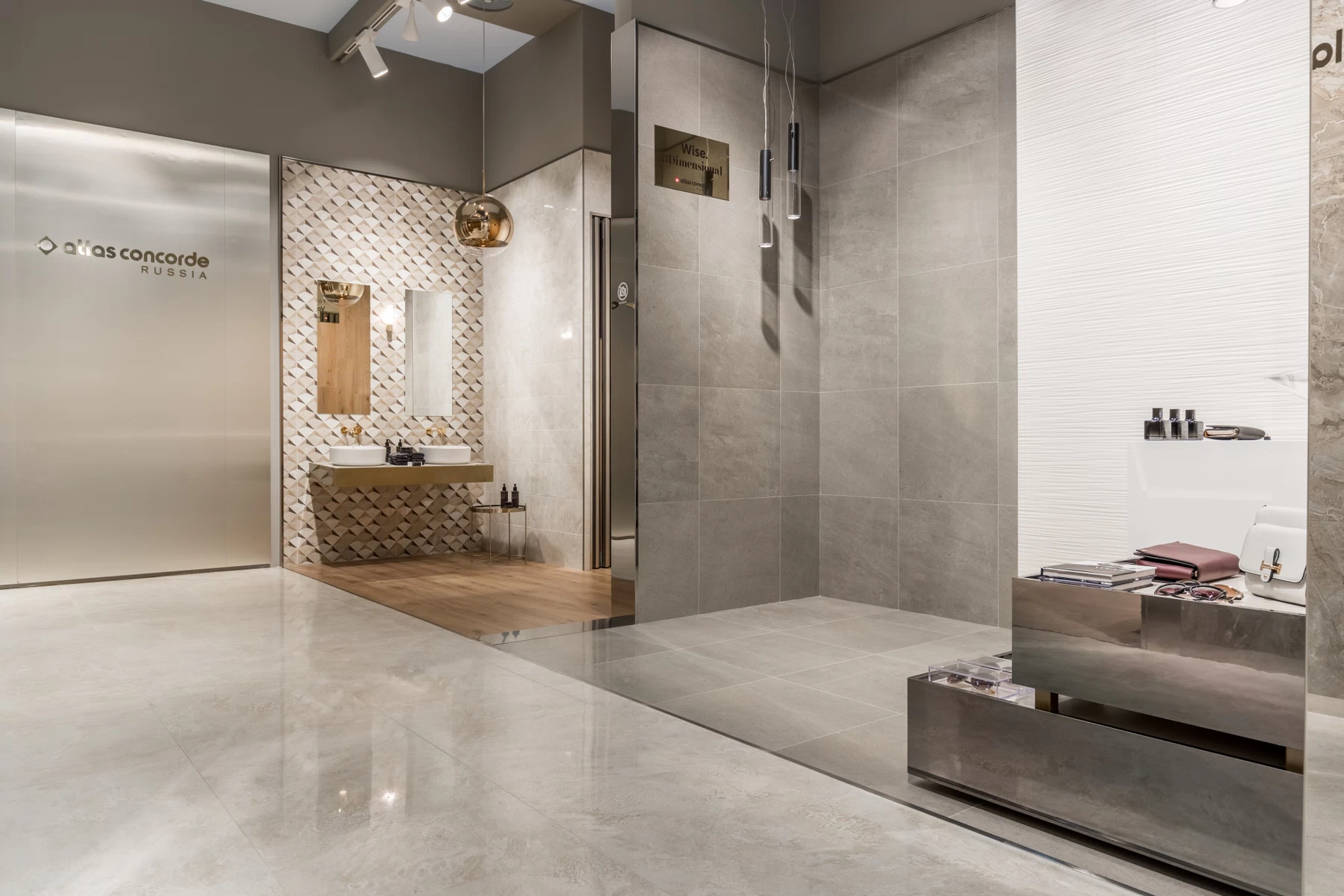 AtlasConcorde Batimat2018 Russia 306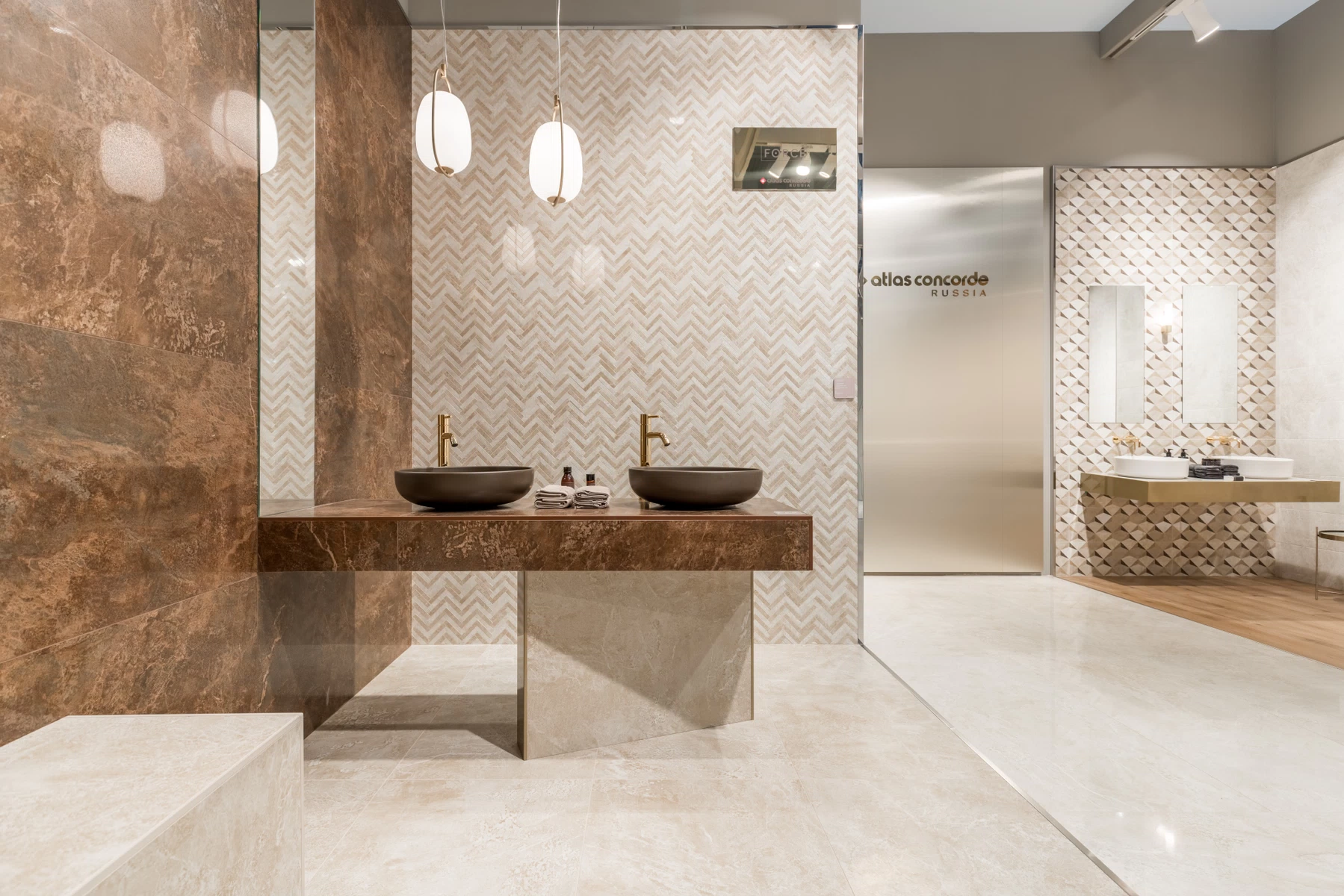 AtlasConcorde Batimat2018 Russia 309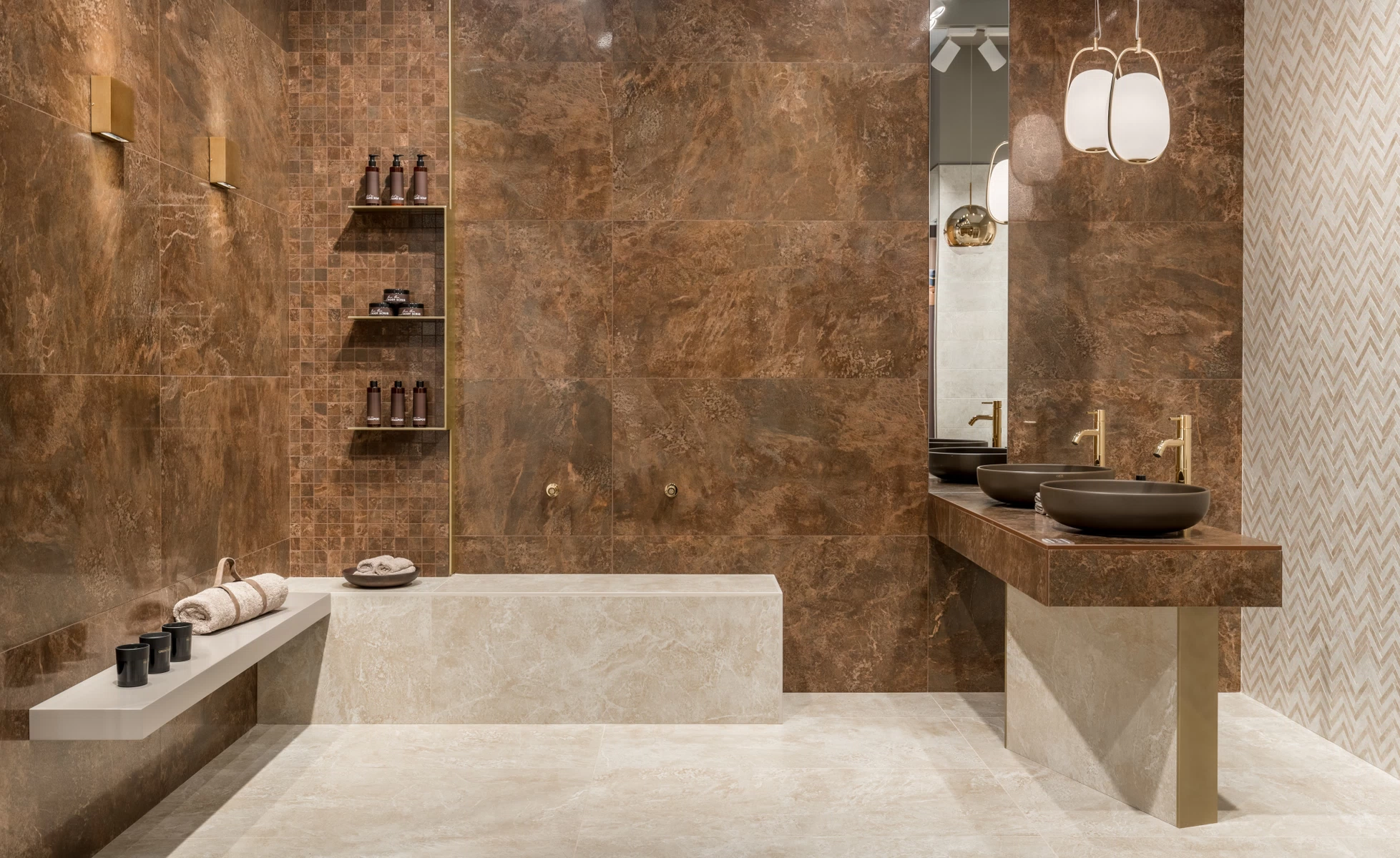 AtlasConcorde Batimat2018 Russia 319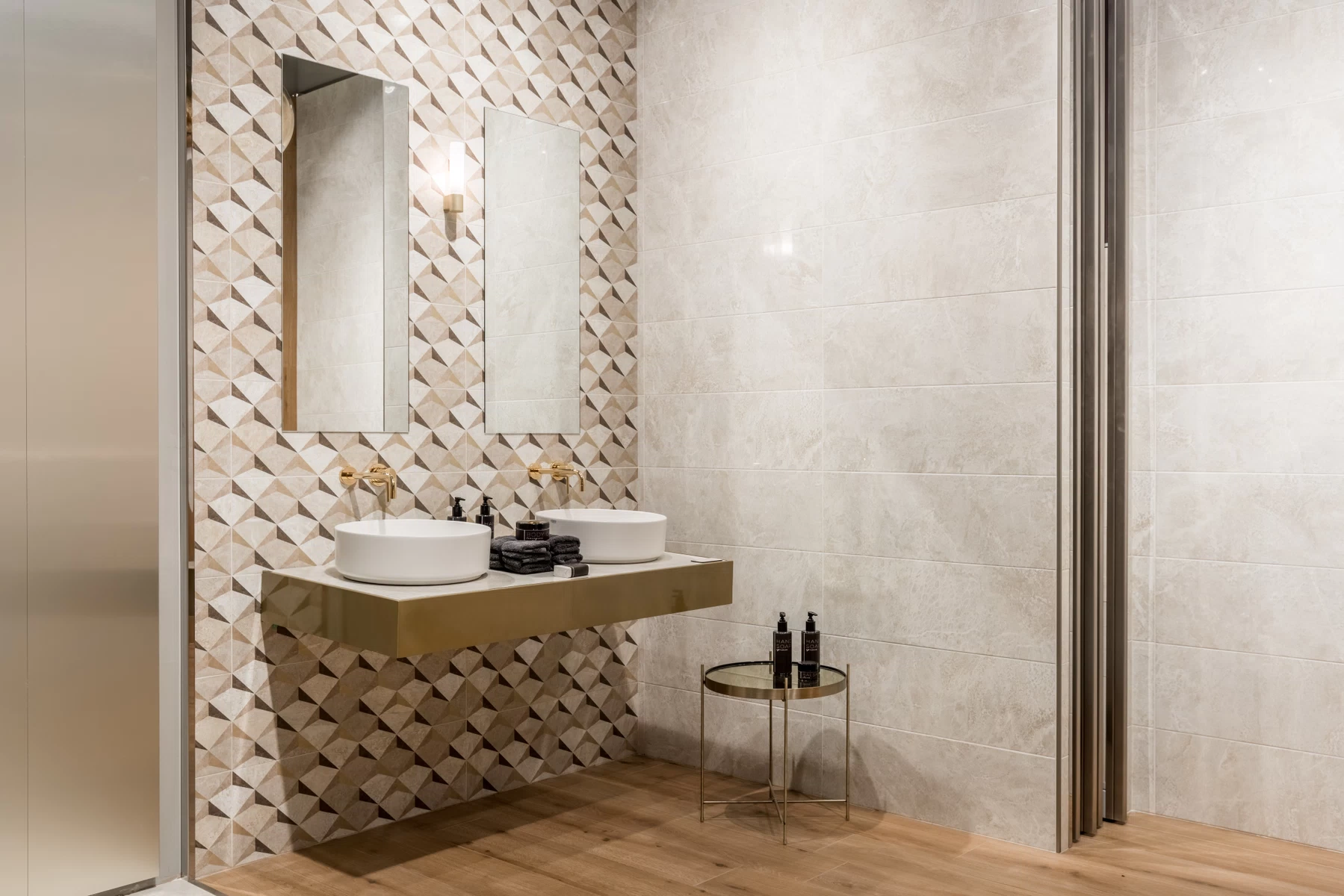 AtlasConcorde Batimat2018 Russia 312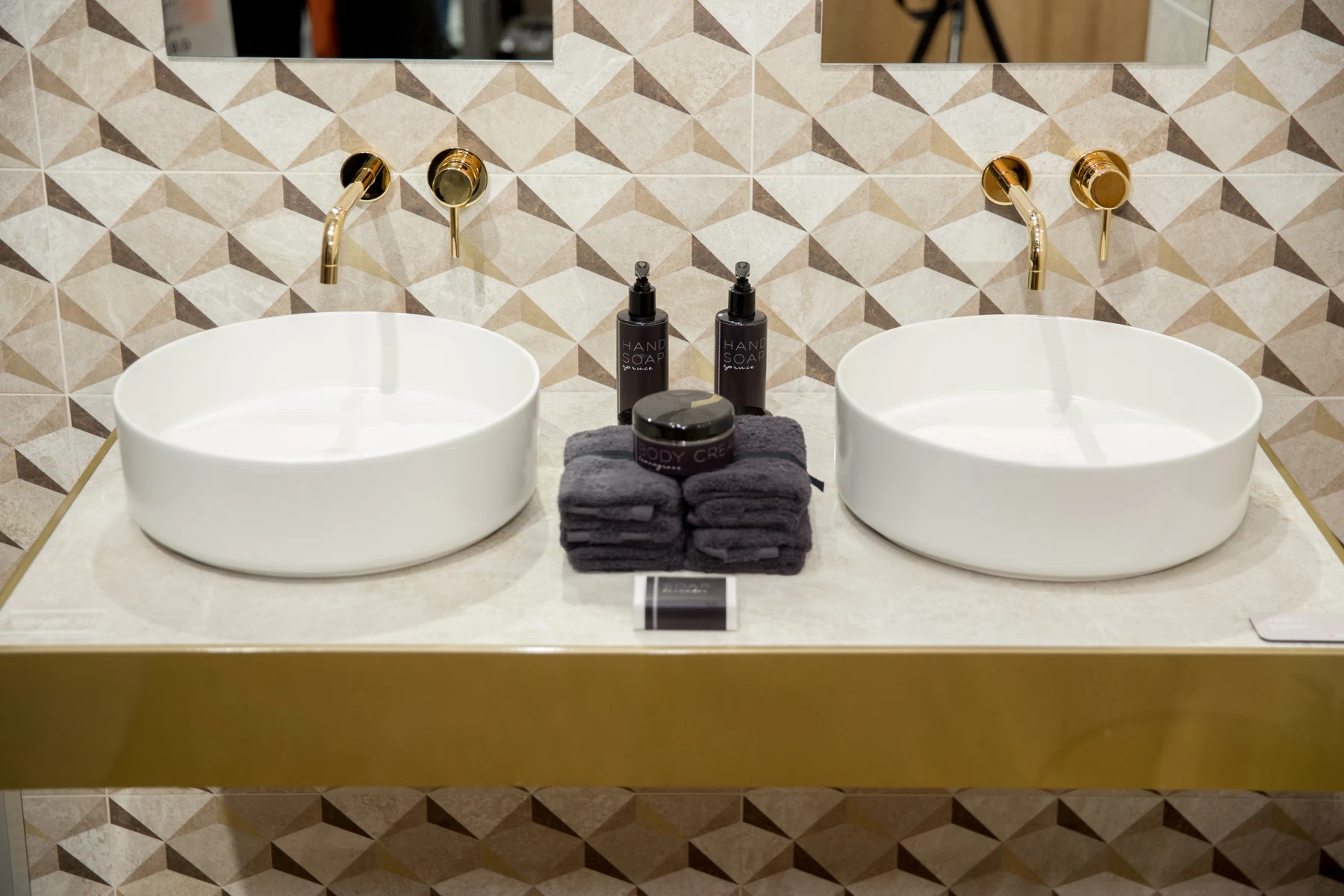 AtlasConcorde Batimat2018 Russia 108