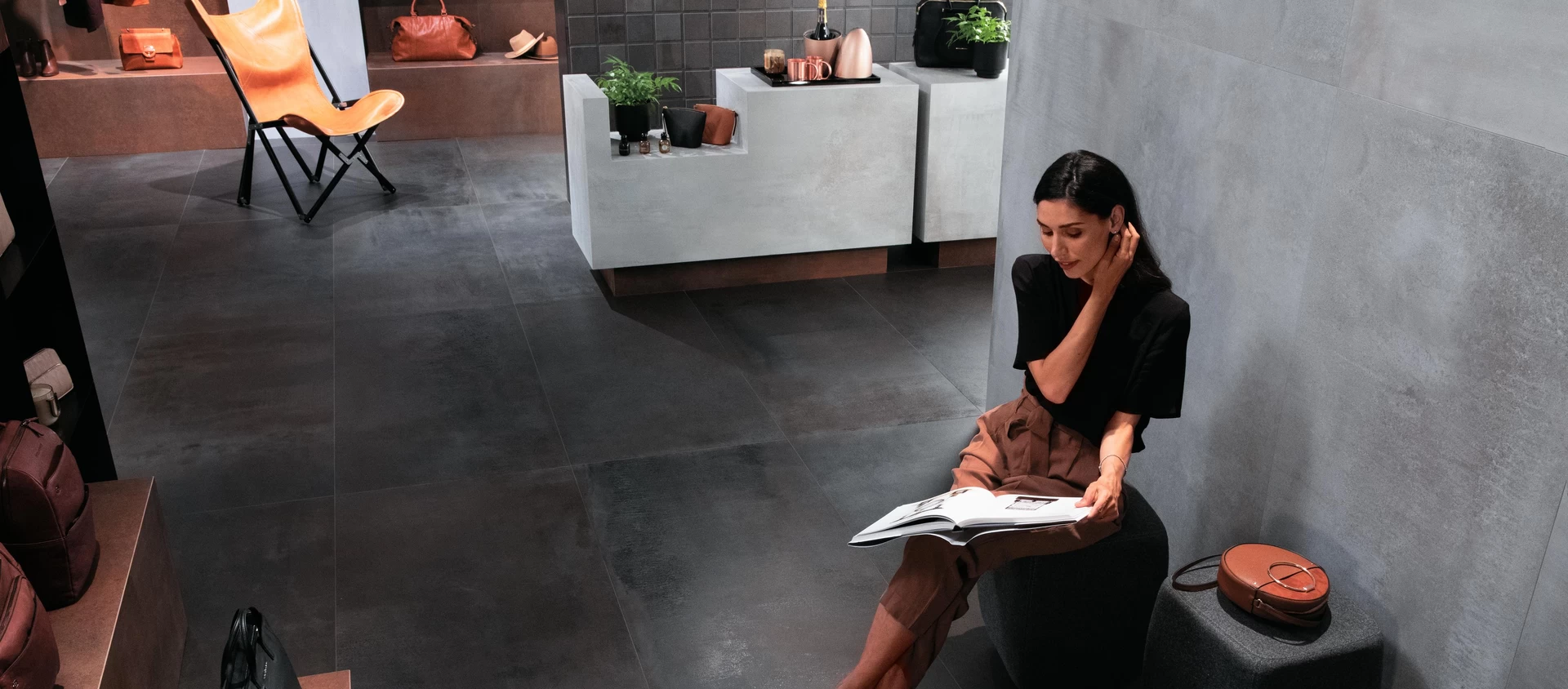 Events
Atlas Concorde at EuroShop 2020
A major showcase for an extensive range of collections dedicated to interior designs, outdoor and contract projects.
Atlas Concorde is taking part in EuroShop, the biggest international retail trade fair, and exhibition of trends and innovative projects, an unmissable opportunity for many industry professionals.
Atlas Concorde is set to display its latest collections and application solutions at this event, which is scheduled to take place in Düsseldorf from 16th until 20th February 2020. Thanks to a charming display path, situated inside the Shop Fitting & Store Design segment, visitors will be accompanied on a journey comprising two settings: Bistro and Showroom.
The stars of the bistro area will be the Heartwood and Raw collections.
Heartwood is the collection of porcelain tiles inspired by the noble essence of Italian oak which replicates the most precious and history-packed appearance of old wooden floorboards, and is especially recommended for residential and commercial projects.
In a mesmerising game amid past and present, Heartwood will be displayed alongside Raw, which reinterprets the textured effects of concrete-look surfaces, through surprising textures that clad residential and commercial settings with a strong contemporary soul. Visitors will be able to feast their eyes on the design in the large XL size (120 x 278) and the decorative variations of the mosaic pattern application.
In the brand's showroom, visitors can instead admire the marble look of Marvel Dream and the metallic suggestions staged by Blaze.
Marvel Dream embellishes the Atlas Concorde marble look range by restyling a material with timeless charm with a contemporary twist. An exhaustive range of unprecedented solutions, also in terms of colour, makes this collection of porcelain tiles and white body wall tiles perfect for accomplishing any architectural and design project.
Marble is displayed alongside the unexpected metal-look nuances of Blaze, an innovative collection that reinvents the beauty of oxidised metal through unique textures, distinguished by textured effects and iridescent reflections capable of accommodating any composition imaginable.
To support the display path, visitors will also get the chance to appreciate a selection of decorative solutions which are part of the 3D Wall Design ceramic surfaces, elegant three-dimensional wall tiles that are perfect for creating scenic walls.
We look forward to seeing you at the EuroShop trade fair in Düsseldorf, in
Booth G63
,
Hall 11