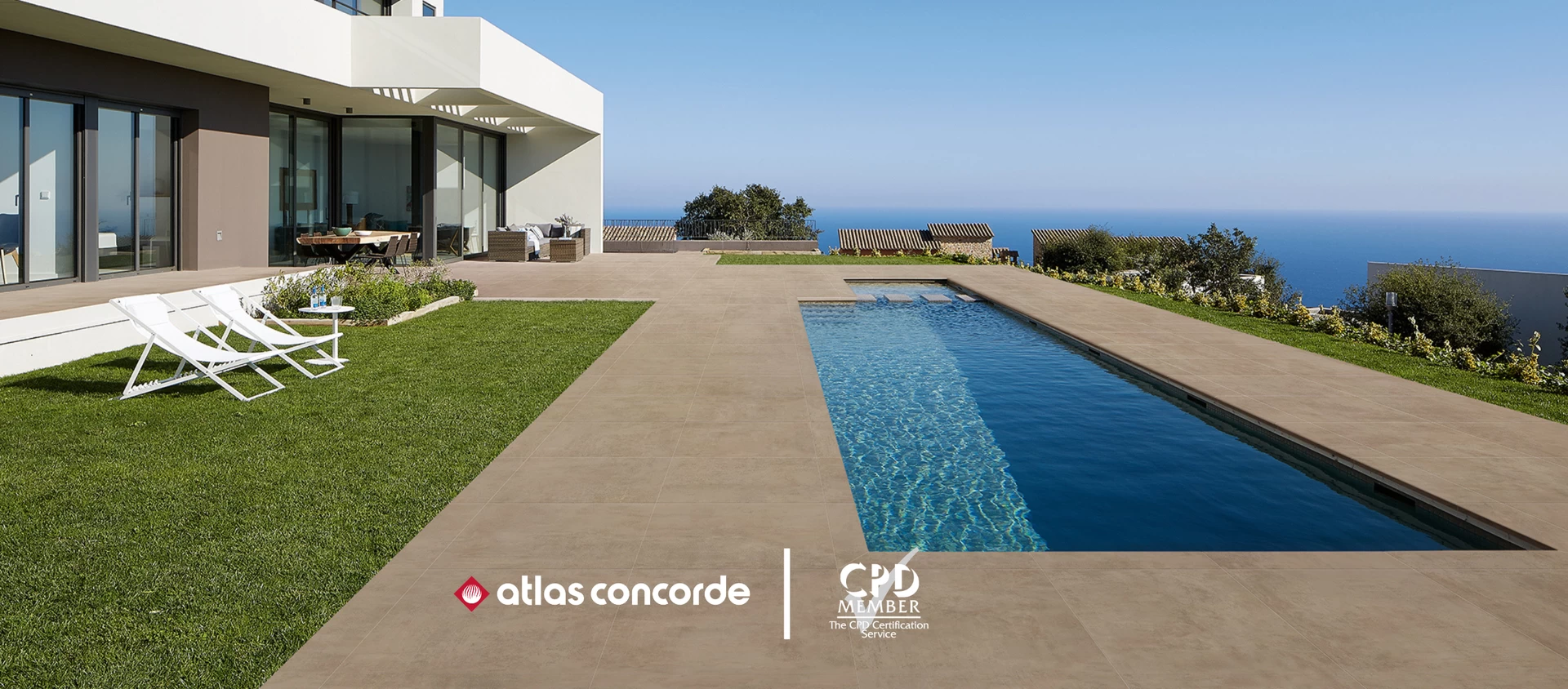 Events
CPD seminars on the benefits of porcelain tiles for outdoors.
Atlas Concorde, partner of CDP Providers, is organizing workshops for British designers and architects to illustrate all the benefits of porcelain tiles for outdoors.
The Covid-19 emergency has forced all of us to rethink and focus renewed attention on the role that outdoor spaces play in everyday life. Finding a solution to maximize the comfort, functionality, and performance of outdoor spaces without neglecting their esthetic impact is not simple. To help solve the problem we offer one of the latest trends in the ceramic world: porcelain tiles for outdoors. Designed specifically for use in any outdoor, residential, or commercial space, they also bring out the most sophisticated lines of contemporary architecture projects and combine high resistance with ease of installation.
To offer more opportunities for continuous training to all ceramic tile professionals and educate British designers on the benefits of porcelain pavers for outdoors, Atlas Concorde, partner of CPD Providers, has developed a CPD presentation entitled "Technical and installation advantages of the application of porcelain pavers in outdoor residential and commercial environments."
In addition to guaranteeing professional training credits to all participants, the workshop illustrates all the properties that make porcelain tiles for outdoors an ideal choice in any outdoor setting, their methods of use and application, and their advantages compared to other materials.
For more information contact us directly at https://cpduk.co.uk/directory/profile/ceramiche-atlas-concorde, or send an email to projects@atlasconcorde.it.
Together with our team you can organize your CPD presentation held by our certified instructors, both digitally and on-site as soon as this is possible again.