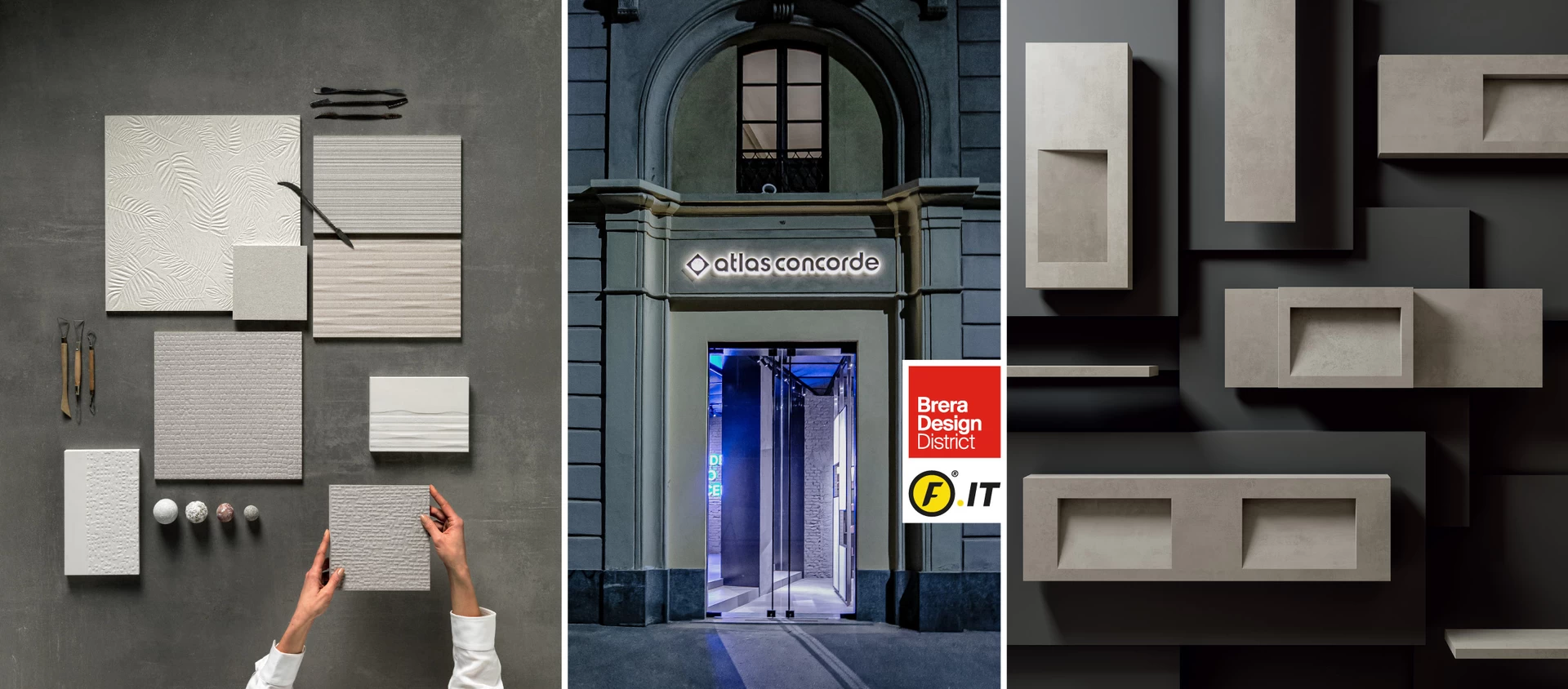 3D wall tiles and bathroom furnishings on display at Design Week

Design Week kicks off the season by bringing the focus back to design in Milan. Atlas Concorde premieres two new projects, testifying to a contemporary dialog between architecture and interior design.
The first project is a new stage in the evolution of a journey that confirms Atlas Concorde as a trailblazer in the world of three-dimensional wall tiles, which are proposed as complete, elegant furnishings capable of infusing design and style into the environment.
The 3D Wall Carve collection is inspired by the ancient know-how of sculptors who are able to bring stone to life. Thus were born the motifs of 3D Leaf, 3D Whittle and 3D Chisel, along with 3D Sign and 3D Squares, a capsule collection by Piero Lissoni.
"Actually, when we started working on these patterns," says Piero Lissoni , "we thought about how to interpret a new generation of ceramic wall tiles and we started from an ancient world, from sixteenth-century engravings."
Atlas Concorde Habitat is the new furnishing project on display at Design Week, featuring the first porcelain designer sinks. It includes a Contract line and a line with a strong design accent where the esthetic potential of floors and walls interact with furnishings and merge into a project in full Atlas Concorde style.
Atlas Concorde Habitat also features Dialogo, the first capsule collection of the Design Line, born from the partnership between Atlas Concorde and Mario Ferrarini, a designer with great experience in bathroom furnishings. The genesis of the line of sinks developed by the designer is reflected in the name of the collection: an esthetic dialog between materials, between different surfaces, and between an industrial reality like Atlas Concorde and the world of design.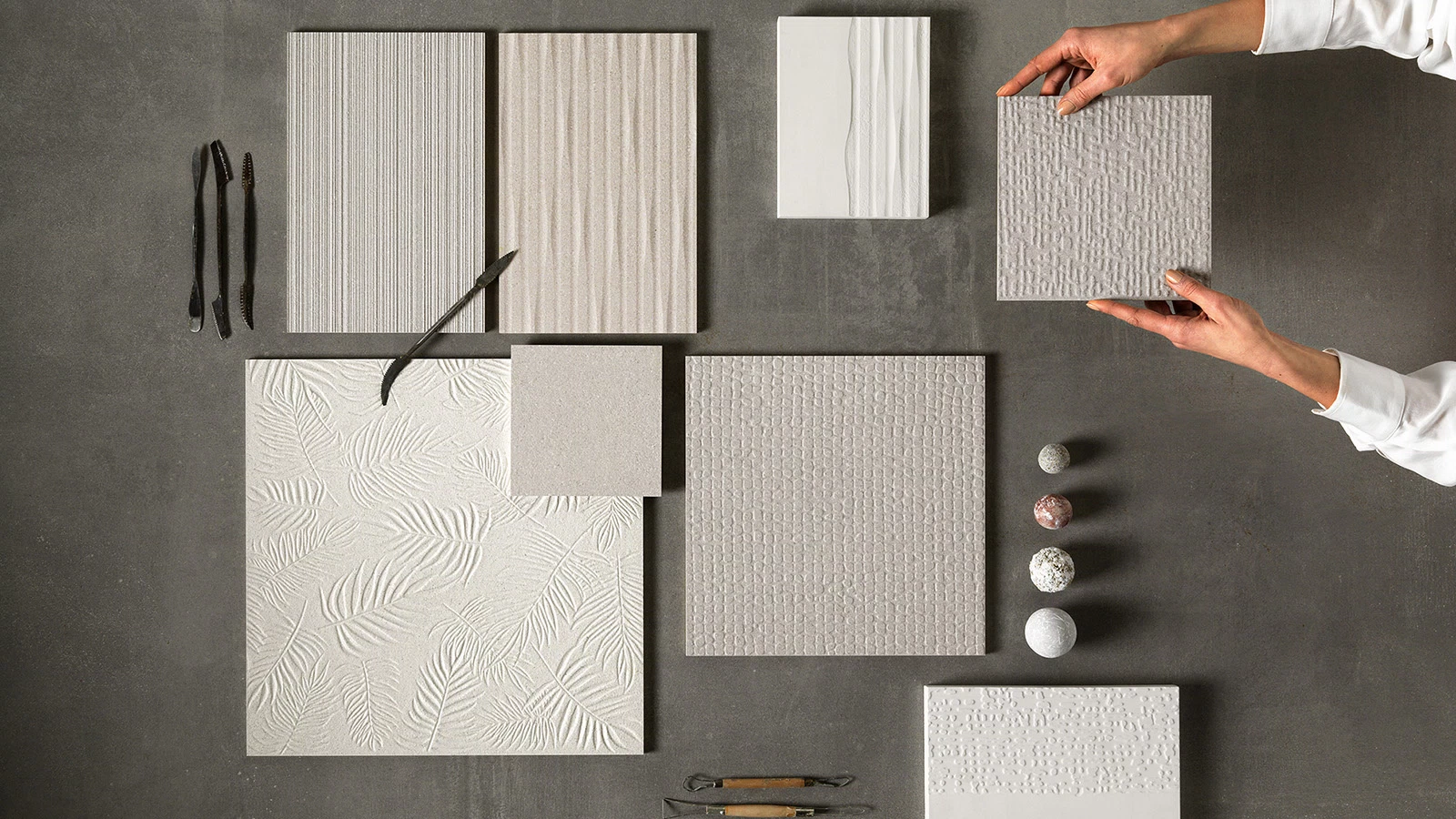 AtlasConcorde 3DWallCarve 000 01 Moodboard 3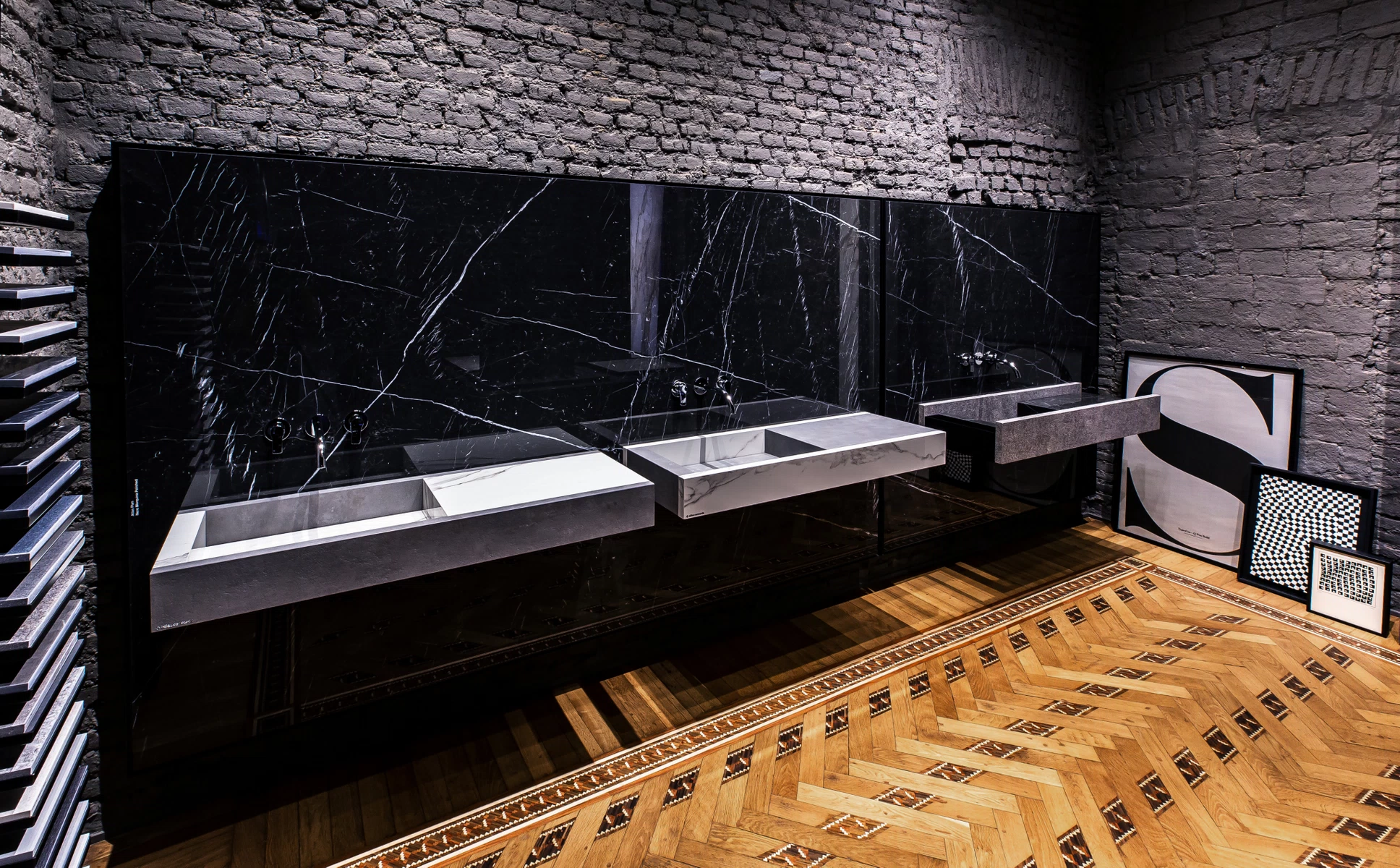 AtlasConcorde StudioMilano 07
AtlasConcorde StudioMilano 05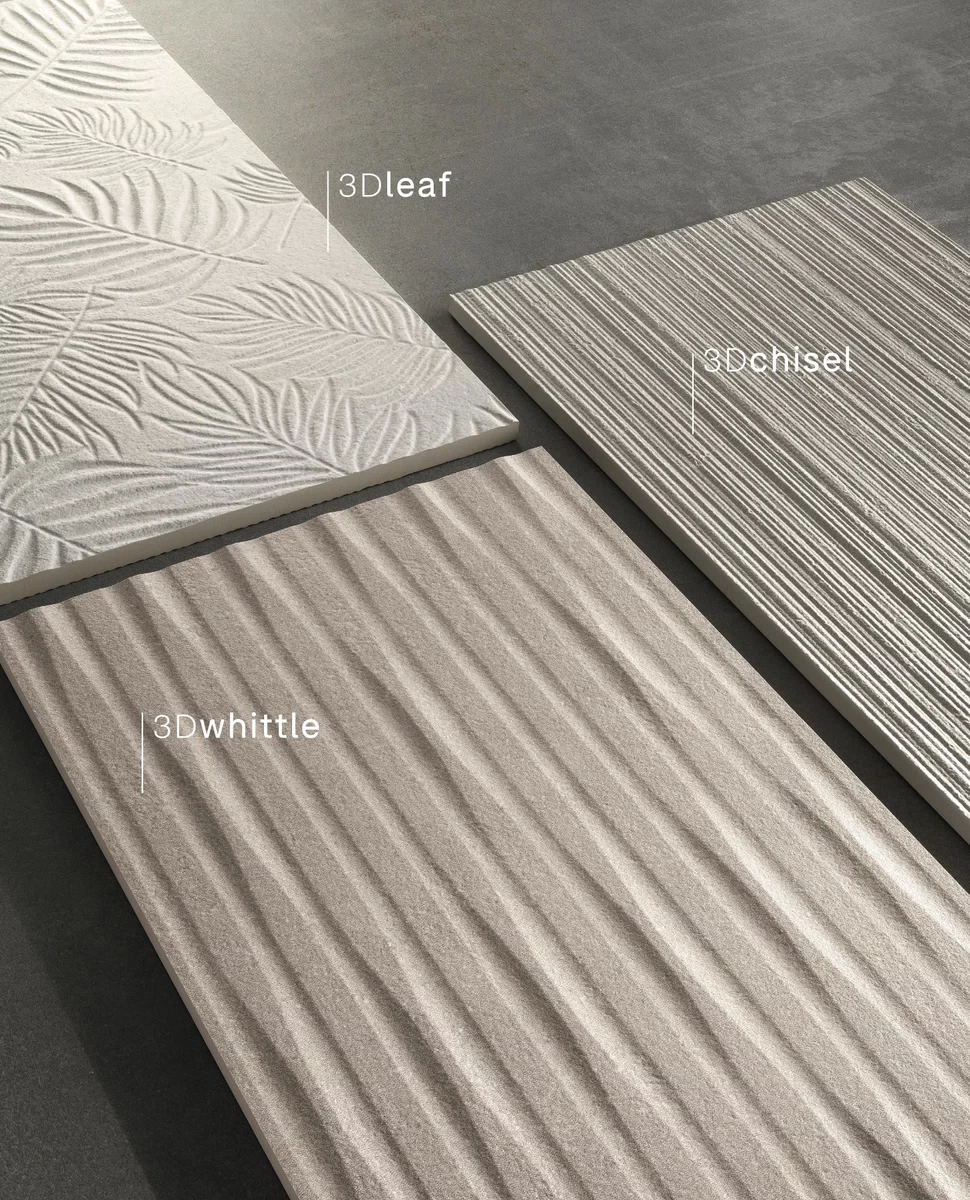 AtlasConcorde 3DWallCarve 000a 02 Whittle-Chisel-Leaf Graphic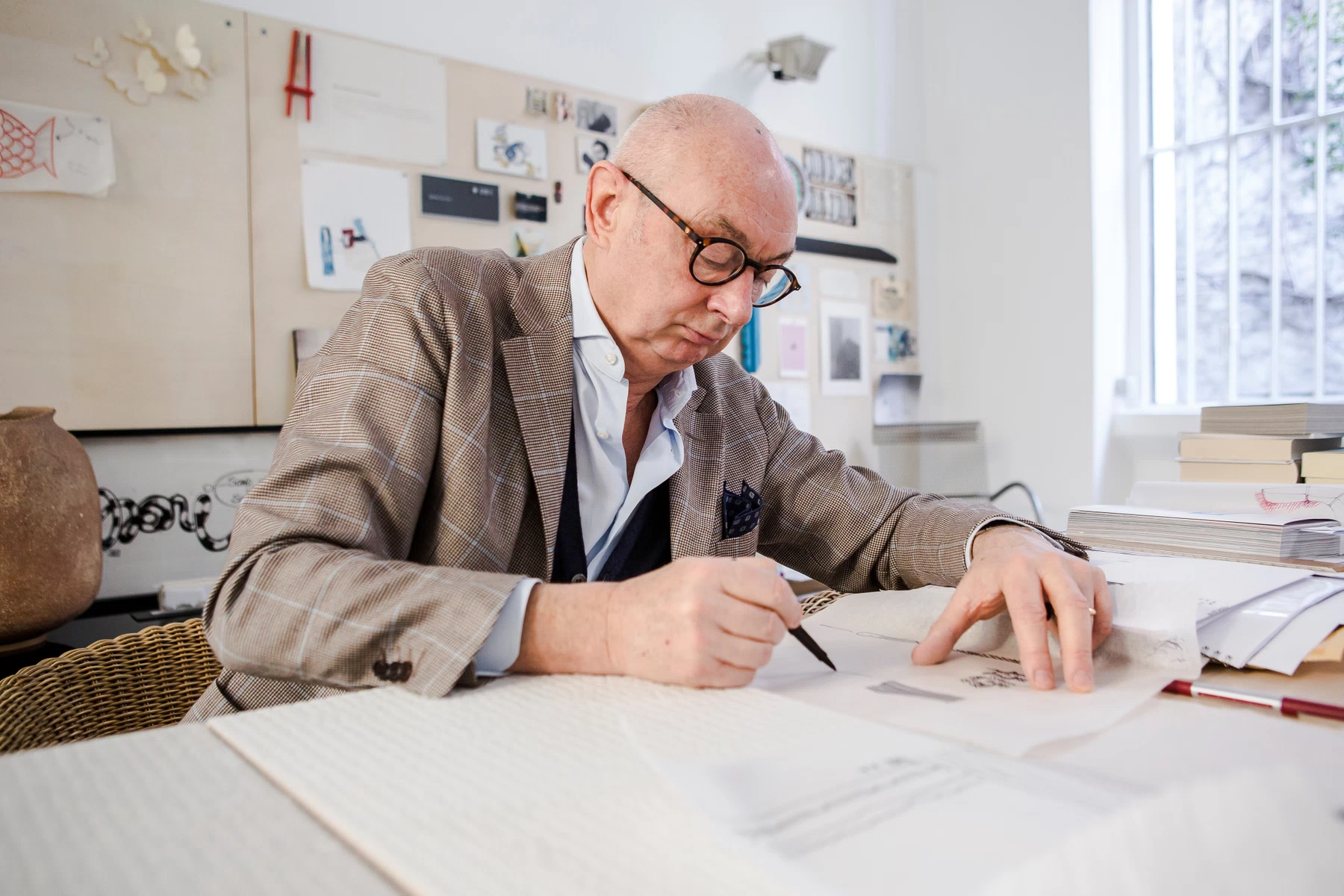 AtlasConcorde 3DSign-3DSquares PieroLissoni 32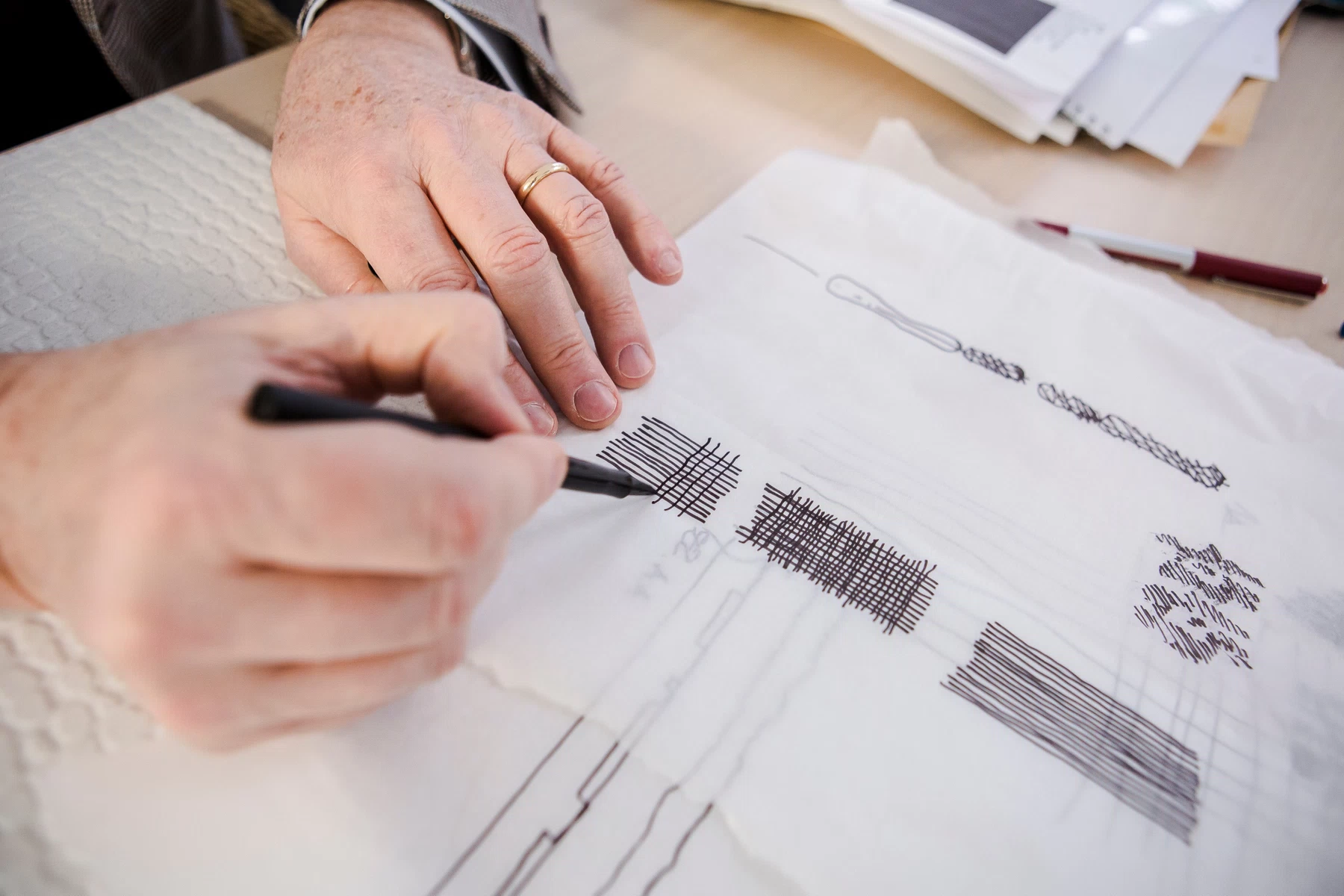 AtlasConcorde 3DSign-3DSquares PieroLissoni 34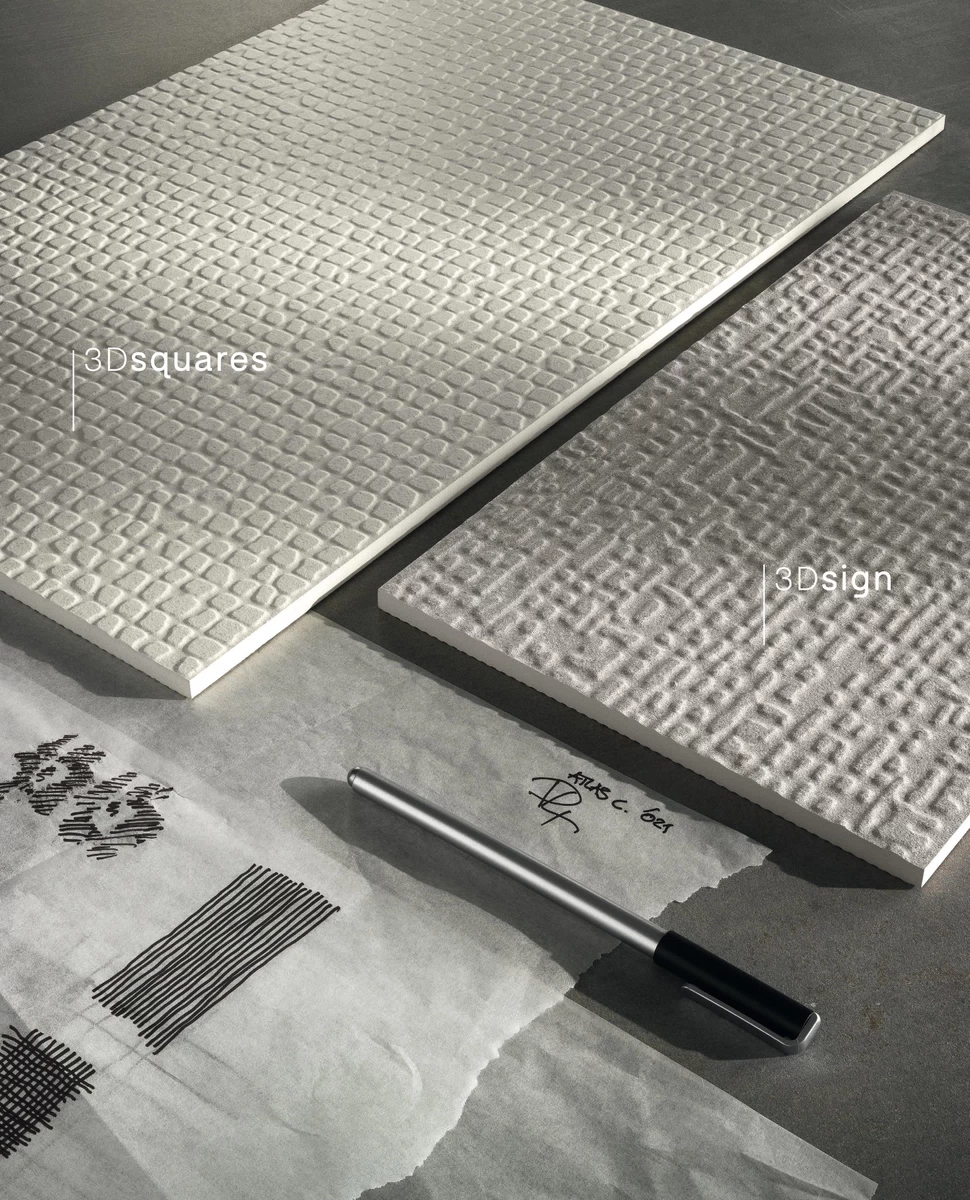 AtlasConcorde 3DWallCarve 000a 03 Sign-Squares Graphic