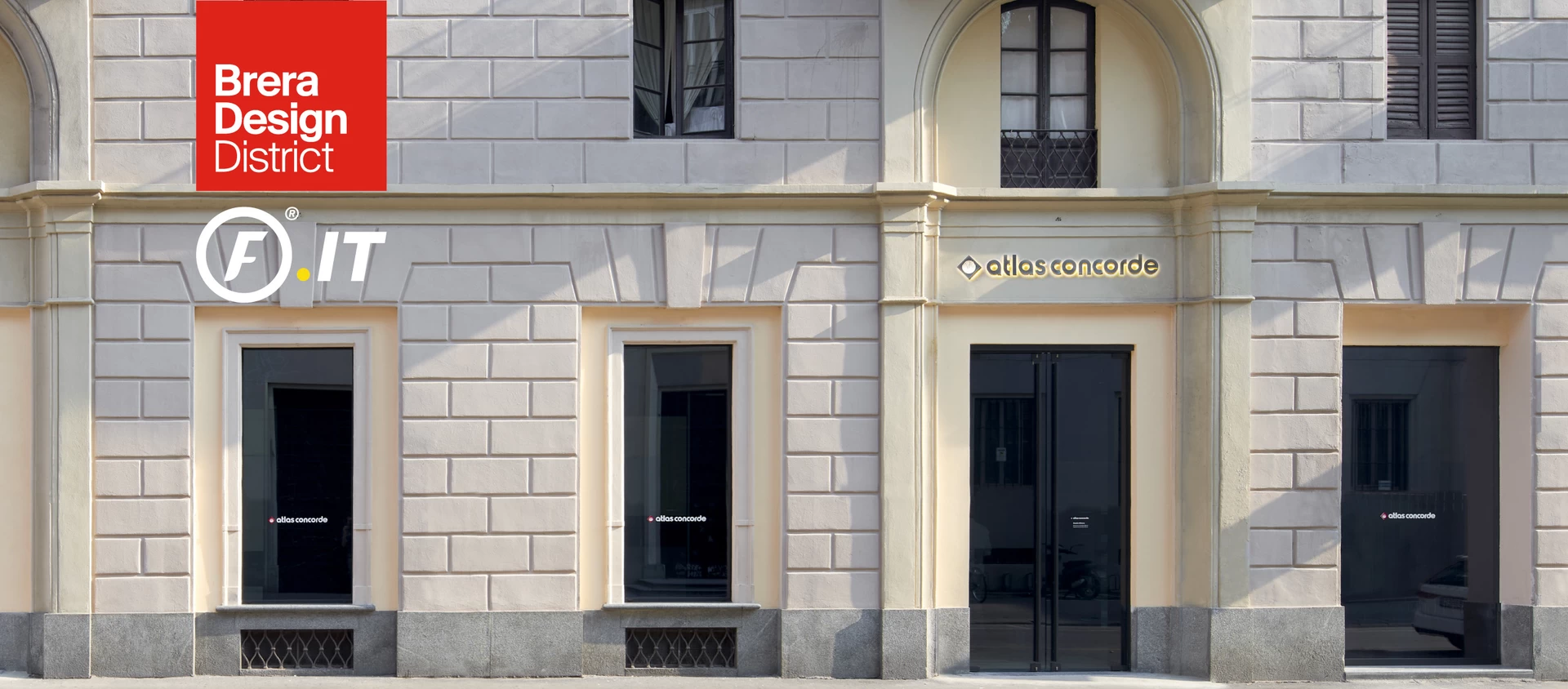 Surfaces born from the partnership of the trailblazers of interior design and architecture.
On September 4-10 the Atlas Concorde showroom in Brera, designed by Lissoni&Partners studio, becomes the stage where you can admire the new ceramic surfaces and furnishing elements designed in partnership with the trailblazers of interior design and architecture.
Professionals, customers, and visitors can explore a collection inspired by the manual working of raw earth, created with the collaboration of Matteo Brioni, the Italian architect who has used this material for highly exclusive projects. A dedicated exhibition curated by Brioni himself will be staged inside the exhibition space just for this occasion.

Dialogo will also be on display, the new series of porcelain sinks designed for the Atlas Concorde Habitat line of bathroom furnishings by Mario Ferrarini, an established designer in the sector.


Finally, in the Gallery designed by the Lissoni & Partner studio, the three-dimensional 3D Sign and 3D Squares ceramic surfaces developed by Piero Lissoni for the collection of 3D Wall Carve wall tiles will be exhibited as works of art. Three-dimensional reliefs designed to interpret the marks of 16th-century engravings on a ceramic surface.

Come visit us in total safety, we look forward to seeing you in the heart of the Brera Design District at Via San Marco 12 in Milan.
For more information and to book your visit, write us an email at:
milano@atlasconcorde.com