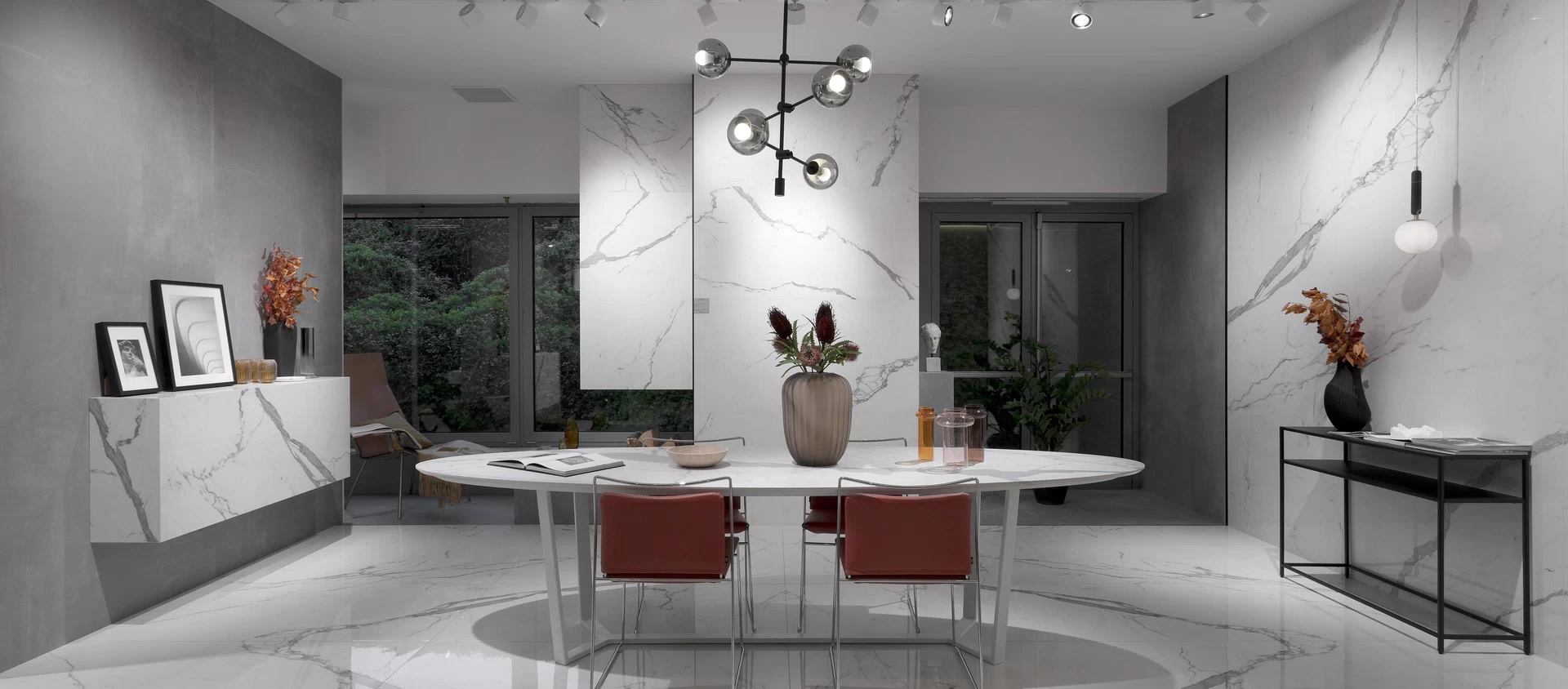 Atlas Concorde Headquarters Showroom
A unique showroom.
The showroom in Fiorano Modenese is one of the largest and most extensive in the ceramic tile industry. It covers an area of over 2,000 square meters, divided into indoor and outdoor spaces and an elegant pavilion dedicated to large slabs. Conference rooms and working areas equipped with multimedia systems complete the experience of a comprehensive, stimulating visit for designers and customers from around the world.
A total visual experience.
Visiting our showroom in Fiorano Modenese is a unique experience, offering a full immersion in the world of Atlas Concorde. In fact, the presentation space is set up as a gallery of highly realistic environments featuring the most diverse styles and design moods, furnished to perfection so as to allow designers and customers from all over the world to touch the surfaces and draw inspiration for all types of applications.
AC Factory: a special "capsule zone".
The Factory area is a "capsule zone" within the main showroom, a high-end boutique with the best decorative surfaces for interior design so they can be experienced in all their originality.
AC Lab: a focus on design.
The Fiorano Modenese showroom has a vast, bright workspace where designers can enjoy a direct approach to the collections, in addition to the availability of samples and tools specifically created to facilitate combinations and stimulate creativity.
A pavilion for architecture.
The various thematic areas of the Fiorano Modenese showroom make the visual experience unique for visitors. The outdoor pavilion, beautifully immersed in the greenery of the company park, is dedicated to technical solutions for architecture, including the outdoors, the surfaces of furnishings, and kitchen counters.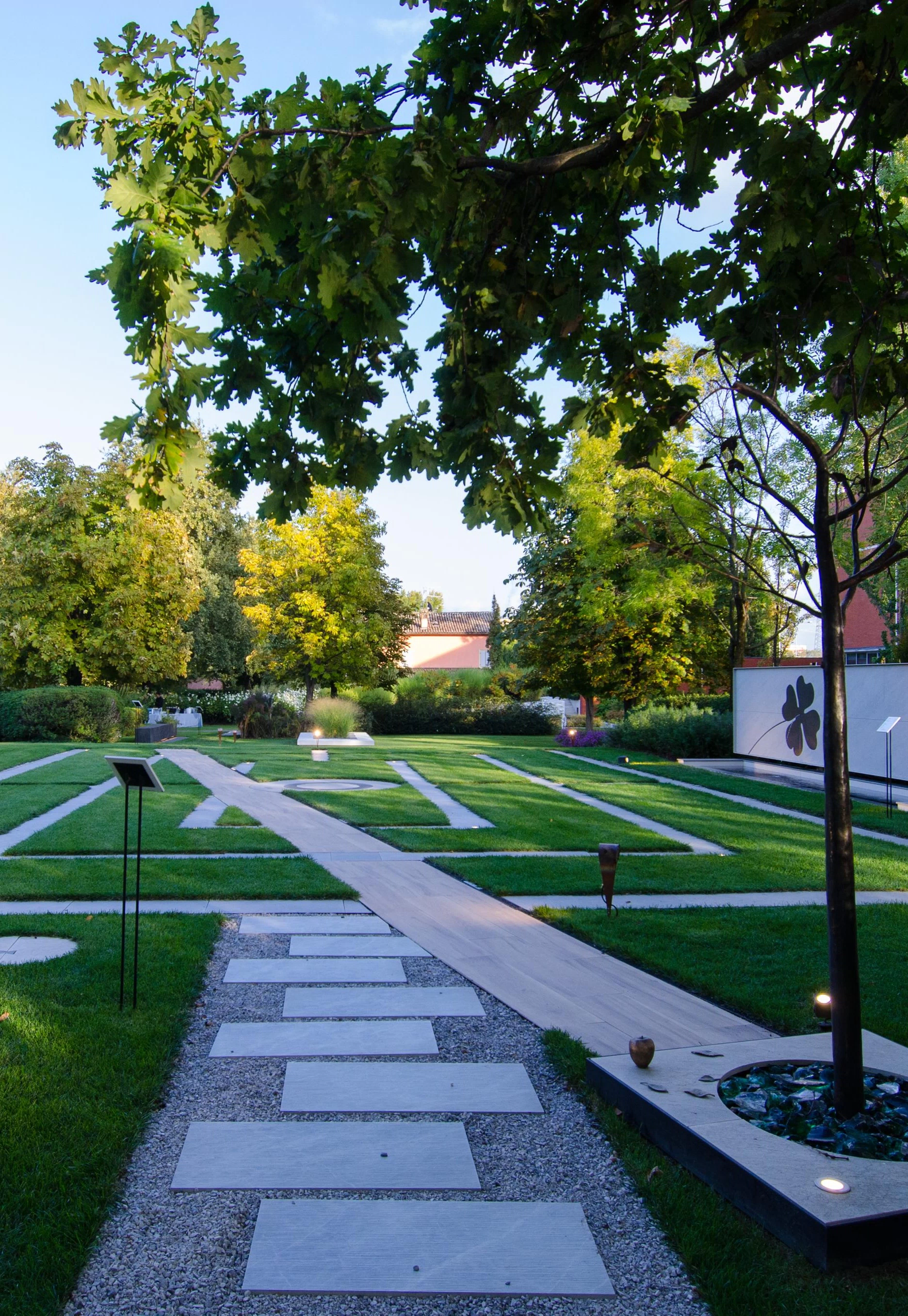 An open-air showroom.
The outdoor area of the showroom is located along the path that connects the office building and the technical pavilion. Here, in a splendid garden decorated with fountains and sculptures, outdoor solutions are displayed in their specific fields of application, including the 20 mm surfaces with their related accessories.
Facilities & Hospitality
At Atlas Concorde, one of our top priorities is our relationships with our partners: the designers, the customers, and the end users of our ceramic surfaces. This is the reason why we like to welcome our partners to our headquarters in Fiorano Modenese with great hospitality at the highest levels of excellence and comfort, which builds great and loyal partnerships overtime.
Factory tour
We like to be transparent with our partners and show them all the power and industrial sustainability of our Fiorano Modenese plant. In fact, it is possible to visit the facility in person, with a multimedia factory tour, which conveys the idea of how complex and fascinating it is to produce ceramics in a more impactful way than can be articulated.
Permanent innovation.
At Atlas Concorde we use the most advanced technologies in our fully automated and digitized facilities, combining production performance with respect for the environment and worker safety.