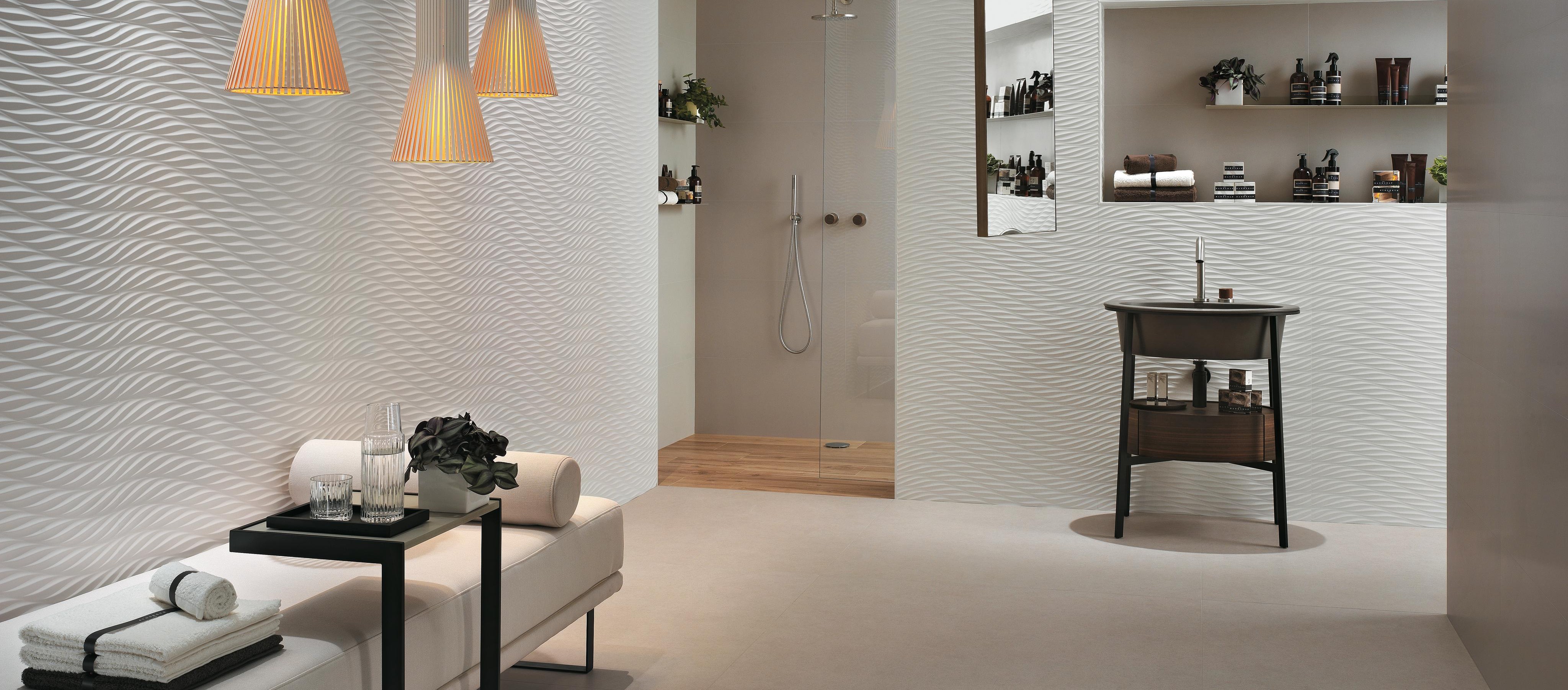 3D Wall Design
Residential bathroom
3D Wall Design
Residential bathroom
Twist 3D Wall Design. Smooth, sinuous, three-dimensional ceramic wall tiles.
These three-dimensional ceramic tiles create a truly welcoming atmosphere in wellness areas. A relief pattern of intertwining waves runs across the surface like the ropes that secure boats to their moorings. The changing angle of the ripples introduces fascinating variation in the wall's light and shadow effects.
We are nearby. Visit the store.
Go the sales outlet section and find your nearest Atlas Concorde dealer.