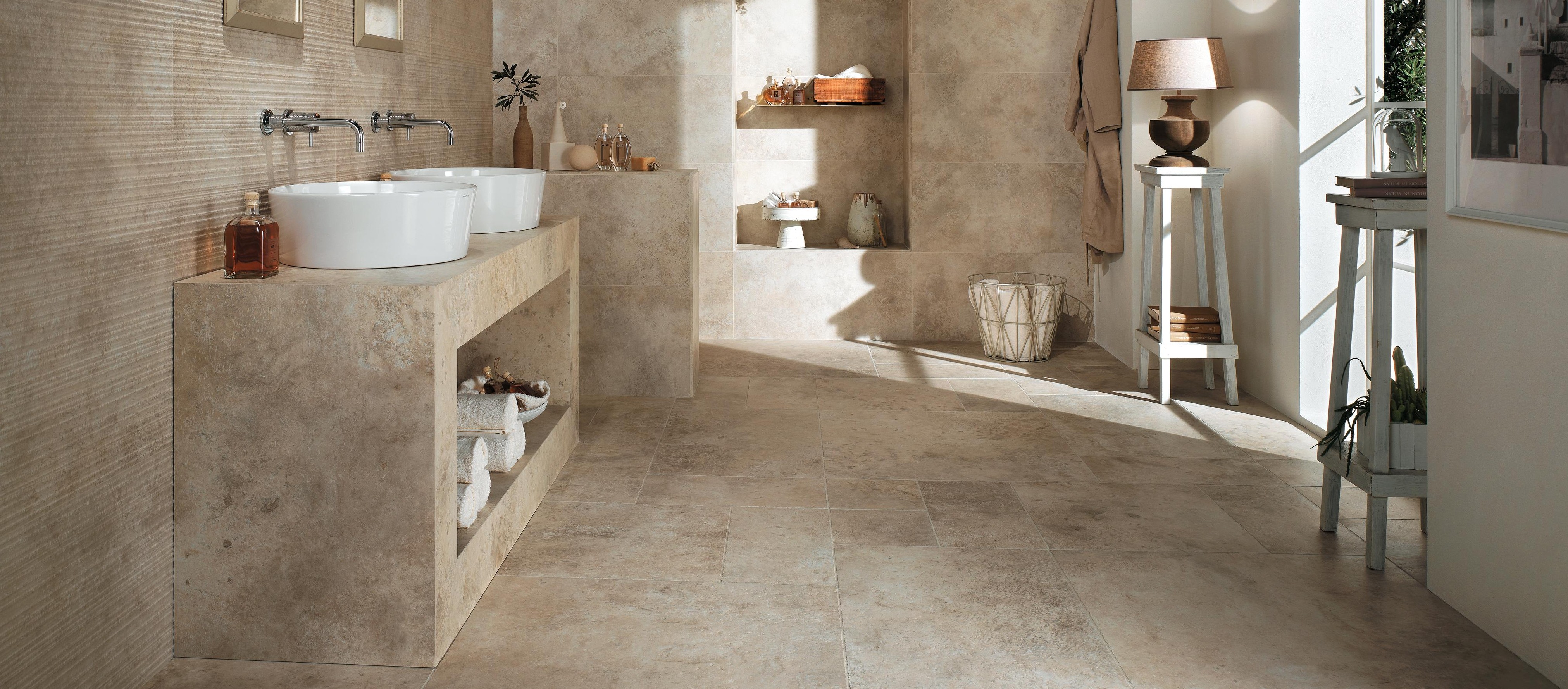 Gallery
Il fascino delle tracce del tempo
Aix
Explore the galleries and find out all the declinations of the stone look in the various ambiances
A material with a lived-in appearance that creates a close tie between the living space and nature.
The use of the Aix collection, inspired by reclaimed stone, reinforces the sensation of a story, deeply rooted in time and fitting perfectly with the natural environment. A mix of the ancient and the contemporary, which generates intense vibrations of well-being. The multi-size solutions in the collection create a tailor-made look, in harmony with the spirit of the place. Selecting one size over another determines the personality of the space, its exclusivity, its uniqueness.
Style and space continuity, indoors and outdoors
The lived-in appearance of Aix reinforces the connection between internal living space and the surrounding nature, creating both stylistic - indoor and outdoor - and spatial continuity, capable of multiplying the perception of the internal ambiances facing out. The wealth of sizes and thicknesses available for outdoor allow solutions to be found to the possible design needs of patios, terraces, swimming pool pertinences, driveway access for vehicles and pedestrian paths, in perfect balance with landscape design needs.
We are nearby. Visit the store.
Go the sales outlet section and find your nearest Atlas Concorde dealer.