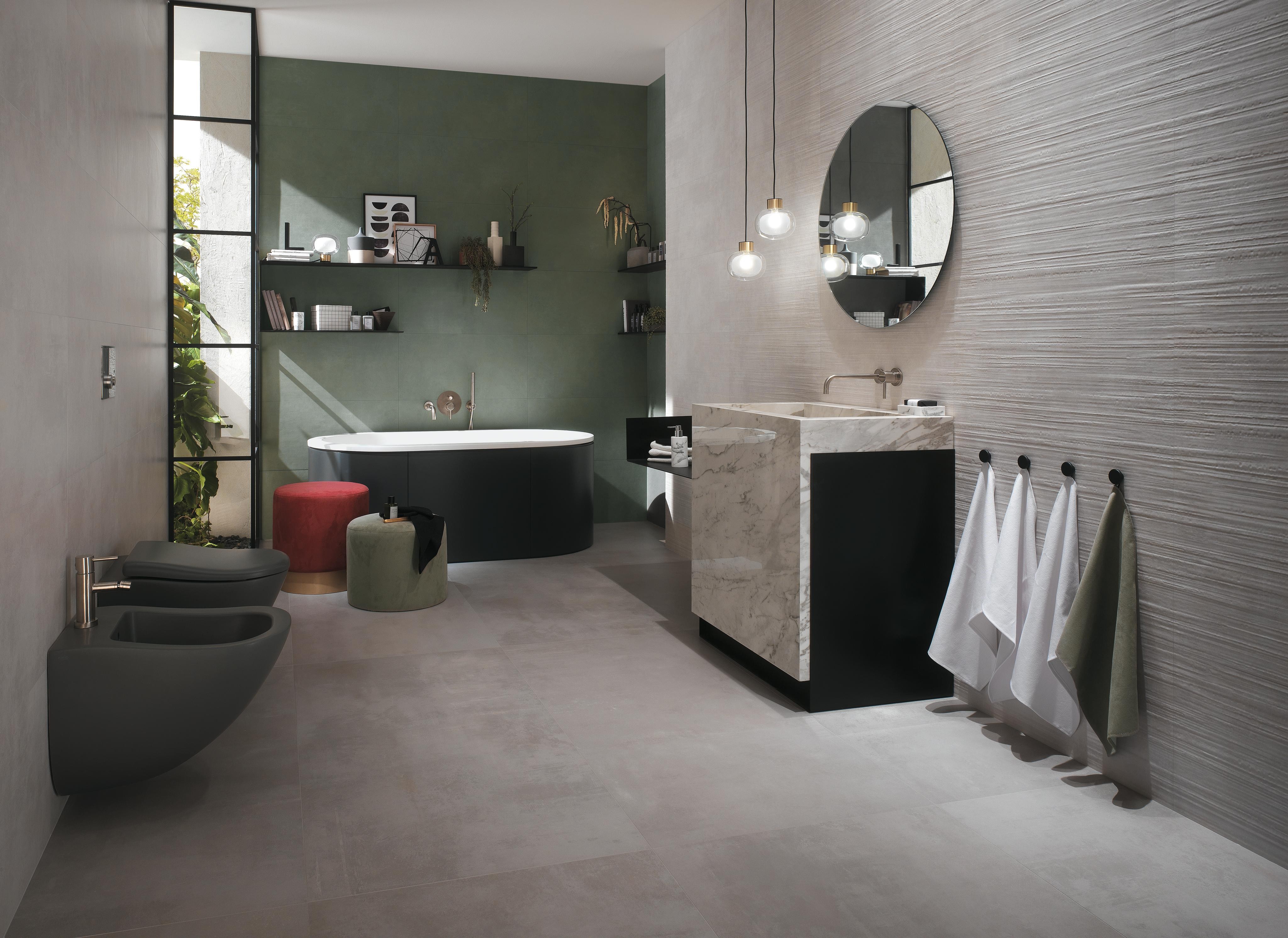 Boost
Residential Bathroom
Boost
Residential Bathroom
The most intimate room of the house gains vitality. The intense colours of the concrete-look wall tiles light up the grey tones of the porcelain tile flooring. A play on colours that makes for endless interior design possibilities. The 3D Urban wall tiles in the washbasin area are a high-impact decorative element that fit with the design.
We are nearby. Visit the store.
Go the sales outlet section and find your nearest Atlas Concorde dealer.