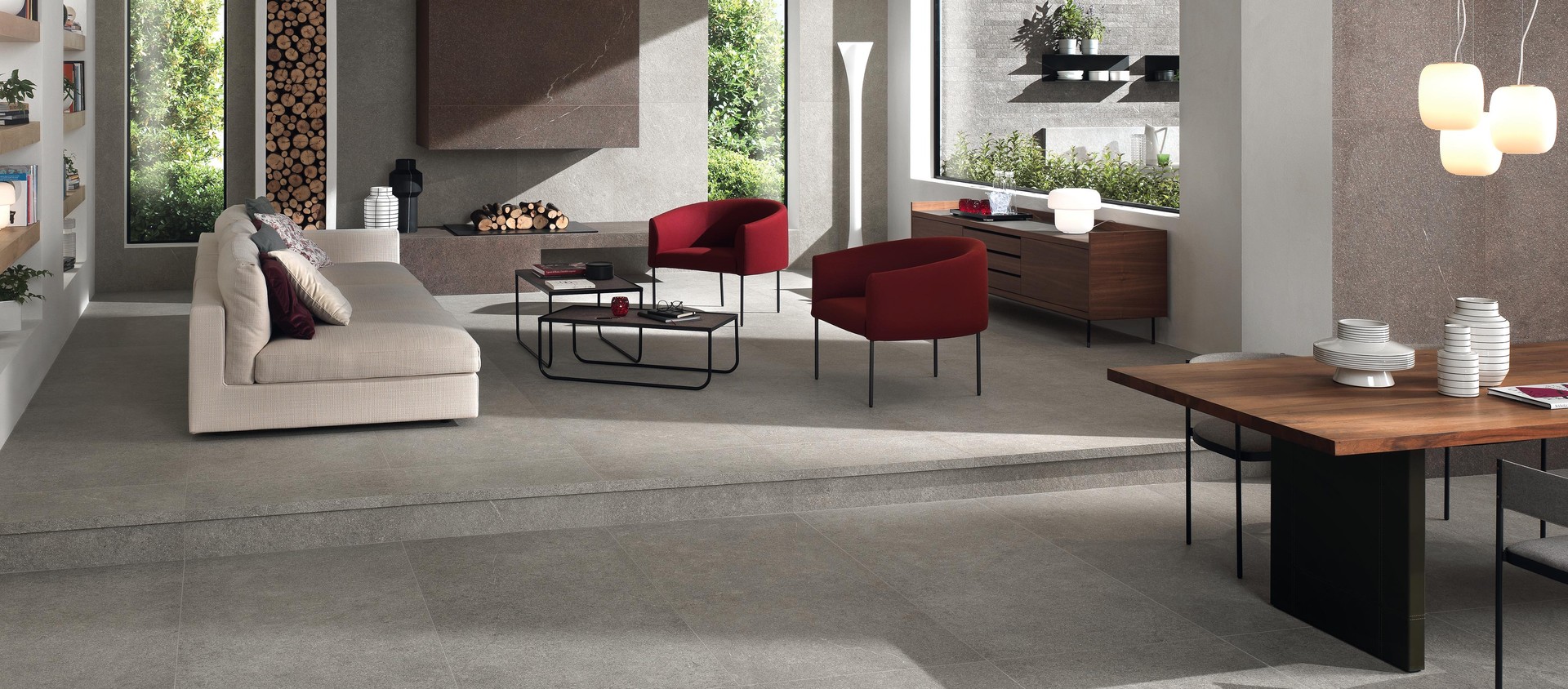 Dolmen Pro
Perfect harmony of natural elements
Sophisticated, natural accents to create continuity in the home and outside
For the renovation of a country cottage, esthetic continuity with the outdoors is underlined by the use of Dolmen Pro porphyry stone-effect porcelain tiles for interiors and exteriors. The choice of Rosso and Grigio in the 75x150 cm format adds intensity and personality to the project in a perfect match both with natural elements like wood and greenery and with the finishes of the furnishings. The Squares Grigio interior decoration proposed in the 34x34 cm square format and distinguished by brass inserts creates precious light slits. The result is a warm, welcoming and sophisticated atmosphere.
We are nearby. Visit the store.
Go the sales outlet section and find your nearest Atlas Concorde dealer.