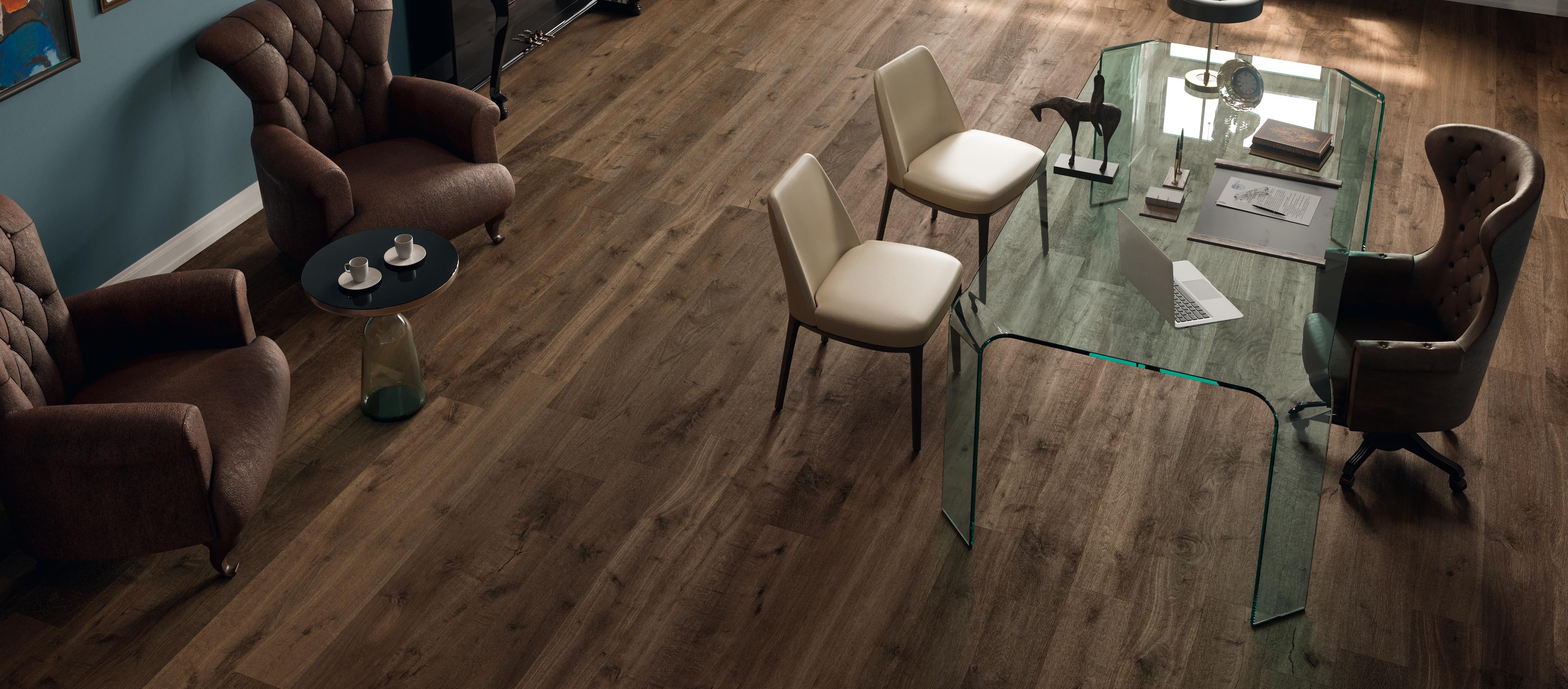 Heartwood
Notarial office
Heartwood
Notarial office
The Heartwood wood-look floor tiles, in the intense and sophisticated Moka colour, lend uniformity and prestige to settings in search of striking simplicity and elegance without foregoing a contemporary interior.
Steel blue walls, decorated with white wood cornices and wall panelling, and furnishing elements boasting a modern design are a skilful stylistic contrast with pieces of period furniture that embellish the space.
We are nearby. Visit the store.
Go the sales outlet section and find your nearest Atlas Concorde dealer.