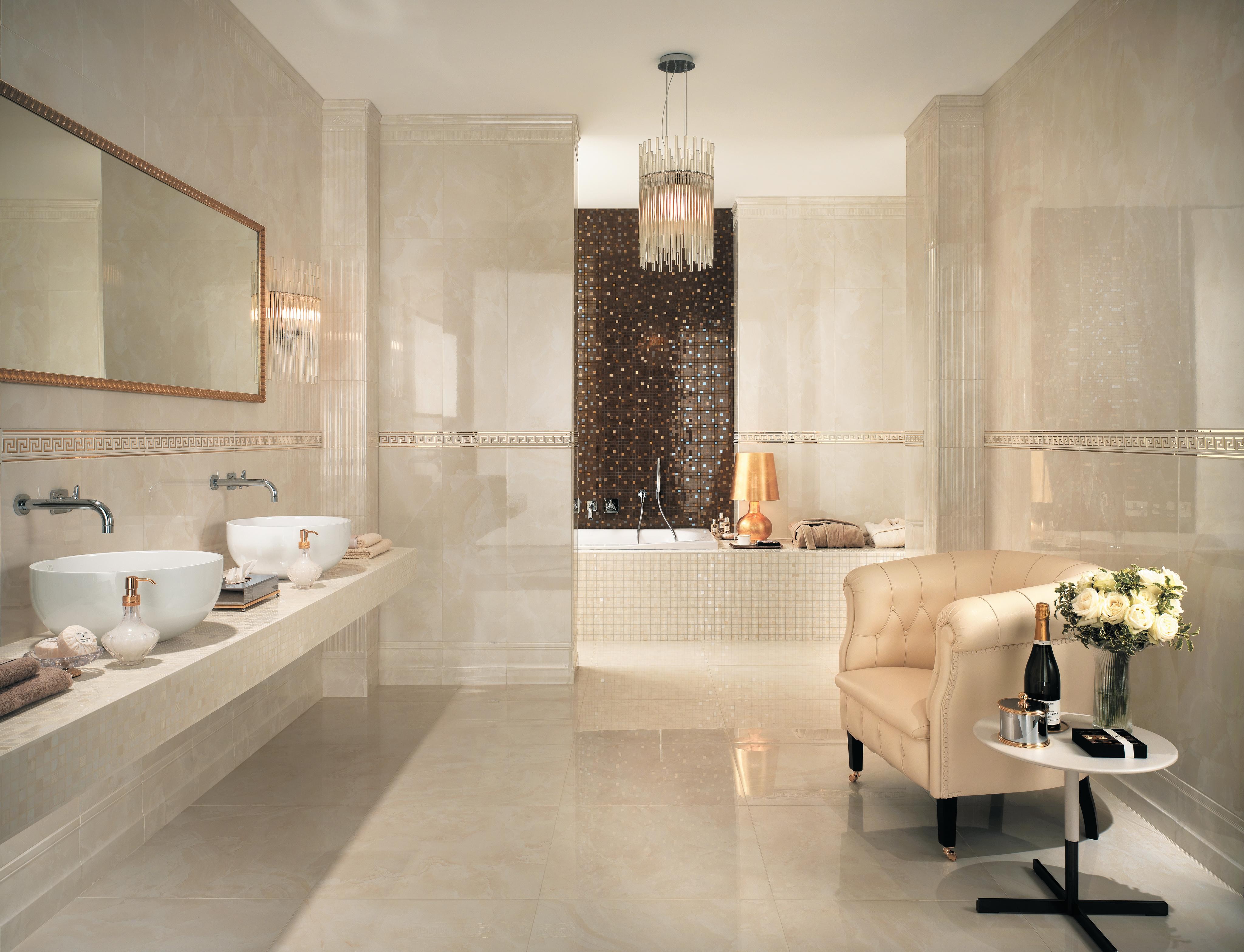 Marvel
Royal Suite Bathroom
Marvel
Royal Suite Bathroom
L'ampia dimensione dei due formati rettificati consente alla superficie di manifestarsi in tutta la sua potenza estetica e ricchezza di dettagli per applicazioni interne di ogni tipo, dalla stanza da bagno alla spa più prestigiosa.
La delicatezza cromatica dello Champagne Onyx, soffusa di tonalità calde e di nuvolature trasparenti, si esalta nei rivestimenti in formato rettificato 30,5x91,5. La posa verticale, corredata dalle decorazioni Lesena e Greca, ricrea uno stile prezioso e intramontabile, ideale per gli ambienti dell'ospitalità. La ricca dotazione di pezzi speciali e la facilità di taglio semplificano le operazioni di messa in opera del materiale anche nelle situazioni più complesse.
We are nearby. Visit the store.
Go the sales outlet section and find your nearest Atlas Concorde dealer.