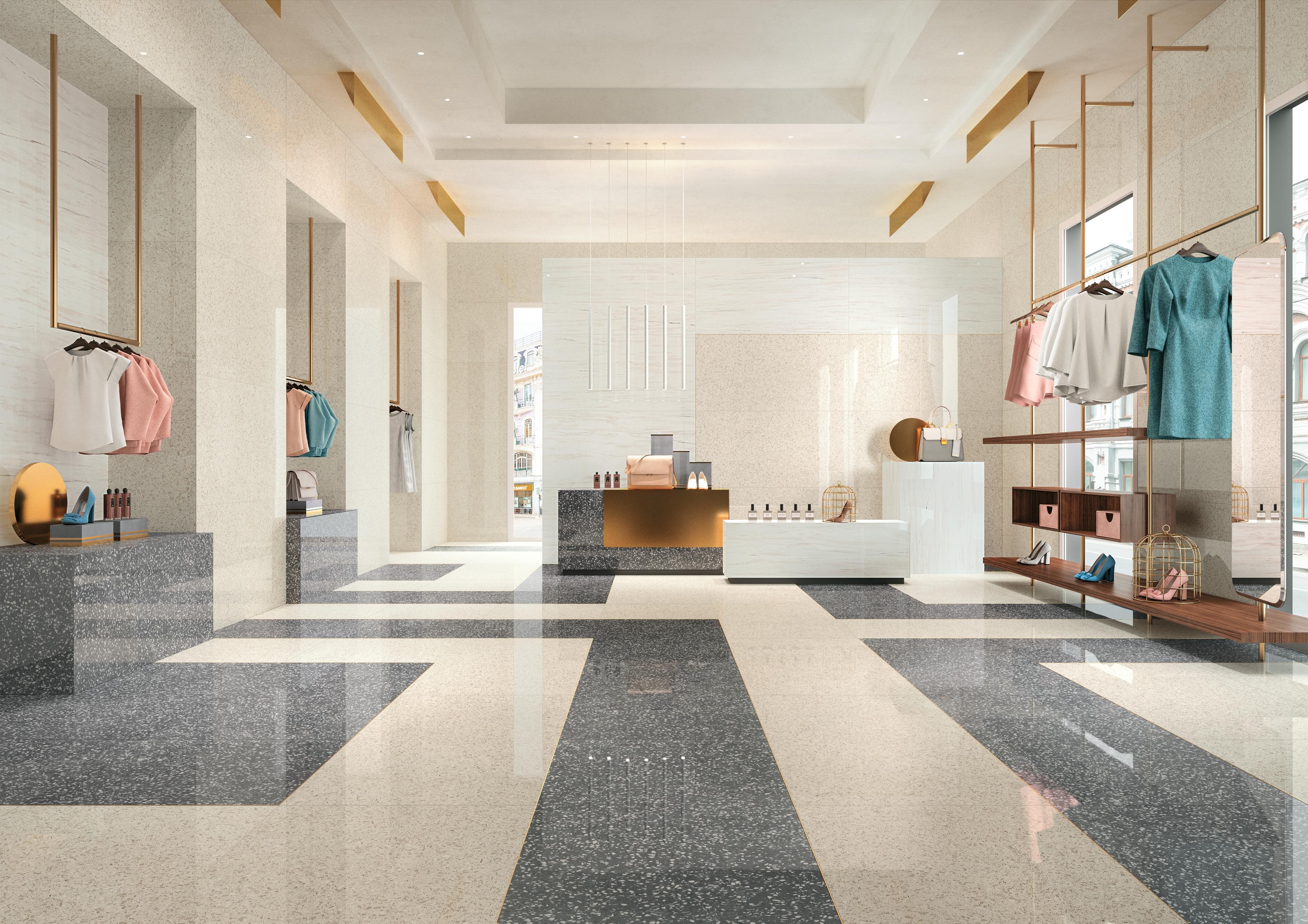 Marvel Gems
Contemporary Showroom
Marvel Gems
Contemporary Showroom
Venetian Terrazzo with inserts in marble is the inspiration for porcelain tiles used in contemporary interior designs.
The tiles in Cream are in an ivory tone with fragments in sand and white, coordinated to the Marvel project, for stylish combinations in colour and tonality.
We are nearby. Visit the store.
Go the sales outlet section and find your nearest Atlas Concorde dealer.