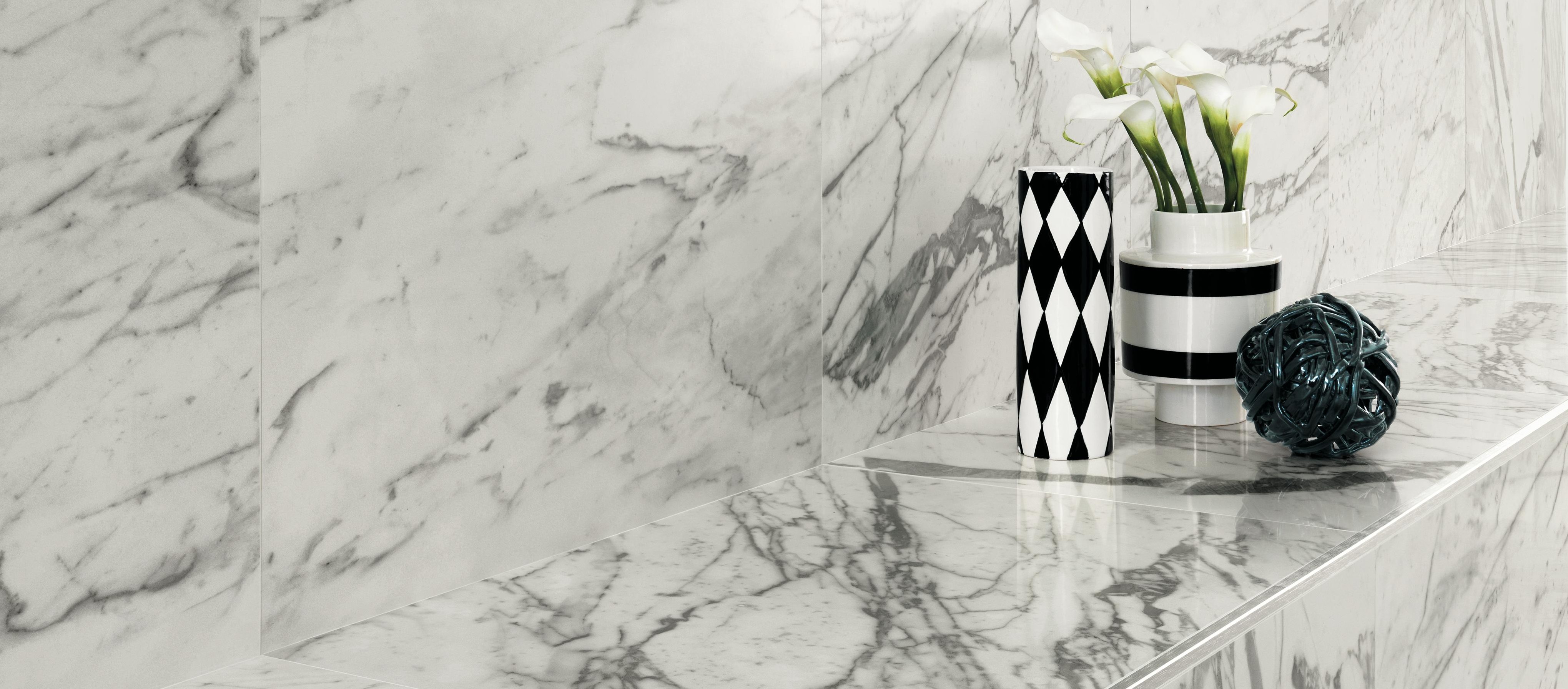 Marvel Pro
Spa Relax Room
Marvel Pro
Spa Relax Room
Marvel PRO combines the personality and expression of natural marble with the advantages of porcelain tiles, guaranteeing the perfect reproducibility of the surface over time and top-quality technical properties in terms of resistance to wear, staining and detergents.
In Statuario Select 60x60, the satin finish adorns the space with a refined honed finish in porcelain stoneware with a satin appearance that is velvety to the touch. In turn, gives contemporary spaces a sense of naturalness exalting the original material of inspiration.
We are nearby. Visit the store.
Go the sales outlet section and find your nearest Atlas Concorde dealer.