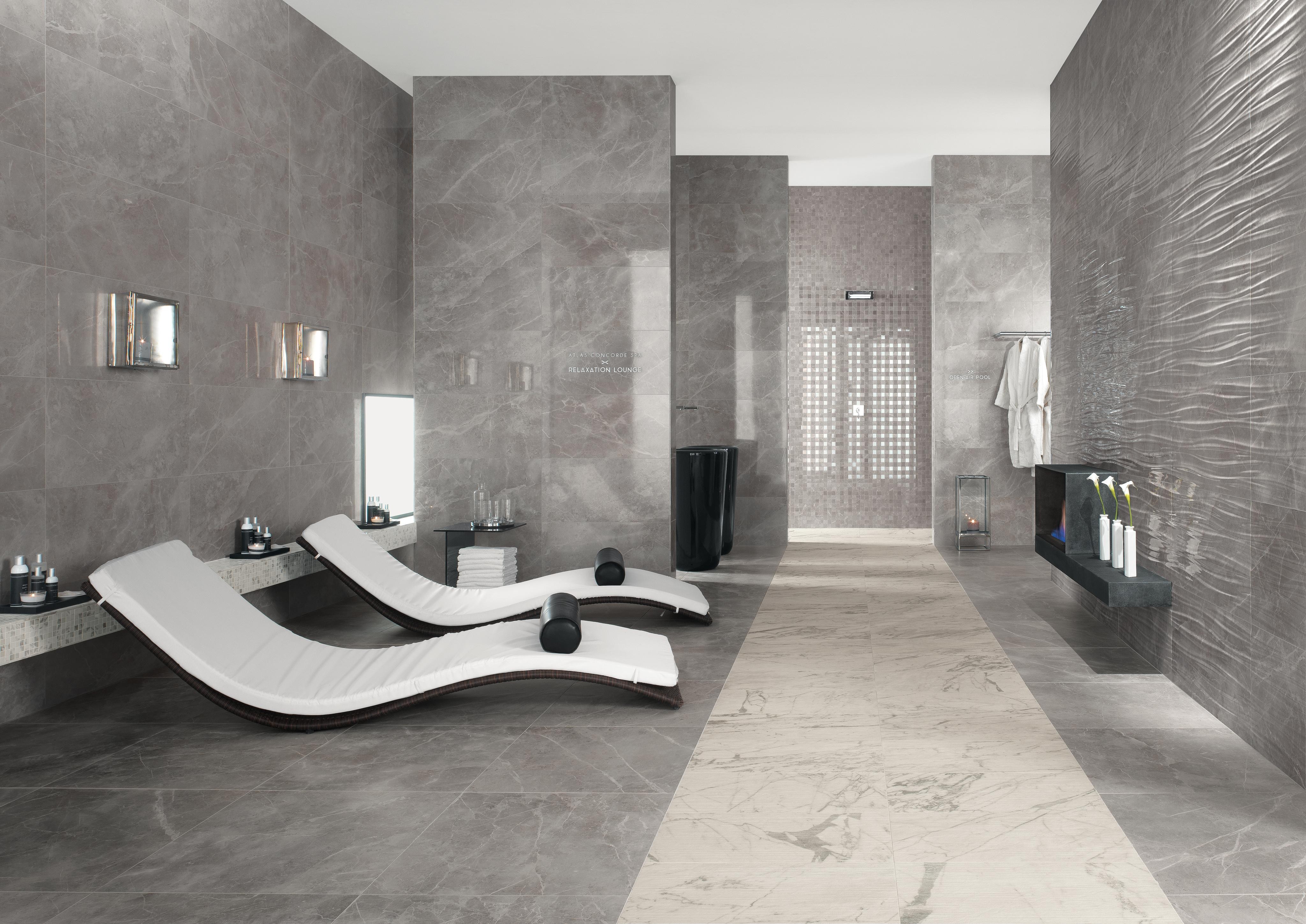 Marvel Pro
Wellness Centre
Marvel Pro
Wellness Centre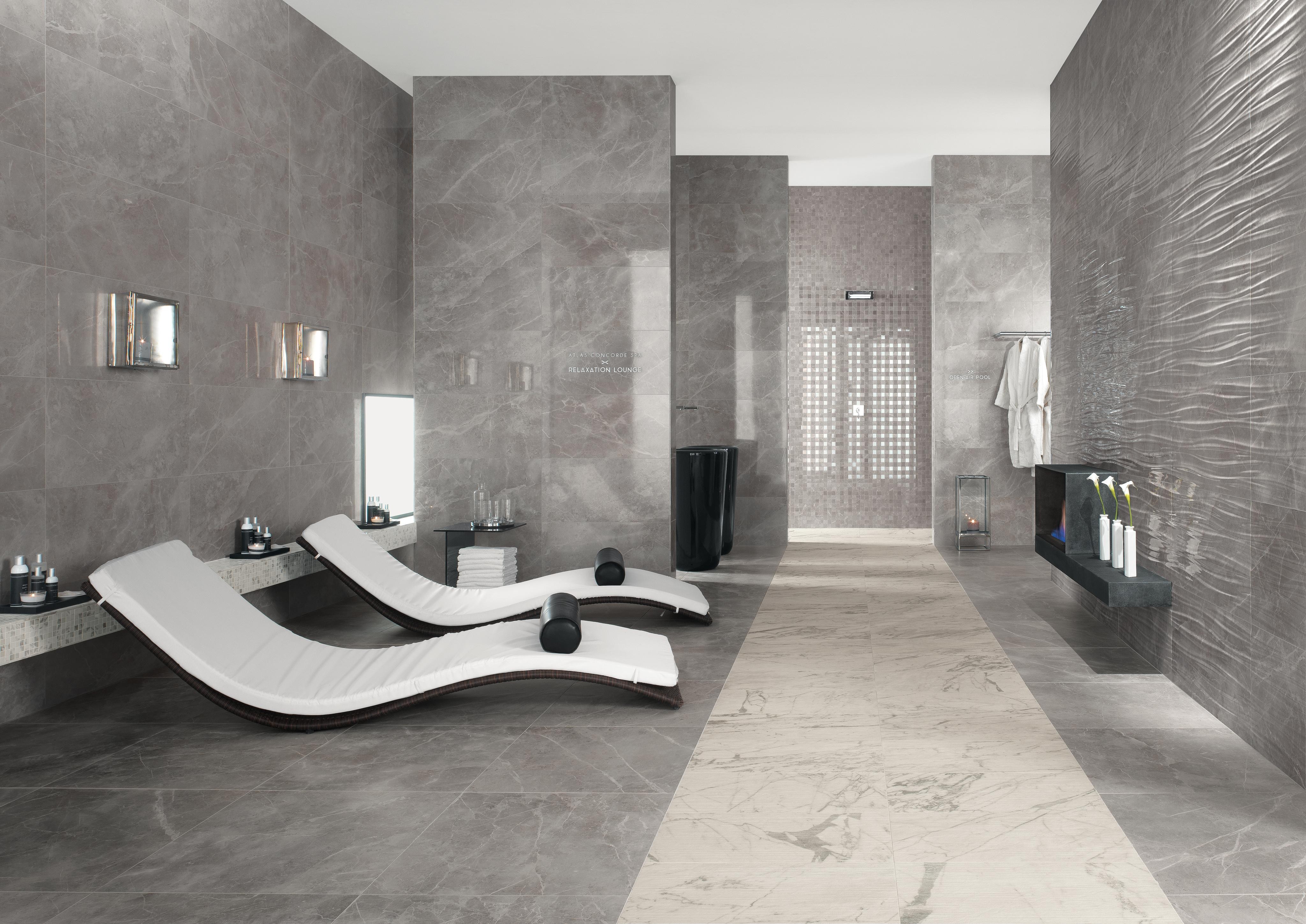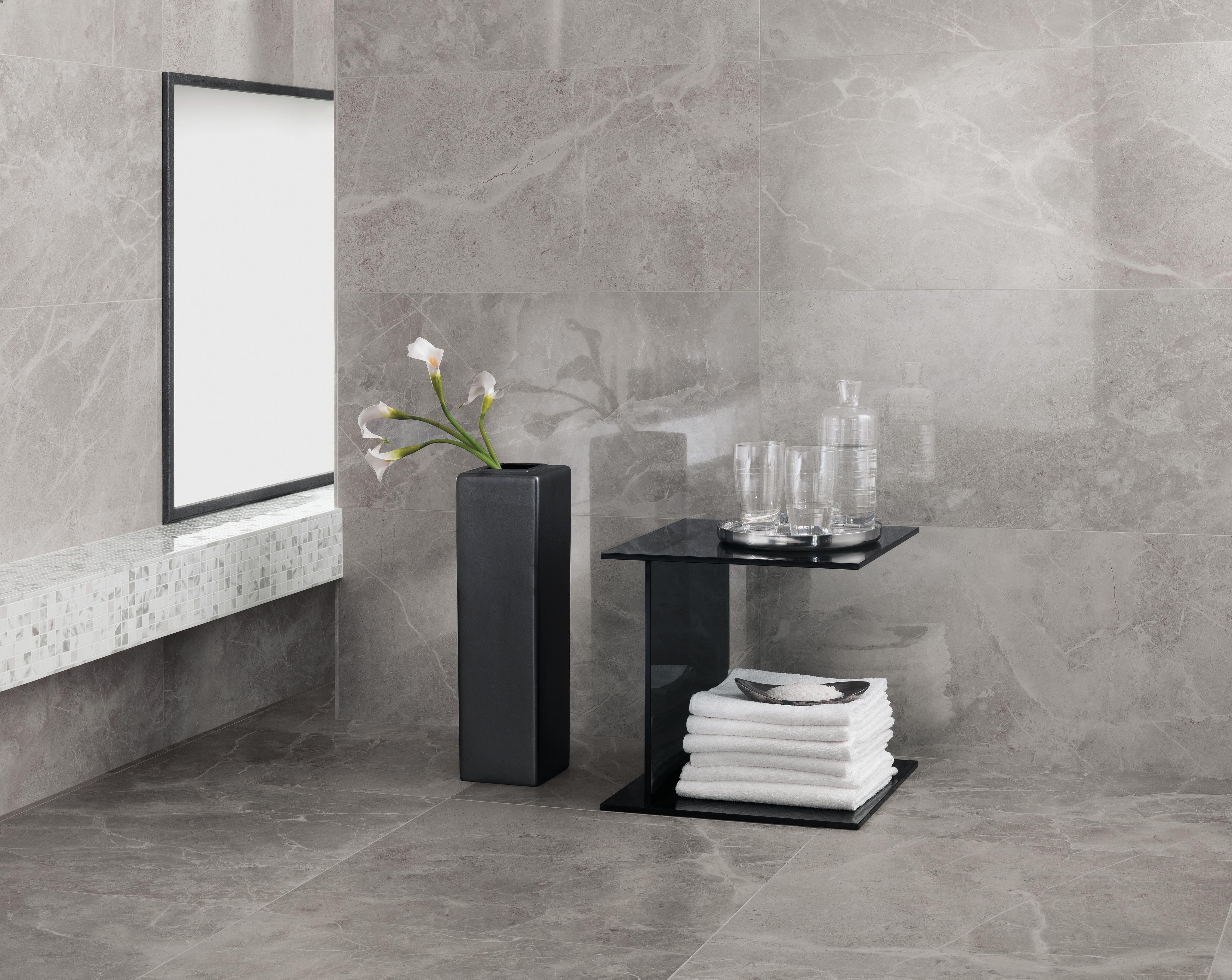 Venature intense, gradazioni naturali ed estetica raffinata caratterizzano i pavimenti in gres porcellanato effetto marmo di Marvel PRO, soluzioni dalla elevata variabilità grafica che riproducono con precisione i particolari della materia originaria.
La finitura strutturata riproduce una tipica lavorazione di fresatura tridimensionale del marmo, portando il fascino della materia di riferimento anche negli esterni e negli ambienti interni che richiedono caratteristiche antiscivolo, come nelle spa e nelle zone soggette a umidità. I rivestimenti bagno in pasta bianca evocano i dettagli, le sfumature e la variabilità grafica dei marmi naturali, per spazi benessere di assoluto pregio estetico e tecnico. La tonalità Grey Fleury, proposta a parete nel formato 40x80 e a pavimento in finitura matt, è accostata allo Statuario Select, scelto in versione strutturata per un corridoio sicuro e antiscivolo. Lo strutturato crea sicuri camminamenti antiscivolo perfetti per le zone umide delle spa.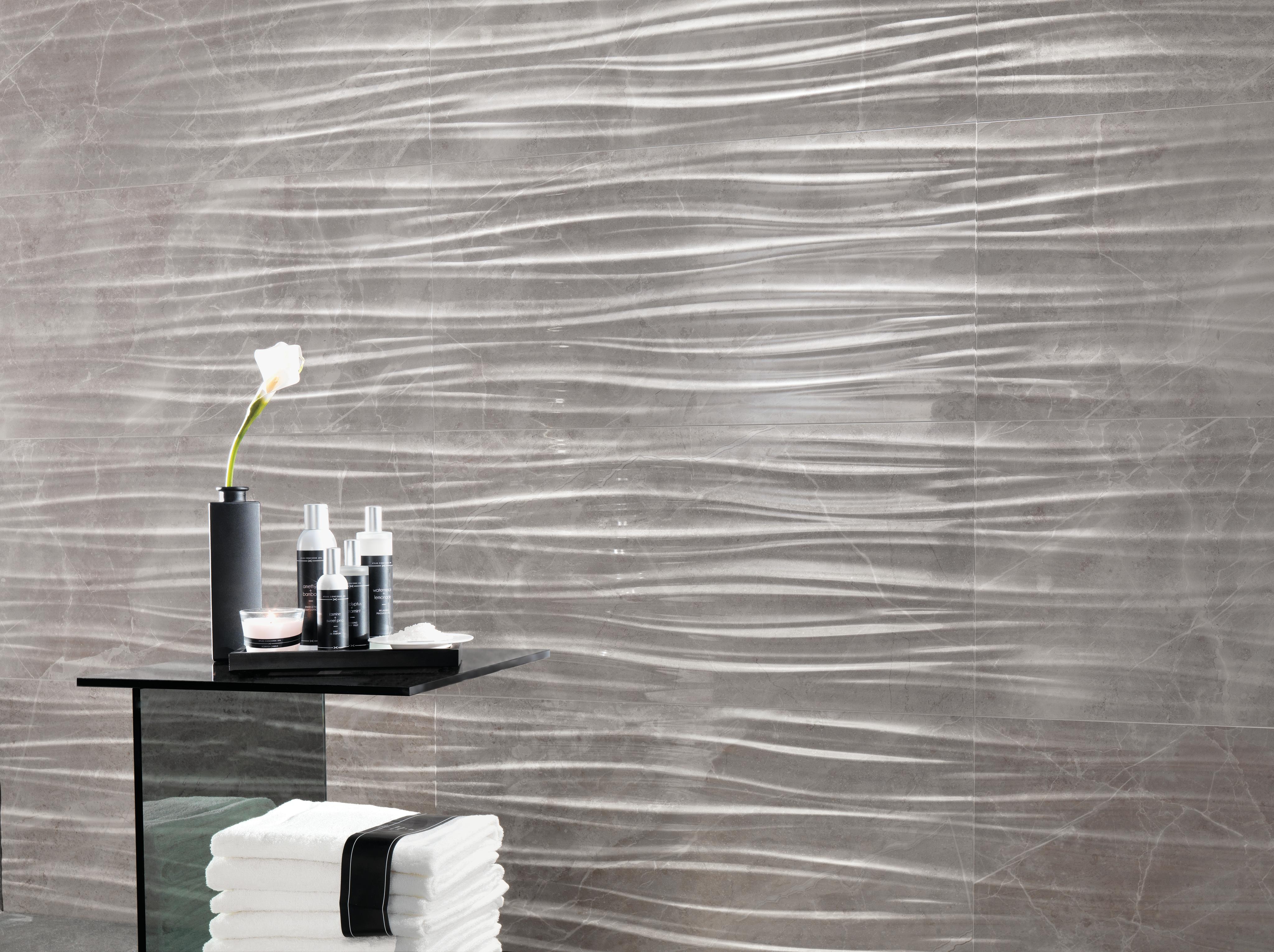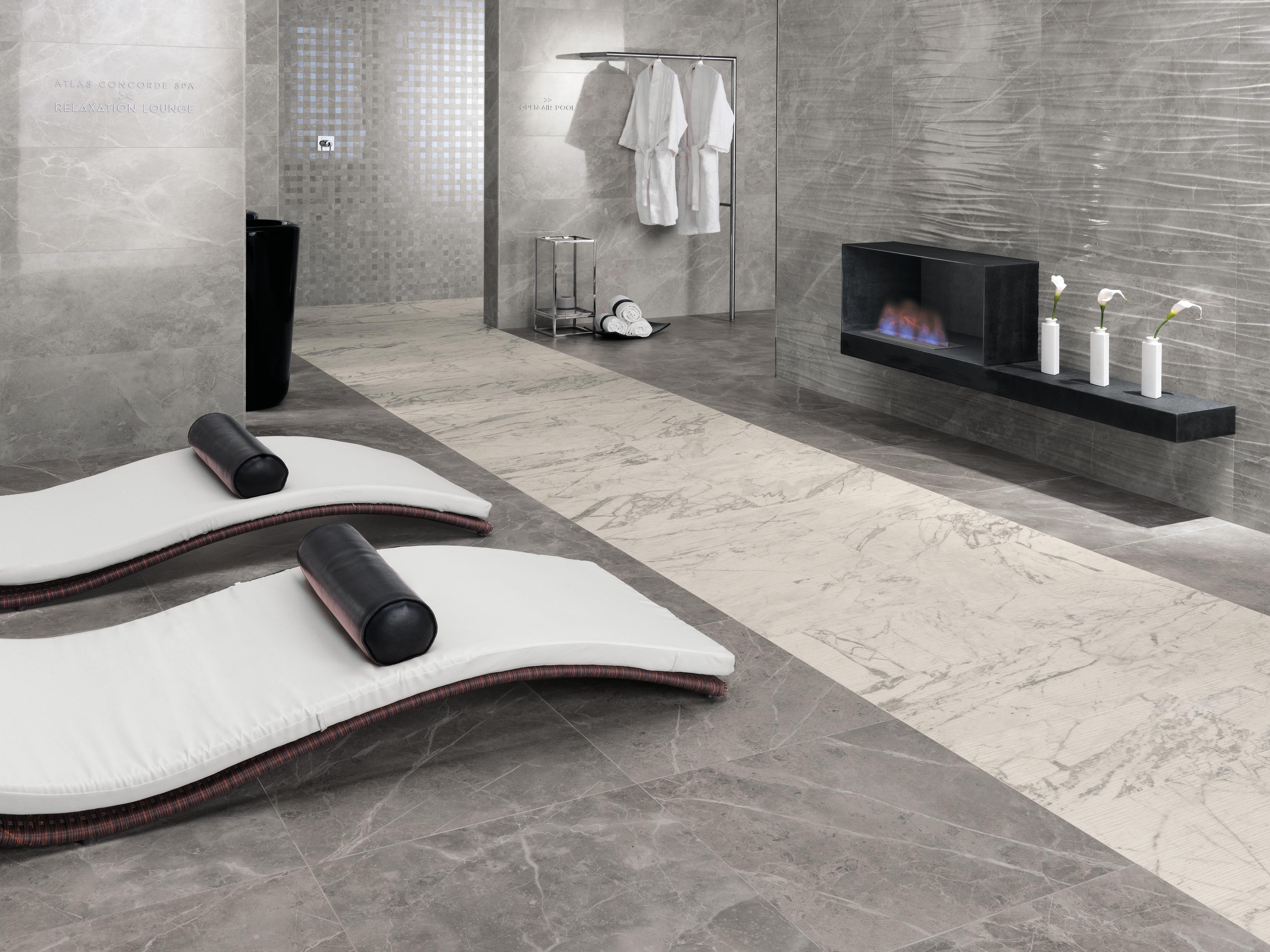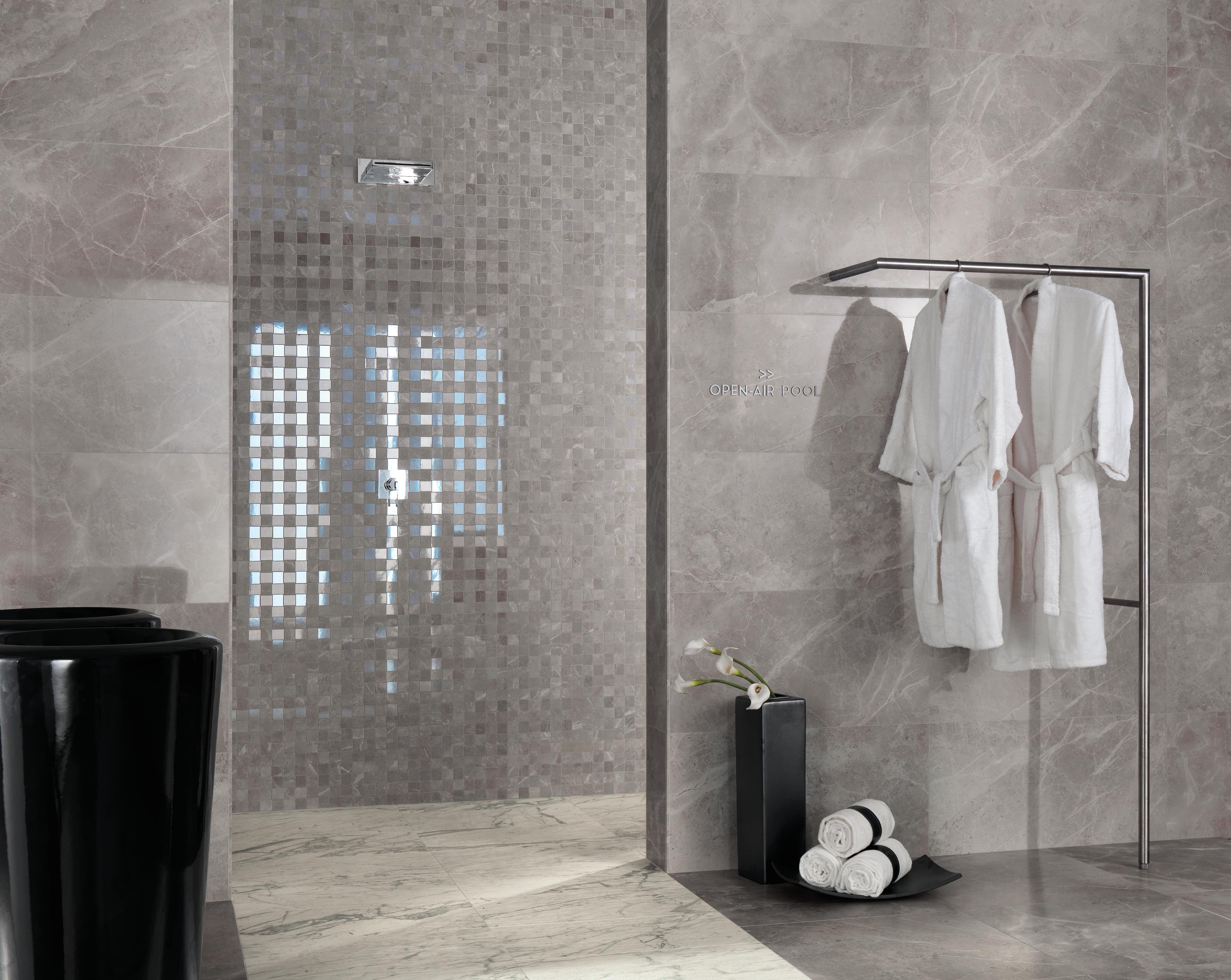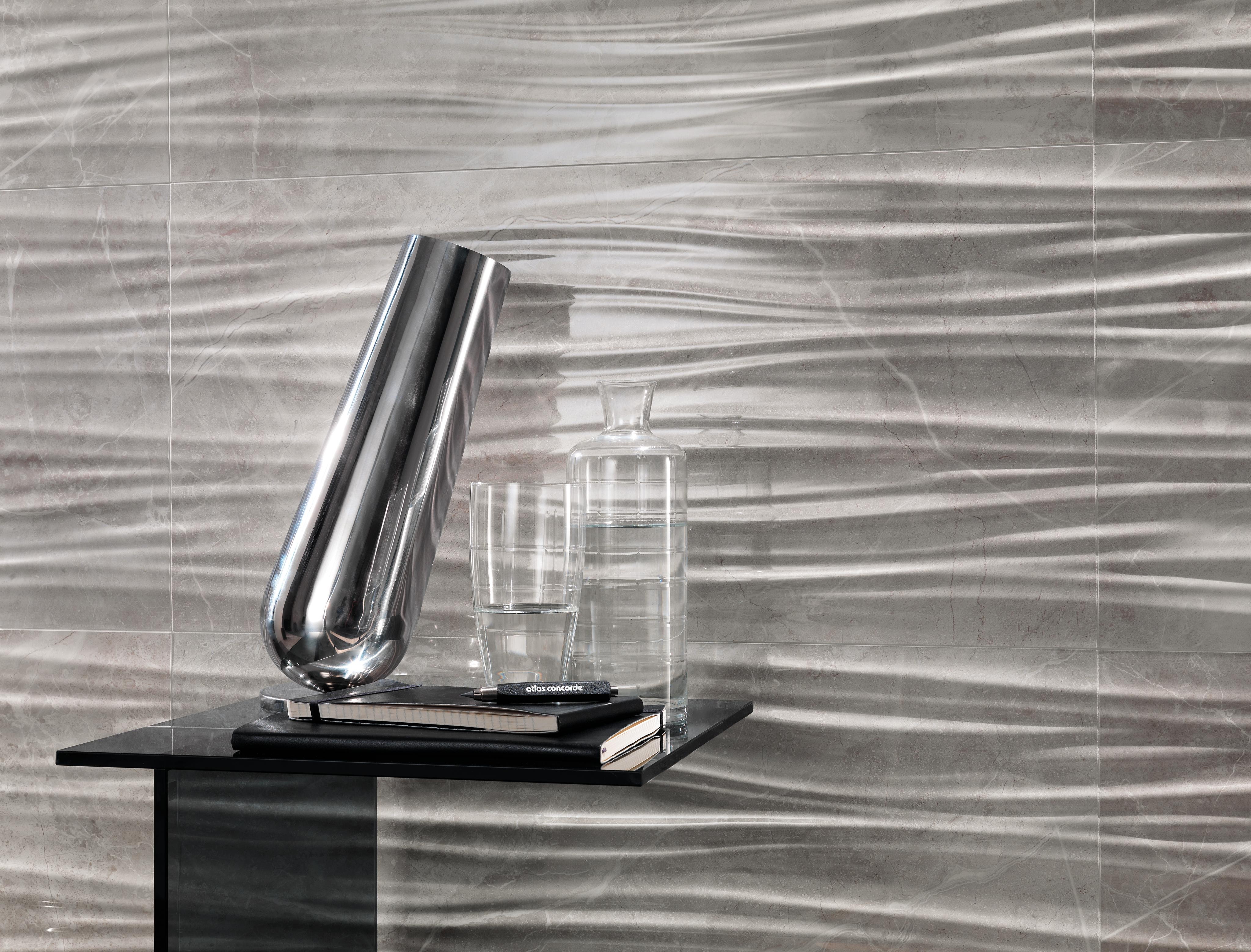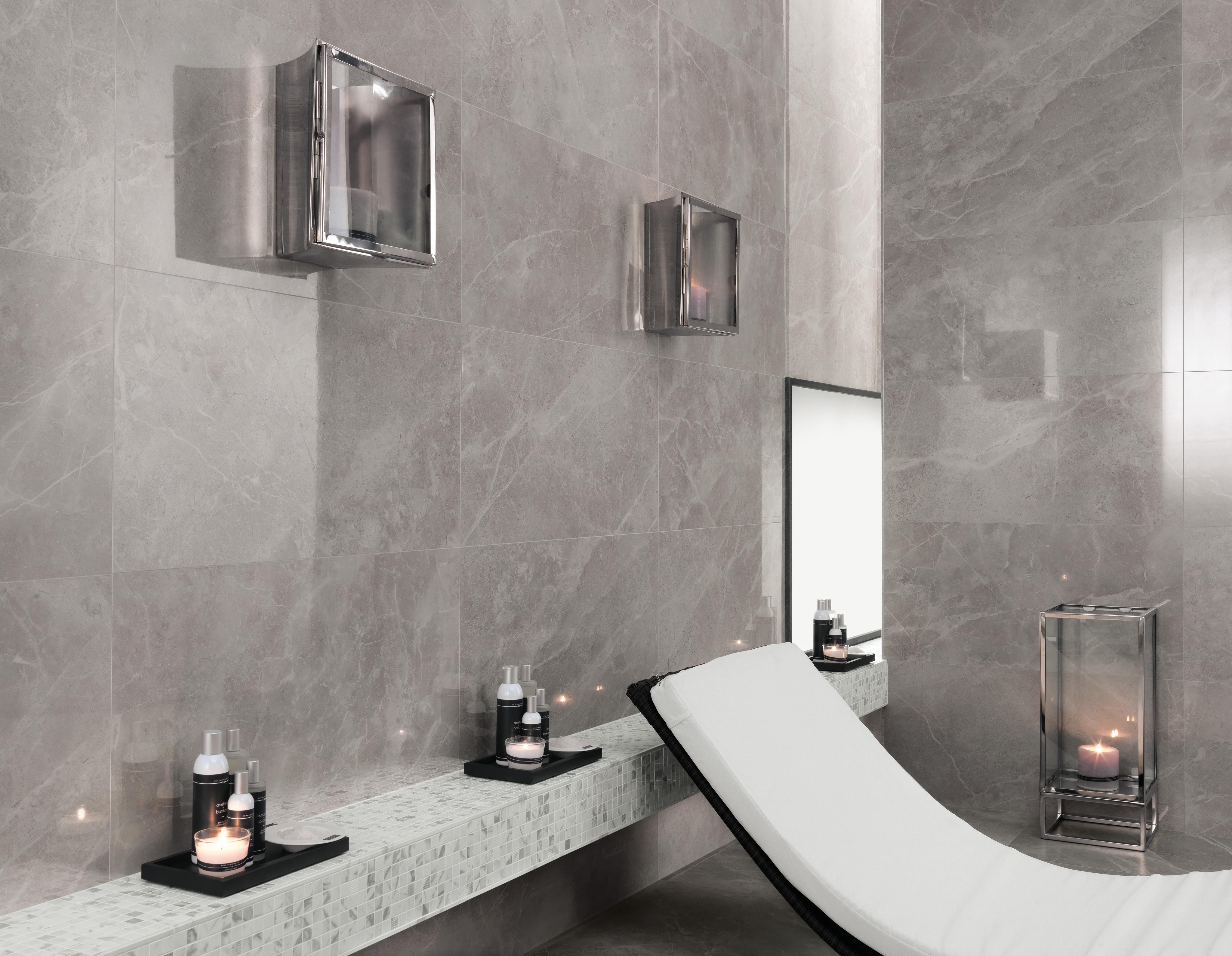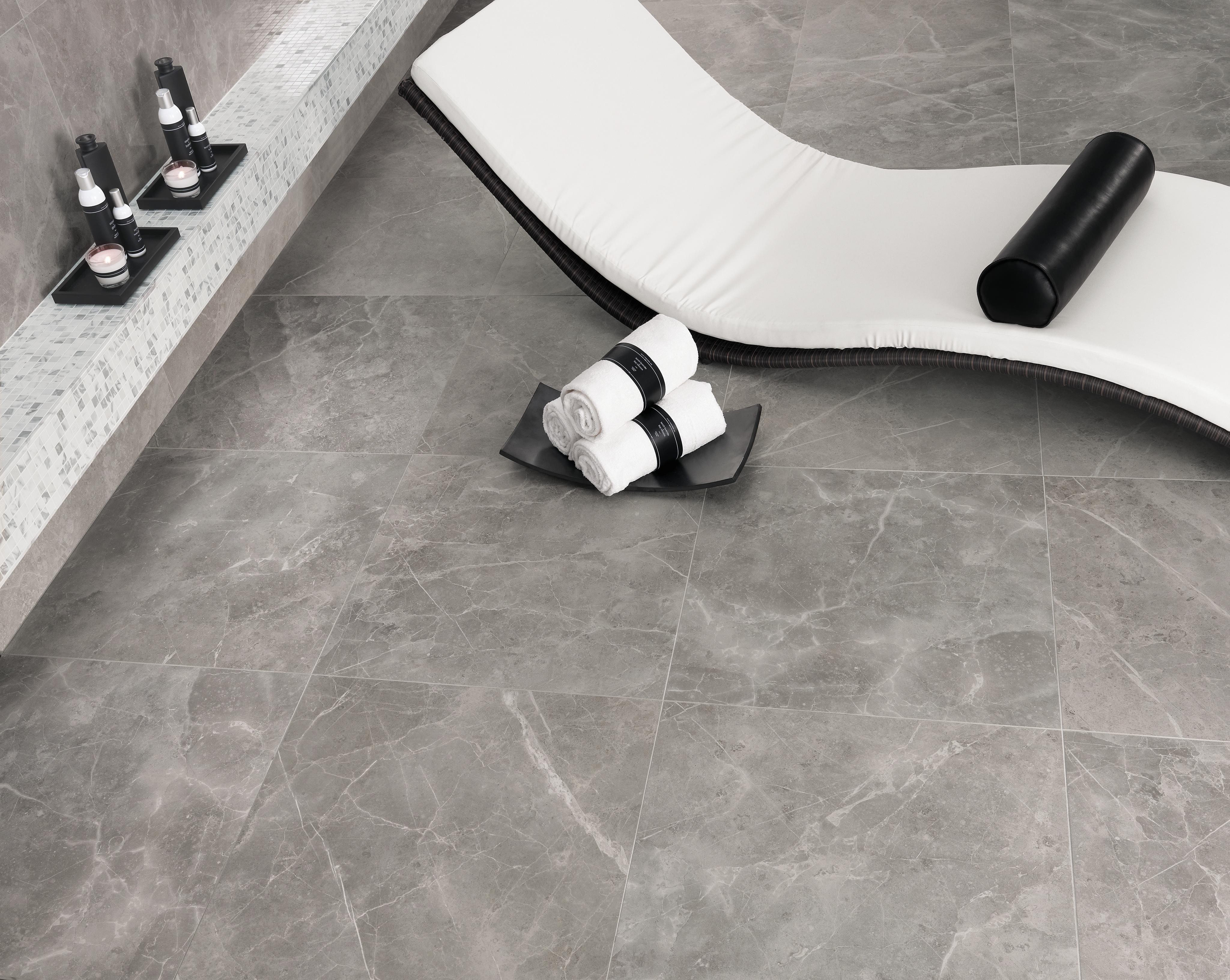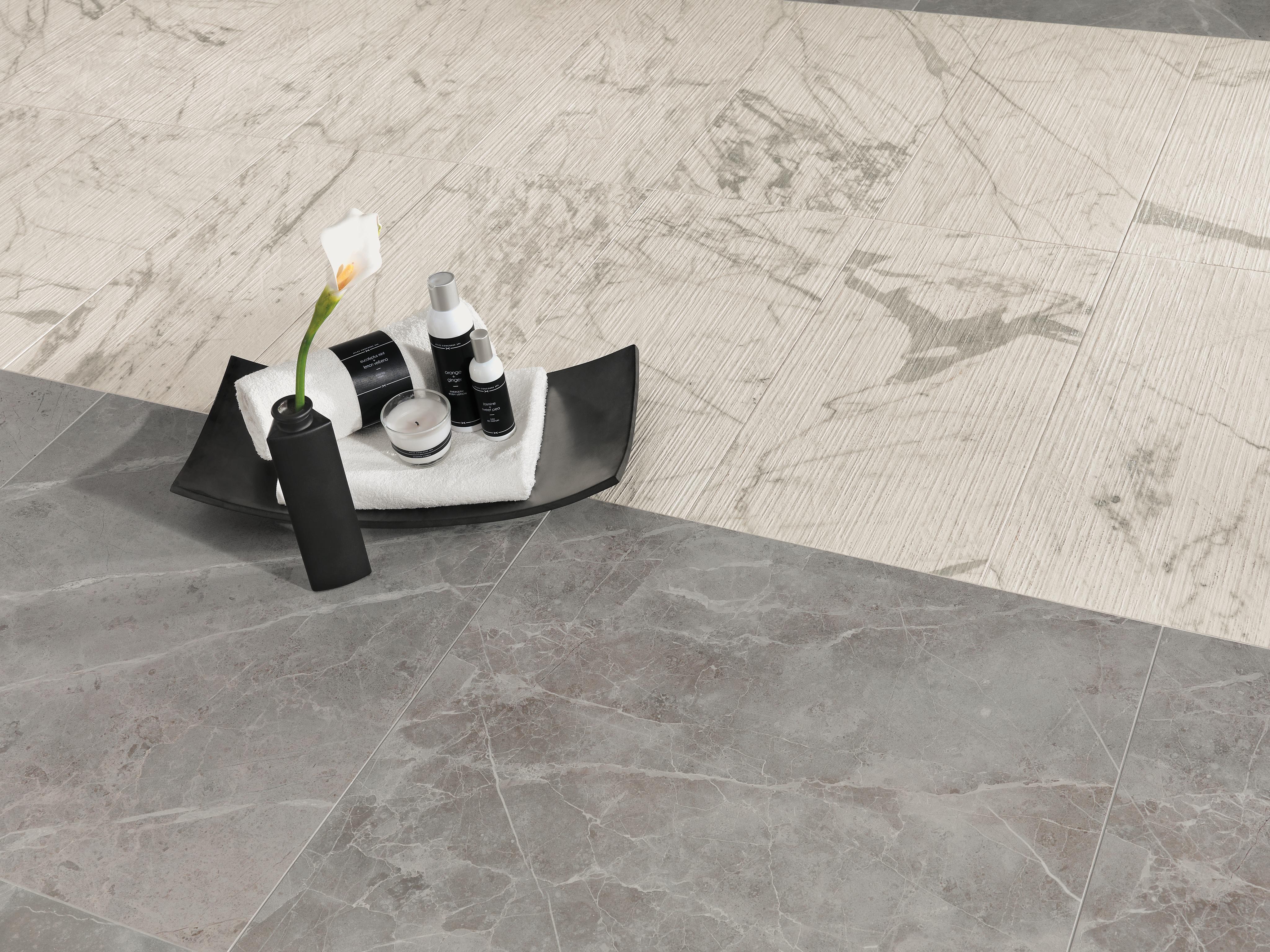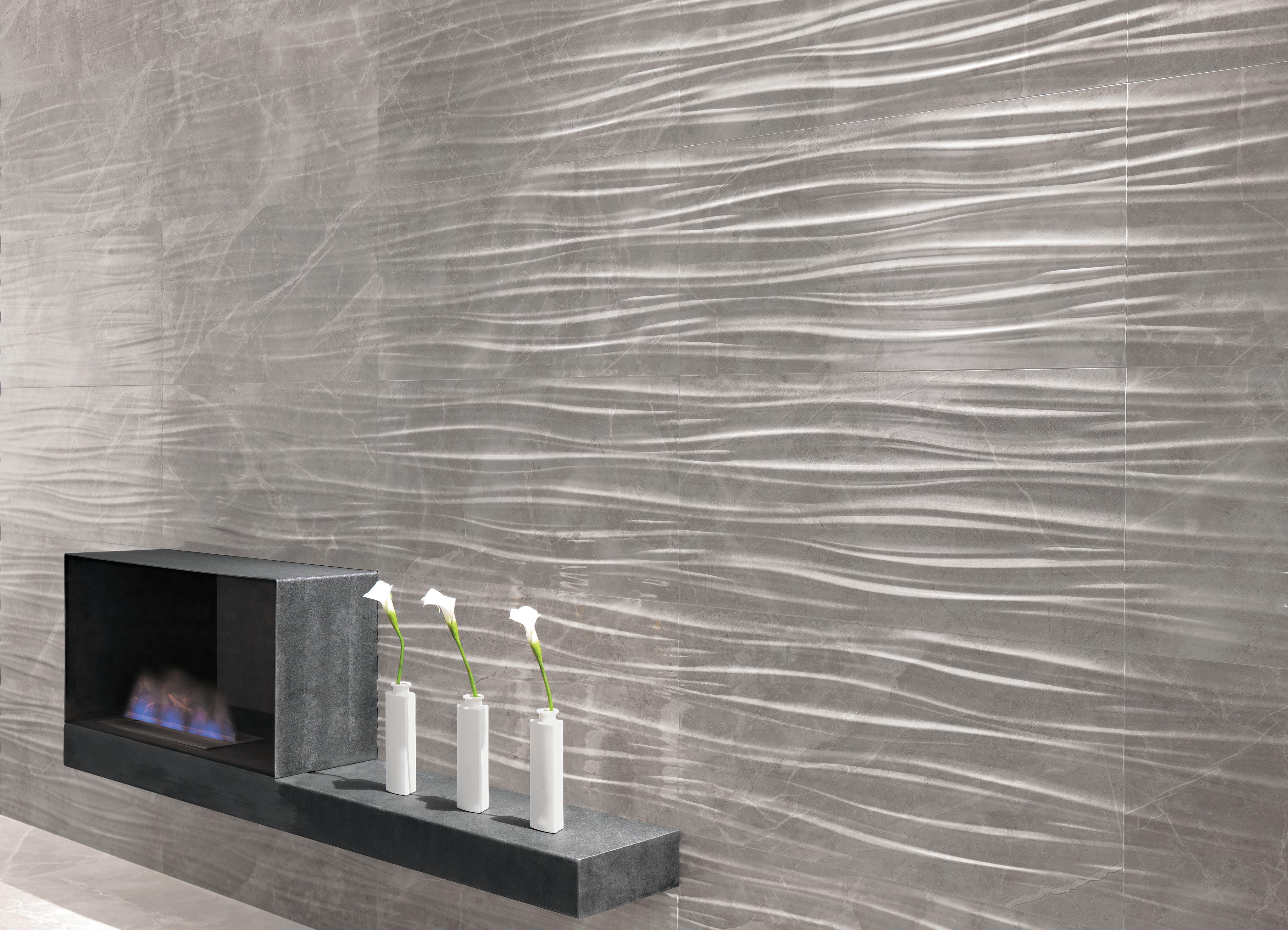 We are nearby. Visit the store.
Go the sales outlet section and find your nearest Atlas Concorde dealer.