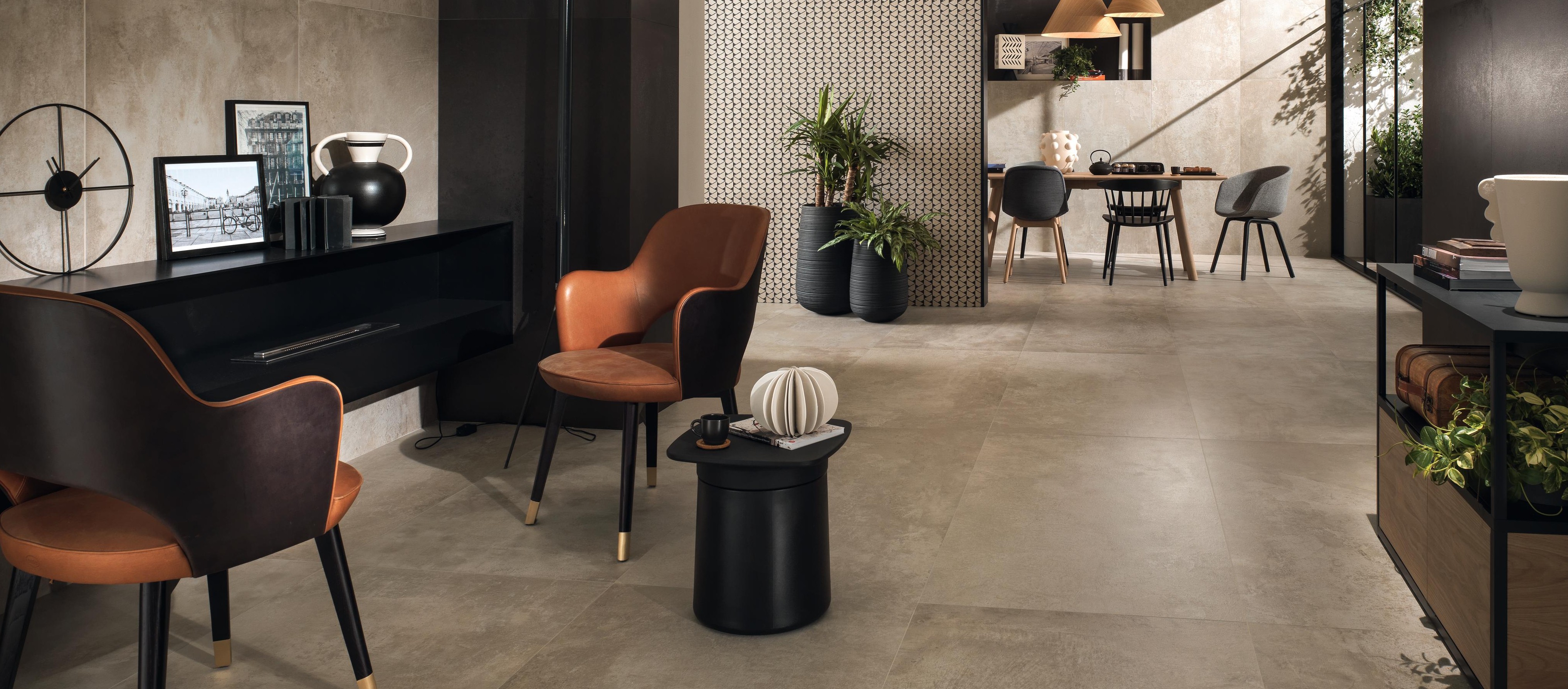 Gallery
The memory of the past face-to-face with the present
Raw
Explore the galleries and discover all the ambiances created using the RAW concrete-look collection
Warm and earthy, the flaked plaster effect porcelain tiles set the stage for tactile, colour evocations that reveal the seductive side of lived-in places. The aged plaster look echoes a time past that colours, architecture and furnishings re-invent in complete freedom of expression.
Raw strikes a perfect balance with the metal look with which it shares the industrial matrix, creating furniture in prefect shabby style. With its plaster look textures of almost arrogant material taste, Raw celebrates the signs of the passing of time, not only on the walls and structures, but also the floors.
We are nearby. Visit the store.
Go the sales outlet section and find your nearest Atlas Concorde dealer.