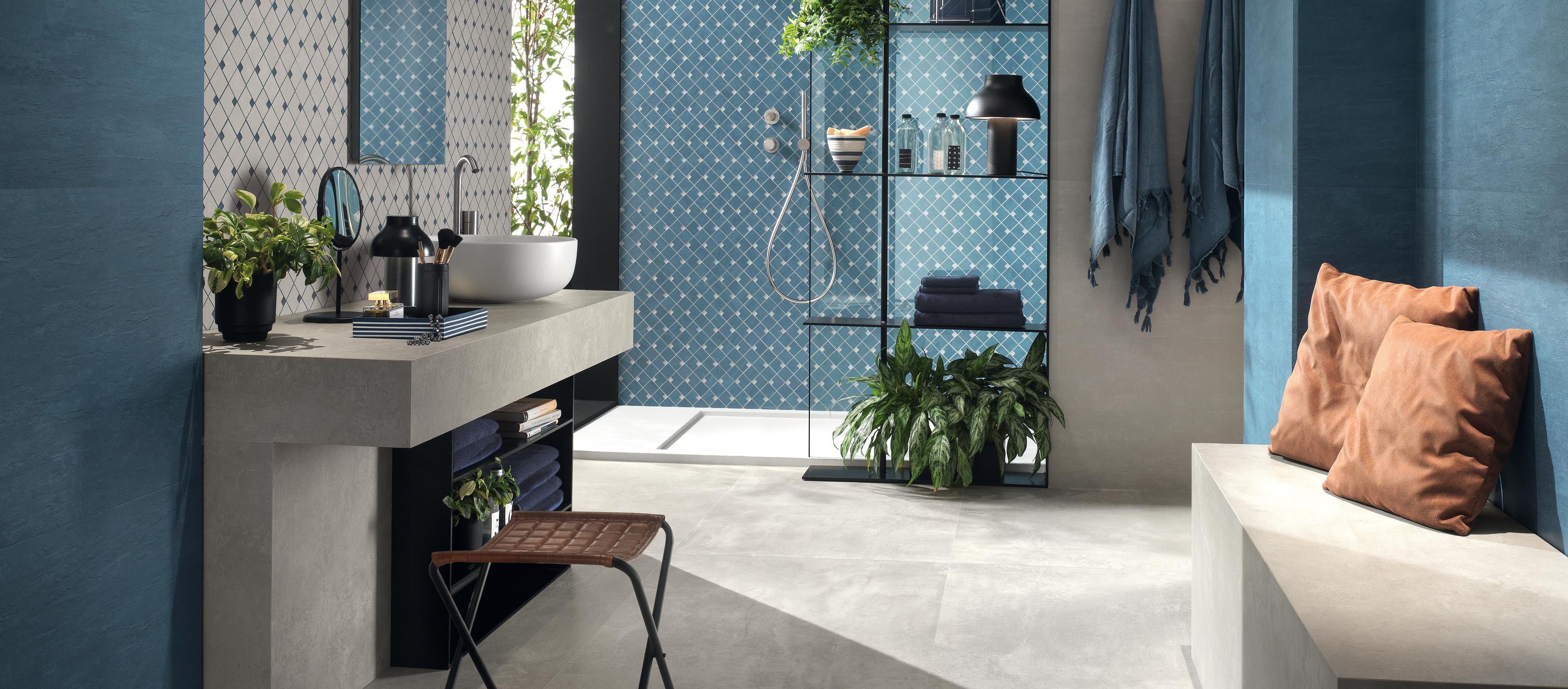 Raw
An astonishing plaster effect
Raw
An astonishing plaster effect
Unprecedented colours for realism with an astonishing plaster effect
In this bathroom, wings, volumes and niches take on a decorative dimension that is also highly practical. Pearl and Blue dress the space elegantly in a discreet contrast of hues that clarifies all the graphic wealth of the collection.
The porcelain tile washbasin top combines the aesthetics of the plaster look with the guarantee of a surface that will not change over time and integrates perfectly with the mosaic block that dominates the wall.
We are nearby. Visit the store.
Go the sales outlet section and find your nearest Atlas Concorde dealer.