Ideas for renovating your home, starting from the floors
We increasingly need versatile, beautiful, and easily sanitized spaces. Our homes will have to talk about us and our renewed desire to share.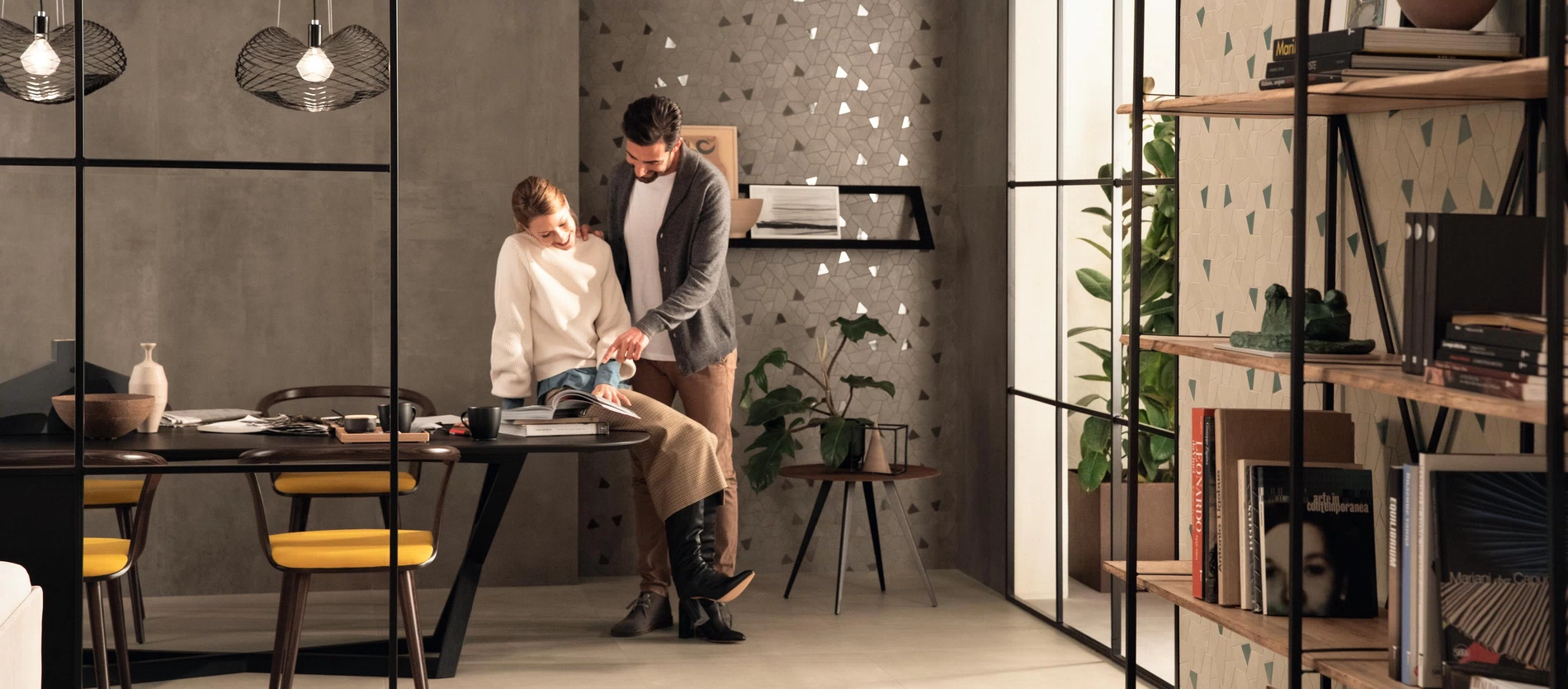 Micro-construction, understood as renovations and energy upgrades, is an opportunity to come up with new ideas and make the most of all the environments in your home or its outdoor spaces, to make the time spent at home even more pleasant.
For interiors, these new ideas can be eclectic, changing shapes and uses with just a few modifications: interconnected rooms that can easily adapt to different situations.
The living area can be redesigned and divided into two or more spaces depending on its size, just as your children's rooms can be designed to accommodate different areas for study and play. All with wall and floor finishes that add a strong identity to the space, part of a total look for the house.
Porcelain tiles, in particular the version with a reduced thickness which can be installed over top of pre-existing surfaces, are ideal for reclaiming domestic spaces.
Kitchens and living rooms become places where friends and family can spend time together. Even here ceramic tiles, one of the healthiest materials in the construction sector, plays a central role. We've gotten to know the versatility of the collections that, in addition to being used for floors and walls, can also cover kitchen countertops as well as furniture, tables, and shelves.
The concept of interior cladding is evolving, and the applications for
large formats
range from covering walls and floors to cladding furnishing elements: kitchen counters, washbasins, tables, shelves, and so on. Atlas Concorde's Large Formats offer stylish solutions in perfect harmony with the company's entire range of surfaces.
Playing with different sizes, from large slabs to small tiles, and a wide range of textures with a
wood effect
,
stone effect
,
marble effect
, and
concrete effect
allows for an infinite array of esthetic combinations.
Adding a second
bathroom
, even a small one, is a challenge for architects at a time that has taught us that we must also find space for body care, for everyone and at the same time.
Some spaces that were considered "accessories" can be adapted and enhanced. Consider for example a cellar or an attic that can be renovated to accommodate some family activities, from teleworking to a small gym or a hobby and play area.
Arkshade is a collection designed to convey freedom of expression, and its medium and small tiles are ideal for walls in small environments. A mix of suggestions for decorating living spaces like kitchens and bathrooms in coordination with other Atlas Concorde collections.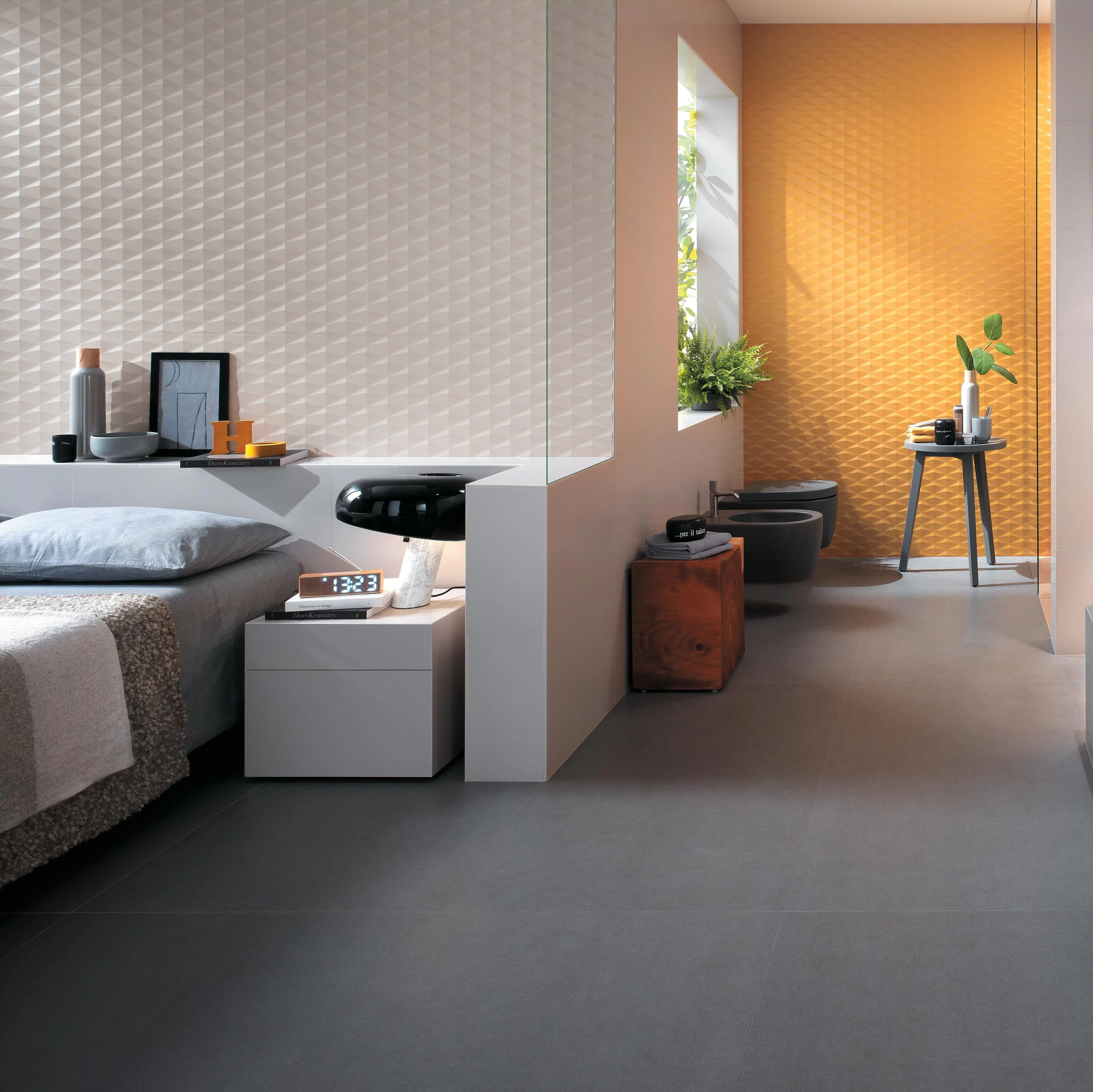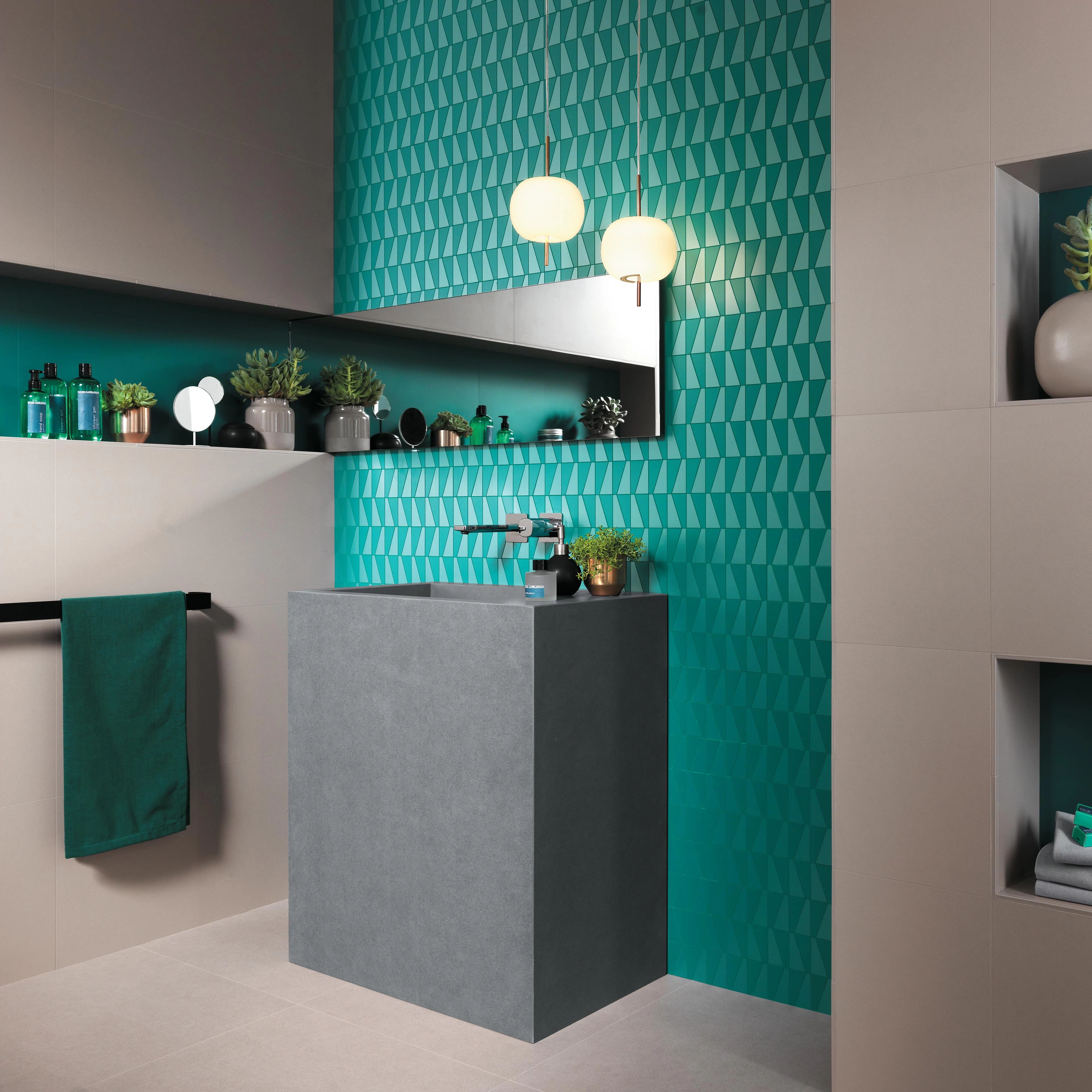 Private terraces or gardens that today are used only by botany lovers can become a vital extension of the home, even during less hospitable seasons. It will therefore become increasingly common to redesign and renovate outdoor spaces, and porcelain tiles offer a wide range of possibilities to create a stylistic dialog between the indoors and outdoors, with all the ease of quick dry installation.
Aix is a contemporary collection that recalls the original flooring of an 18th-century French villa. Its worn look reinforces the link between the interior living space and surrounding nature, creating stylistic continuity indoors and out capable of projecting the perception of indoor environments looking outwards
No less important is the decoration of the building and the possibility of renovating the building's exterior with insulated and ventilated solutions of proven durability. To save on costs and greatly increase interior comfort.
Ceramic surfaces are therefore among the top choices for the repurposing of ventilated facades, chosen by many well-known Italian and international architectural firms as one of the best materials for adding character and identity to their projects.