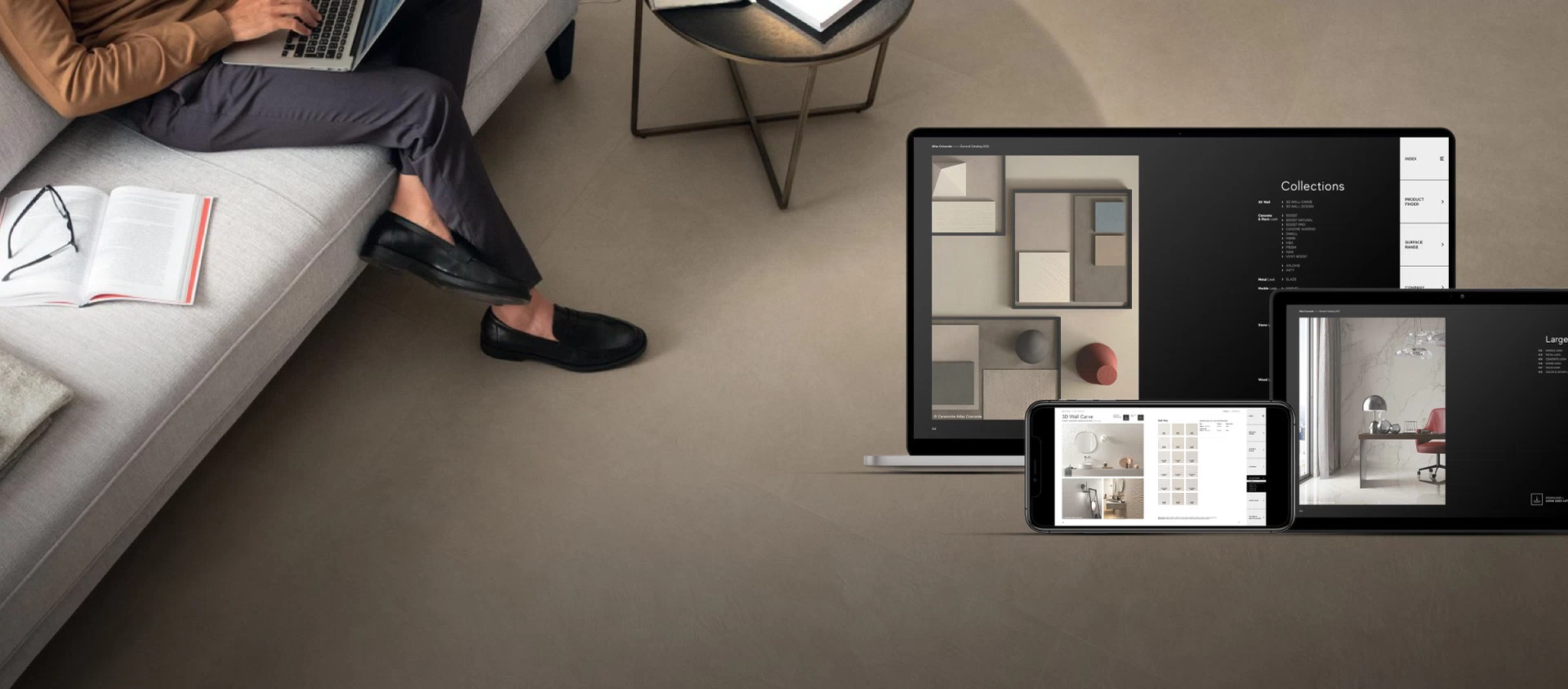 Collection
Atlas Concorde General Catalog 2022 is available online
The new 2022 Atlas Concorde General Catalog is available online, in our website's download section.
The 2022 General Catalog is a practical working tool available to architects, designers, and retailers that can be downloaded and displayed on any computer, tablet or mobile device. Its pages are filled with the entire Atlas Concorde product range with up-to-date data sheets, images, photos, and all the details on floors, walls, outdoor surfaces, and large slabs.
The always-visible menu makes it easy to navigate your way through the various collections to find codes and products. The new Product Finder and Surface Range sections make it even easier to browse, by sorting surfaces in alphabetical order, by look, and by size. With a simple click on a single image you'll have access to the entire collection, so as to quickly identify the best solution for your stylistic and design needs.
The catalog is prefaced with some background on the company, clearly and concisely presenting the values that distinguish the Atlas Concorde brand: innovation, research, technology, style, and international reach.
Download the catalog now and find inspiration for your projects.