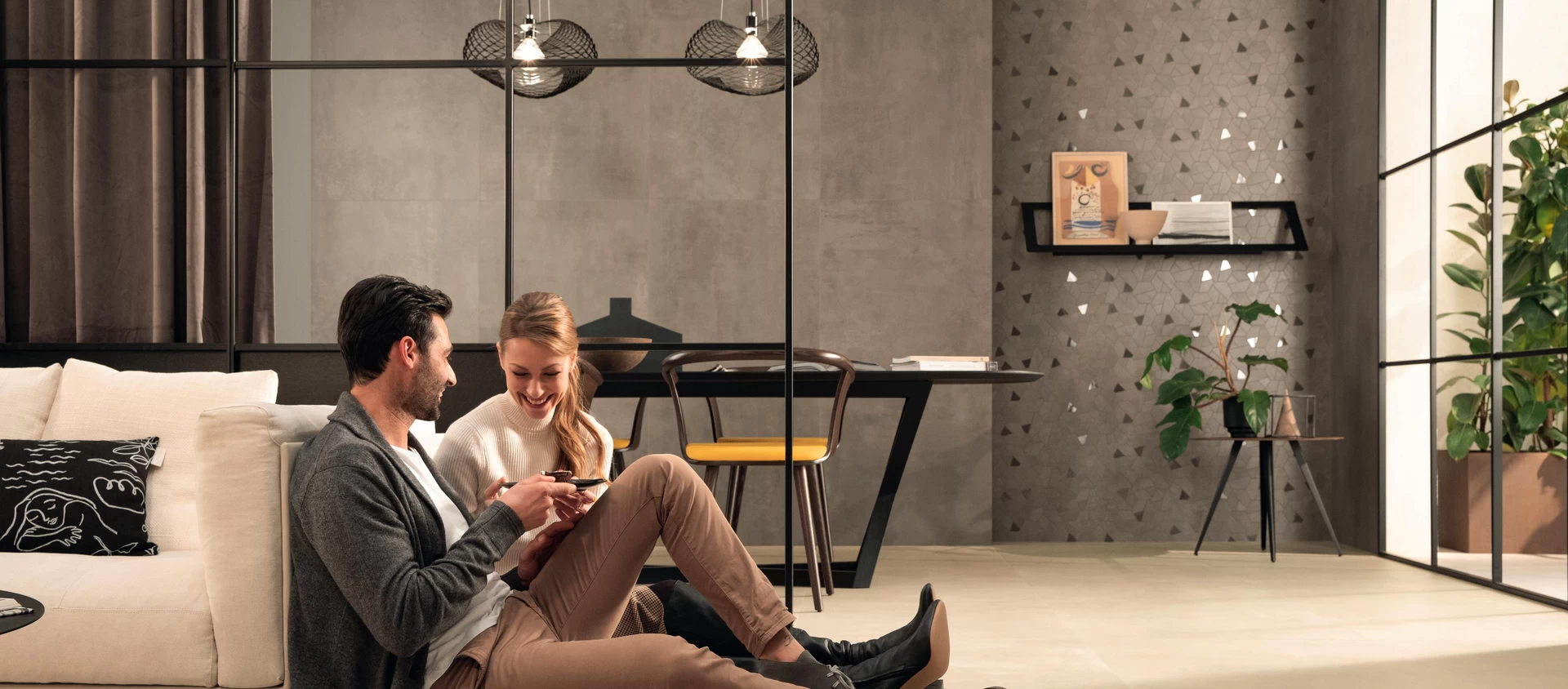 Collection
Boost Pro: The Warm Concrete Effect
With Boost Pro, Atlas Concorde's concrete-effect range expands, forging new frontiers of contemporary design.
In line with the latest trends in contemporary living with an urban chic style, Atlas Concorde presents Boost Pro, a collection of porcelain floors tiles and white body wall tiles designed to decorate indoor and outdoor spaces with a metropolitan appeal.
The slight "spatula" effect evokes the authenticity of craftsmanship, increasingly popular in contemporary design projects where the imperfection of a "handmade" look is an expression of value and attention to detail. Boost Pro complements the range of the Boost collection, based on the "cool" tones of the concrete effect, adding five warm colors. Produced using the same surface structure, they offer a unique color palette in terms of breadth and variety, allowing architects, interior designers, and planners to create new, personalized combinations.