Company
Lifestyle Lab by Atlas Concorde
At Cersaie 2016, Atlas Concorde presented Lifestyle Lab, a concept area that surpasses the traditional division of space, breaking it into micro-areas rich with personality, for a fluid experience combining beauty, functionality and wellness.
Main lobby
For the floor and wall tiles were used large porcelain stoneware slabs of the Marvel XL collection, providing great visual impact to the design of spectacular spaces.
Day spa and Lounge garden
The Marvel Stone collection combines surfaces inspired by sophisticated, luxurious marble and others having a simply elegant and natural stone look. The collection includes outdoor flooring having a 2 cm thickness, the focus of the Lounge garden, combining the look of stone with excellent technical properties.
Body care shop
A space dedicated to face and body care products was designed using the dramatic three-dimensional surfaces of 3D Wall Design, rich with elegant designer surfaces. The range includes new Mesh and Plot textures, characterised by wavy lines that create rhythmic waves on the surface, along with Angle and Kite, featuring abstract designs and elegant geometric play.
Sweet couture
The space is enriched by BRICK ATELIER, a collection of precious ceramic wall tiles having a marble effect measuring 8×31.5 cm, for bright, fresh walls. In the bathroom, the diamond Brick Atelier Bevel tiles are a sophisticated take on original New York Subway tiles.
Fashion atelier
A retail boutique featured the shiny, reflecting surfaces inspired by Venetian Terrazzo from the MARVEL GEMS collection, creatively and elegantly reinterpreting a traditional theme from a contemporary point of view. In the bathroom, the Marvel Gems wall tiles introduced the Venetian Terrazzo theme with a refined shade of blue. A second boutique was enveloped in the warm appeal of surfaces inspired by furnishing fabrics from the ROOM collection, a project of coordinated floor and wall tiles for a chic and decorative interior design.
The design of the Cersaie 2016 Atlas Concorde exhibition space was developed by MPA Mattia Parmiggiani Architects, and realised together with some important architecture and design brands – Astro Lighting, Cea Design, Cielo, Fabbian, Living Divani, Luceplan – which supplied furnishing accessories.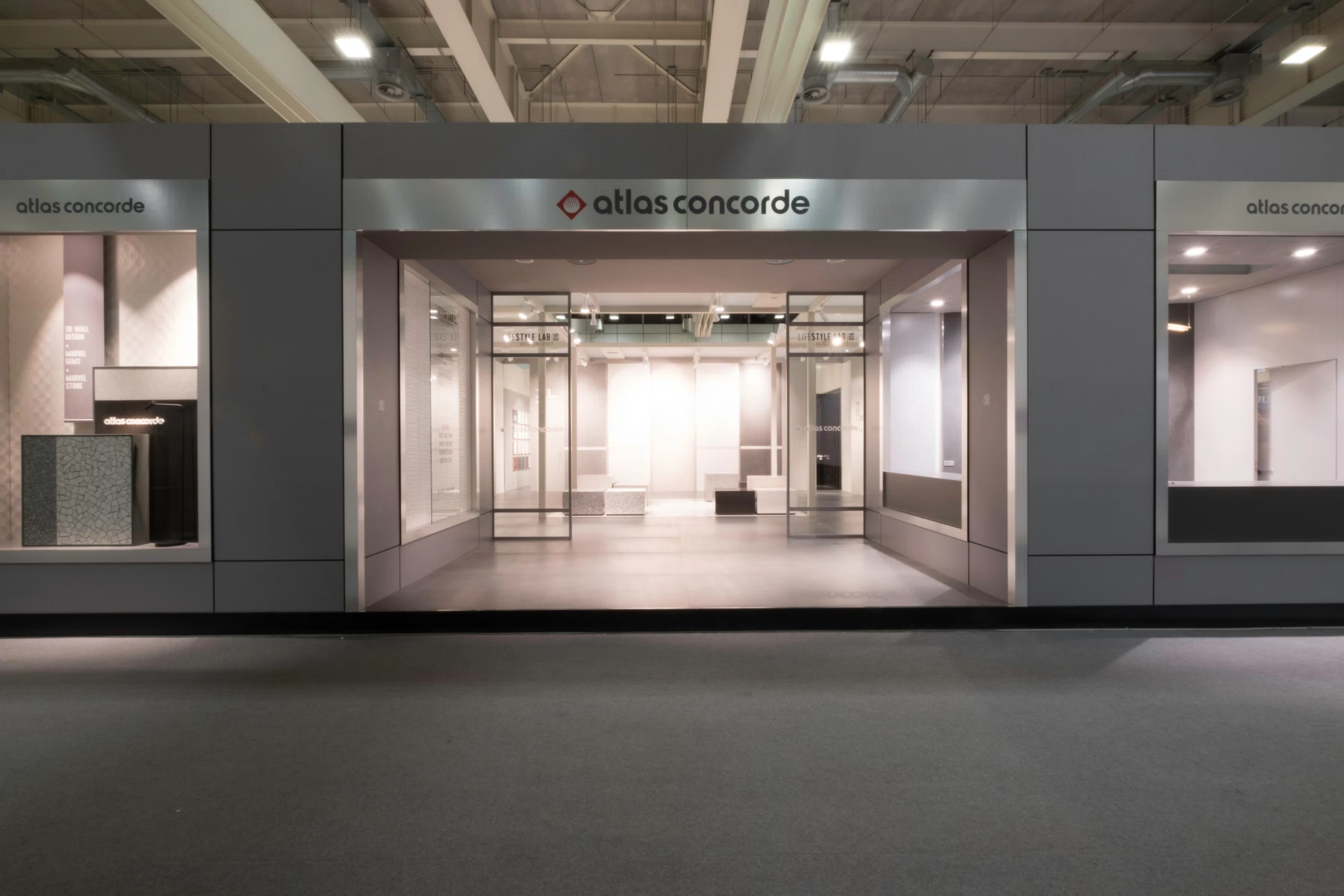 AtlasConcorde Cersaie2016 Italia 011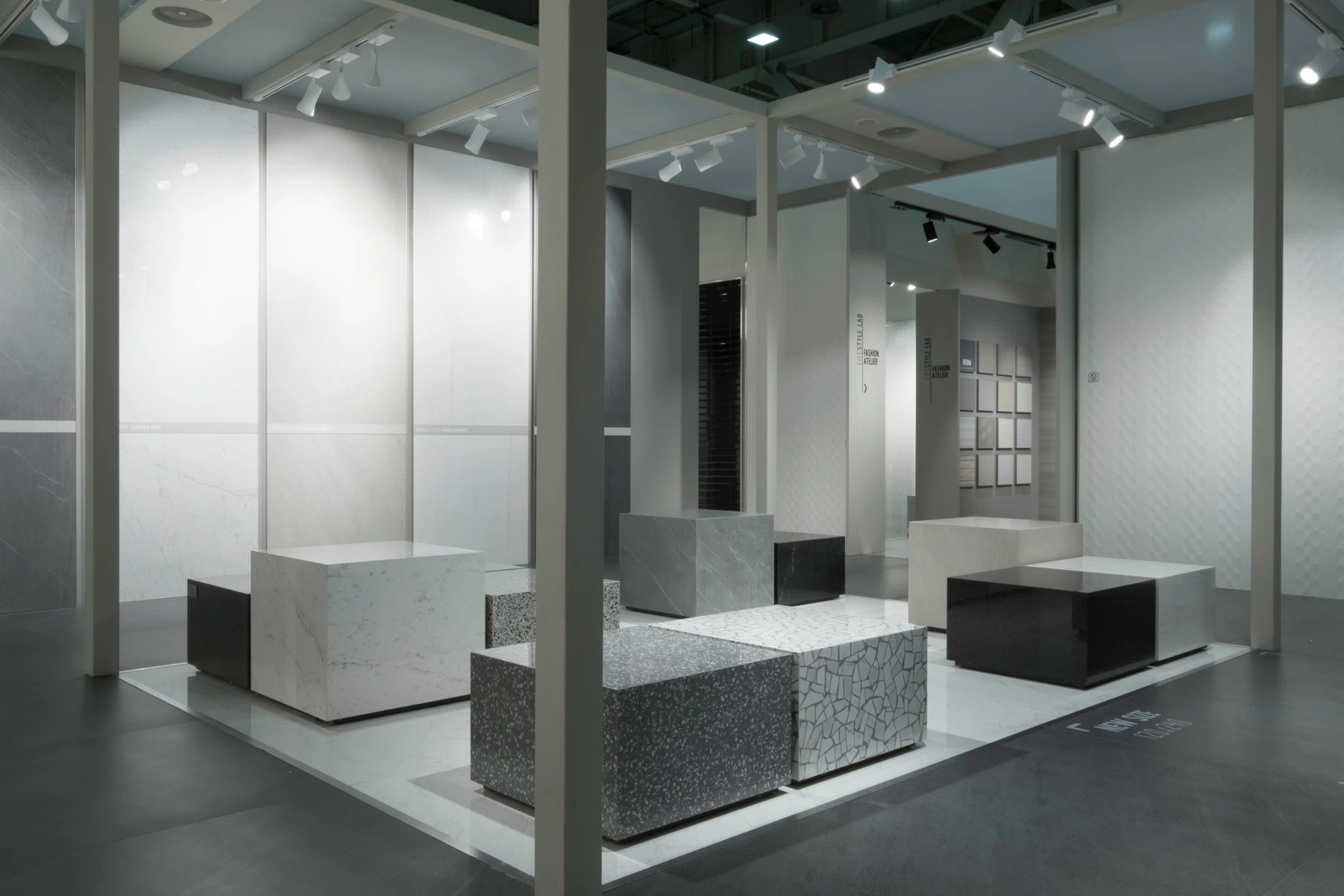 AtlasConcorde Cersaie2016 Italia 009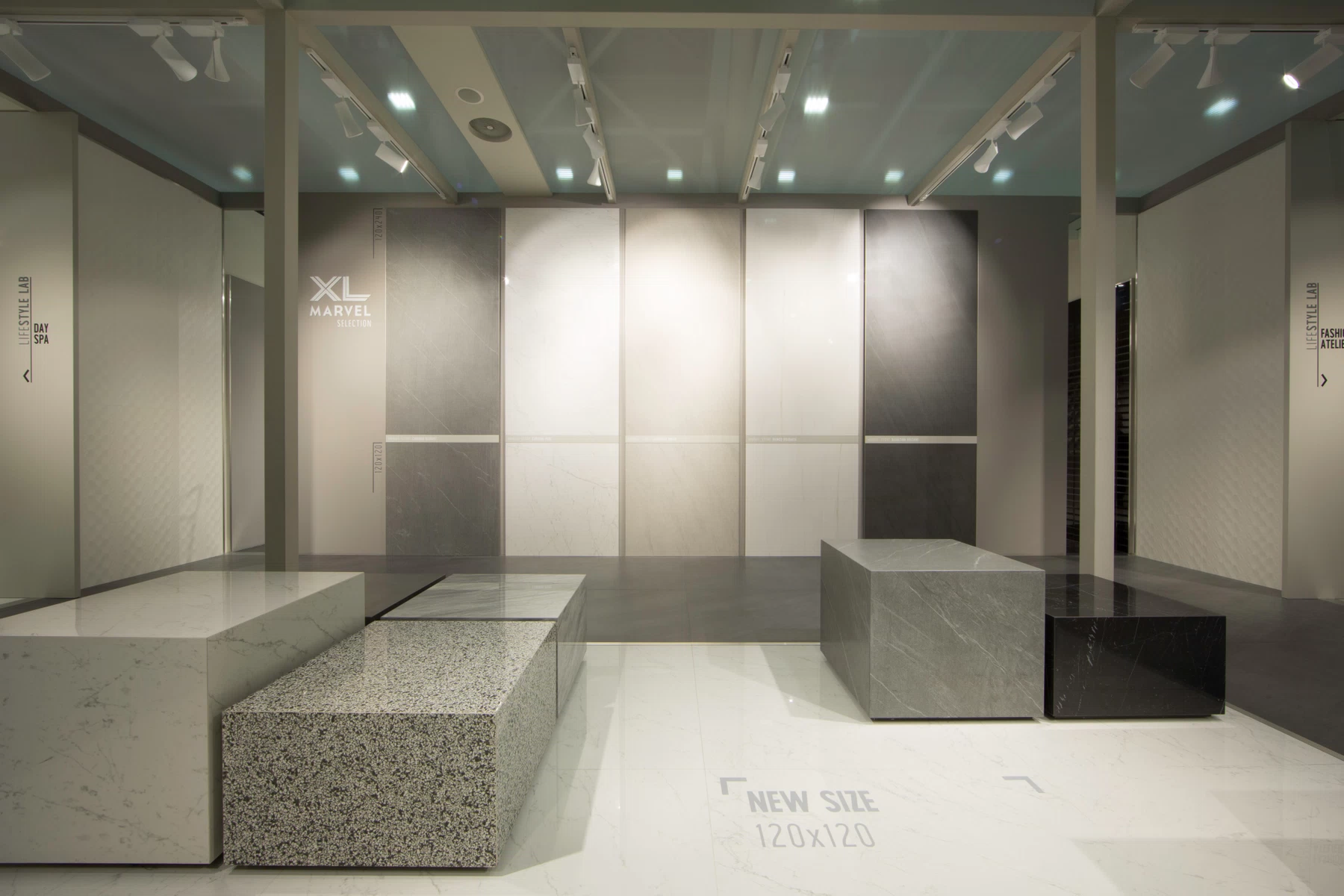 AtlasConcorde Cersaie2016 Italia 006
AtlasConcorde Cersaie2016 Italia 008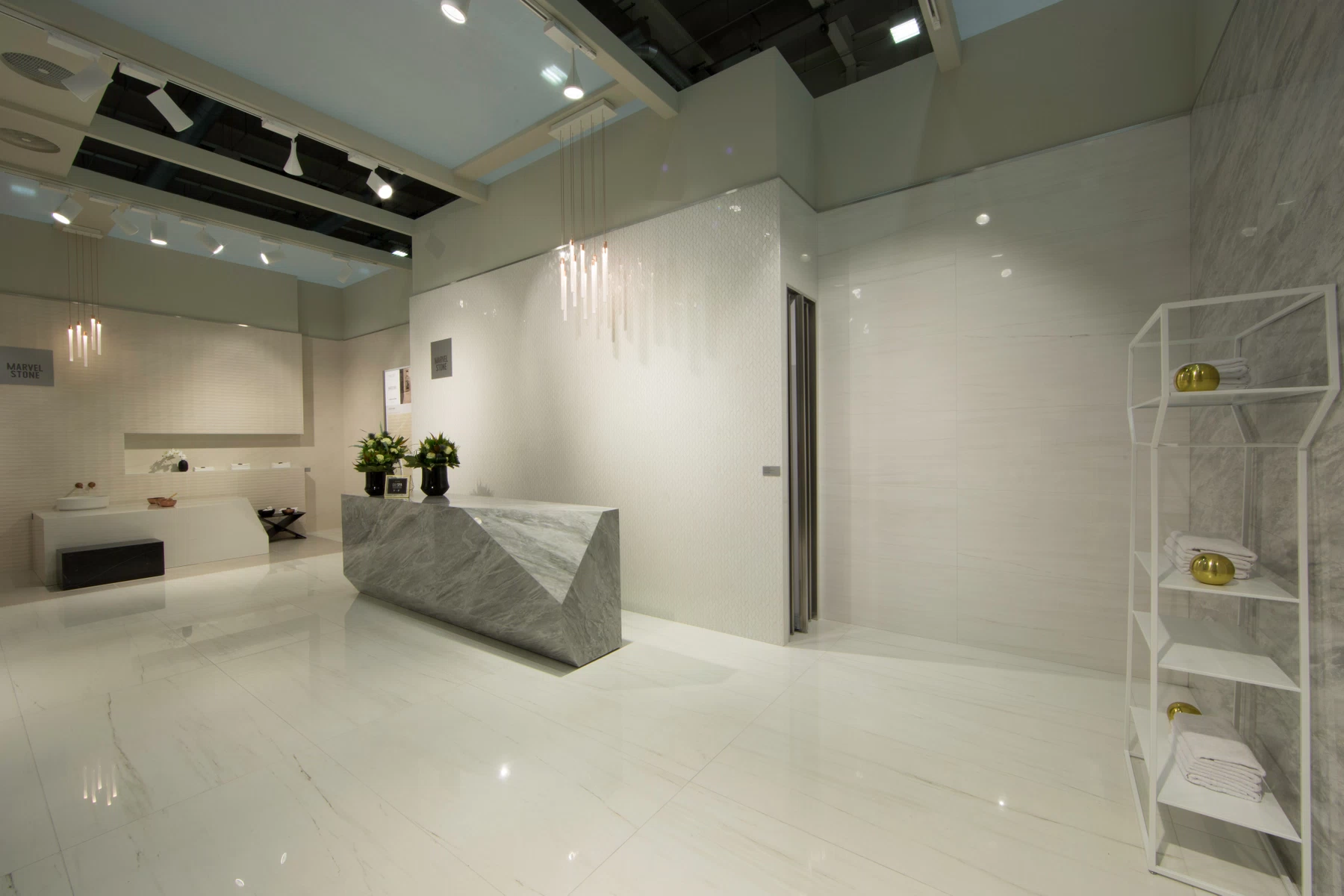 AtlasConcorde Cersaie2016 Italia 024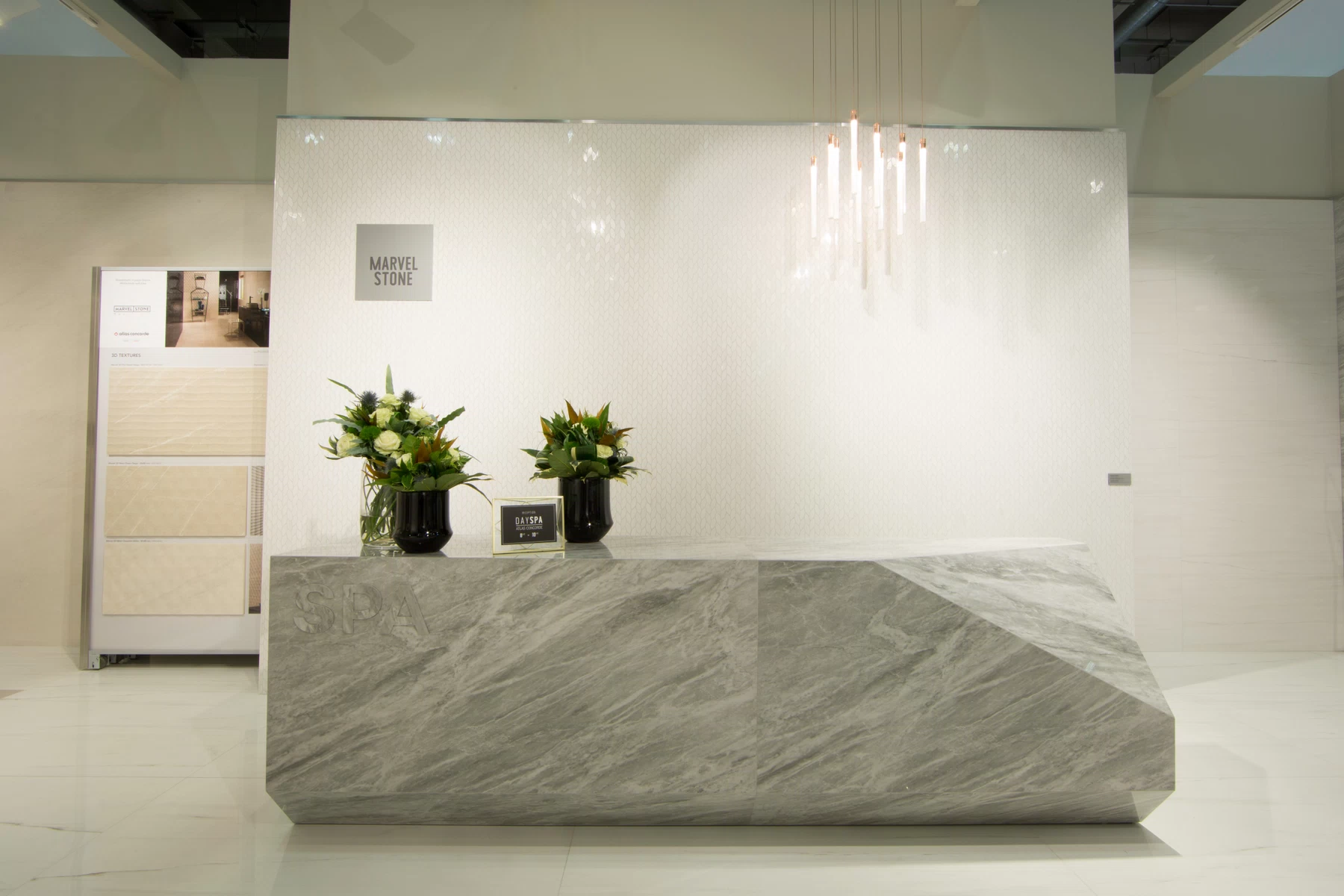 AtlasConcorde Cersaie2016 Italia 026
AtlasConcorde Cersaie2016 Italia 025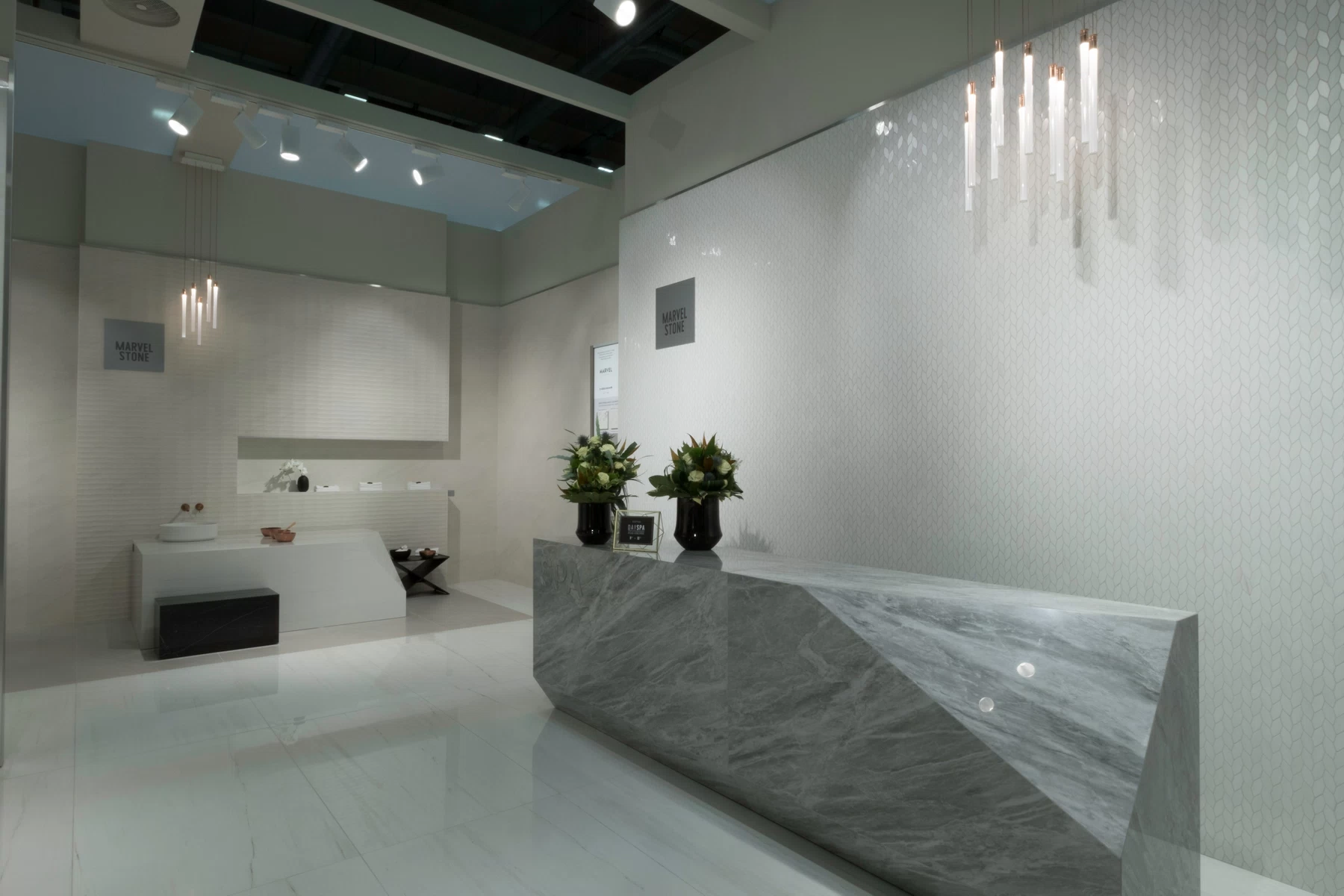 AtlasConcorde Cersaie2016 Italia 027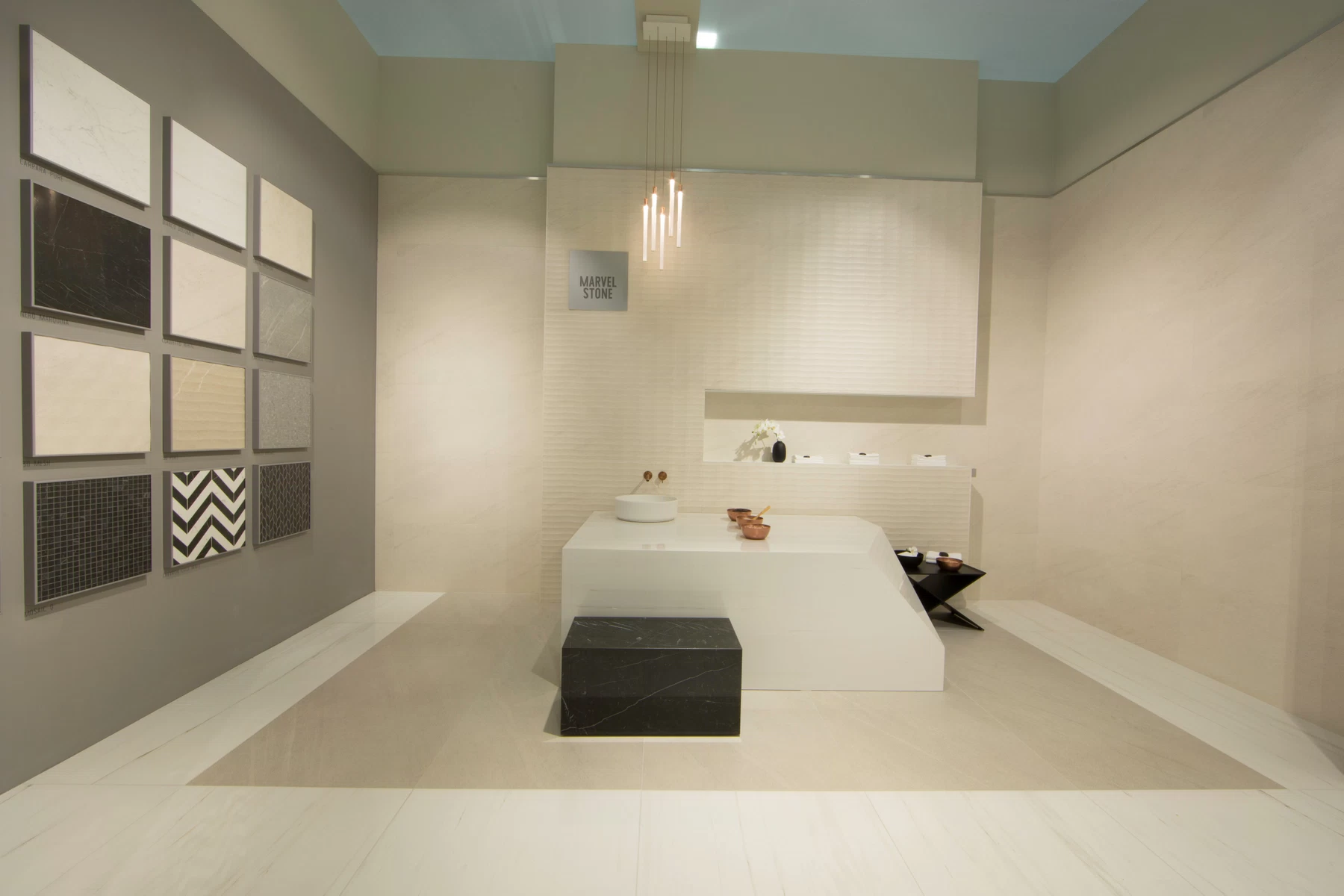 AtlasConcorde Cersaie2016 Italia 033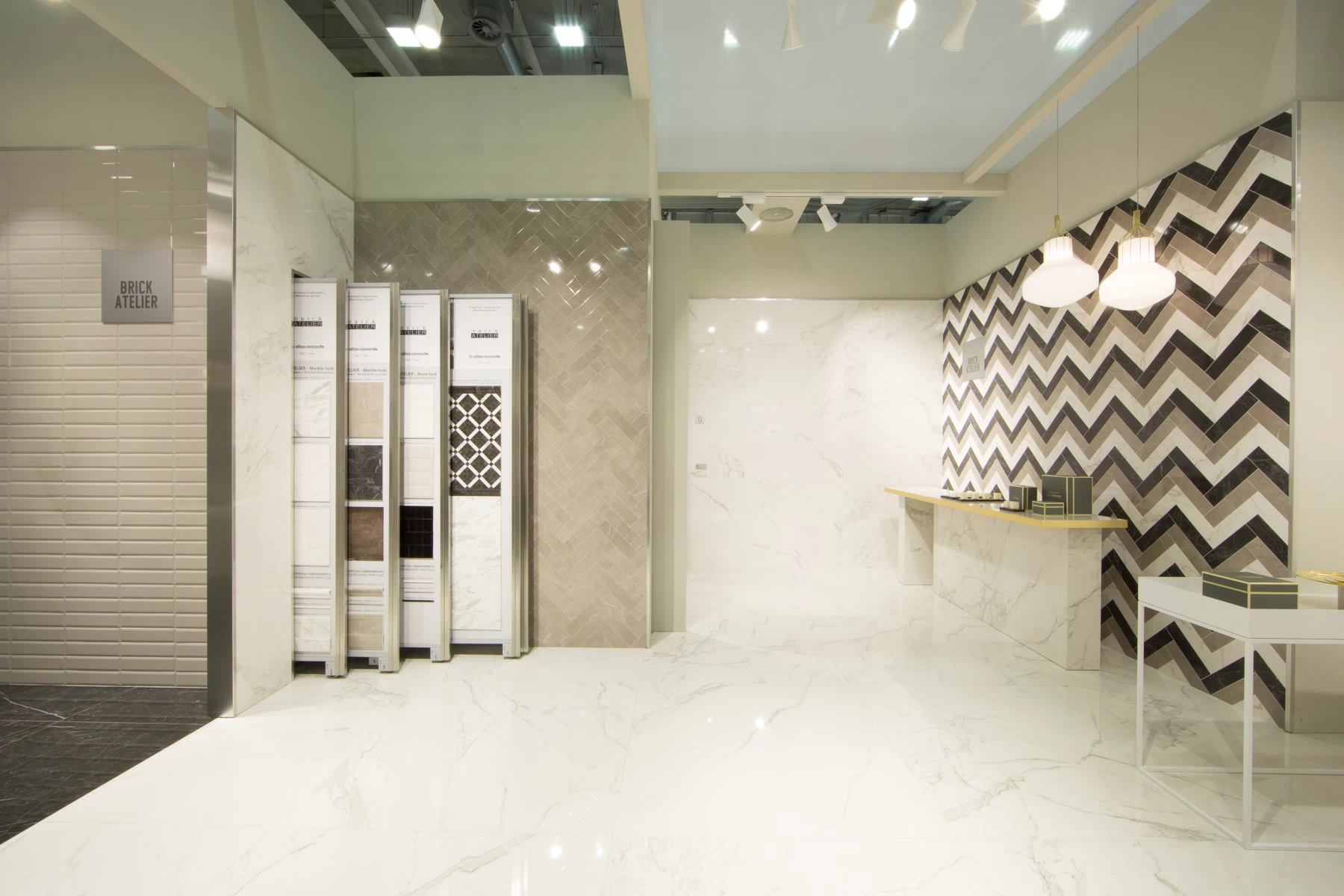 AtlasConcorde Cersaie2016 Italia 049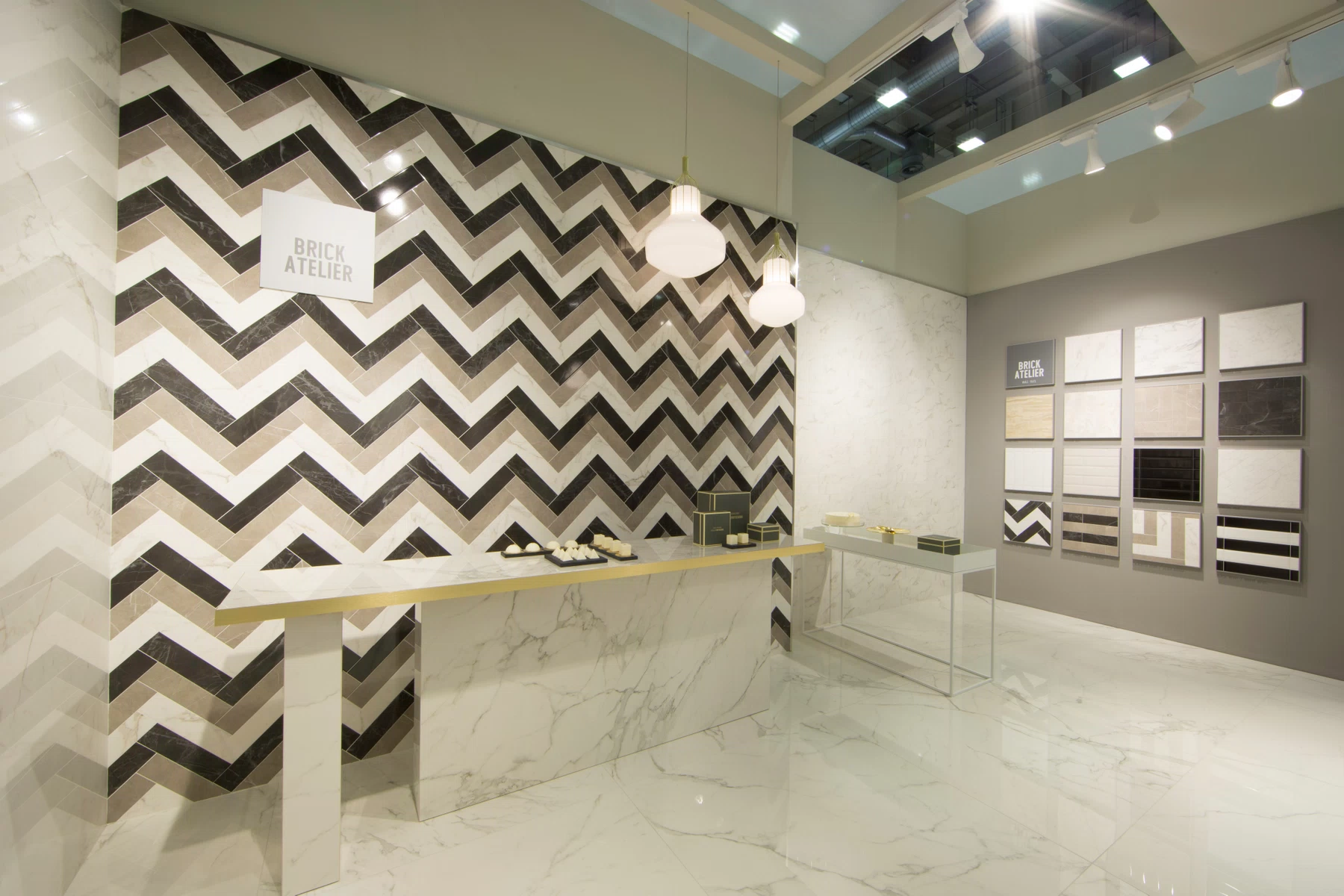 AtlasConcorde Cersaie2016 Italia 048
AtlasConcorde Cersaie2016 Italia 069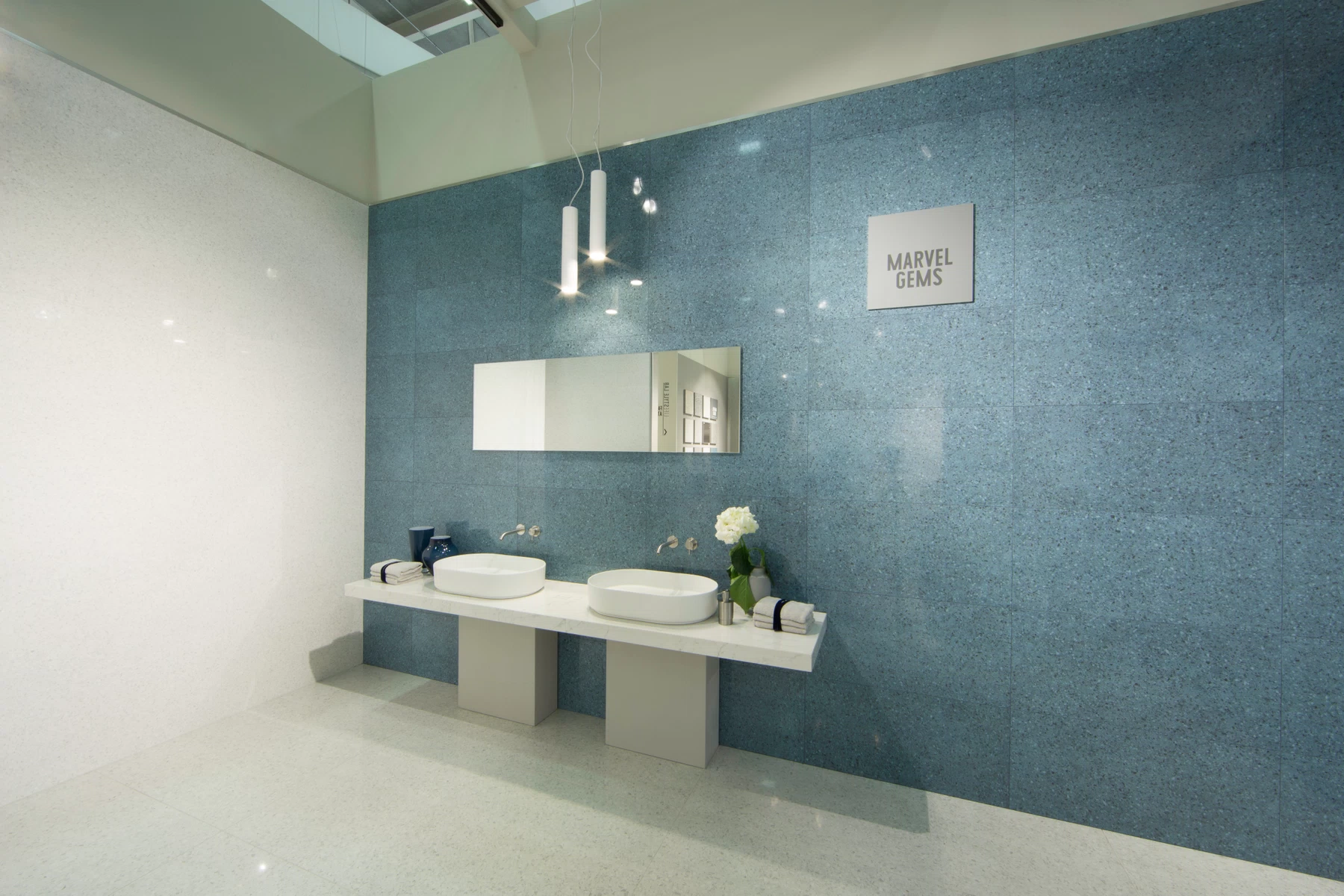 AtlasConcorde Cersaie2016 Italia 065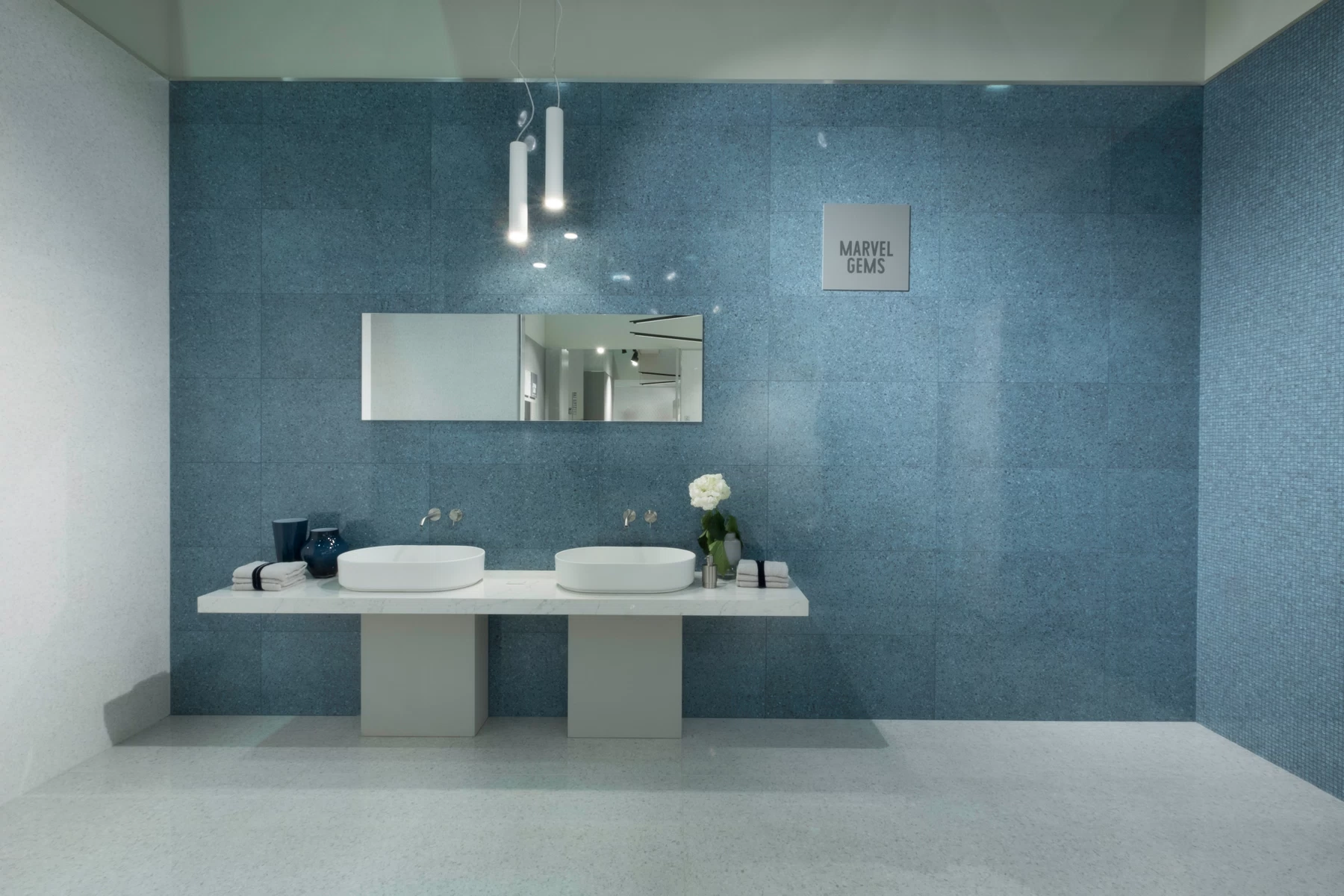 AtlasConcorde Cersaie2016 Italia 070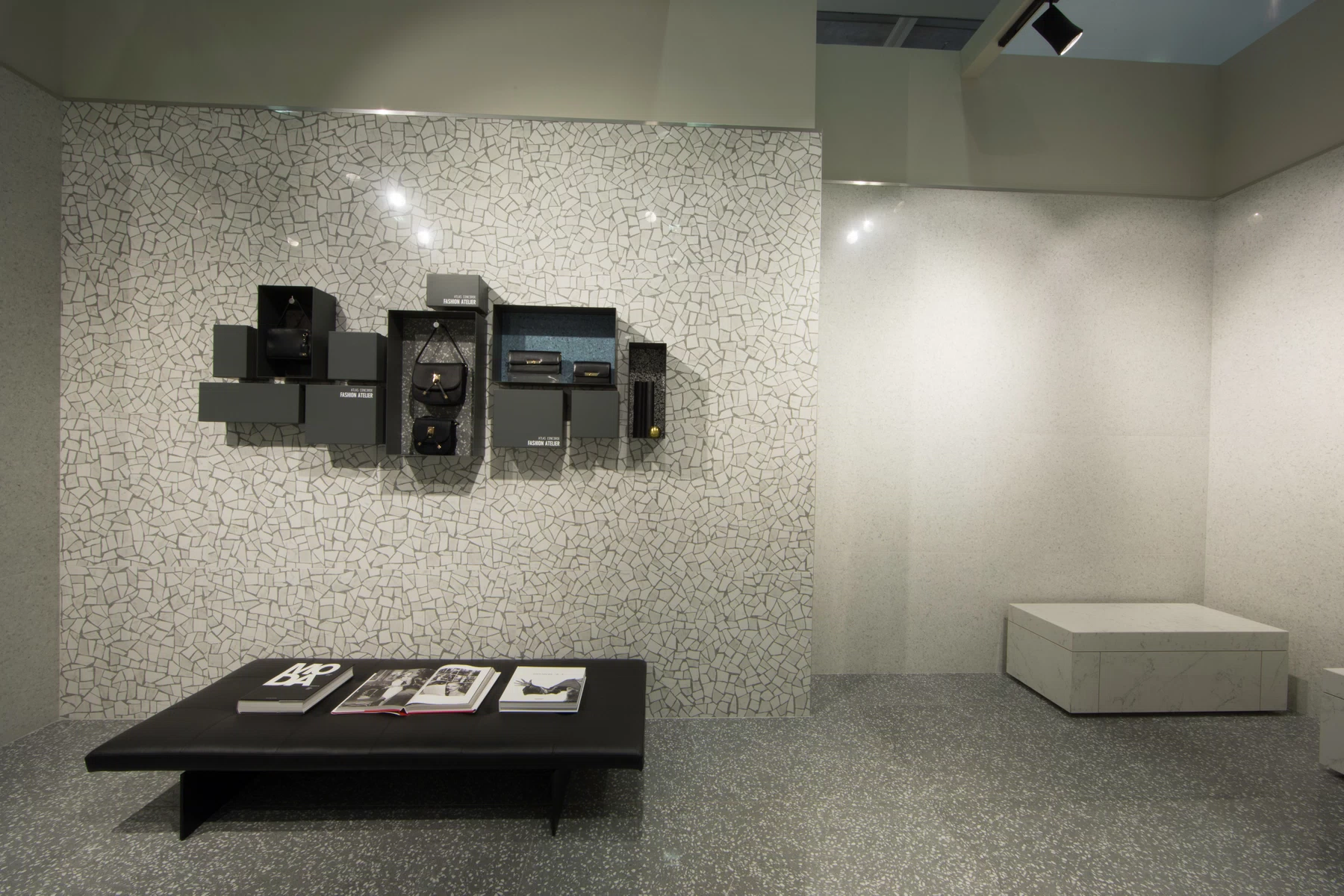 AtlasConcorde Cersaie2016 Italia 072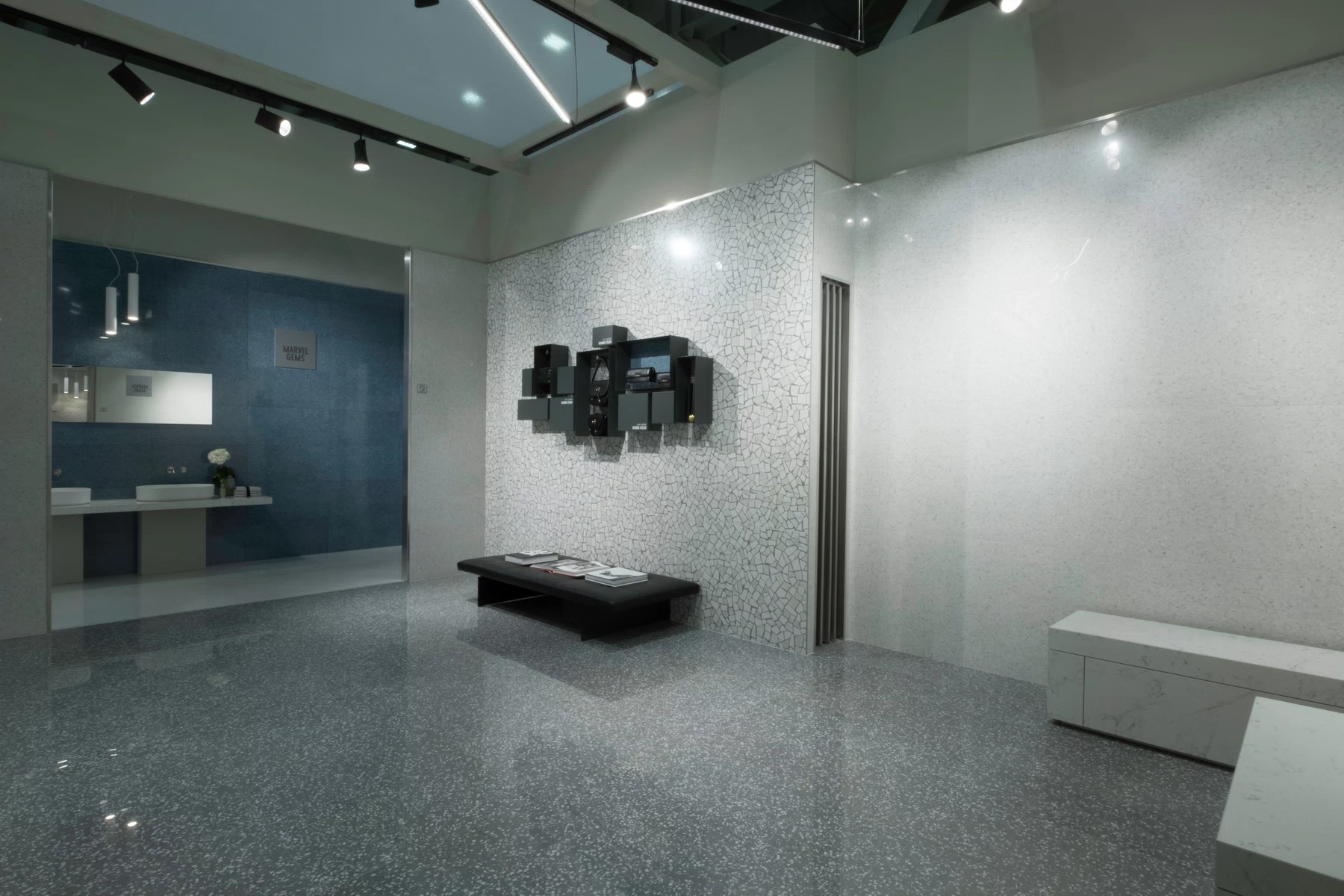 AtlasConcorde Cersaie2016 Italia 078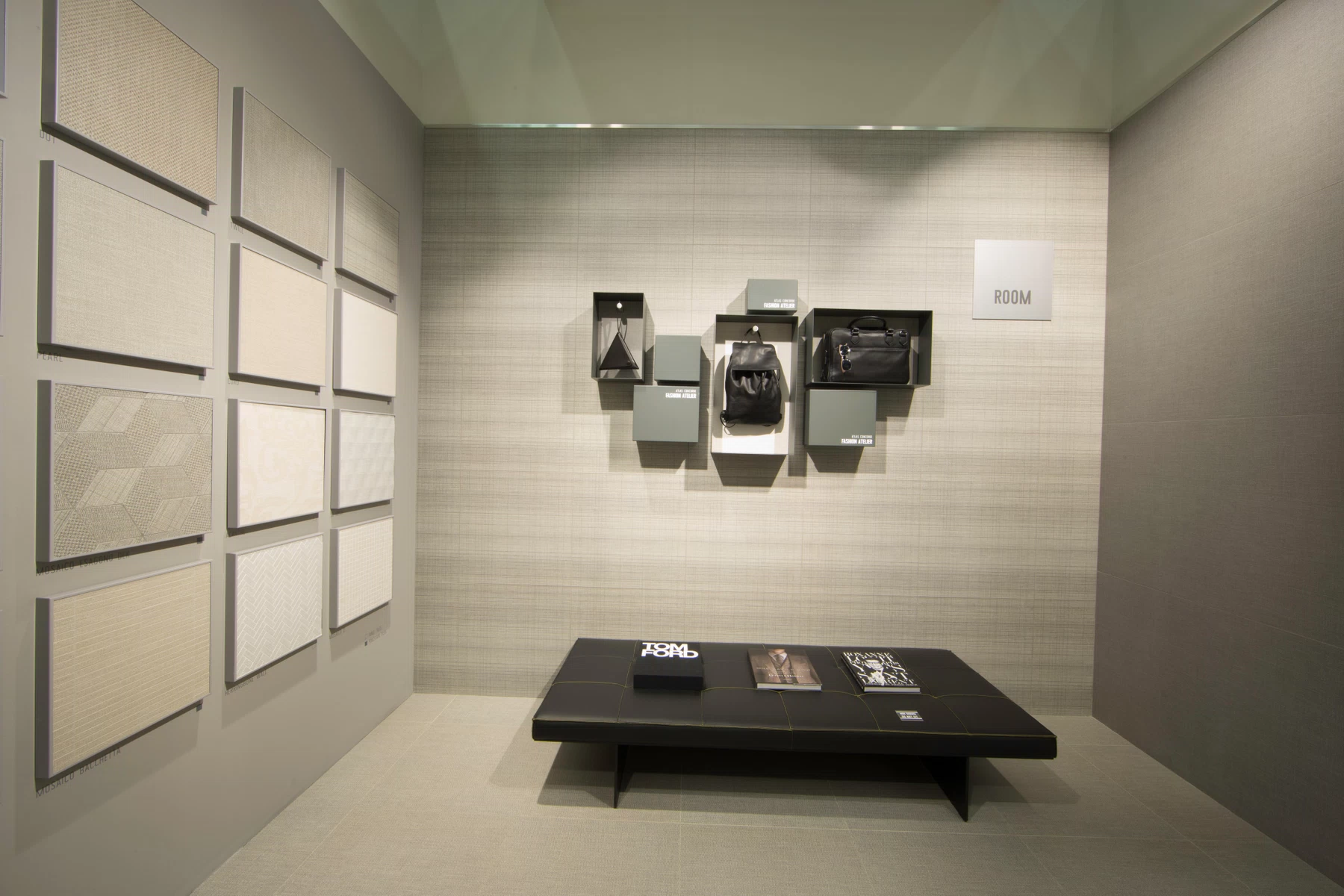 AtlasConcorde Cersaie2016 Italia 082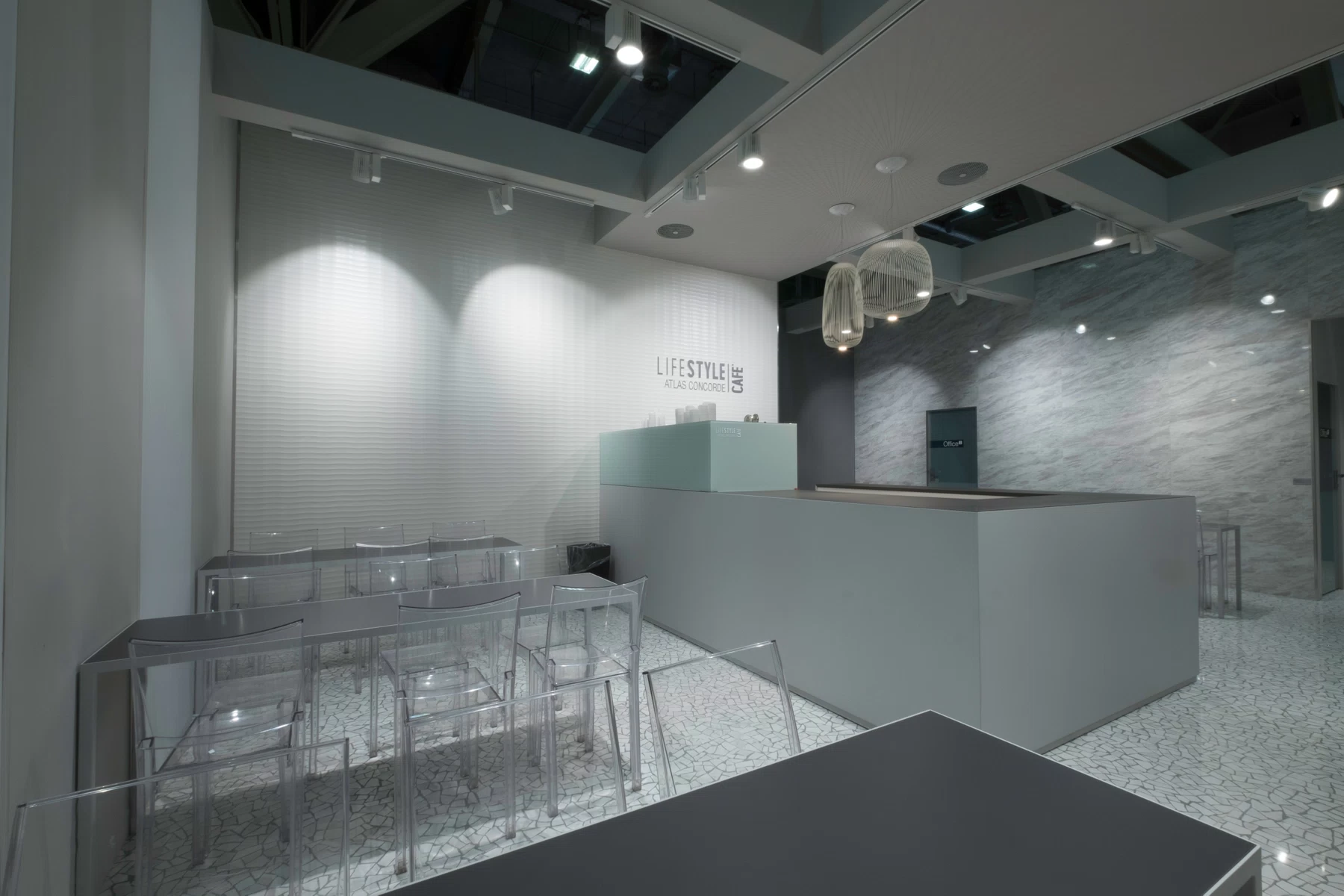 AtlasConcorde Cersaie2016 Italia 089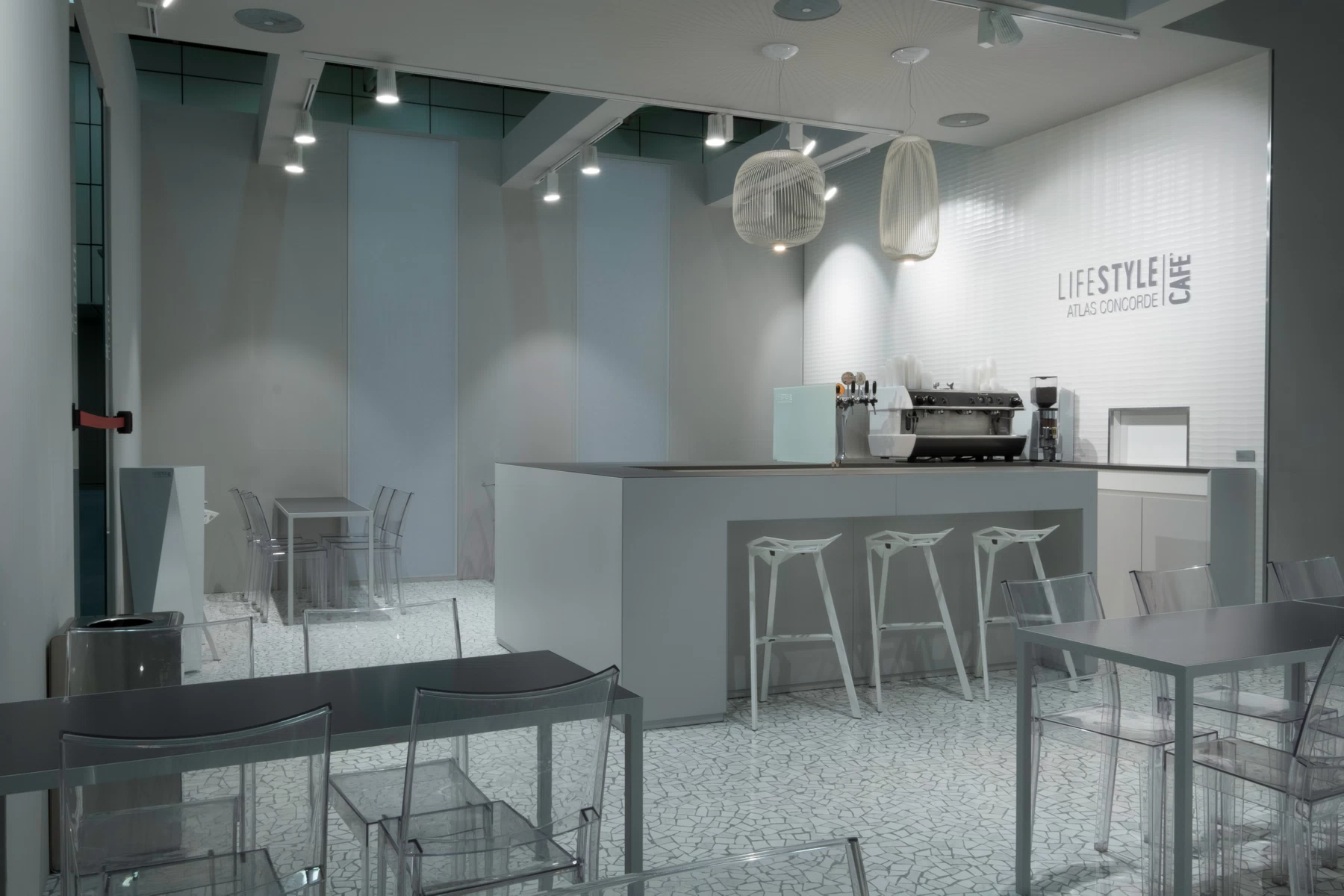 AtlasConcorde Cersaie2016 Italia 088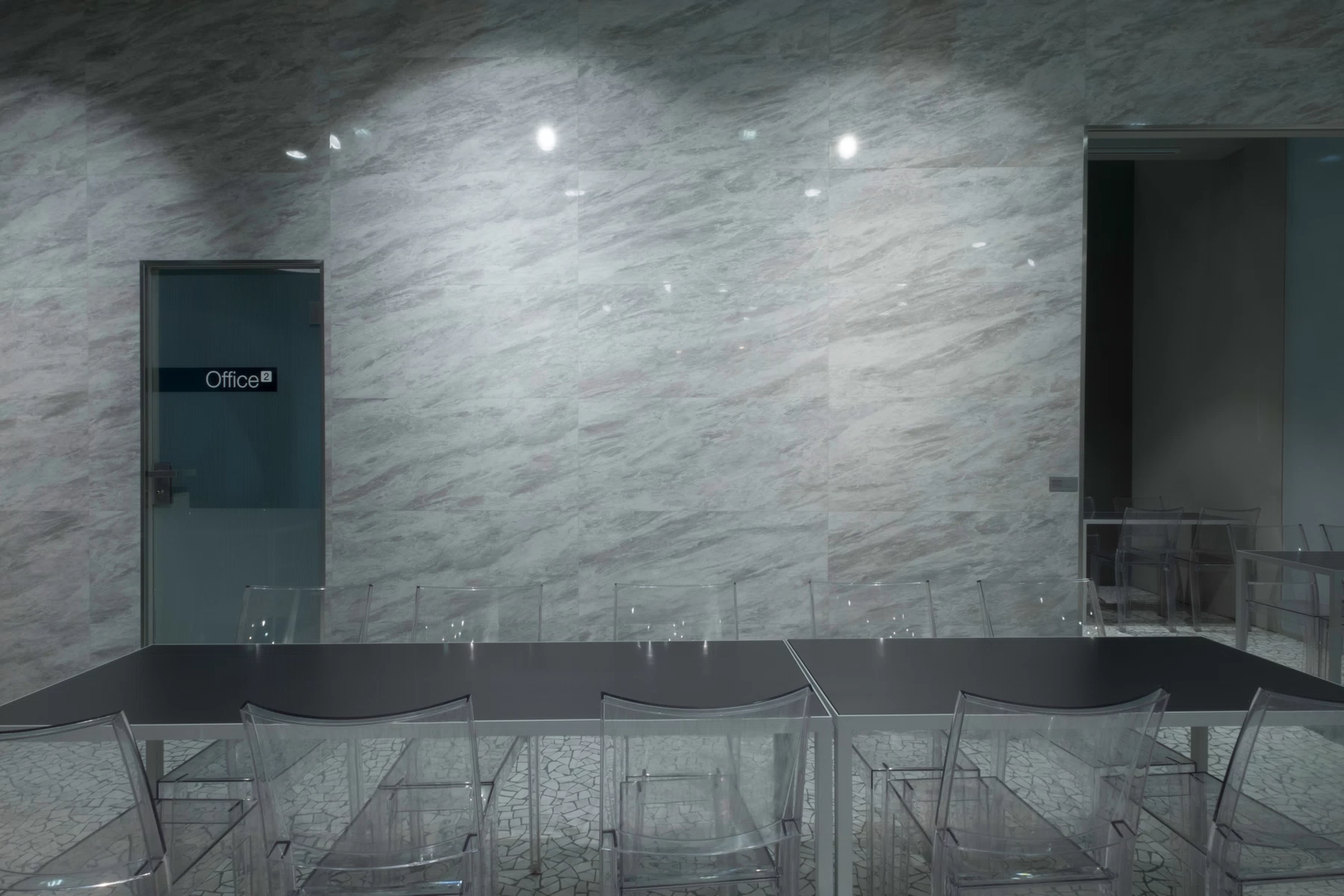 AtlasConcorde Cersaie2016 Italia 090