Events
Design for living: an innovative concept for Atlas Concorde at Cersaie 2018
An innovative concept space with top quality ceramic surfaces decorating the rooms of a contemporary villa: these are the ingredients for Atlas Concorde's success at Cersaie 2018. The "Design for living" by Atlas Concorde takes the form of an exhibition space that highlights the technical performance and esthetic characteristics of porcelain tile floors and white-body wall tiles.
These included Marvel Edge, which, starting from the central foyer, enchanted visitors with surfaces inspired by the essence of eight prestigious marbles. Its refinement continued into the lounge, then changing to the oak-inspired elegance of Arbor in the dining room, proposed in combination with the three-dimensional ceramic surfaces of 3D Stars, 3D Flake and 3D Twist, which gave the environment a touch of spectacular dynamism.
The kitchen was conceived as a theater for a dialog between the solidity of Boost, an original collection of floor and wall tiles with a concrete effect rich in details, and the expressive power of Nash, a line of porcelain tiles inspired by wood with an aged yet contemporary look. Of course a luxury home wouldn't be complete without a spa: for the temple of relaxation Klif was chosen, a ceramic project inspired by beola, the gray stone from Val d'Ossola, suitable for creating interiors with a rigorous and essential design.
An exhibition area dedicated to Outdoor Living underscores Atlas Concorde's compositional versatility: thanks to porcelain tiles with finishes suitable for outdoor installation and 20 mm thick slabs, it was possible to recreate a garden with a strong visual impact for perfect esthetic continuity between the indoor and outdoor environments.
The exhibition space ended in the Café area where Boost was proposed once again in combination with Atlas Plan, the large slabs that can be perfectly combined with the Atlas Concorde range of floor and wall tiles. Available in 20, 12 and 6 mm thicknesses, the slabs lend themselves to multiple applications – from kitchen tops to tables, from sinks to domestic furniture surfaces – combining technical performance and refined esthetics.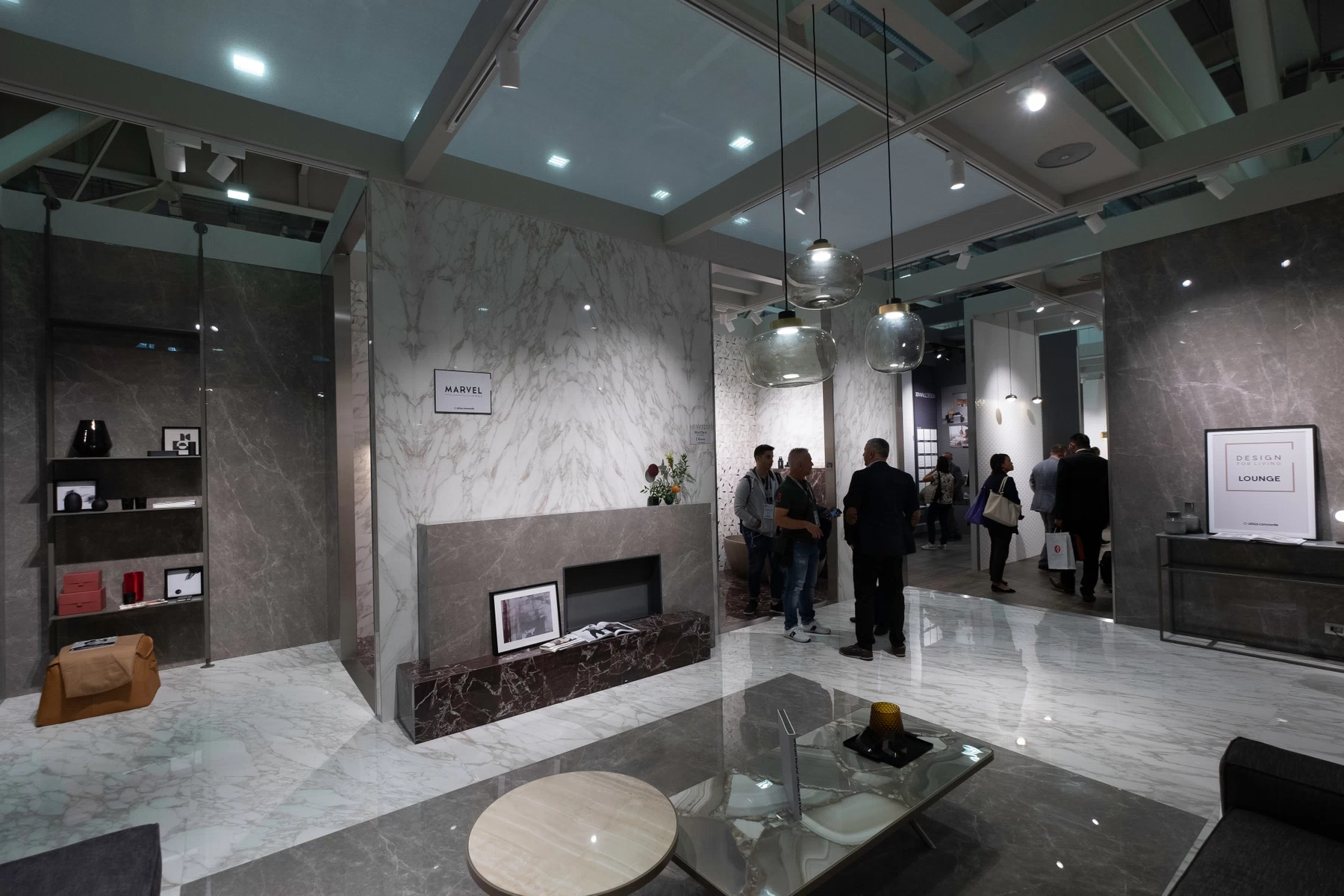 AtlasConcorde Cersaie2018 Italia 022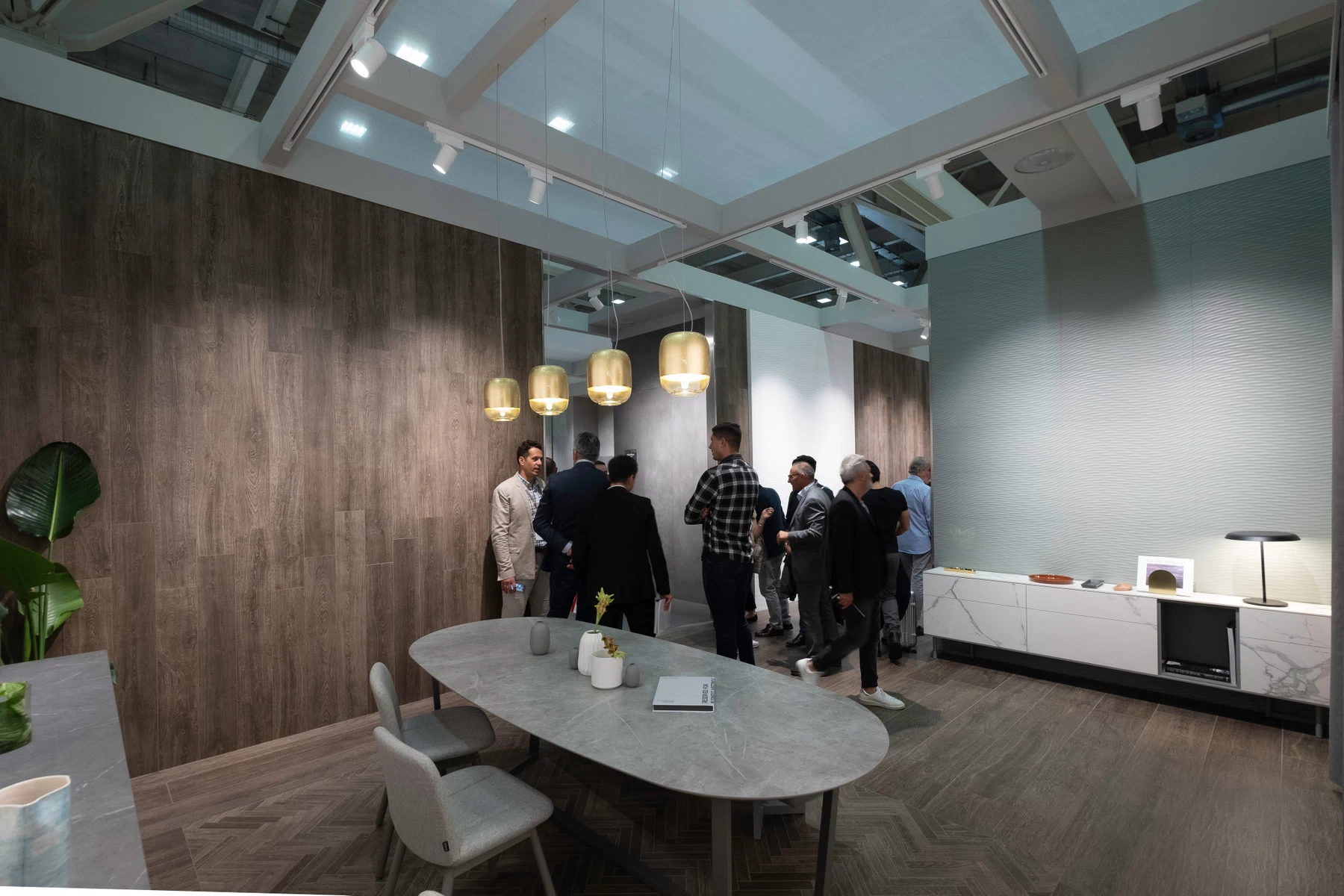 AtlasConcorde Cersaie2018 Italia 025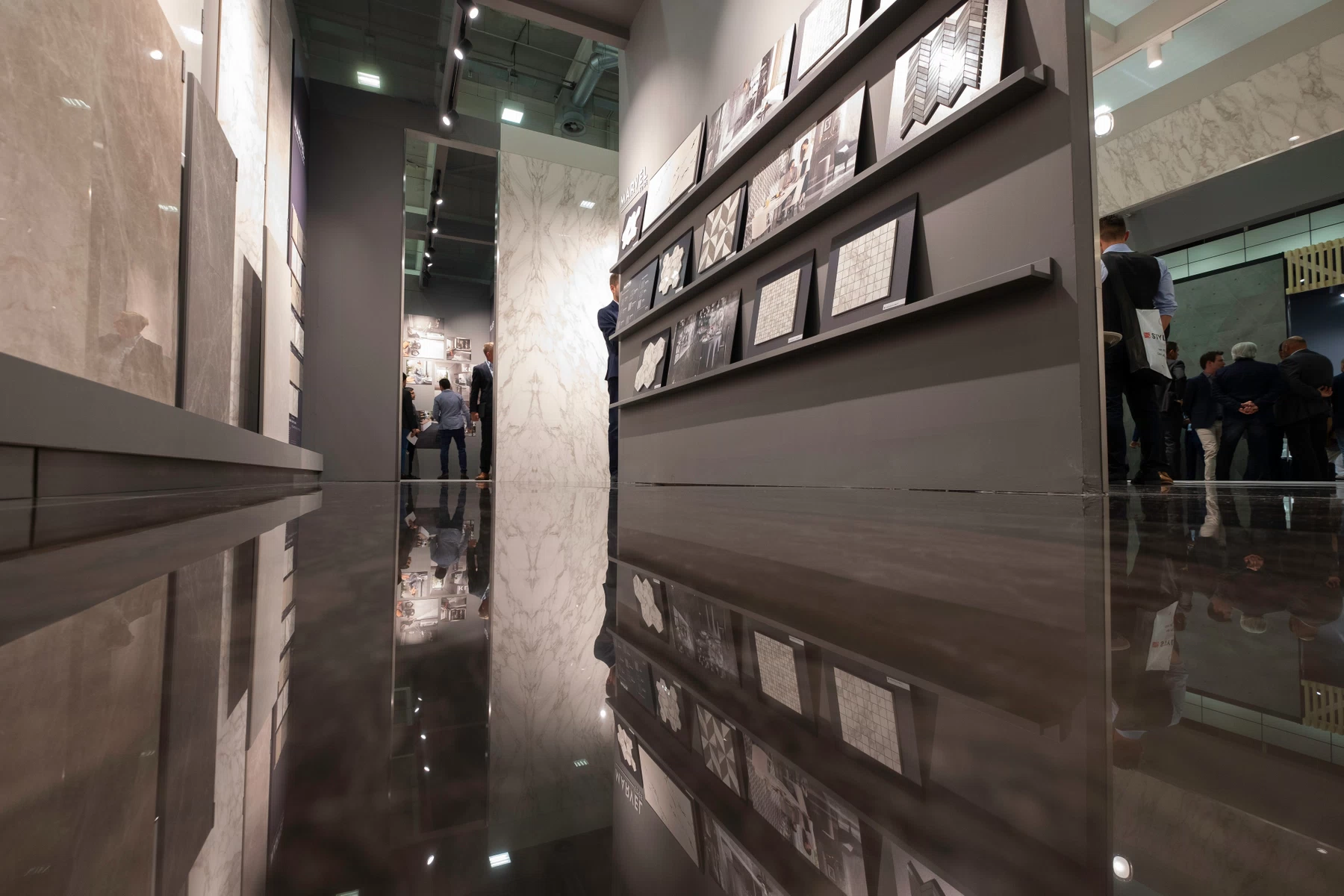 AtlasConcorde Cersaie2018 Italia 028