Furnishing elements for contemporary living.
Atlas Concorde offers a project entirely dedicated to furnishings that focuses on the value of ceramics. Atlas Concorde Habitat was created to expand the potential of porcelain surfaces, breathing life into a rich range of design elements and sinks that combine creativity and functionality.
Solutions for a coordinated space.
Atlas Concorde Habitat bathroom furnishings become part of a unique, elegant coordinated system featuring porcelain. Together with floor and wall tiles, sinks offer an integrated, complementary solution to Atlas Concorde collections to design bathrooms with absolute freedom of expression thanks to a perfect match of colors and material effects.
The benefits of porcelain.
With its superior technical performance, porcelain is also an ideal solution for furnishings, especially for sinks. Guaranteeing extraordinary technical and esthetic benefits, Atlas Concorde offers solutions to the design world that are always new and of the highest quality to meet every design need.
For big projects and furnishing your home.
The Atlas Concorde Habitat project is divided into two product lines. The Contract line was developed for companies and designers looking for furnishings that can be customized in size and finish. The Design line features collections of furnishings designed by professionals.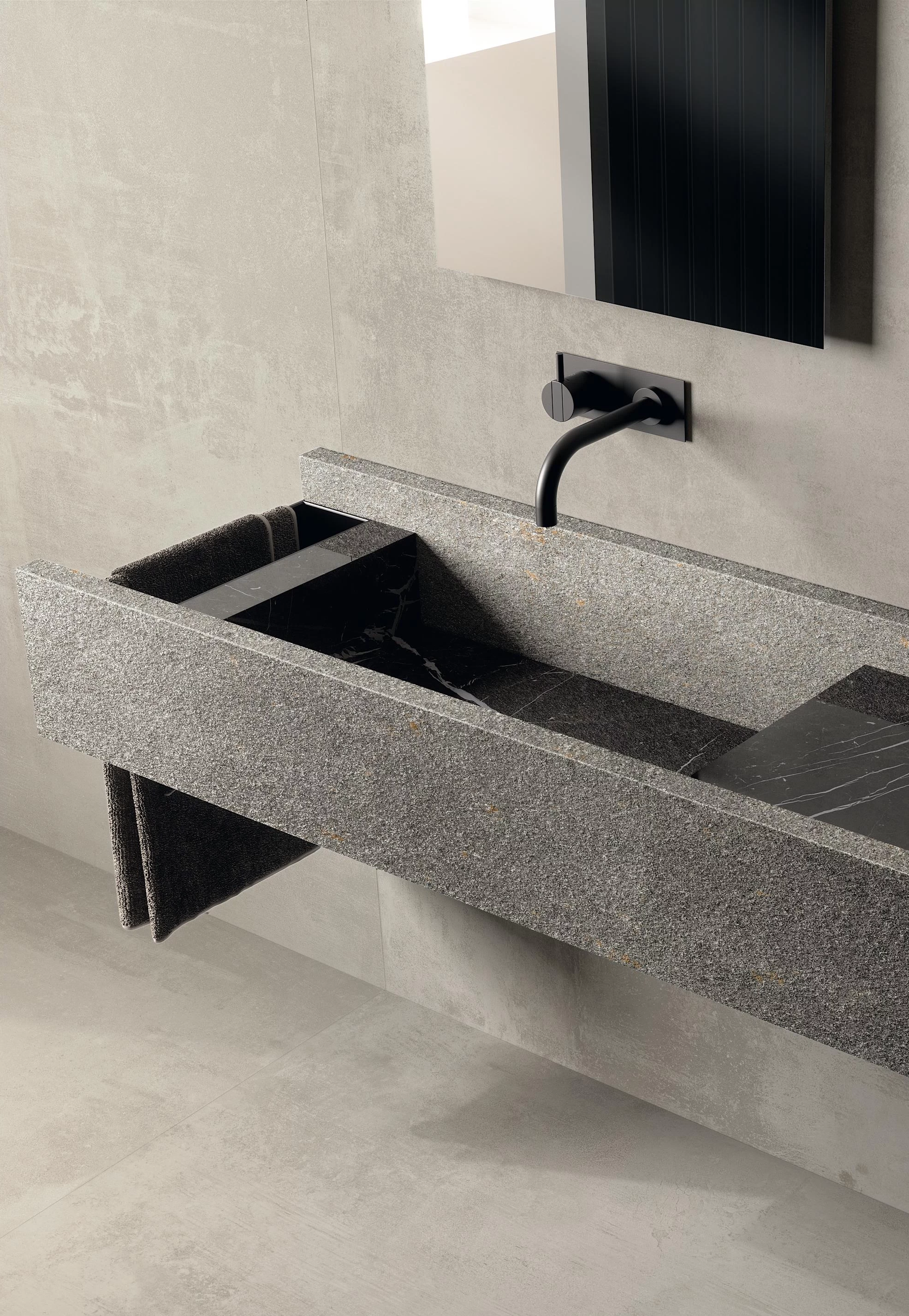 Design line.
The Design line reflects the latest trends in interior design with solutions for bathroom furnishings born from a collaboration with design professionals. The line features highly original sinks with a surprising esthetic impact, designed to satisfy consumers looking for a quality product.
Contract line.
The Contract Line is dedicated to the world of large projects (horeca, public spaces, retail) and responds to the most diverse architectural needs by offering a wide range of dimensional and material variants drawn from the Atlas Concorde collections. The line includes sinks made with a high quality material that combines durability, functionality, customization, and esthetic appeal.