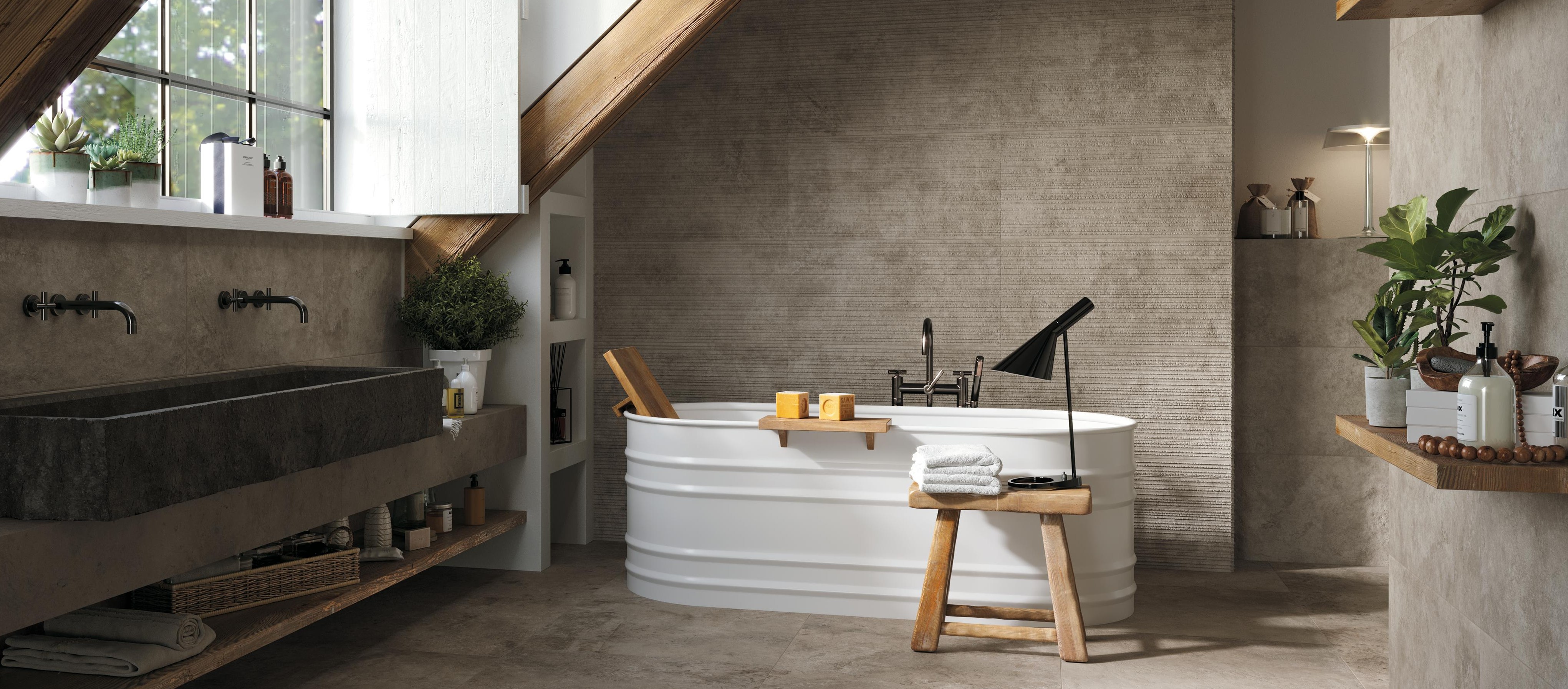 Aix
Your personal confort zone
Aix
Your personal confort zone
Nordic fascination for your personal comfort zone
A bathroom space created with the cool tones of the Cendre colour, using the 40x80 cm size, in the normal and 3D versions for the wall tiles, and the modern and functional 75x75 cm size for the floor tiles.
Rivestito con il formato 40x80 cm che privilegia l'aspetto naturale della pietra e combinato con il 40x80 cm 3D, dà vita ad una superficie tridimensionale ispirata a una pietra cesellata in modo da ottenere linee parallele, perfetta per decorare aree definite dell'ambiente bagno.
We are nearby. Visit the store.
Go the sales outlet section and find your nearest Atlas Concorde dealer.