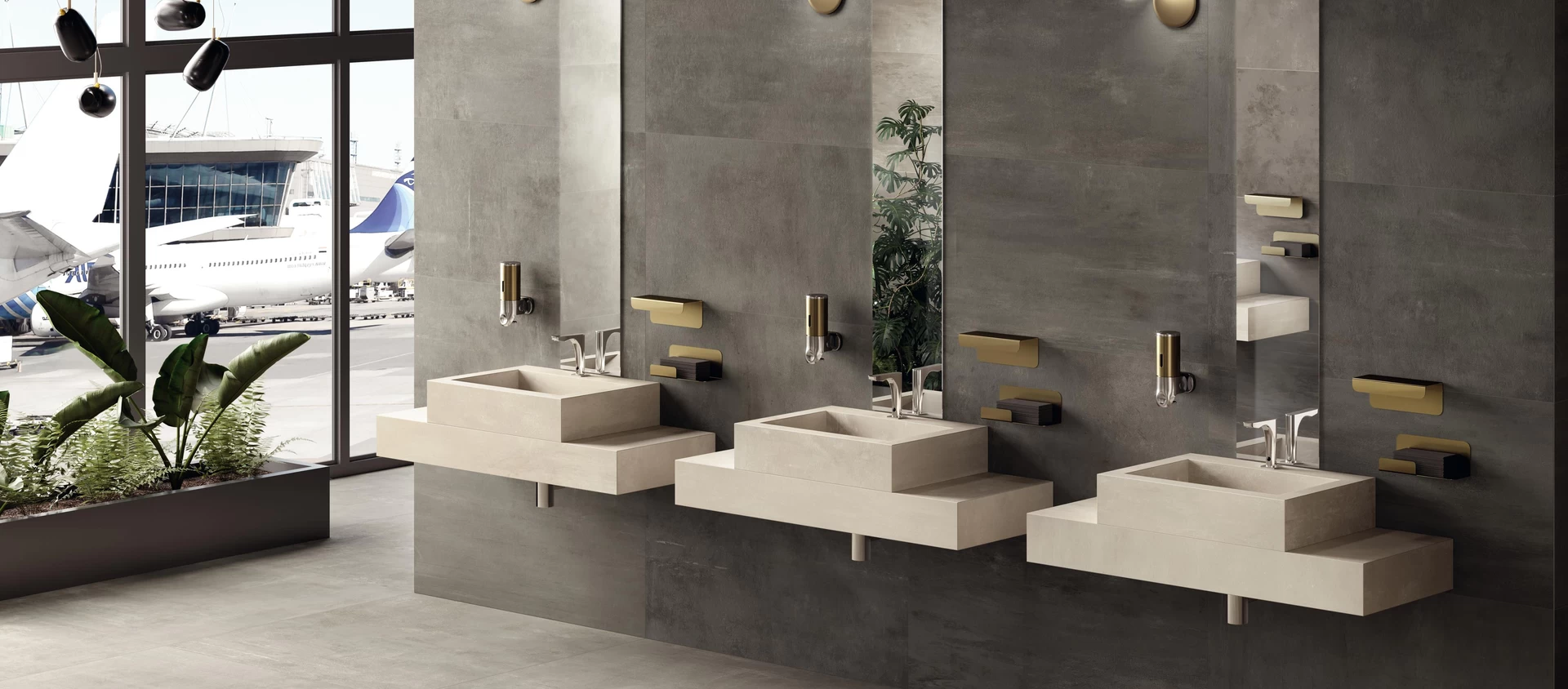 Contract Line
Atlas Concorde Habitat
Furnishing solutions for any project.
Atlas Concorde offers a range of furnishings dedicated to the contract world to meet the needs of large design projects in residential areas, commercial spaces, and places dedicated to hospitality and lodging, combining simple, intuitive functionality with a refined, essential aesthetic.
Porcelain for coordinated projects.
Research done by Atlas Concorde has made it possible to create a complete project dedicated to bathroom furnishings, studying how sinks and accessories can best interact with the shapes and colors of the environment. A mix of creativity, innovation, and industrial expertise: every aspect of design has been addressed to ensure the highest quality standards.
The beauty of a reliable material.
All products in the Contract line are made of porcelain, a high quality material suitable for all bathroom surfaces to cover floors, walls, and furnishings because it is waterproof, healthy, and easily disinfected, fast to clean with any detergent, and resistant to chemical detergents and wear over time.
Surfaces for every style and creativity.
Available with the look of concrete, stone, wood, and metal, porcelain sinks are customizable with all the finishes used on the surfaces of the many Atlas Concorde collections, offering a catalog of products that can satisfy any style and mood.