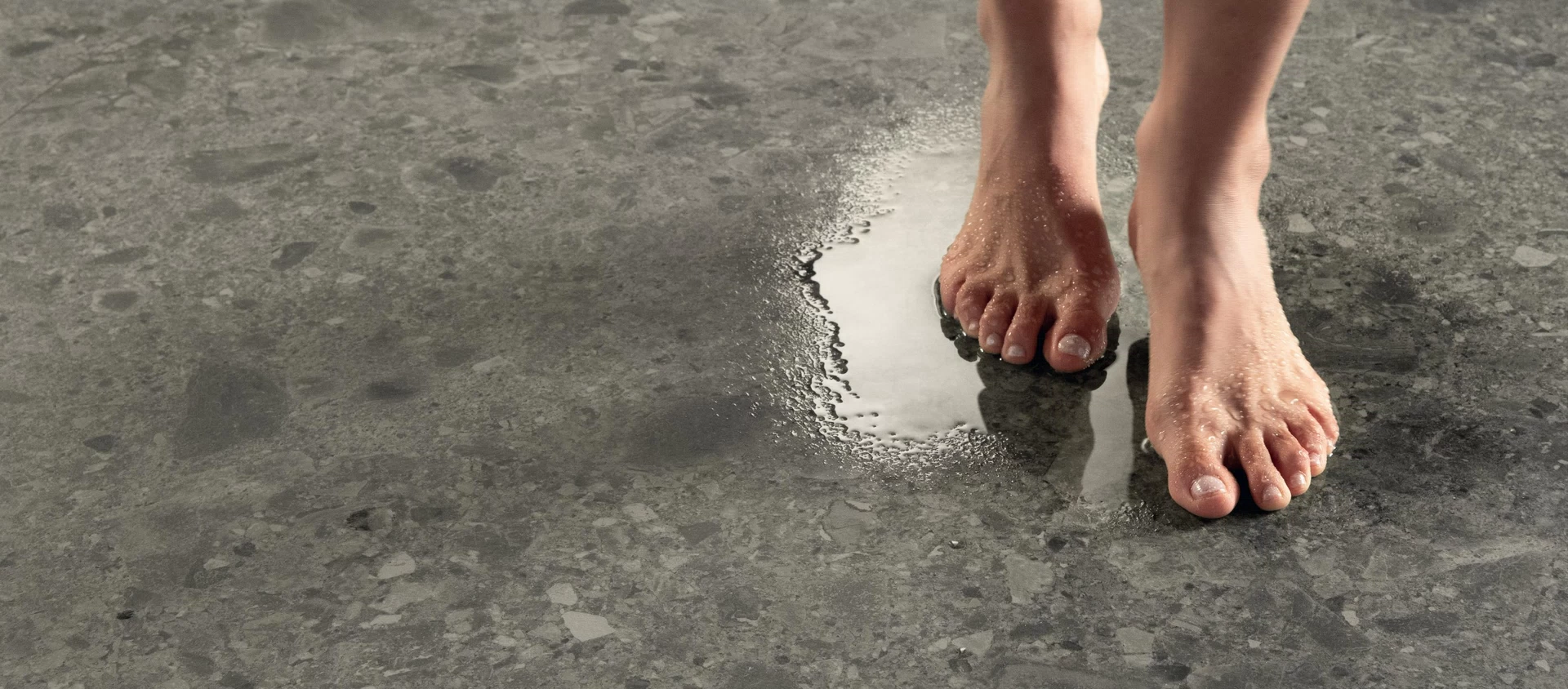 Sensitech
Qualities and Benefits
Qualities and benefits of Sensitech
Research by the laboratories of Atlas Concorde has led to the development of Sensitech, the porcelain surface for interiors, made with a production method patented in Italy. Sensitech combines high levels of slip resistance, unprecedented tactile appeal and benefits in terms of cleanability, practicality and hygiene.
Healthy and Safe
All Atlas Concorde porcelain tiles, including those with Sensitech surfaces, offer superior levels of hygiene and healthiness because they are free of toxic organic substances such as volatile organic compounds (VOCs), formaldehyde, PVC, and other petroleum derivatives.
A sustainable material
Sensitech porcelain tiles have an extremely low environmental impact. All phases of the manufacturing process are developed and executed in compliance with the strictest quality and technological standards for maximum sustainability and protection of the environment.