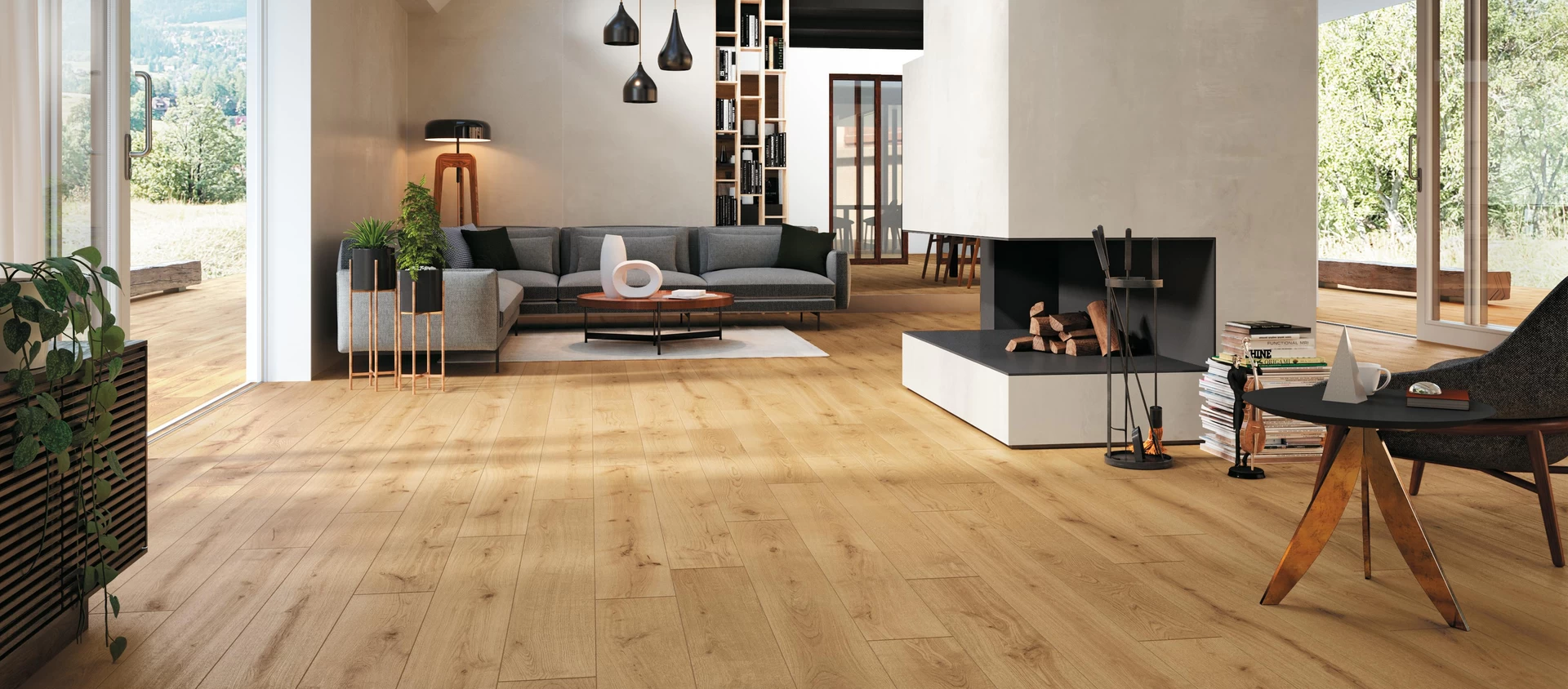 Exence
Wood effect for cozy interiors
Wood effect for cozy interiors
See below the summary of the colors and salient features that distinguish Exence, or learn more about the ideas and inspiration behind the project.
Wood effect for cozy interiors
A mood that eliminates architectural boundaries and brings nature into living spaces. The Exence collection of wood effect tiles is designed to create a dialog between the interior and exterior, interpreting the concept of simple wellbeing, an expression of intimacy and warmth in perfect harmony with nature. The wood effect of Exence recalls the lifestyles of central and northern Europe, a trend that is increasingly popular in the residential, hospitality, and high-end retail sectors.
Porcelain Tiles

Vanilla
Vanilla Saw Cut
Almond
Almond Saw Cut
Amber
Amber Saw Cut
30x120 cm 11¾"x47¼"
20 mm
Outdoor rectified
20x120 cm 7⅞"x47¼"
9 mm
Matte rectified
18,5x150 cm 7¼"x59"
9 mm
Grip rectified
18,5x150 cm 7¼"x59"
9 mm
Matte rectified
Outdoor

Vanilla
Almond
Amber
30x120 cm 11¾"x47¼"
20 mm
Outdoor rectified
18,5x150 cm 7¼"x59"
9 mm
Grip rectified
Download area
add Exence to my wishlist
Contact us