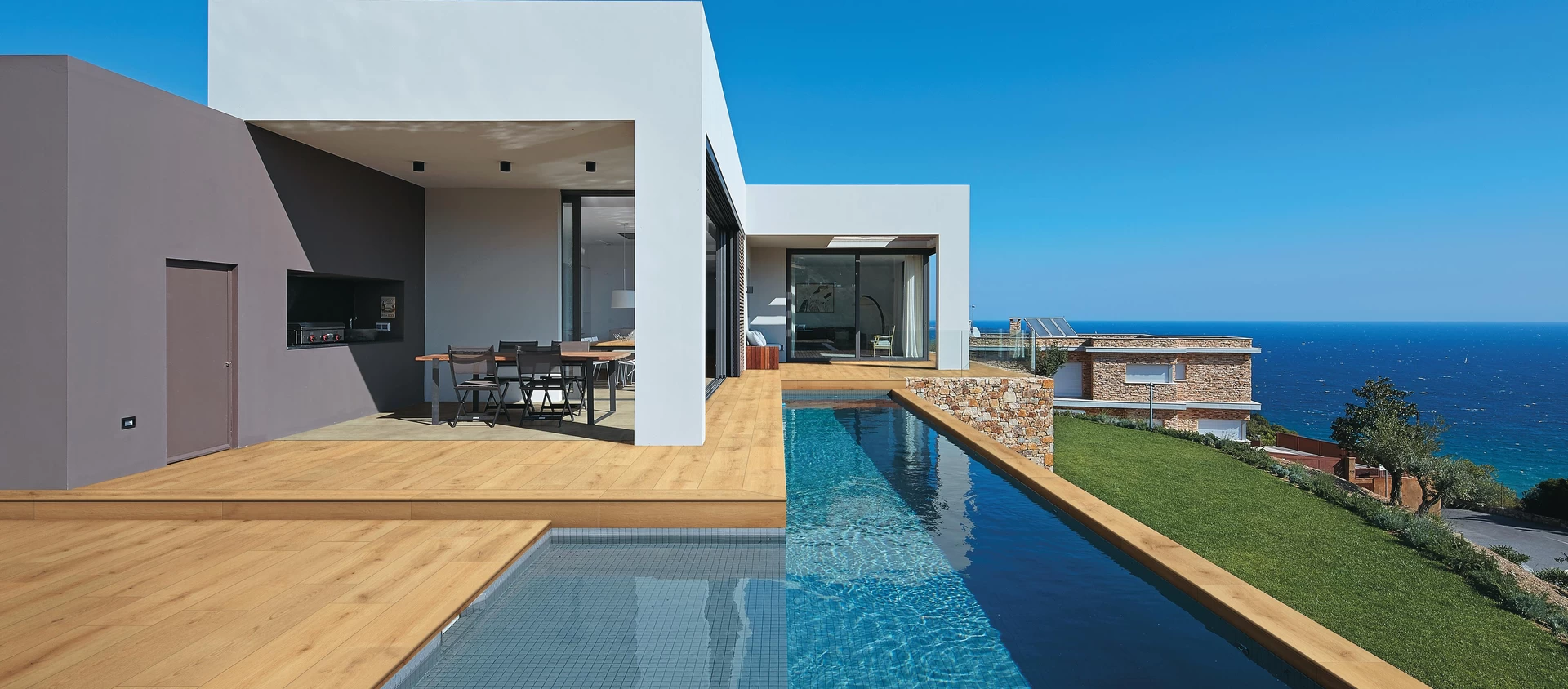 Exence
WOOD EFFECT FOR COZY INTERIORS
Natural accents
Designed to decorate living spaces with a contemporary look, the Exence collection creates a natural, welcoming, and refined atmosphere for interior designs with a metropolitan inspiration.
Contemporary Elegance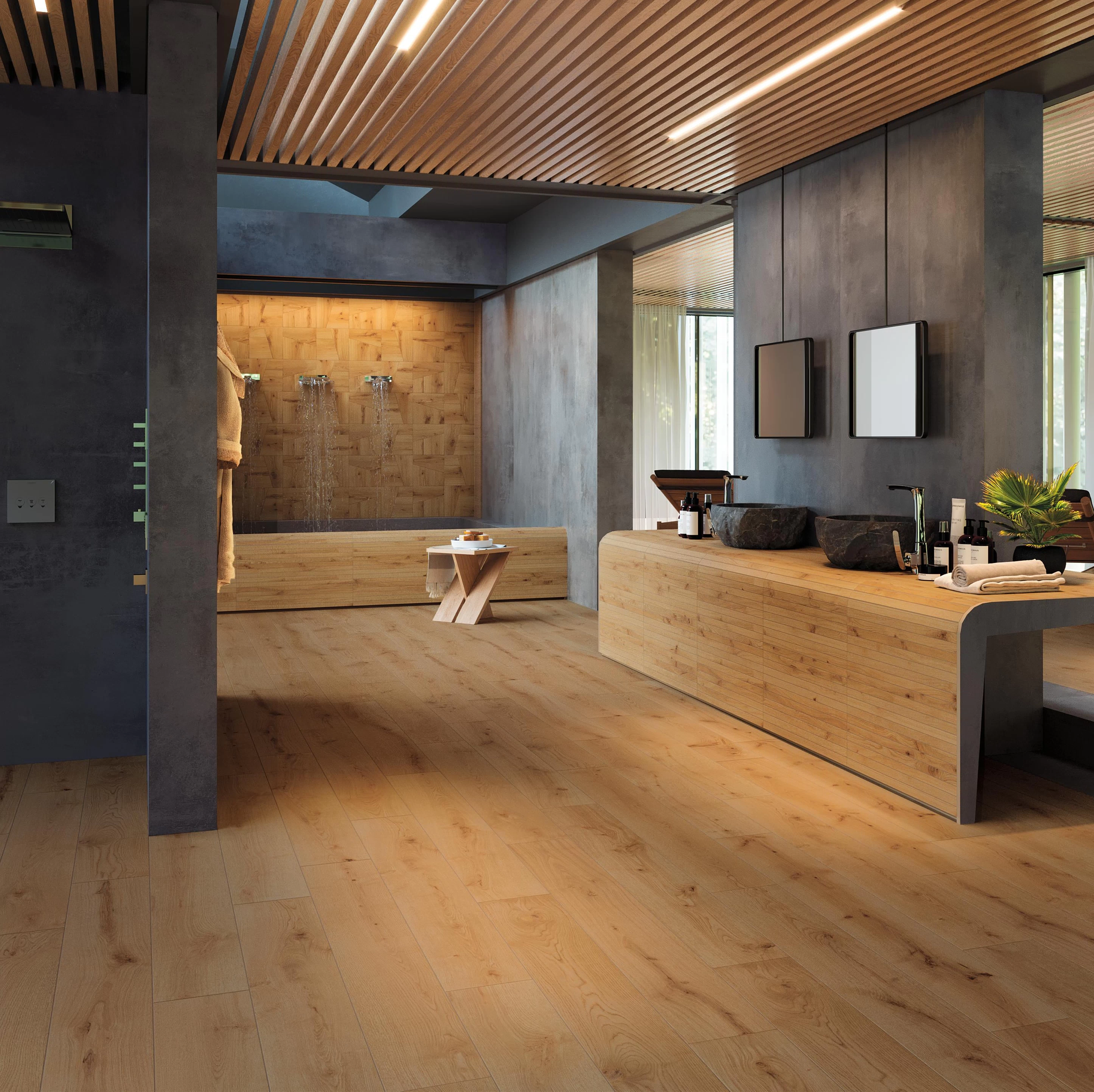 Strong aesthetic appeal of the wood effect. Simple look. Warm shades inspired by the essence of oak. These are some of the traits that distinguish the Exence collection, which will create contemporary environments that recall the traditions of another time without sacrificing elegance.
Expressing
authenticity
The versatility of the Exence collection presents solutions inspired by tradition and authenticity. A contemporary elegance that conveys a strong personality in residential interiors, wellness environments, and retail spaces, increasingly considered as drivers of urban regeneration.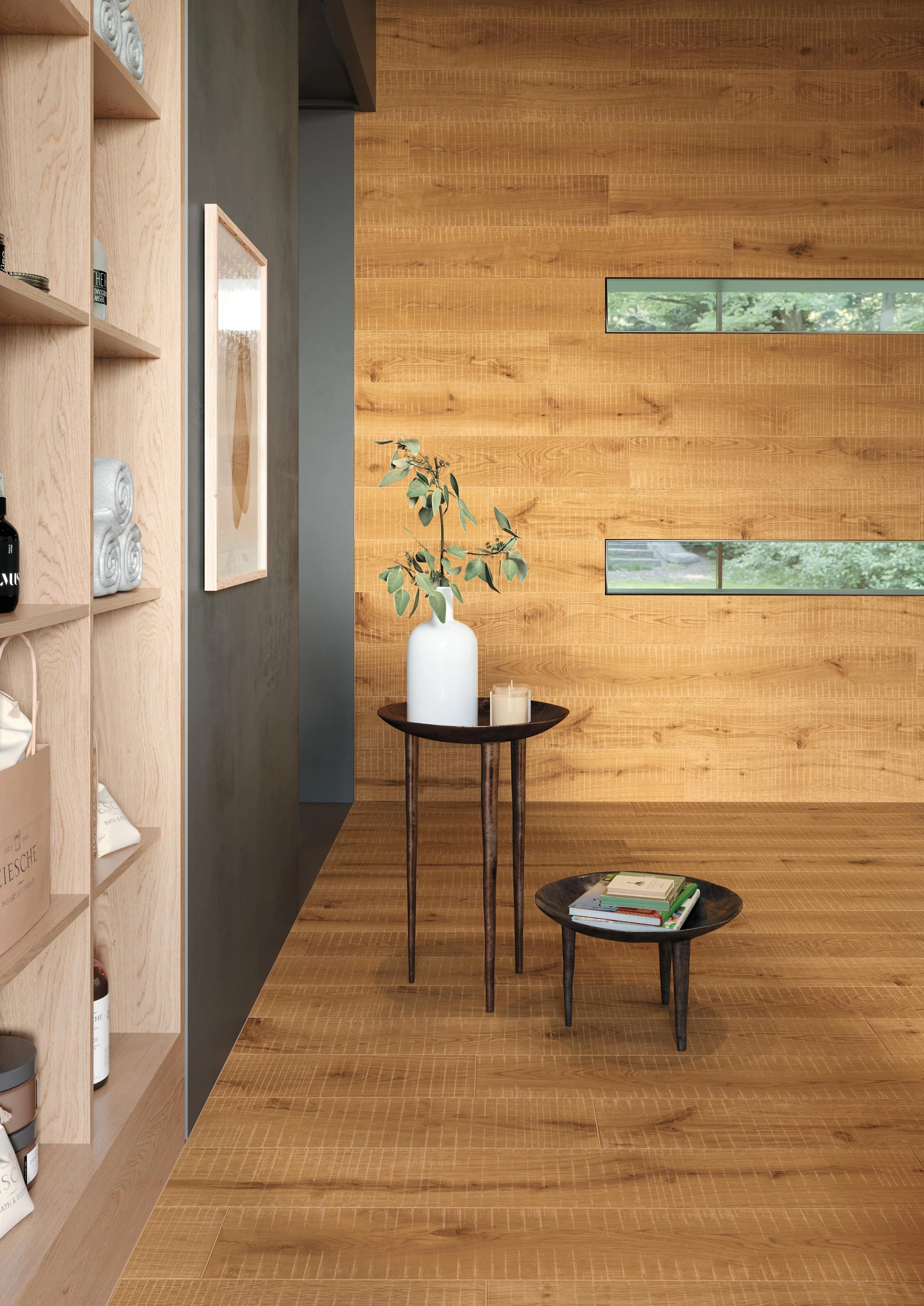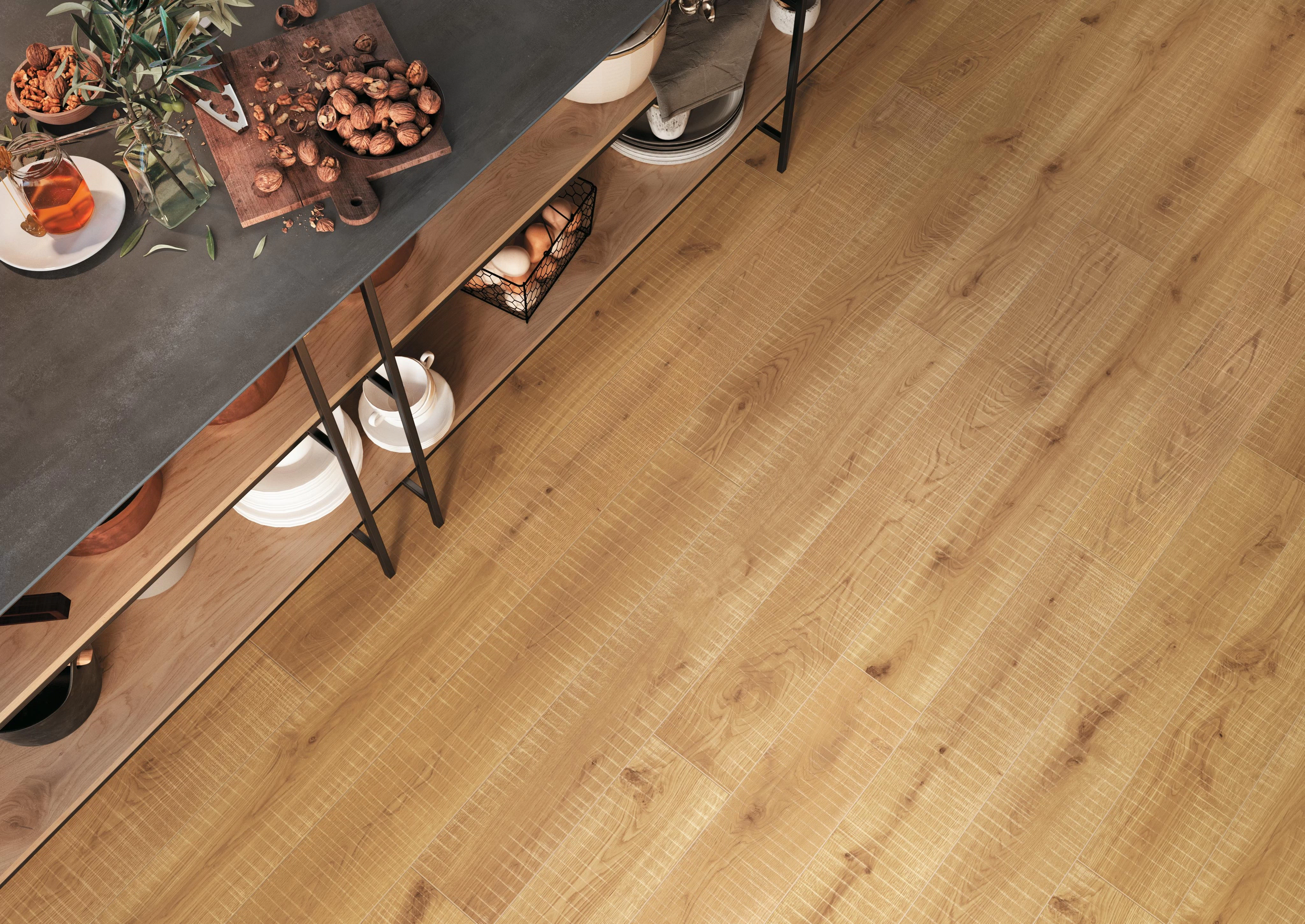 A fascination
with wood
Exence features the natural look of Italian oak, strictly faithful to the colors and shades of the original material. The Saw Cut version brings out the earthiness and aged appearance of wood marked by the passage of the saw blade.
Exence features surfaces where linear or complex patterns in a soft color palette convey an accent of unmistakable style that matches the character of luminous architectural spaces designed to maximize comfort and hospitality.
Contact us