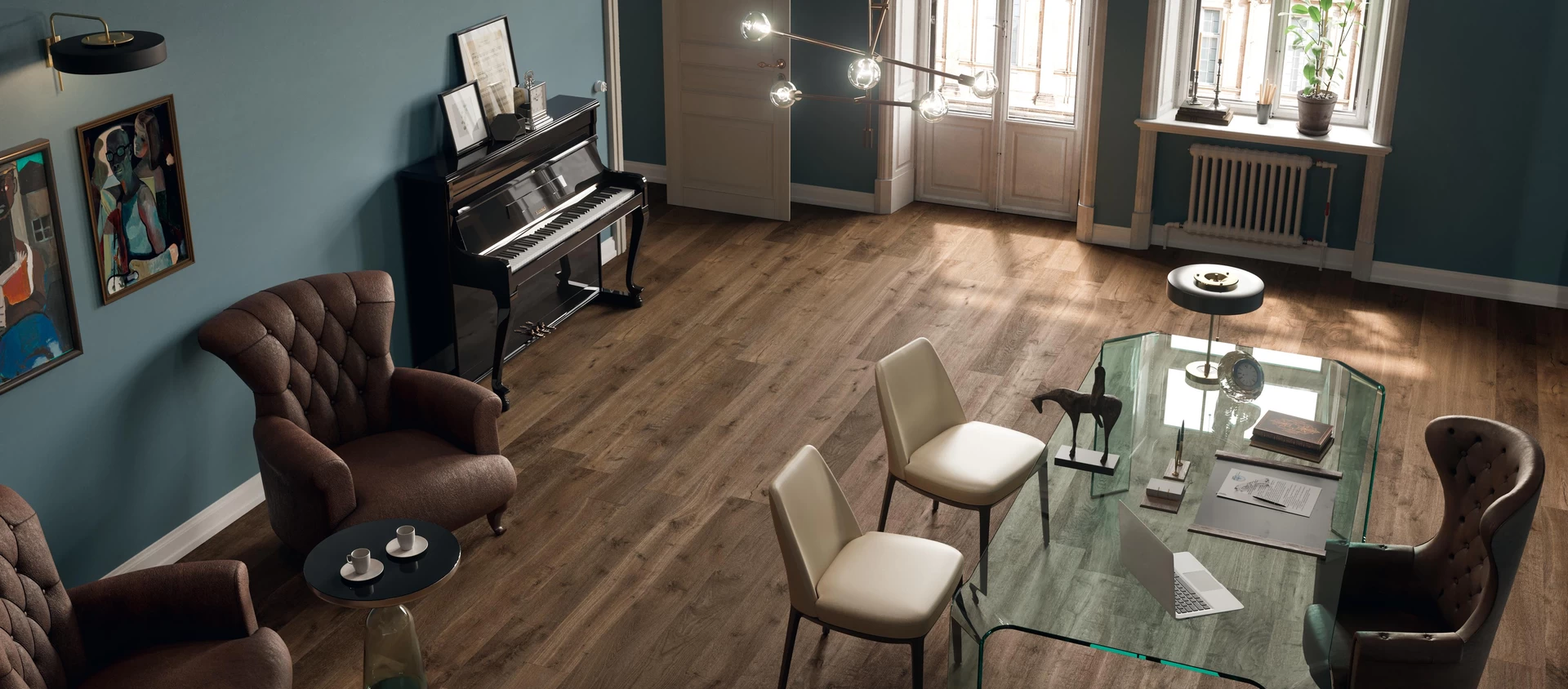 Heartwood
Natural elegance and warmth
Natural elegance and warmth
See below the summary of the colors and salient features that distinguish Heartwood, or learn more about the ideas and inspiration behind the project.
Natural elegance and warmth
A collection of wood effect tiles inspired by the noble essence of Italian oak used in European villas and historic buildings. The species of wood that inspired the Heartwood collection is precious Italian oak that has undergone treatments like sanding, planing, grouting, and polishing. The color variations of a wooden floor that has been exposed to light for years have been faithfully reproduced, bringing out the shades and tones of boards and planks that range from deep brown to blond, honey, and amber. For surfaces with a proud character, suitable for residential and commercial projects where the flavor of ancient craftsmanship contrasts with contemporary style.
Porcelain Tiles

Moka
Malt
Brandy
20x120 cm 7⅞"x47¼"
9 mm
Matte rectified
18,5x150 cm 7¼"x59"
9 mm
Matte rectified
Download area
add Heartwood to my wishlist
We are nearby. Visit the store.
Go the sales outlet section and find your nearest Atlas Concorde dealer.