Colored bathroom tiles
The choice of wall color is a fundamental element of interior design. In environments subject to humidity and steam such as bathrooms and kitchens, colored tiles are the ideal solution because they are simple to install, easy to clean, hygienic, and waterproof.
Atlas Concorde ceramic tiles are available in a wide range of colors: from elegant neutral shades to bright hues, from relaxing pastel tones to the decisive shades of the industrial style, a rich palette in line with the latest trends in the world of interior design.
Bathroom and kitchen tiles: colors and trends
Atlas Concorde has always been attentive to the subject of color in bathroom tiles and indoor porcelain tile floors. The collections are designed based on studies of colors, fashion trends, and interior design.
Depending on the style of the environment, Atlas Concorde's wide range includes different colors.
Taupe, beige, and all shades of neutral tiles for contemporary minimal environments, gray tiles in different warm and cool tones for industrial-style spaces. And for bold environments full of personality, lively bathroom tiles ranging from bright red to soft pink, from yellow to orange, from midnight blue to light blue, from green to petroleum. Bathroom and kitchen wall tiles are always offered in trendy colors to enrich environments with delicate combinations or original contrasts.
Colored floor and wall tiles for interior design
The colour palette ranges from thin porcelain slabs in a large format to small tiles inspired by encaustic tiles and the range of bathroom wall tiles with three-dimensional surfaces (3D Walls).
All Atlas Concorde tiles stand out for their pleasant surface and brilliant colors.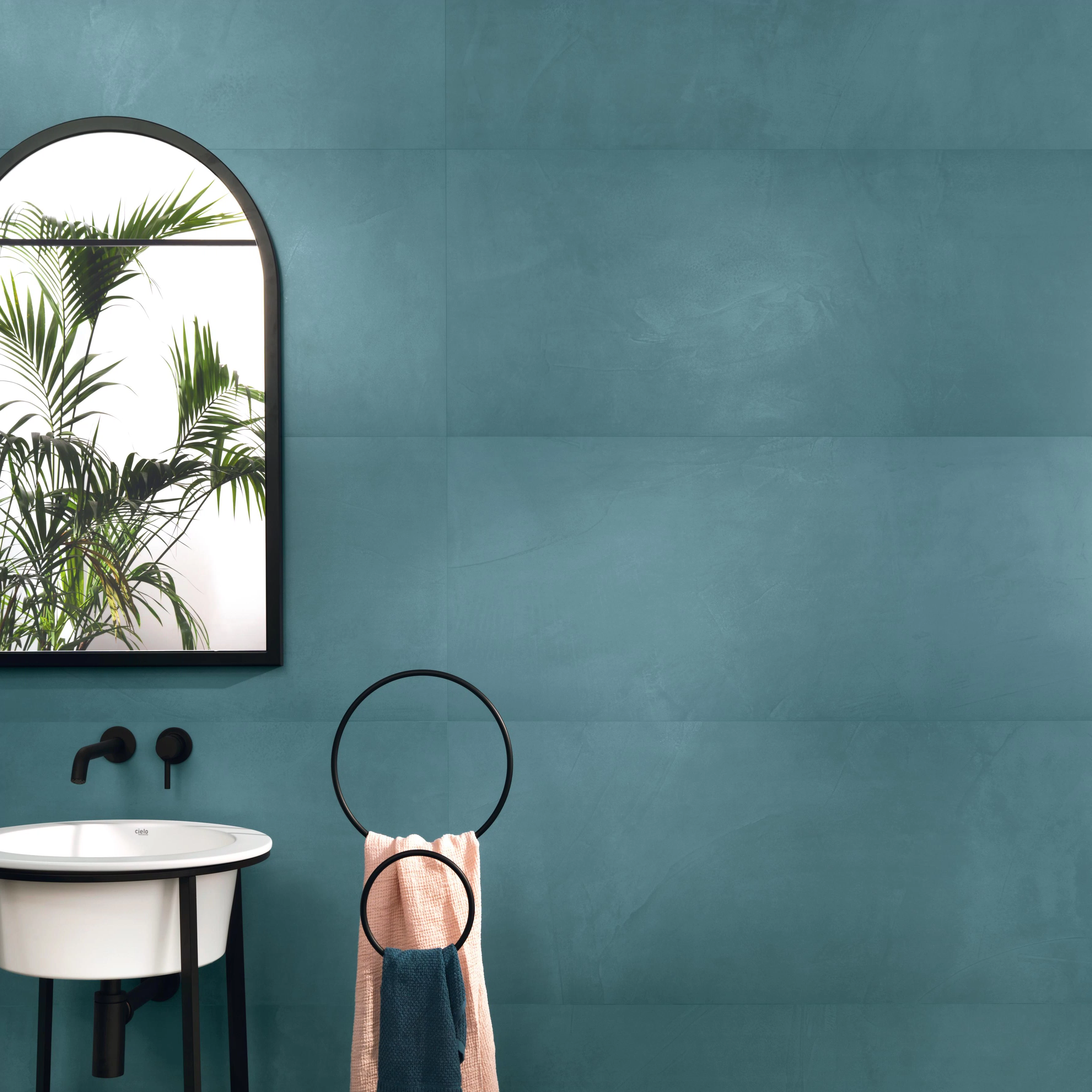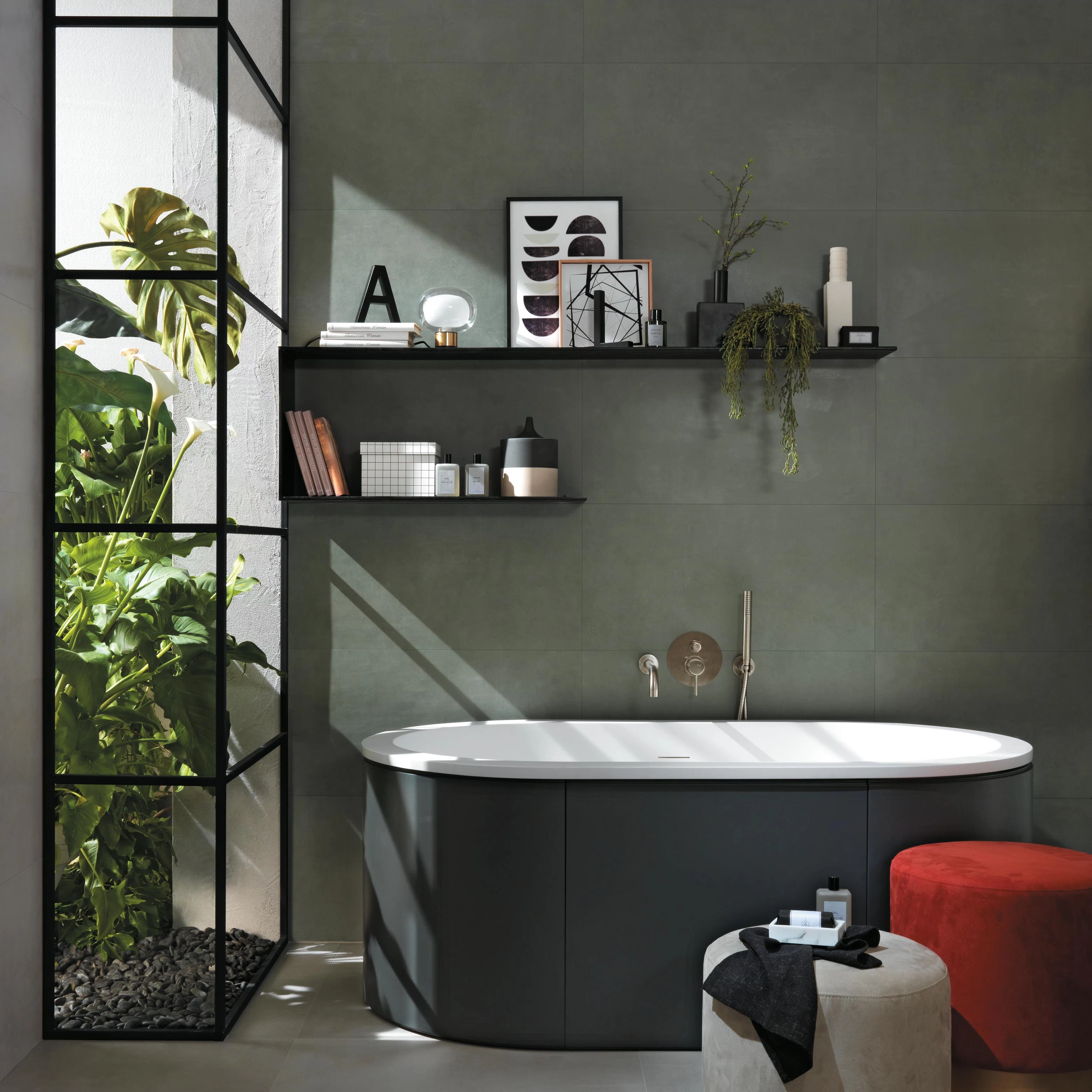 Color on the walls: bathroom, kitchen, commercial spaces
Colored wall tiles are perfect for all spaces: from commercial venues like restaurants, bars, shops, and hotels to residential spaces such as the living room and kitchen, where large colored porcelain slabs create bright, scenic color backgrounds and combine esthetics and functionality, guaranteeing durable, hygienic surfaces that maintain their permanent color over time.
Thanks to the glassy, transparent composition of the glaze, white body wall tiles also offer very bright, vivid colors. They are particularly well suited for bathrooms and kitchens, where laying is facilitated thanks to the size of the tiles, and are also useful for small environments due to the ease with which they can be cut, drilled, and installed.
Finally, Atlas Concorde's colored tiles are always accompanied by a wide range of decorations and mosaics, which allow you to customize the environment according to your own style.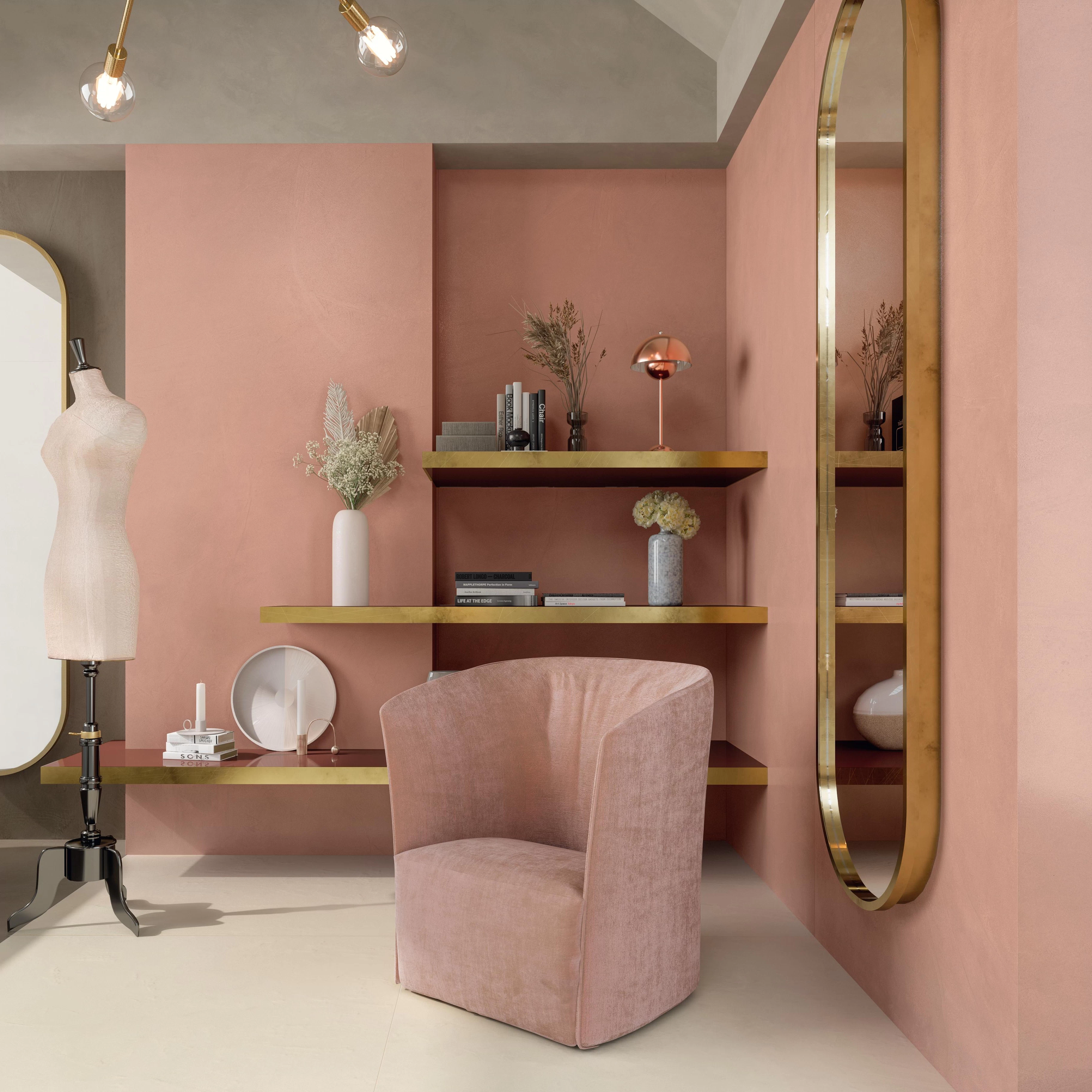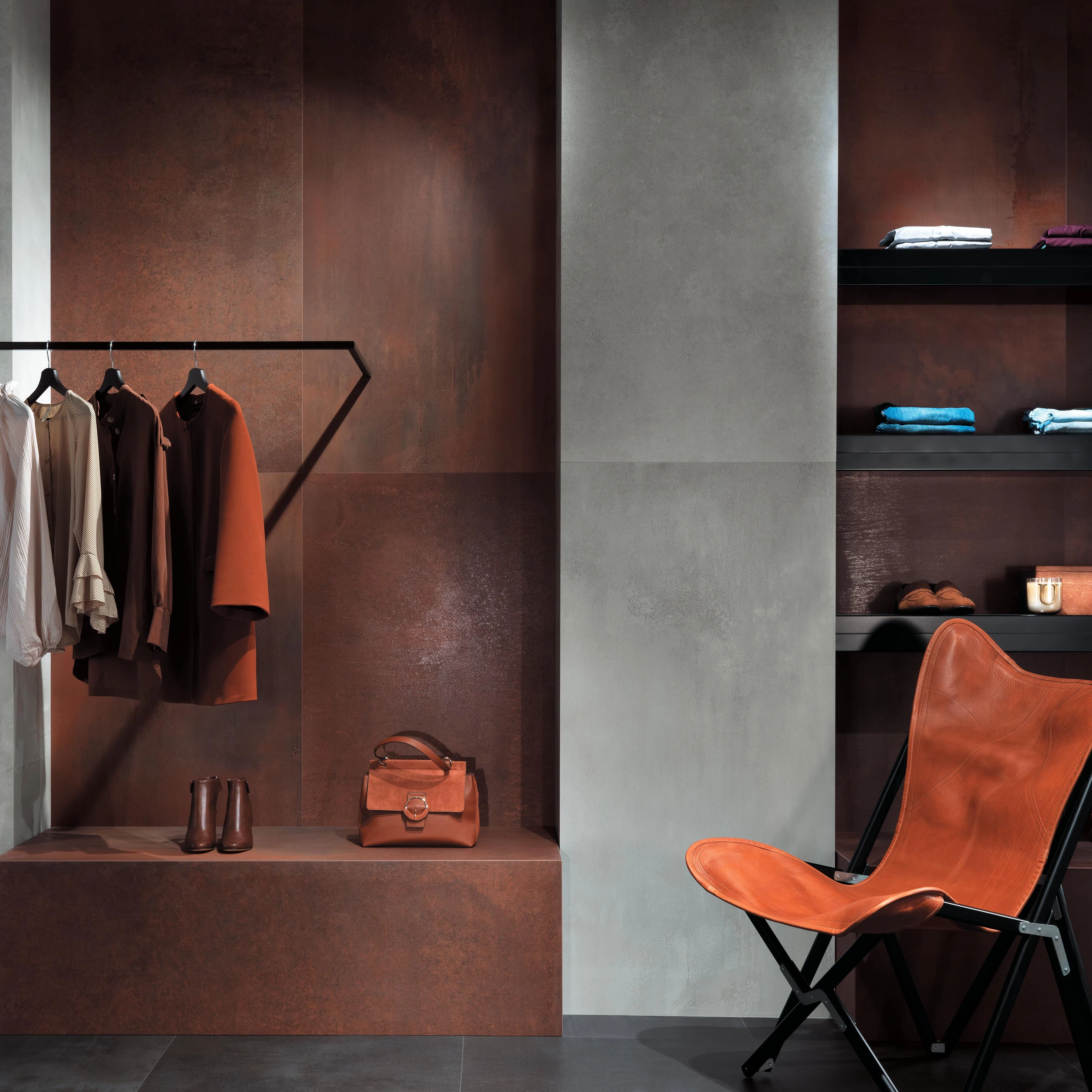 Bathroom tiles and porcelain floors are excellent allies for adding color to environments both in the home and in commercial spaces, combining beauty and the practical benefits of ceramic tiles.
They are extremely easy to clean and sanitize with any type of detergent, preventing the proliferation of viruses and bacteria.
They can't be altered by water, heat, or humidity, an important characteristic for wall tiles in bathrooms, kitchens, and bars, but also hotels, restaurants, spas, wellness centers, and environments dedicated to hospitality, health, or personal care.
Finally, the colors are permanent, meaning that they don't alter over time, even after prolonged exposure to light.
SEE THE ATLAS CONCORDE COLOR-LOOK COLLECTIONS:
Prism, Blaze, Raw, Boost, Boost Pro, Venti Boost, Dwell, Arkshade, Arty, Ewall, Mek
Prism: troweled resin-effect porcelain and ceramic tiles
Boost: concrete-effect porcelain and ceramic tiles in cool tones
Boost Pro: concrete-effect porcelain and ceramic tiles in warm tones
Venti Boost: porcelain encaustic tiles
Blaze: metal-effect porcelain and ceramic tiles
Raw: concrete-effect porcelain and ceramic tiles
Arkshade: minimalist concrete-effect porcelain and ceramic tiles
Dwell: concrete-effect porcelain and ceramic tiles
Mek: metalized concrete-effect porcelain and ceramic tiles
Arty: concrete-effect colored tiles
Ewall: concrete-effect colored tiles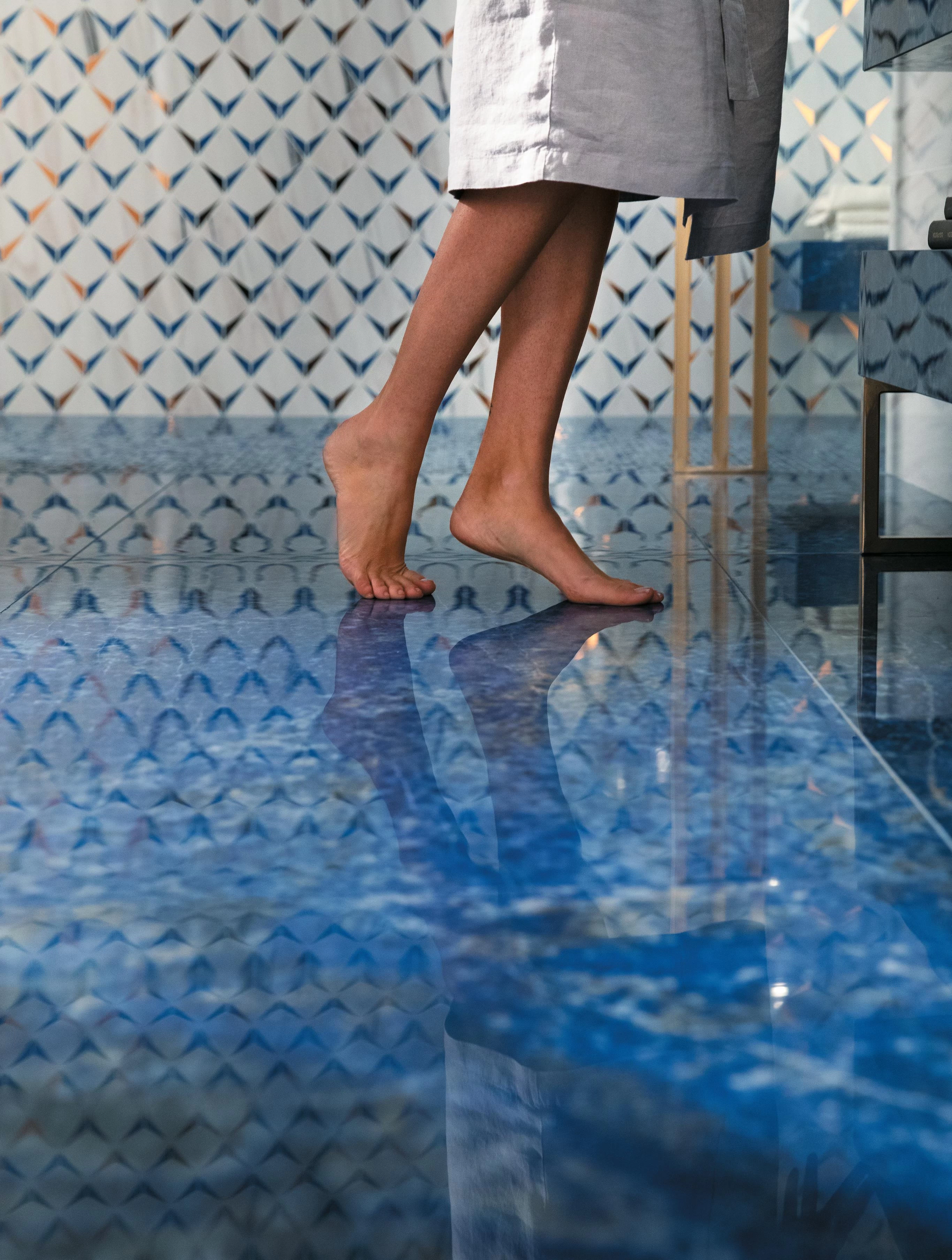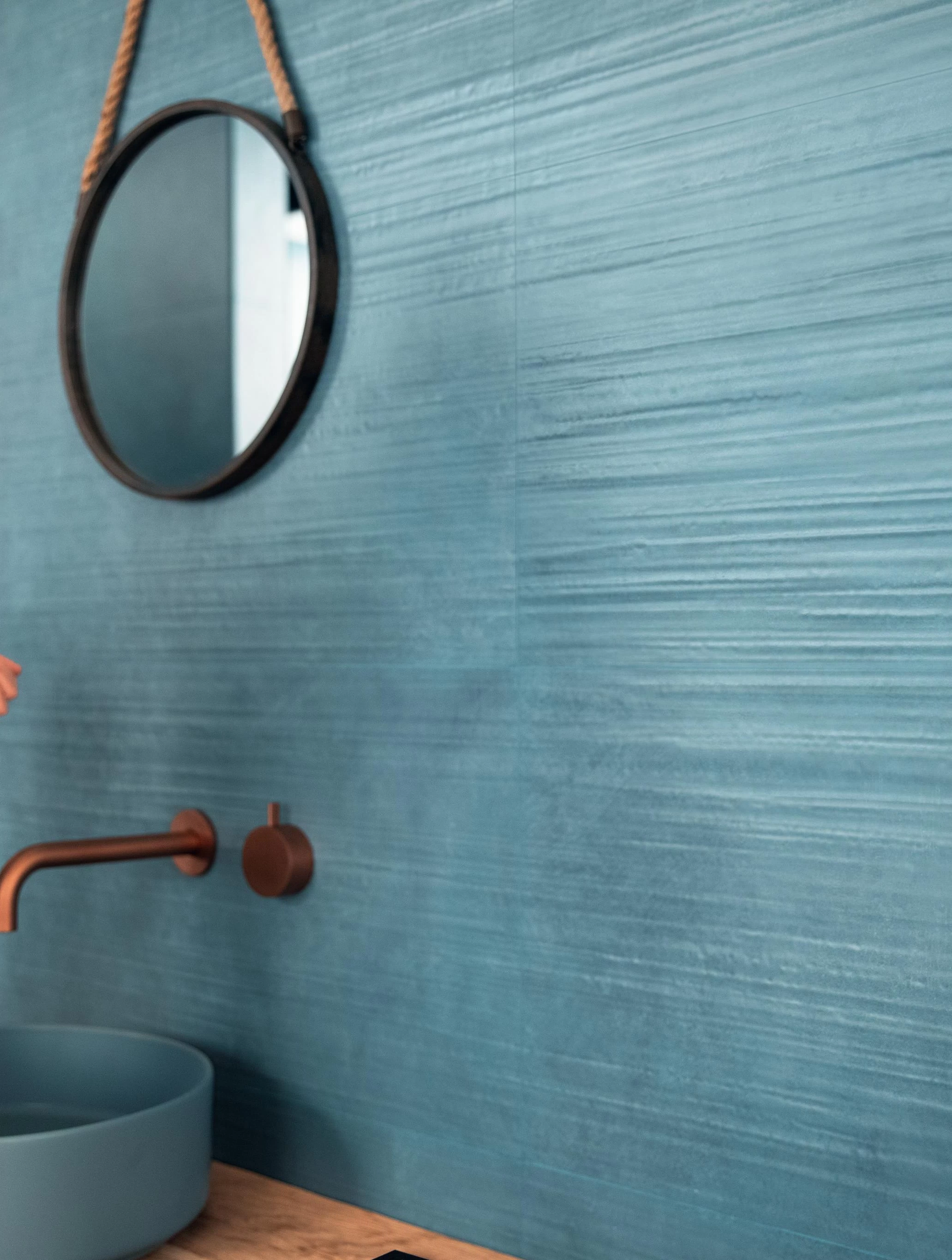 We are nearby. Visit the store.
Go the sales outlet section and find your nearest Atlas Concorde dealer.