Outdoor paving: 5 trends to focus on
Whether for the floor of a swimming pool, a courtyard, a parking area, a small patio, or a terrace, the choice of outdoor paving must be made with great care. It's not just a question of satisfying esthetic needs, but also of responding to specific functional characteristics. In addition to being beautiful, outdoor paving must also be durable and resistant to weather and wear, no matter where it is laid.
Modern outdoor paving reflects the latest trends in style and innovation to create contemporary settings that ensure stylistic continuity between the indoors and the outdoors.
Here are 5 trendy paving looks to focus on in 2022 for the design of residential or commercial outdoor spaces.
XL-size tiles for the outdoors
For outdoor spaces,
large-format tiles
continue to be the most popular. A floor with large-format slabs is elegant, offers the advantage of having joints reduced to a minimum, and is very easy to clean. Furthermore, if used for terraces or small spaces, XL tiles create an optical effect that broadens the perception of the space.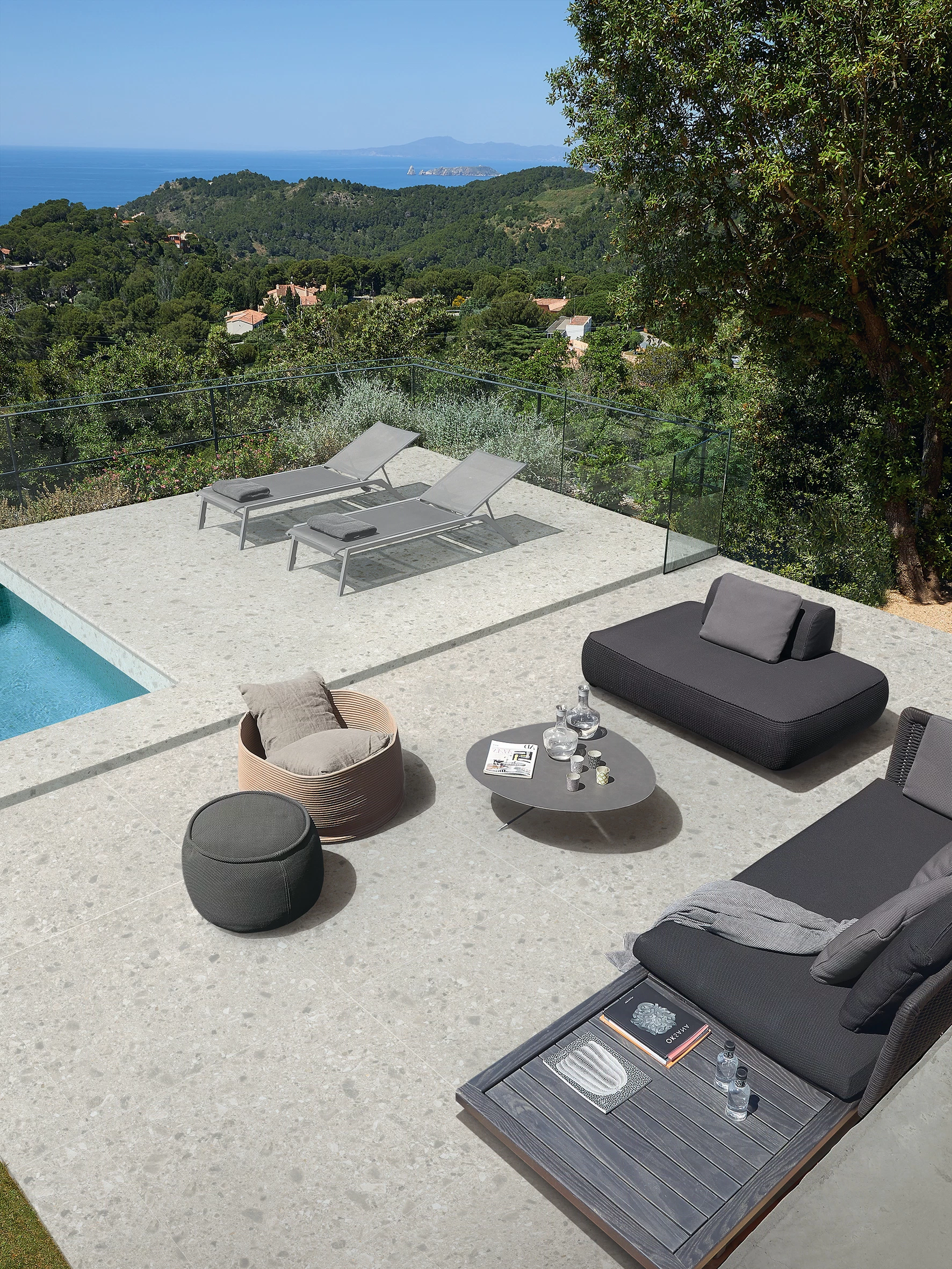 Thanks to their bold look, large slabs are perfect for tiling the floors of terraces of private homes, hotels, and commercial properties. The versatility of porcelain tiles allows you to use the same tiles on the terrace as indoors, creating visual continuity between the indoors and outdoors, both on floors and on walls.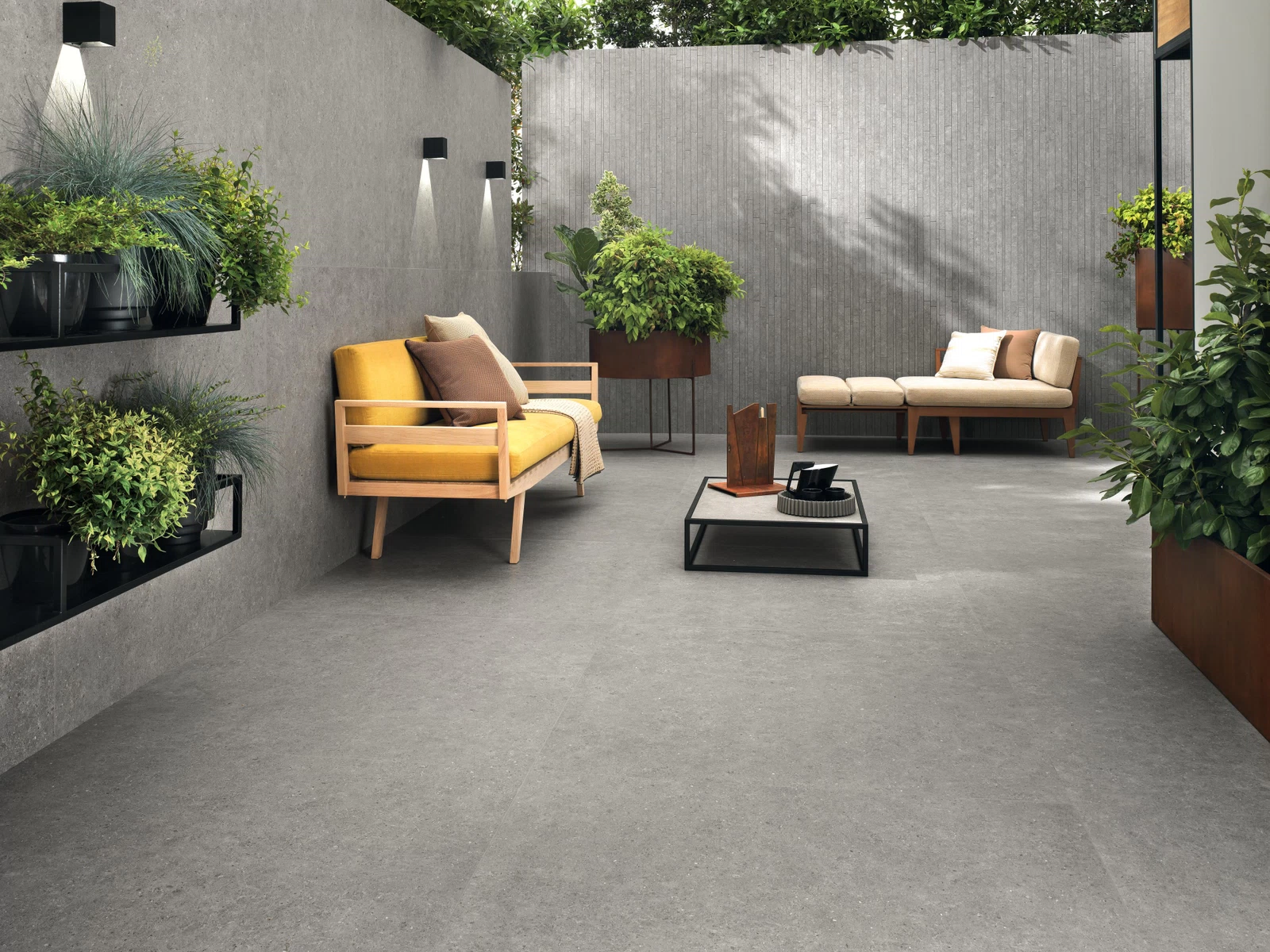 AtlasConcorde BoostStone 001a 00 Grey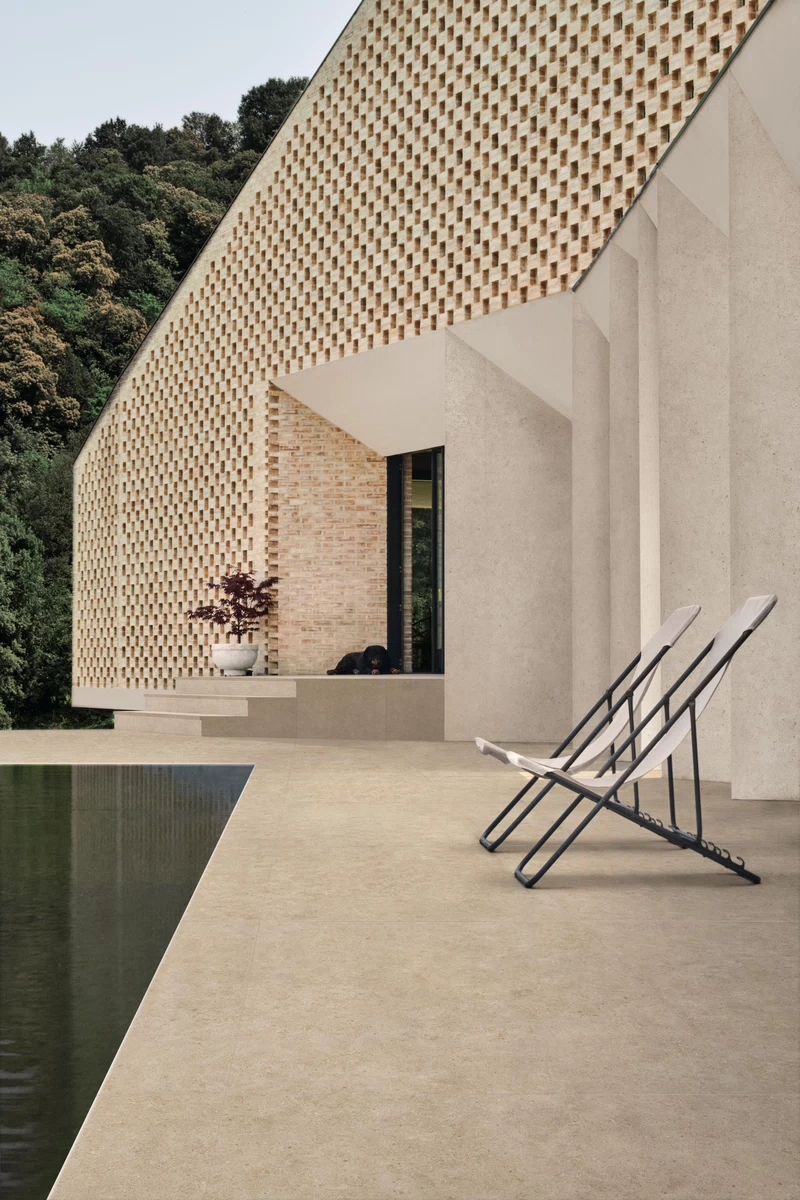 AtlasConcorde BoostStone 008 03 Cream-Ivory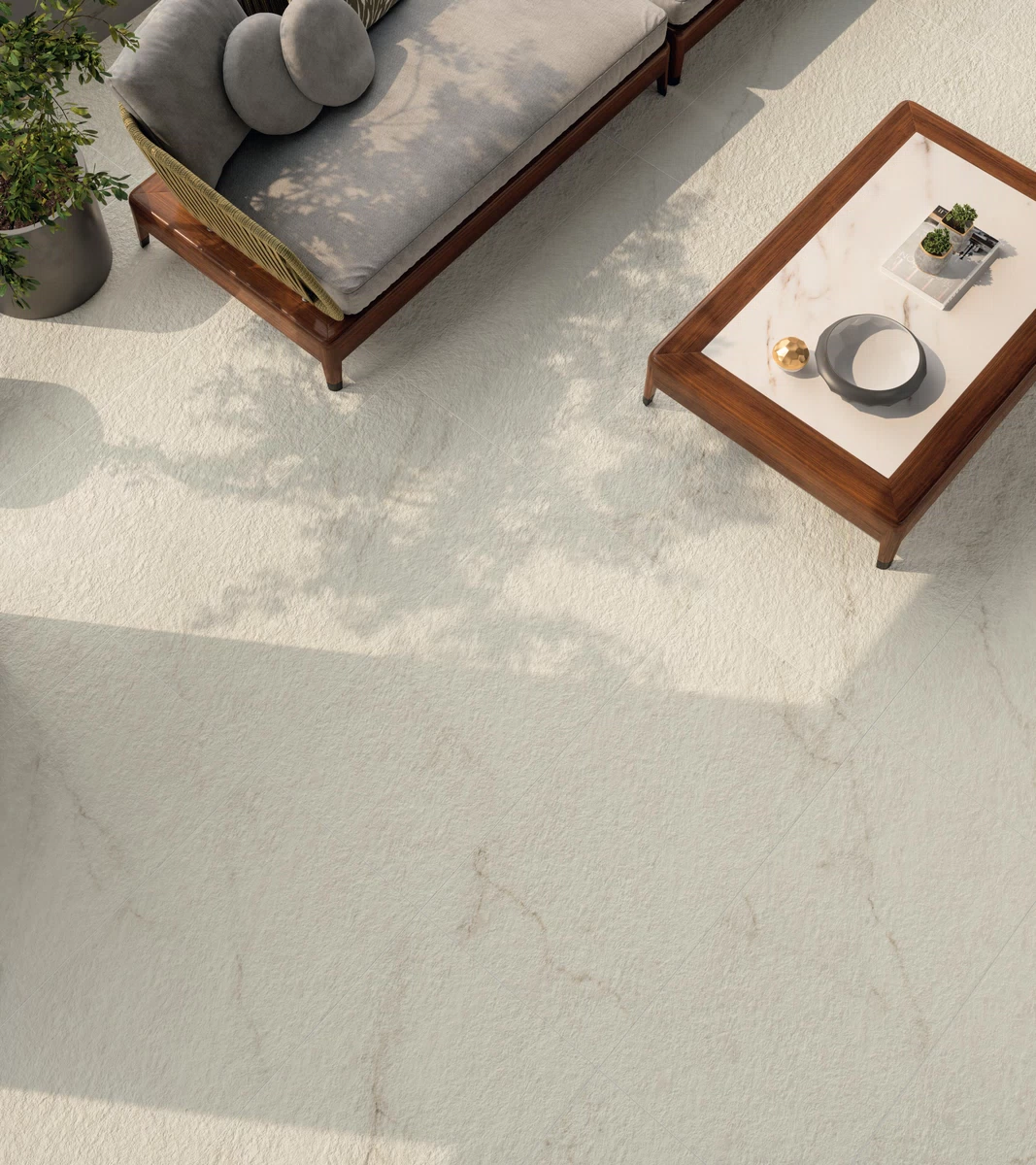 AtlasConcorde MarvelX 007a 03 CalacattaApuano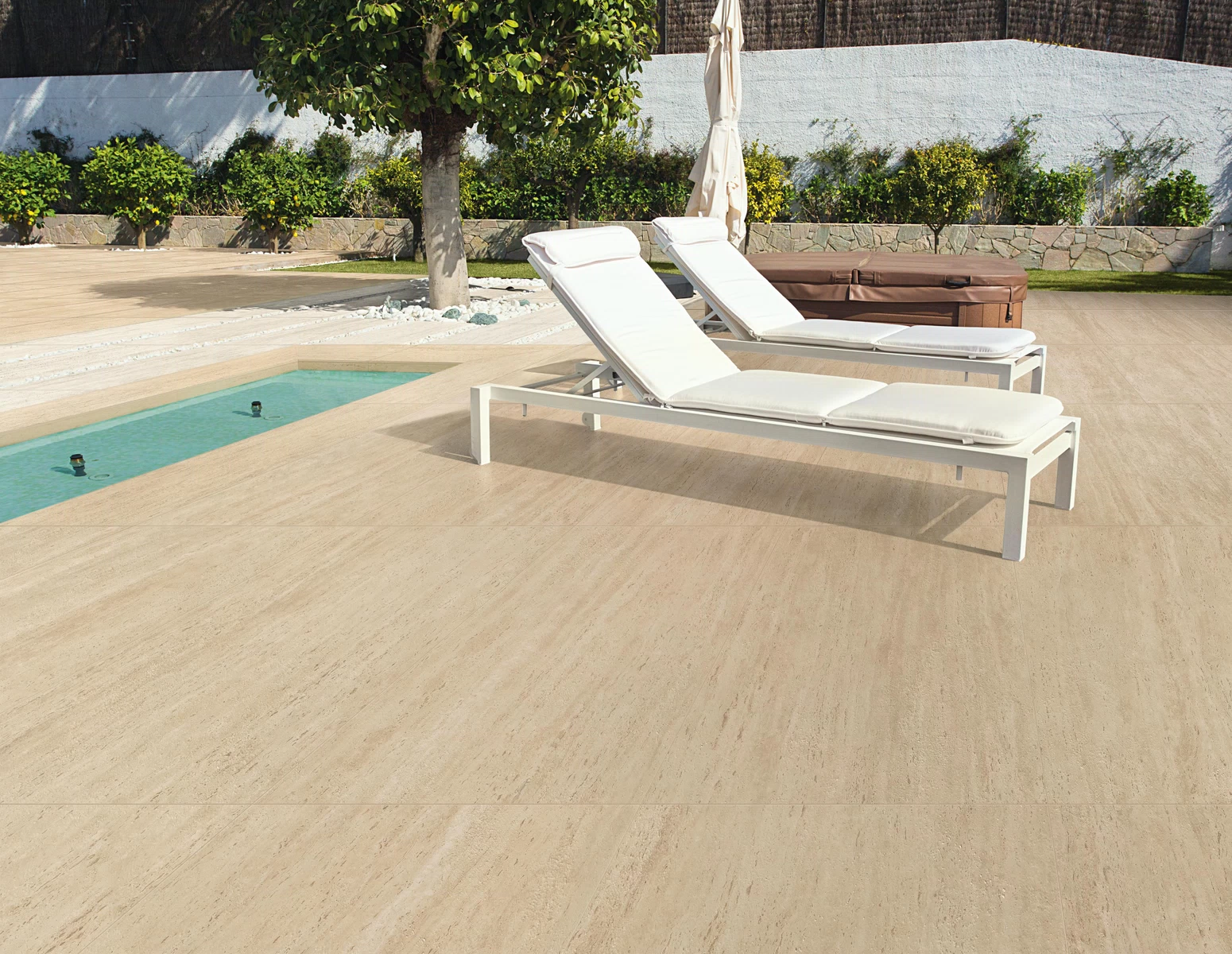 AtlasConcorde MarvelTravertine 005a 04 Sand Vein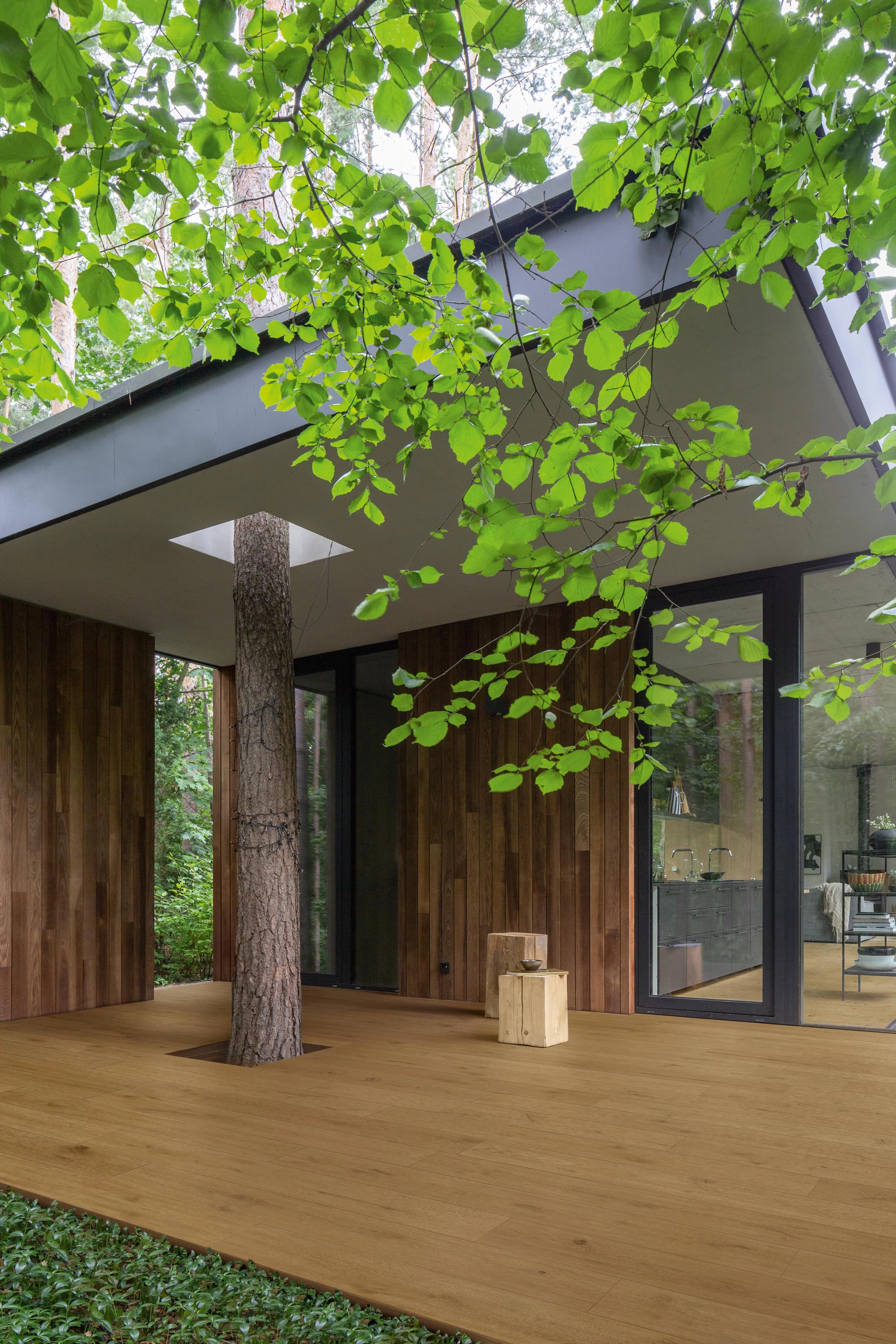 Wood-effect porcelain tiles for a natural outdoors
No material more than wood evokes sensations of warmth, comfort, and nature. Porcelain tiles reproduce the same material effect as wood but with greater resistance to impacts, weather, stains, and chemicals.
The laying of an
outdoor wood-effect porcelain tile floor
is ideal for terraces, gardens, poolsides, walkways, and all those places where it is essential to ensure a surface with a natural look but with characteristics like durability, resistance to humidity, and an anti-slip surface. Wood-effect tiles for outdoor use in any size are a solution that never ceases to be fashionable.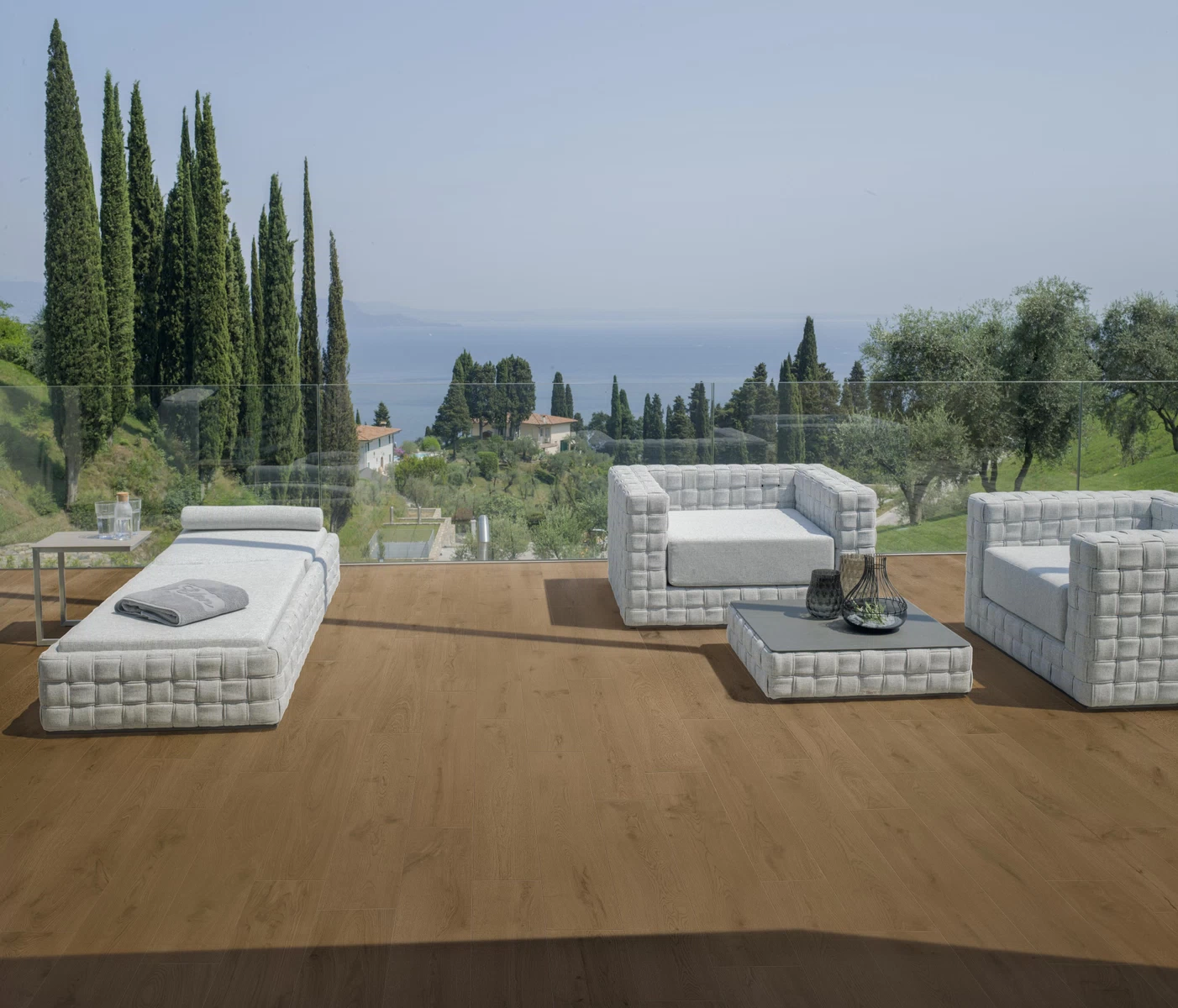 AtlasConcorde Entice 005a 06 BrownedOak-Natural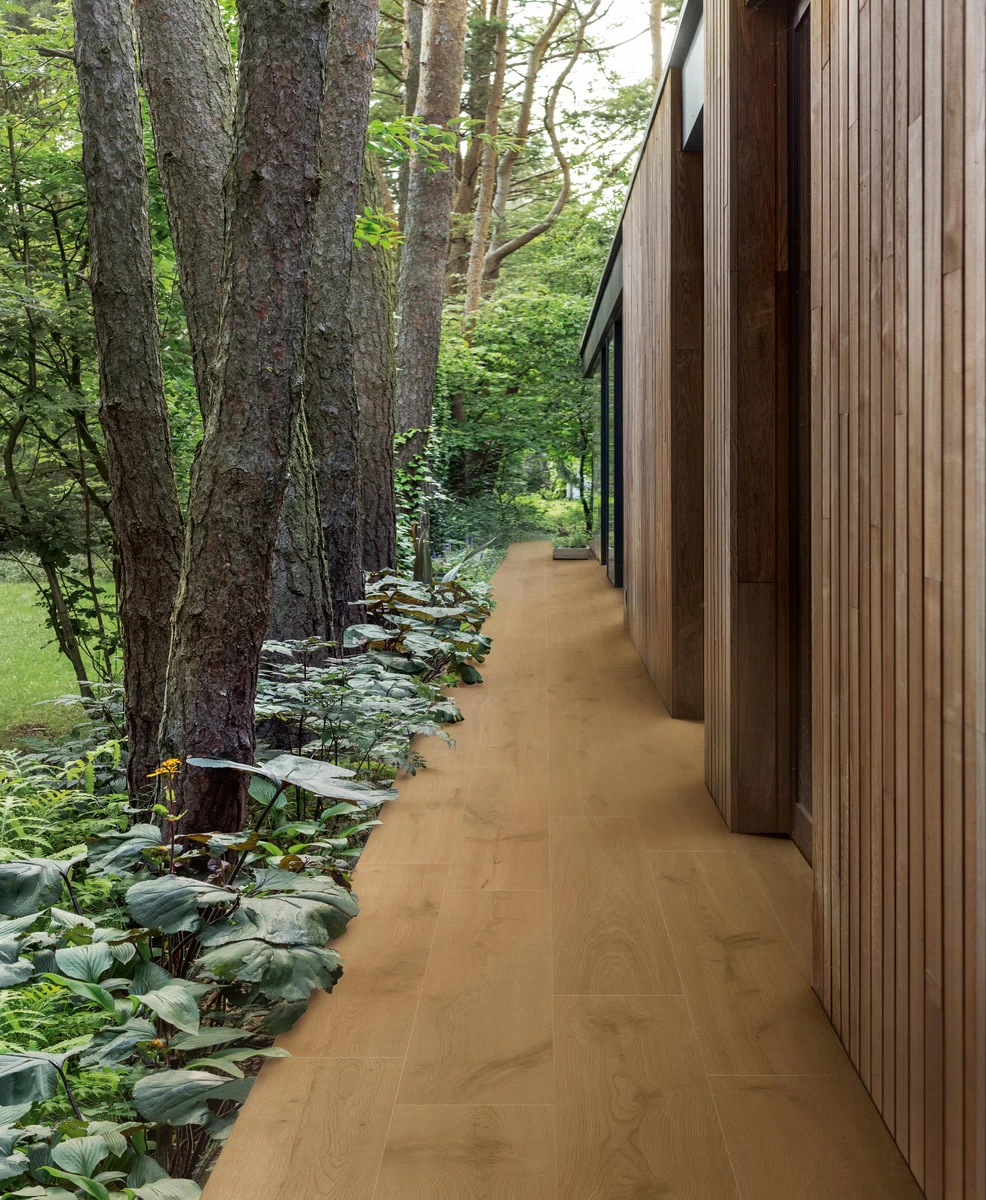 AtlasConcorde Entice 002a 01 CopperOak-Natural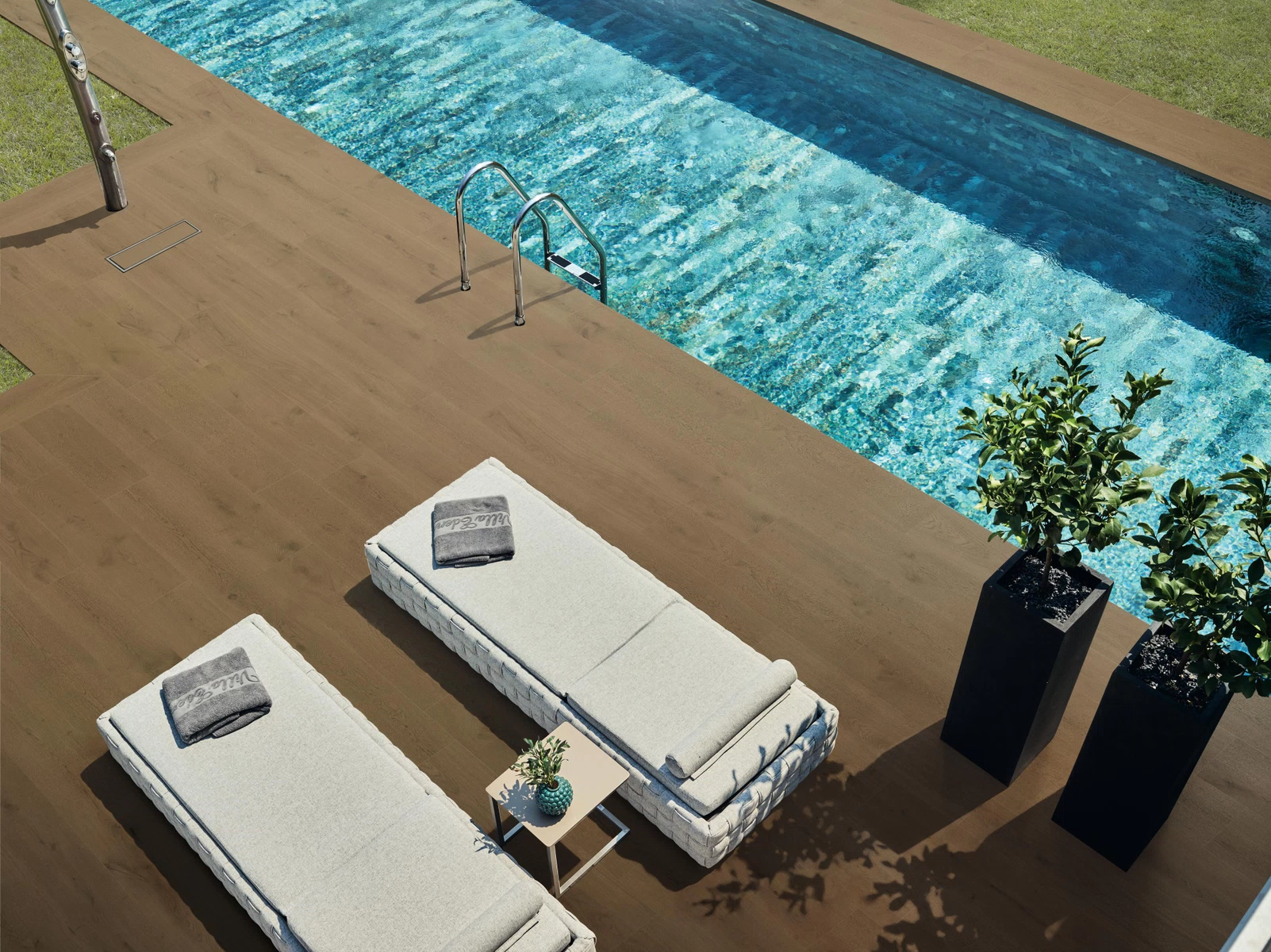 AtlasConcorde Entice 005a 02 BrownedOak-Natural
AtlasConcorde Exence 004 02 Almond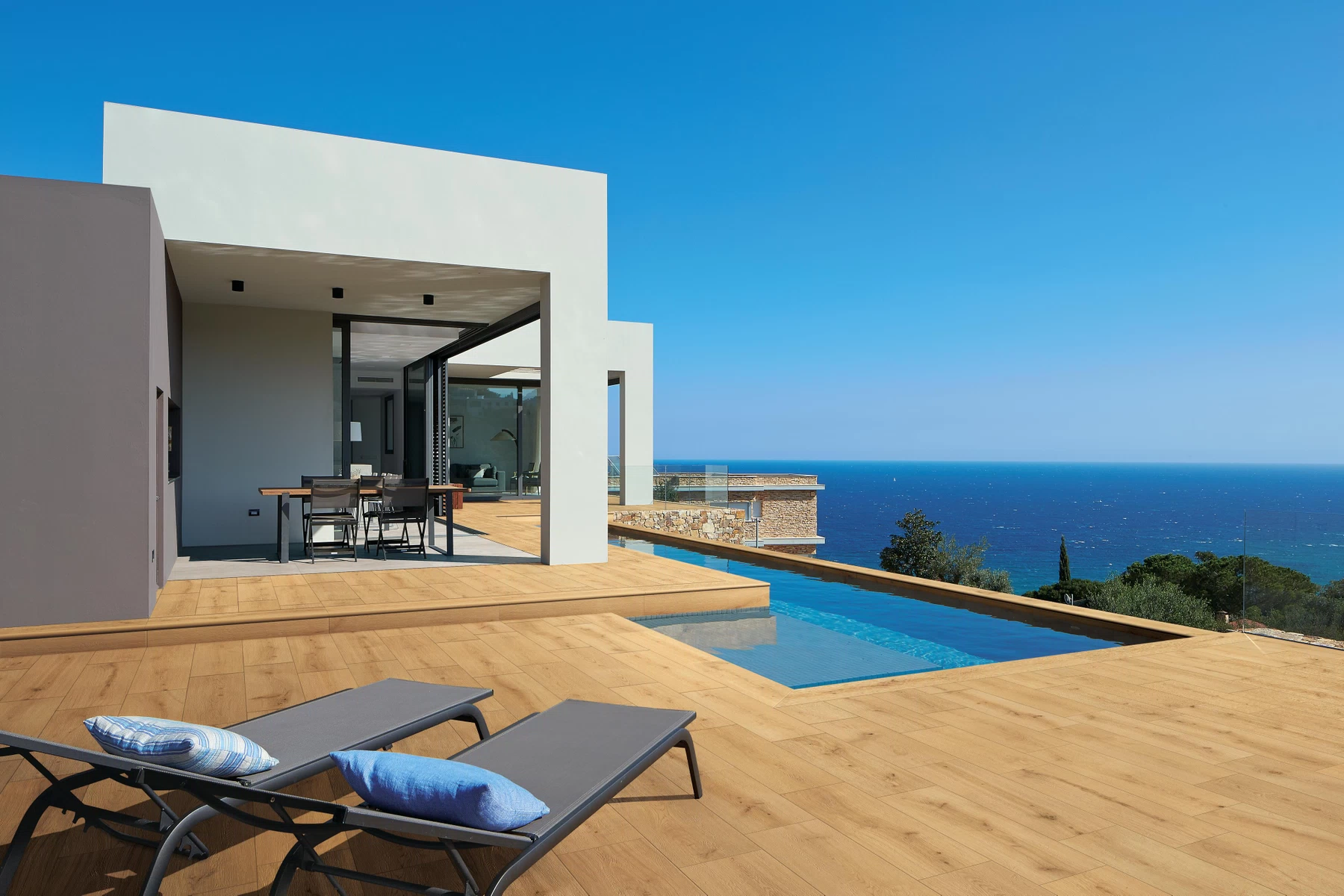 AtlasConcorde Exence 004 01 Almond
Concrete-effect porcelain tiles for elegant outdoor spaces
Of the looks that never go out of fashion,
concrete-effect porcelain tiles
continue to be very trendy, even for outdoor use. They add great elegance and sophistication to outdoor flooring in both simple and refined settings. From industrial
concrete-look floors
to trendy plaster and troweled-resin and raw-earth looks, Atlas Concorde tiles reinterpret the original material, expressing its esthetic value.
Stunning stone-effect outdoor pavers
For contemporary outdoor spaces, the laying of
stone-effect porcelain slabs
can always produce stunning results. Stone-effect porcelain floor and wall tiles reproduce the various textures of natural stones and reinterpret their timeless allure in a contemporary key, creating settings with a refined sculptural impact.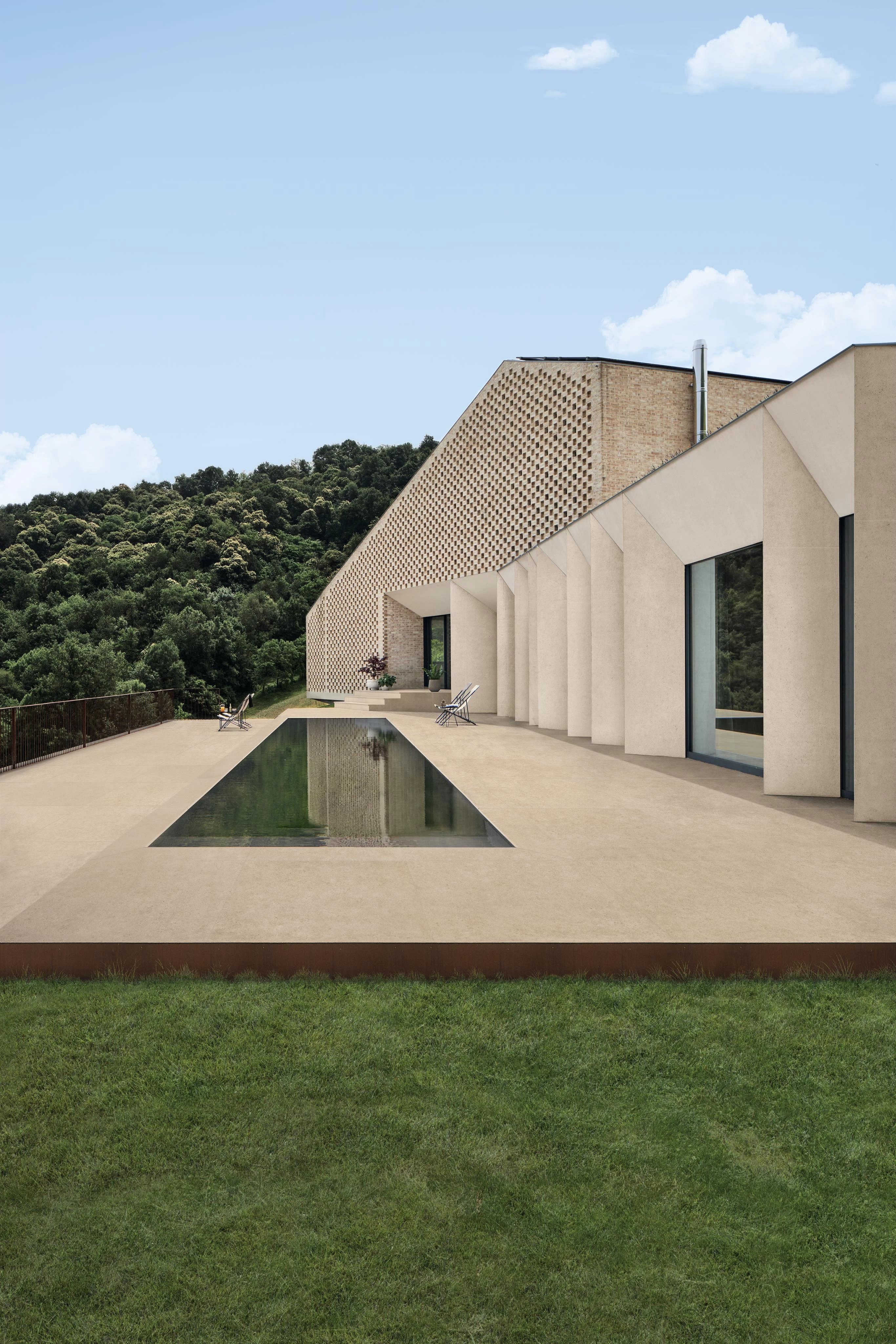 Stone-look porcelain tiles are perfect for swimming pools, courtyards, balconies, terraces, and outdoor spaces that recall the natural character of tradition with contemporary tones and decorations.
Stone-effect porcelain tile floors for the outdoors
go with furnishings of any color and can also be coordinated with the interior tiling, creating spaces with a natural, contemporary style.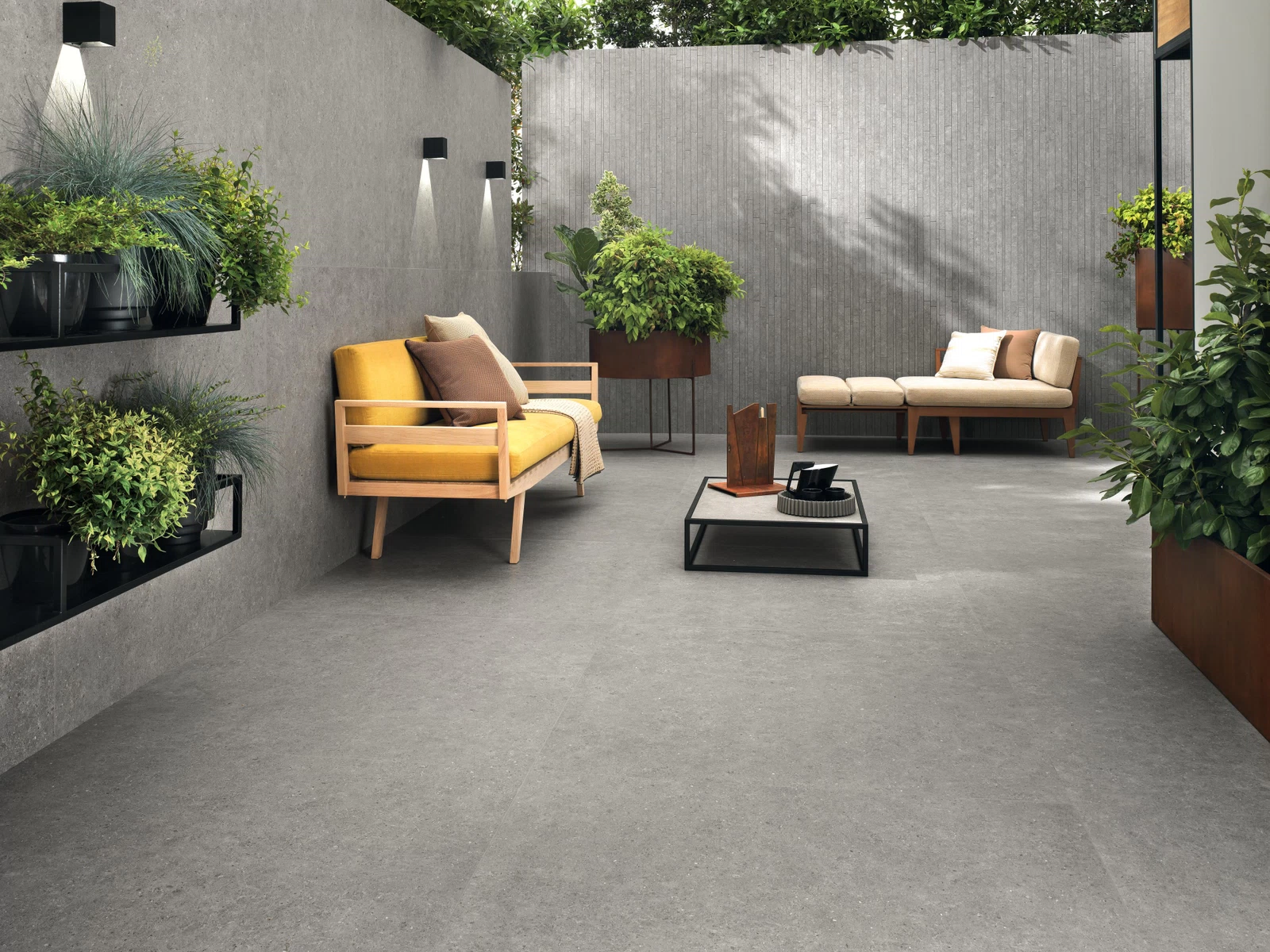 AtlasConcorde BoostStone 001a 00 Grey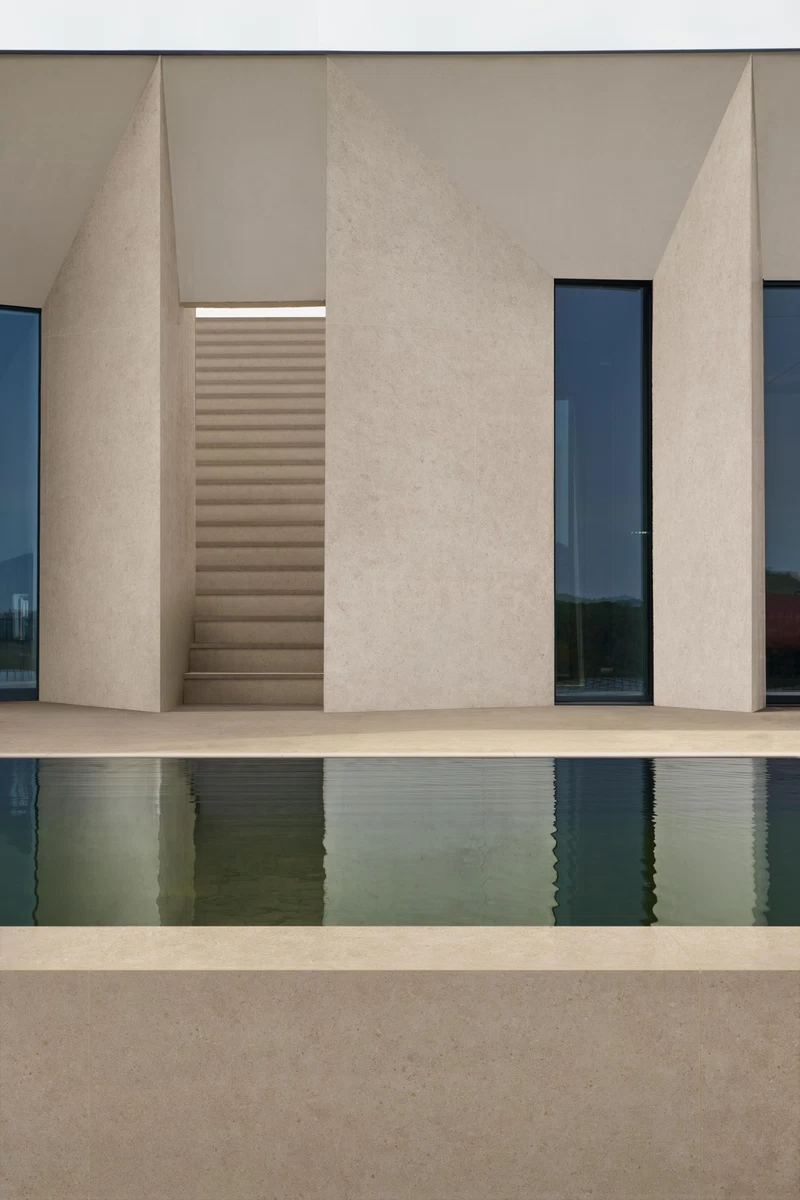 AtlasConcorde BoostStone 008 05 Ivory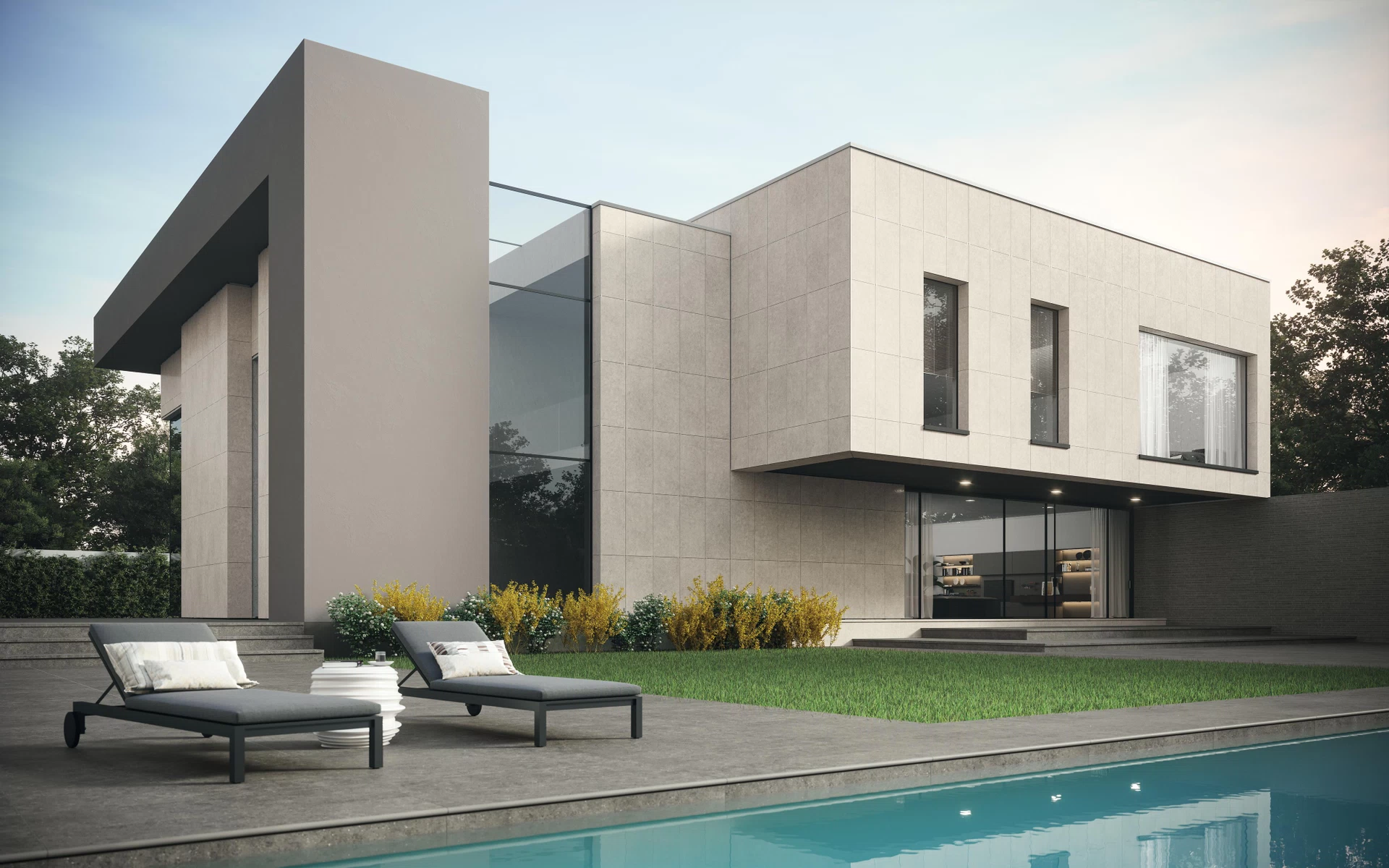 AtlasConcorde BoostStone 009 00 White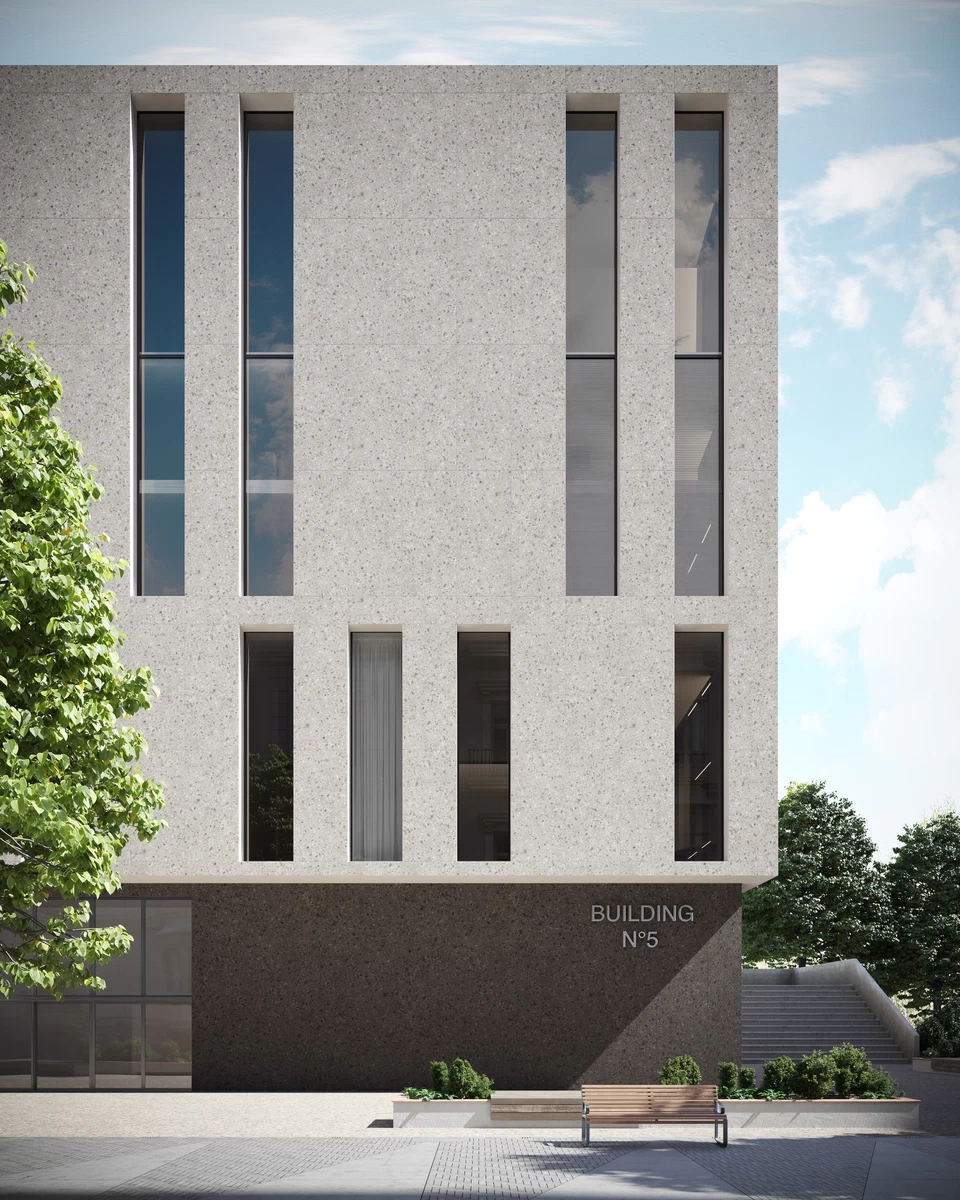 AtlasConcorde BoostMix 005 02 Pearl Smoke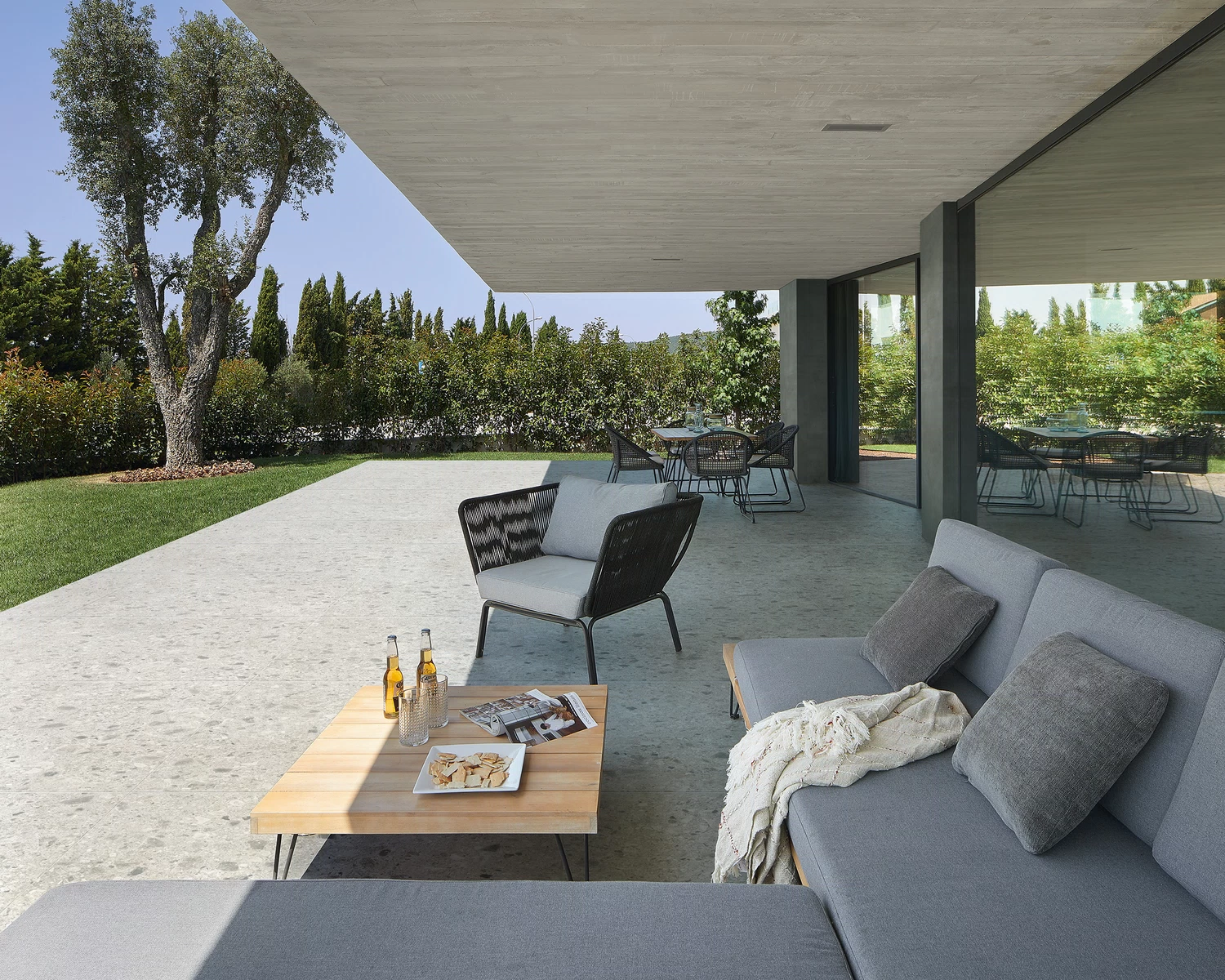 AtlasConcorde BoostMix 006 01 Pearl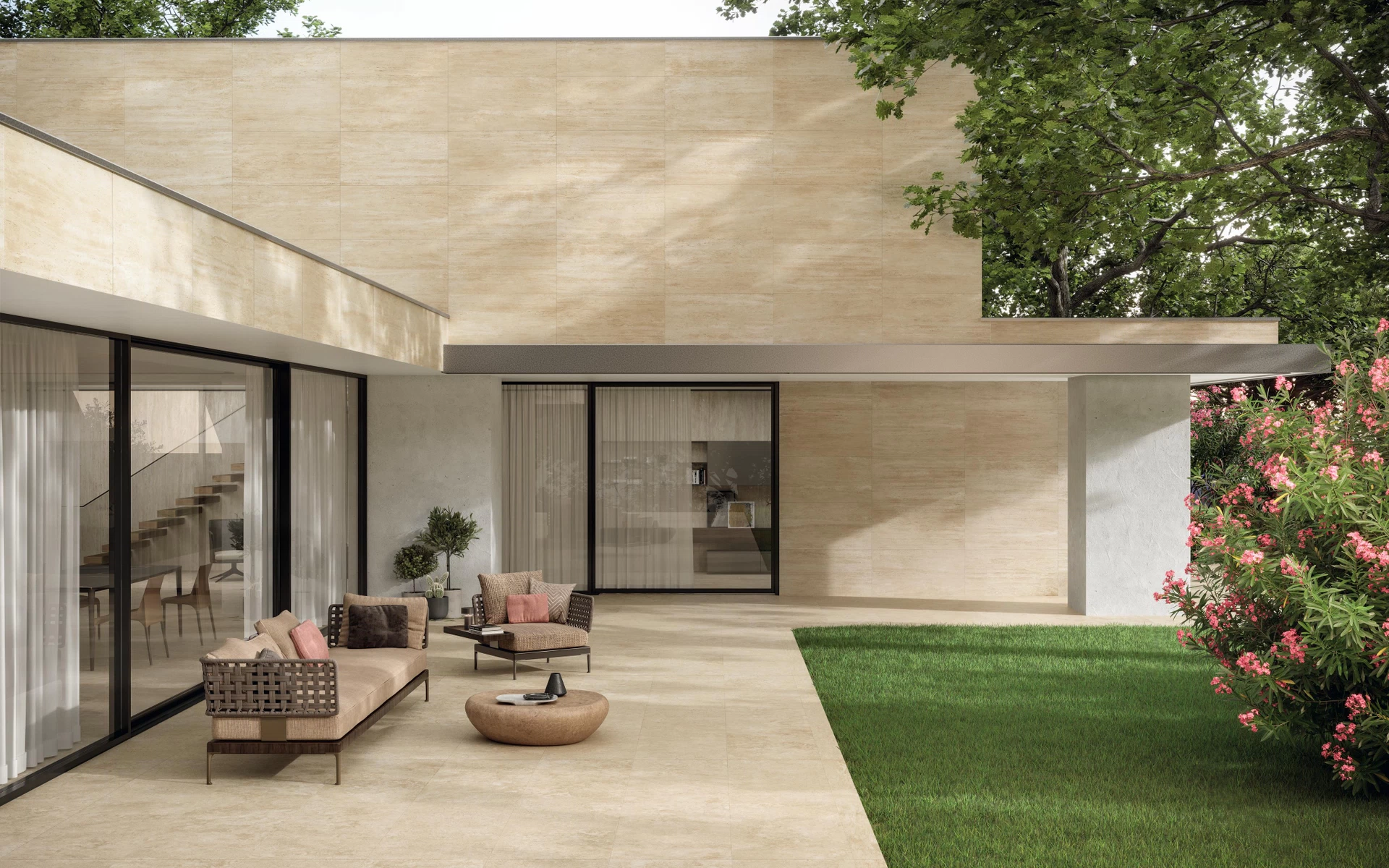 AtlasConcorde MarvelTravertine 004 00 Sand Vein Cross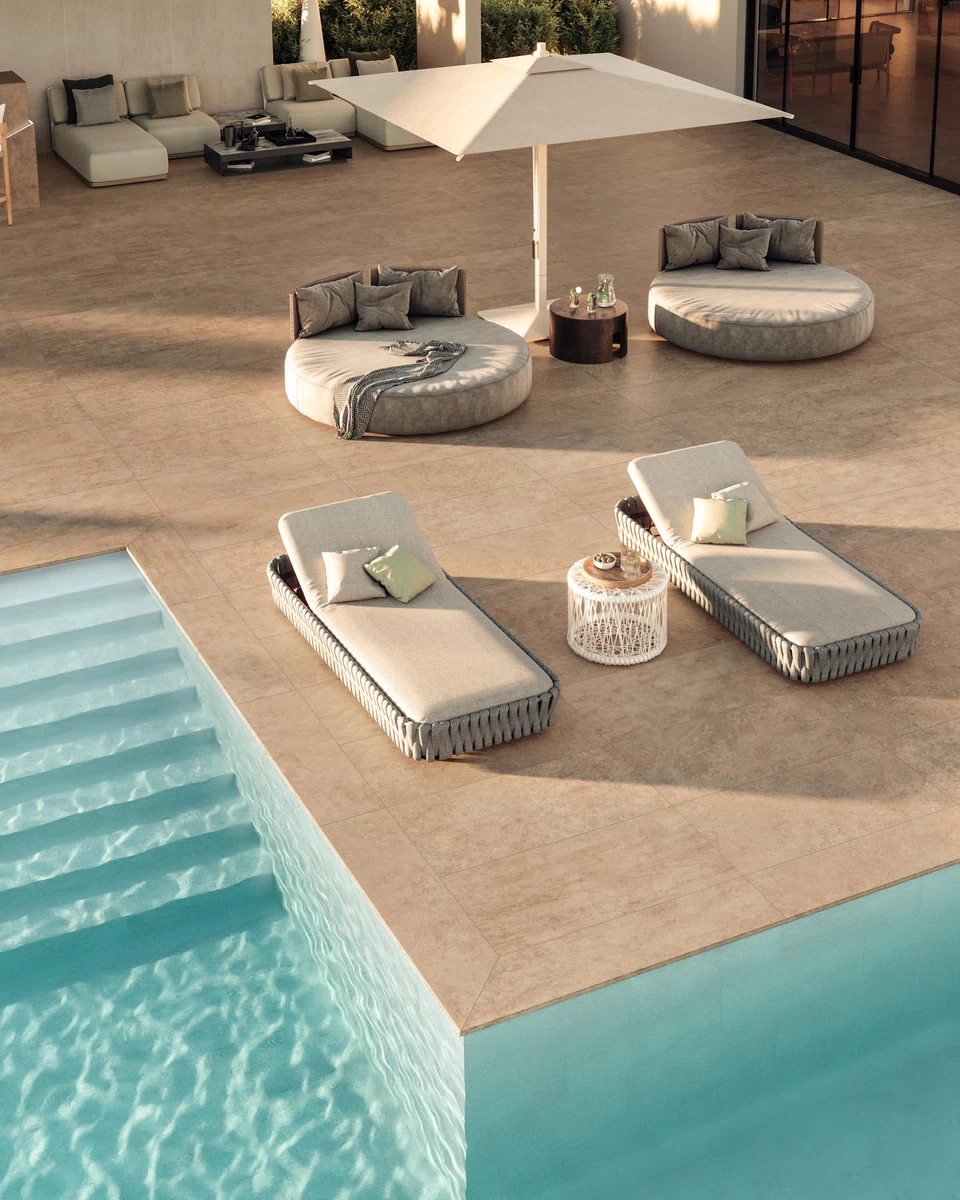 AtlasConcorde Lims 002 10 Desert-Ivory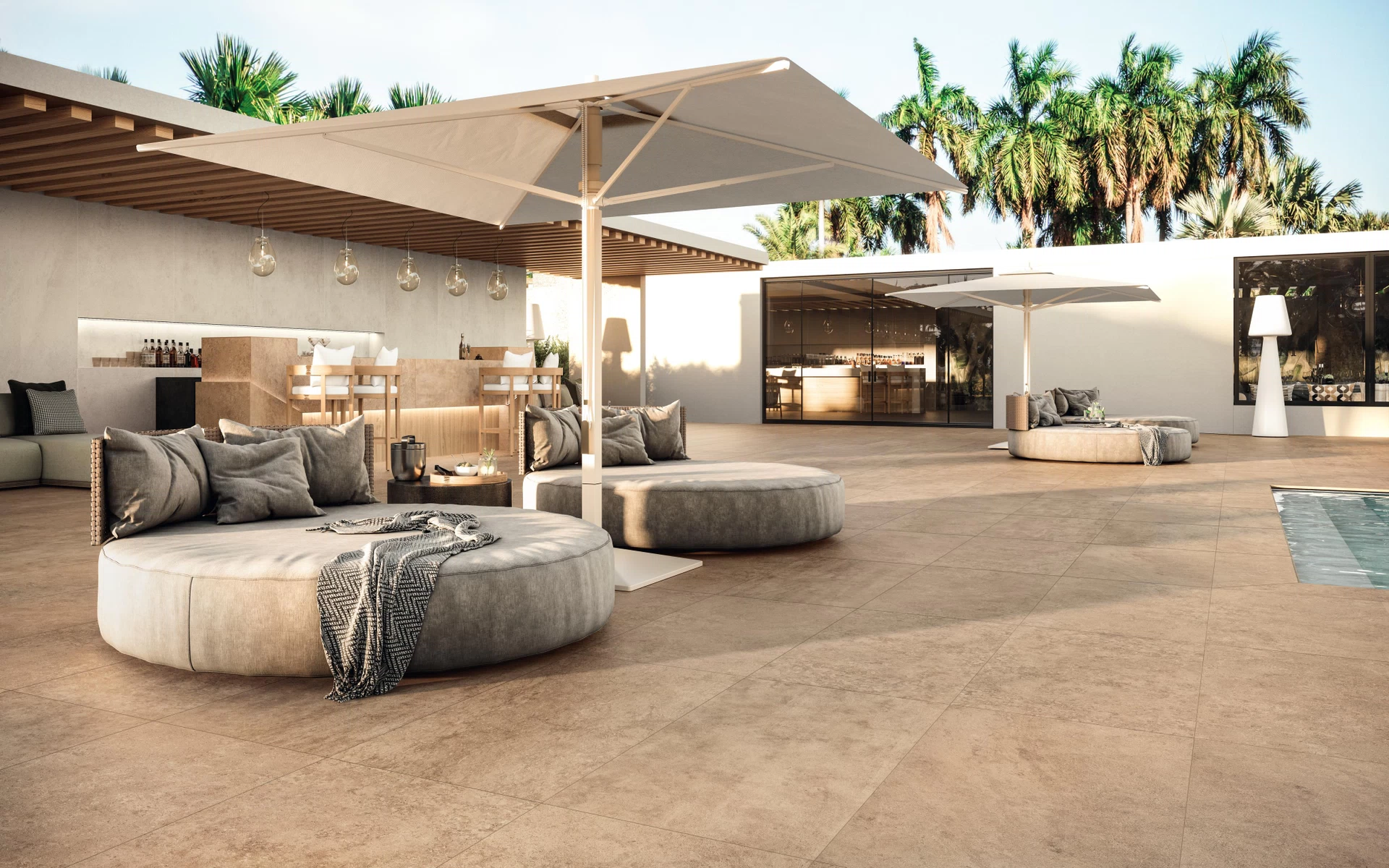 AtlasConcorde Lims 002 09 Desert-Ivory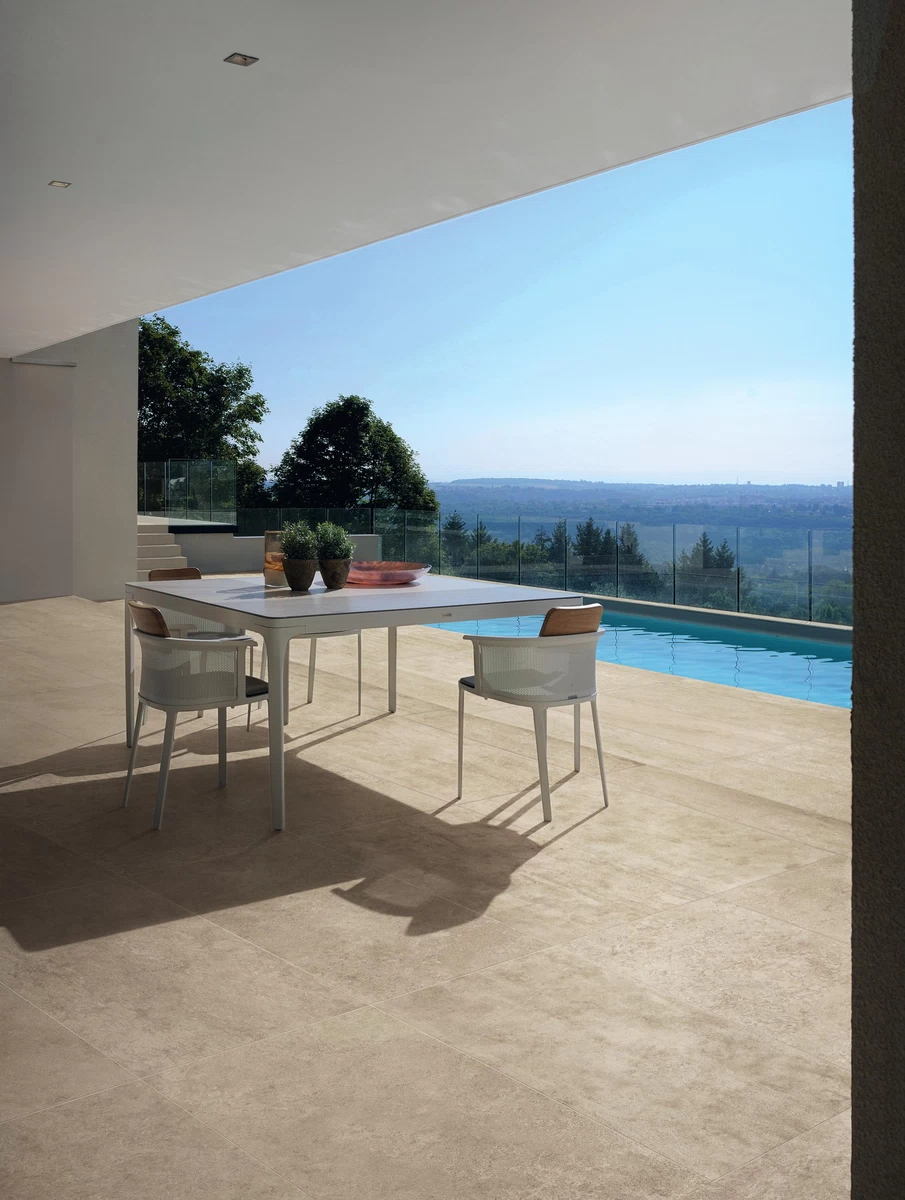 AtlasConcorde Lims 006 03 Beige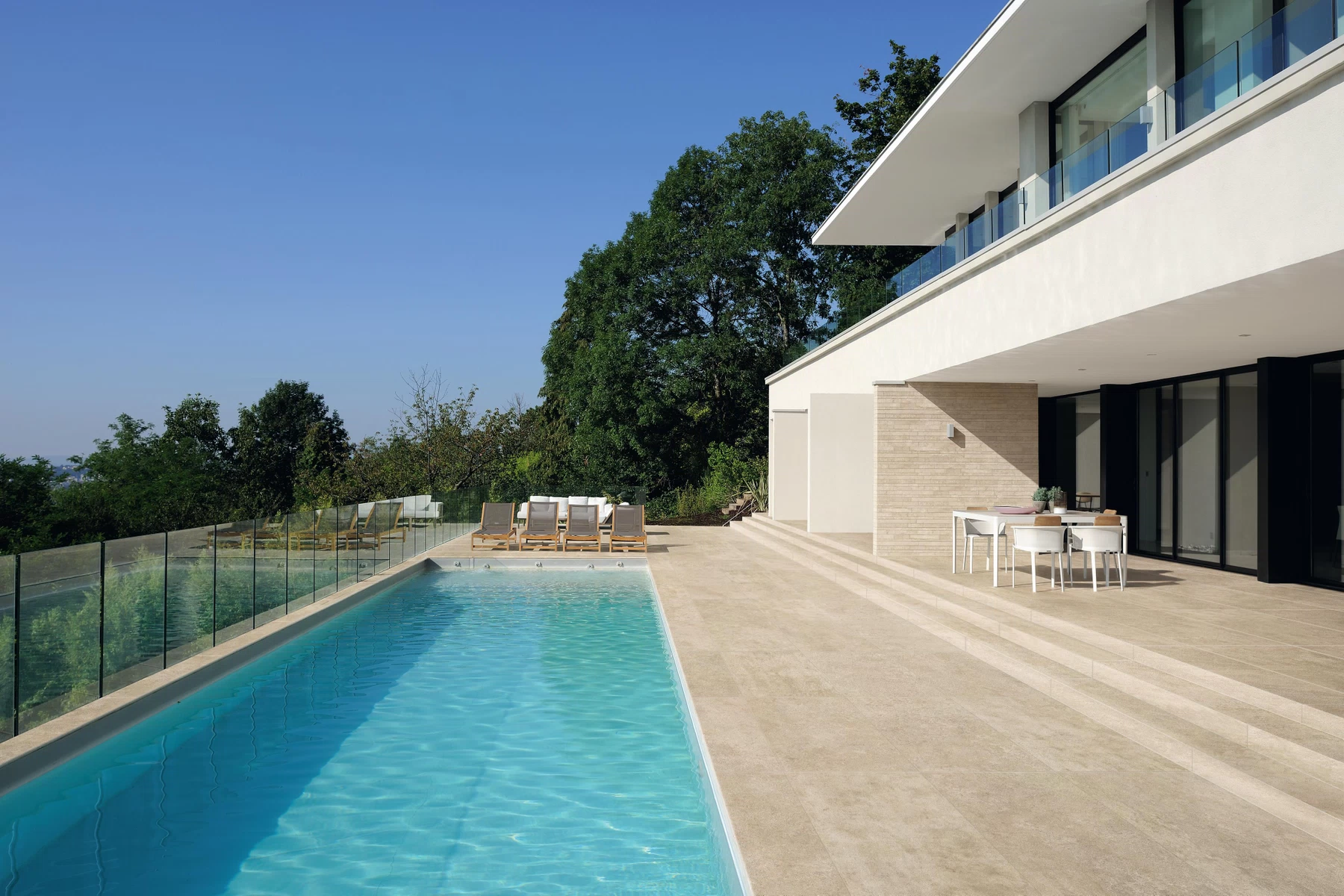 AtlasConcorde Lims 006 00 Beige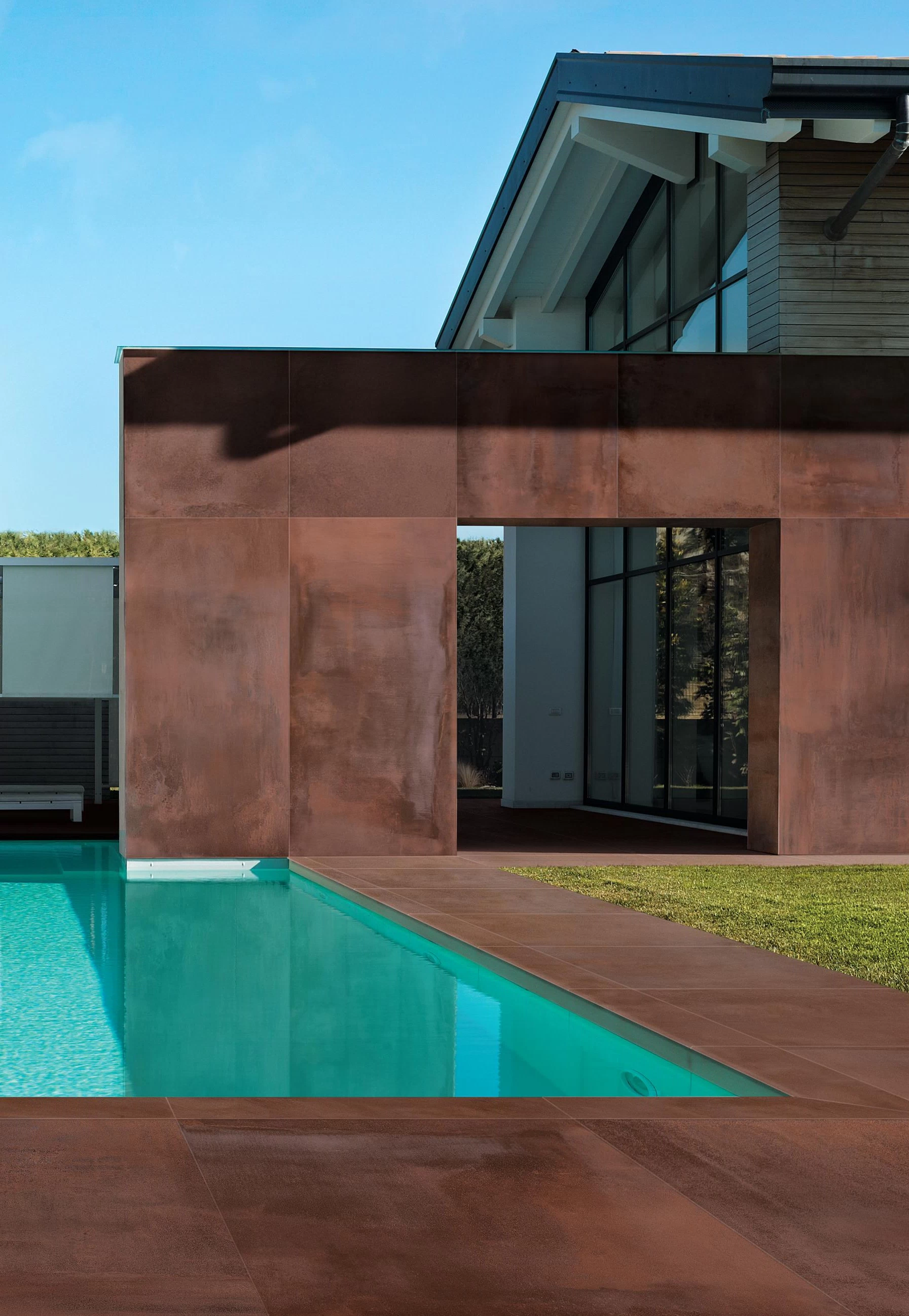 Metal-effect porcelain tiles for the outdoors
The esthetic power of metal is revealed in all its appeal with
metal-effect porcelain tiles
. Technological innovation and esthetic research are the characteristics that make this look a perfect solution for contemporary metropolitan settings. The great technical performance of porcelain tiles is combined with urban looks typical of the most current trends, giving life to outdoor spaces with a magnetic industrial personality.