Porcelain tiles for exteriors: perfection is in the details
Cut and processed from the outdoor floor and wall tile collections, Atlas Concorde special pieces respond to the specific design needs of critical points in outdoor spaces, combining aesthetics and high technical performance.
The numerous technical and practical benefits of outdoor paving made with Atlas Concorde tiles are critical points for anyone contemplating an outdoor commercial or residential project, whether starting from scratch or renovating an existing space.
The stylistic freedom of designers, who are always focused on responding to the needs of users of urban spaces and on innovative technical solutions that link design and practicality, is further unleashed by the special pieces coordinated with the pavers in the collection, allowing them to carefully consider every last detail. These pieces are cut and machined starting from the products available for outdoor pavements and walls, thus guaranteeing a harmonious, perfectly coordinated result that adds style and elegance to the whole design.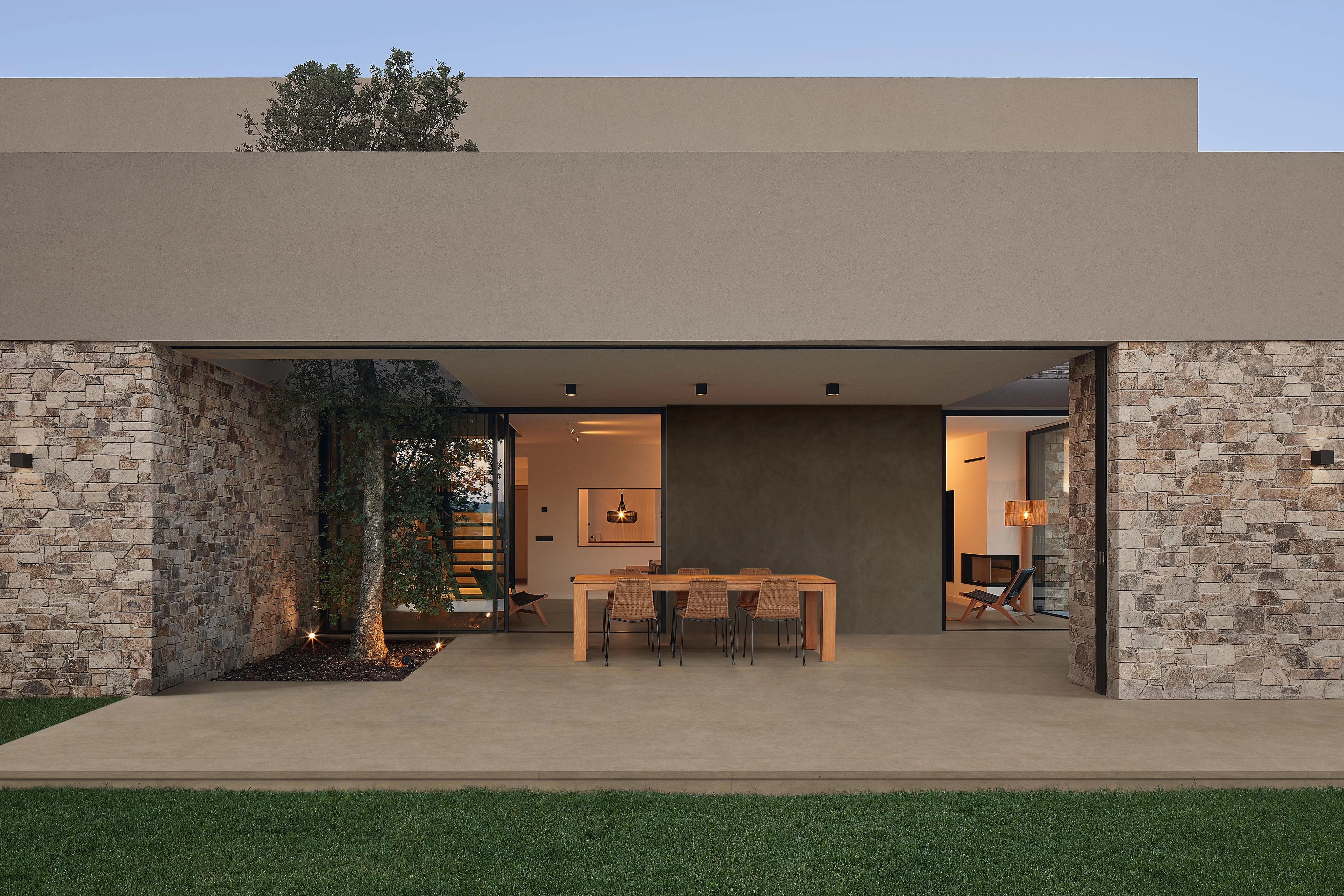 Outdoor spaces often have areas of application that require specially designed elements for critical spots like stairs, pool edges, and curbs. For this reason Atlas Concorde has selected a range of additional elements that meet these specific needs, thus avoiding the use of other unsightly or technically inferior materials.
Many of Atlas Concorde's special outdoor pieces are extremely flexible and can therefore be adapted to more than one use. For example, the combination of Elemento L and Costa Design can be used on stairways (the width of 33 cm was specifically designed for this application), swimming pool edges, or edges to elegantly delimit paved areas.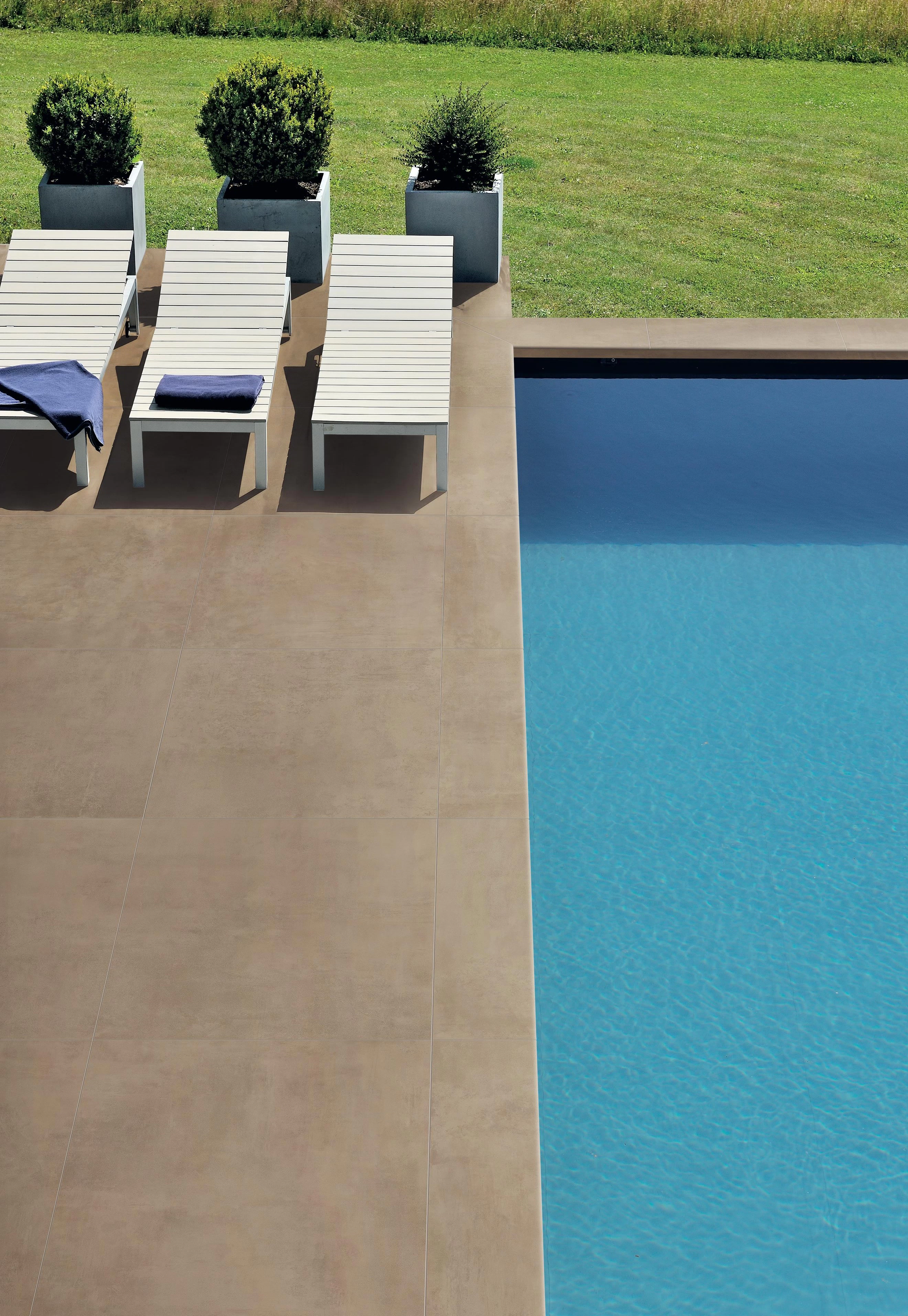 The elemento Round, which has a rounded side, is often used on staircases and poolsides. For both applications other technical elements are also available to meet all the design needs aimed at increasing safety without sacrificing style: the special Gradino piece has surface machining to mark the tread of the stairs, and the special Bordo Piscina tile has a textured surface to increase hand grip.
Also particularly useful are the Griglia elements, which allow you to complete poolside water drainage systems or outdoor showers in continuity with the surrounding paving.
For the most universal and common applications, the range is completed with some special pieces suitable for finishing staircase risers (Alzata element), topping walls (Top element), and decorating pool edges with a more personal, creative touch (the Smussato and Curve elements).
As with the choice of paving and wall cladding, the variety of formats truly sets apart the range of Atlas Concorde Outdoor special pieces.