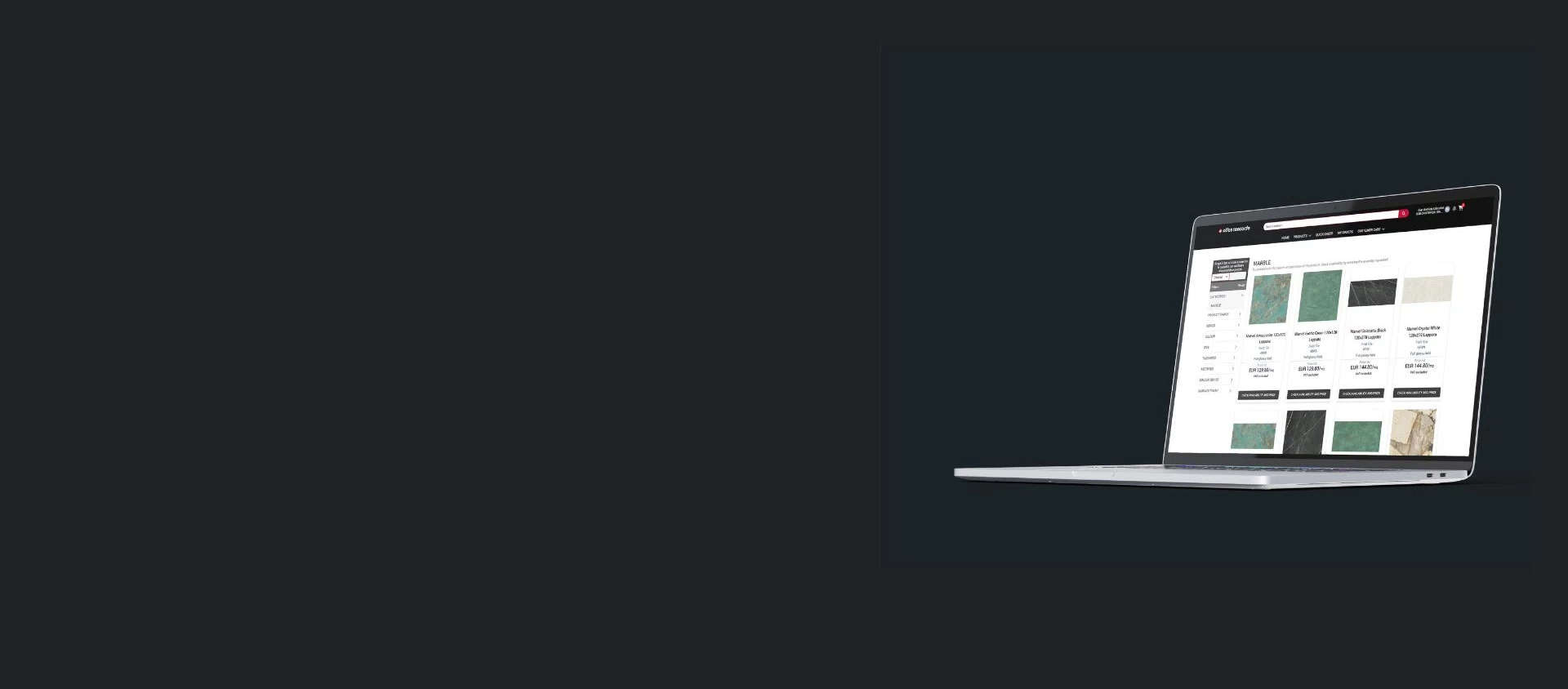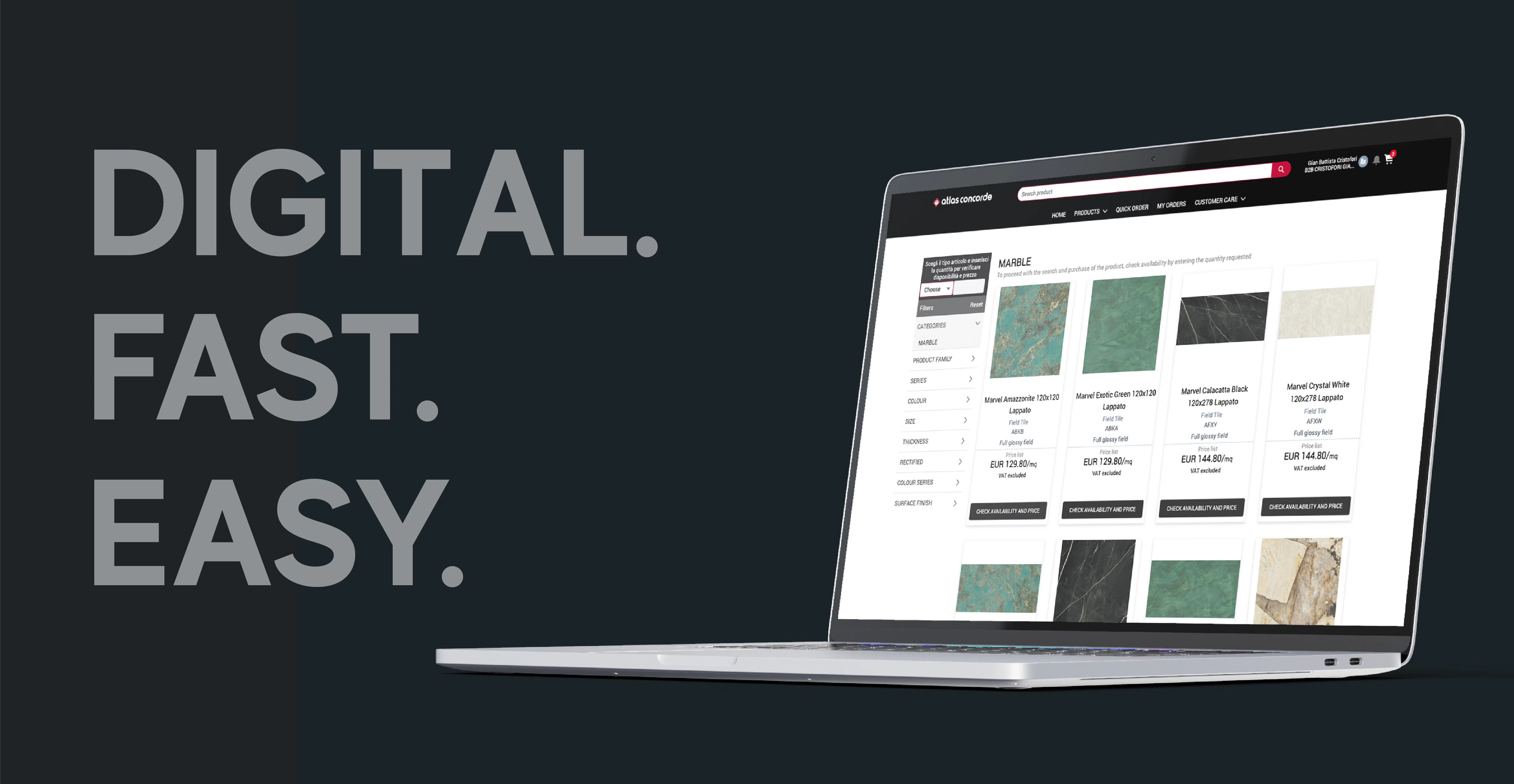 Company
Quick and easy. It's Atlas Concorde's new digital platform
Say hello to easynow, a 24/7 B2B online service
Shorten the distance with customers and provide them with new, high-performance, state-of-the-art tools. These are the goals that led Atlas Concorde to develop the new easynow digital platform, now online 24/7.
Among the services offered, easynow makes it easy to place and track orders, a valuable support that's always available and also a great time-saver. The platform provides full visibility into the entire Atlas Concorde selection, providing access to the pricing and stock availability of each individual product in real time
This makes easynow an excellent back-office tool for the user, who can see prices that are always aligned with their own commercial terms, monitor delivery dates, and view the status of orders at any time. However, cutting out the middleman doesn't mean sacrificing the support provided by customer care, which remains available to help with any needs.
But easynow was also created to provide users with a sales tool they can show professionals and end customers to choose the best product, a choice that will also be facilitated by the suggestions offered by the platform, designed to indicate other complementary products.
With the launch of easynow, Atlas Concorde adds yet another piece to its digitization project aimed at making relationships with its partners increasingly smart. By empowering its customers to focus on their businesses, the company is concretely supporting their competitiveness and growth.
Investing in innovation means allowing the company to project itself into the future by building opportunities like these.