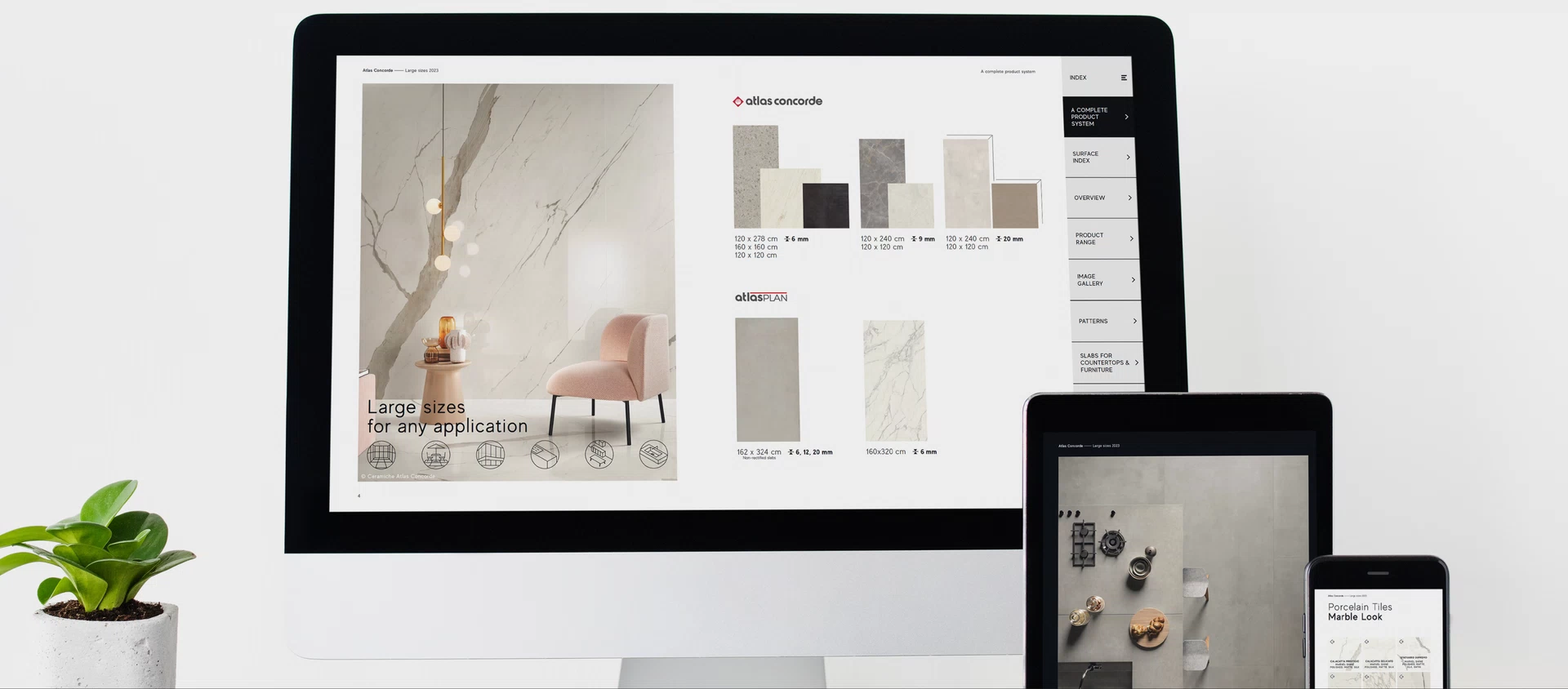 Company
The 2023 Large Sizes Catalog is now online!
Atlas Concorde large slabs are just a click away.
The 2023 Large Sizes catalog is now online.
The catalog is an interactive digital working tool designed for architects, designers, and retailers who want to explore new design perspectives.
Large porcelain slabs offer lots of benefits. They maximize the look of the original material while diminishing the number of wall joints, for an incredible visual impact. They're also resistant to impacts, scratches, and chemicals. They're easily cleaned without requiring any special maintenance.
Large formats are an essential element in the Atlas Concorde product system. Thanks to their versatility they can be used on walls and floors both indoors and out, but also on countertops and furnishings of all sizes.
Download the Large Sizes Catalog in PDF format now.
It's waiting for you in the download section of our website, along with all the latest news and interactive catalogs of the Atlas Concorde collections.